Some of the most beautiful work of this craftsman, and many others, are in this book "Liège Gunmakers through their Work. 1800 - 1950".
For more detail see: LIEGE GUNMAKERS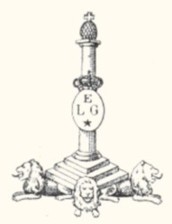 Lepage & Chauvot
Length of the barrel: 145mm/Weight 1085 G/Capacity: 6 shots.
L & C for Lepage and Chauvot (logo on the thunder)/LF lion cambered for Lepage and Frères.
Lepage and Chauvot are the association between Alphonse Lepage and Frederic Chauvot who will last of 1867 to 1881. This last is acknowledged and inventor with Chalons on the Saone about the years 1850 - 1860. We find it in Paris in 1870 under the name of: "Alphonse Lepage Brothers Chauvot successors". Alphonse Lepage, probably son of François and brother of Charles in Liege about 1850 and then Paris 12 Street of Enghien. This company was a continuation of Lepage Frères (1857-1868). The factory Lepage & Chauvot was in Liege (Street Fabry) and there was a deposit in Paris (street of Enghien).
Many thanks to Stephan for details and nice photographs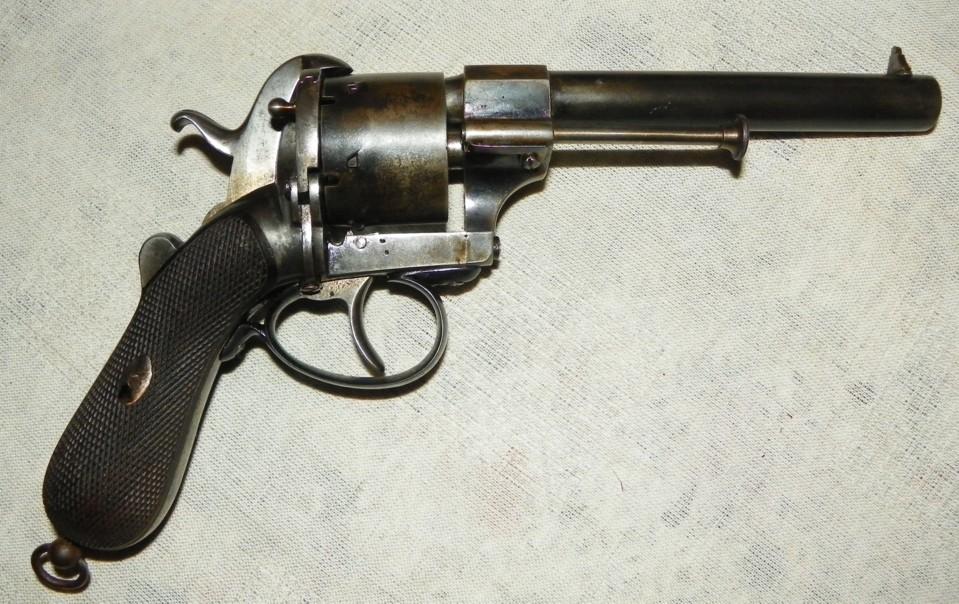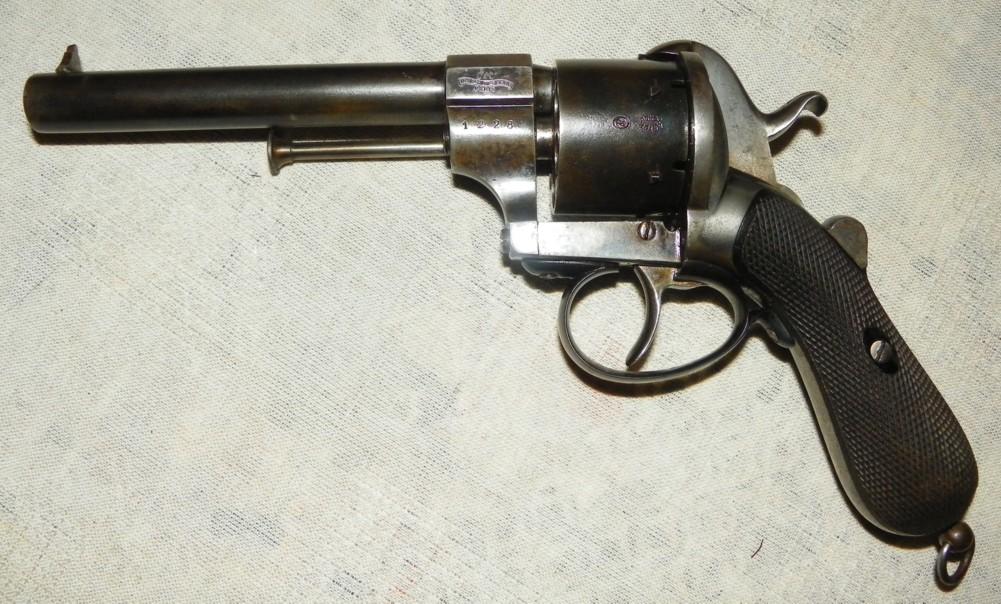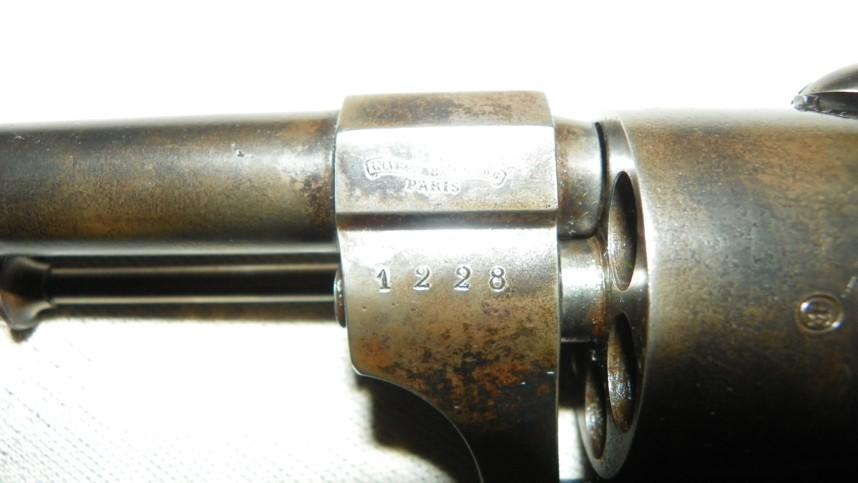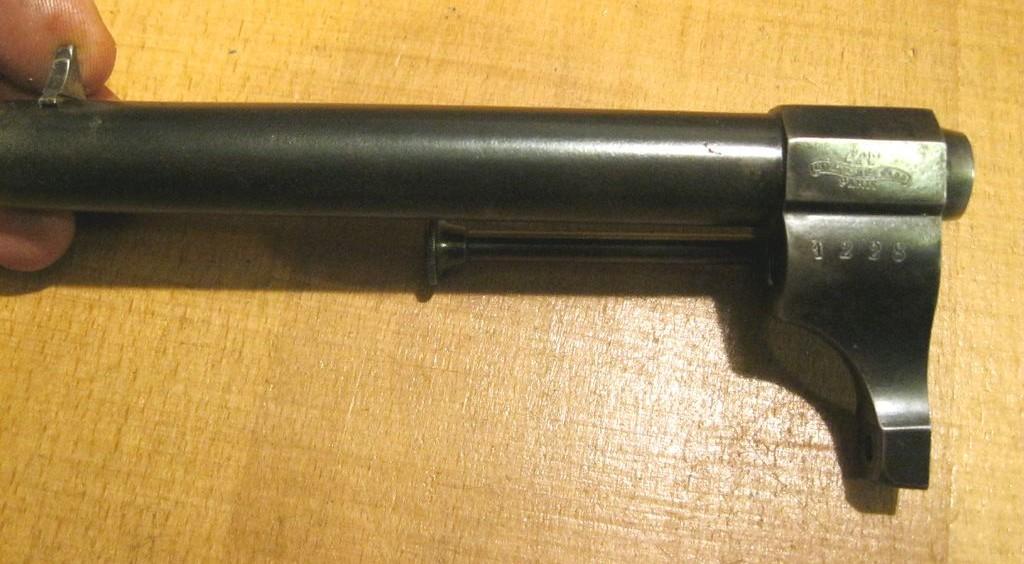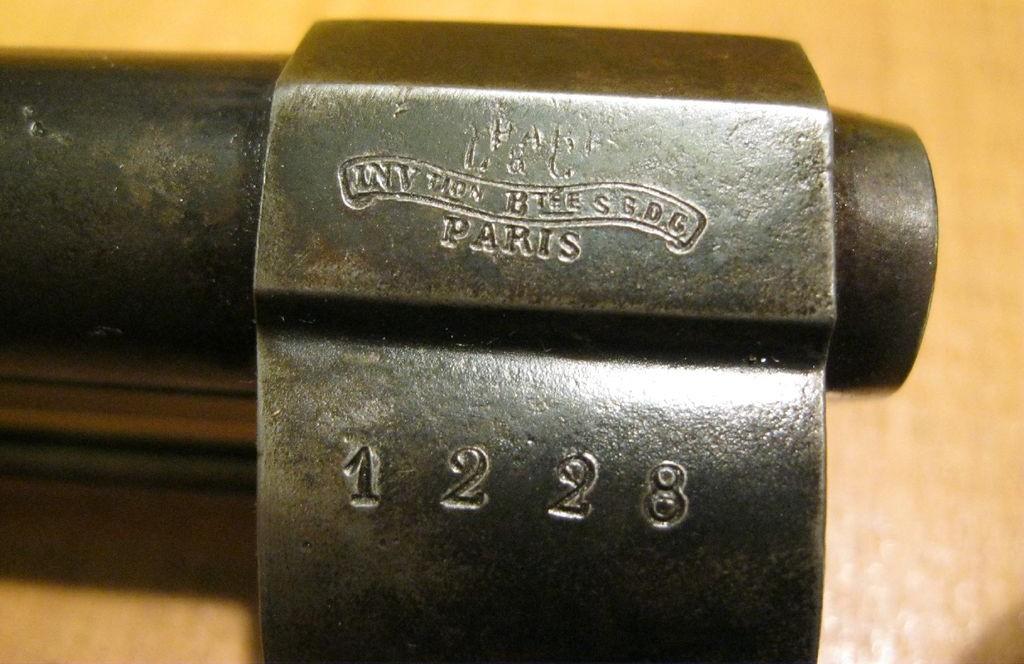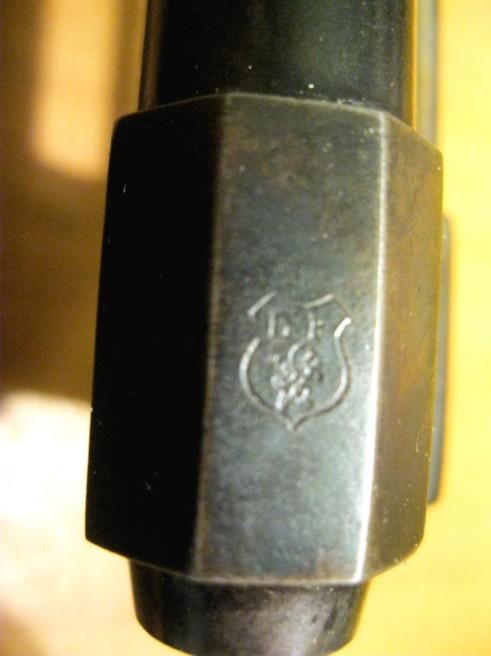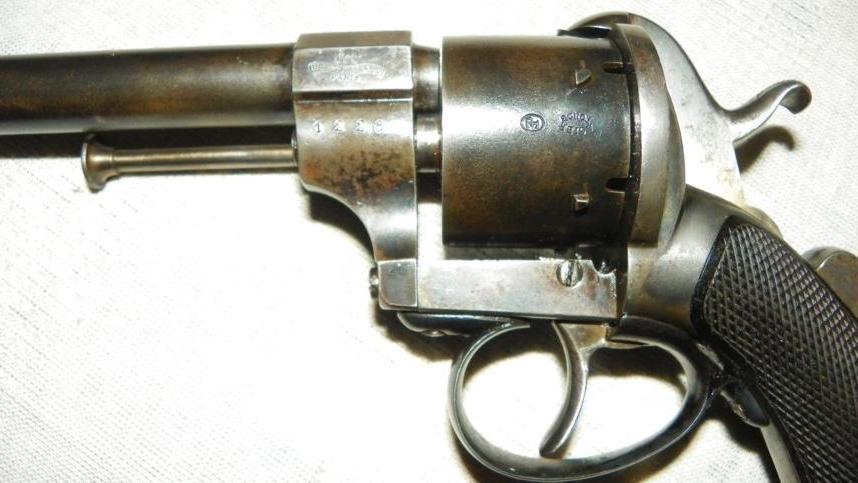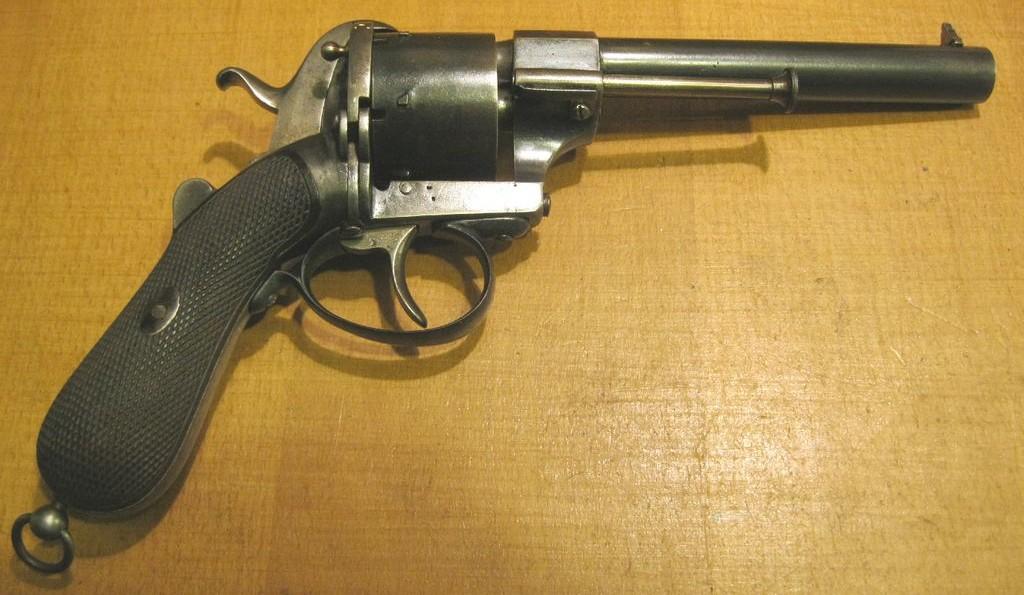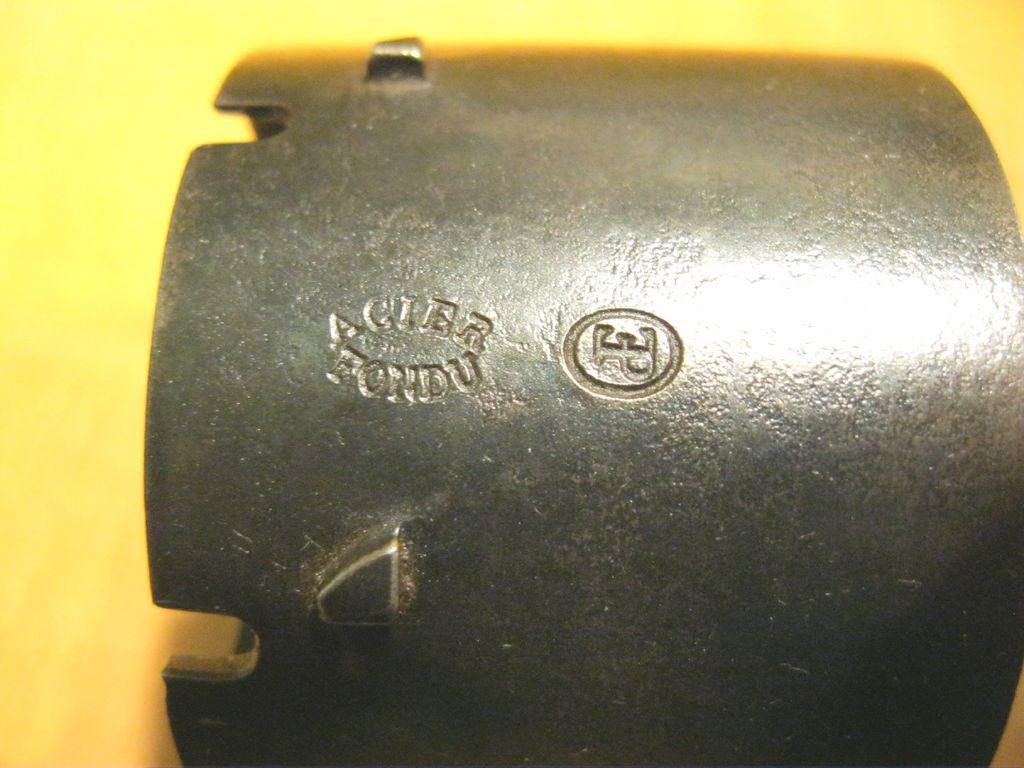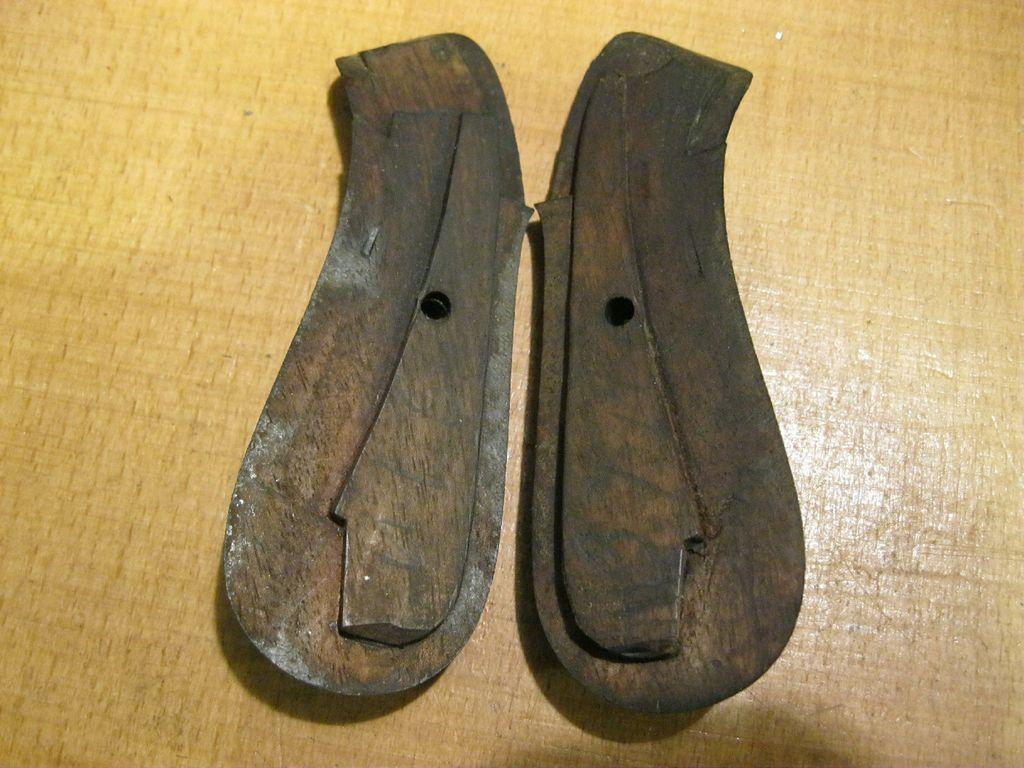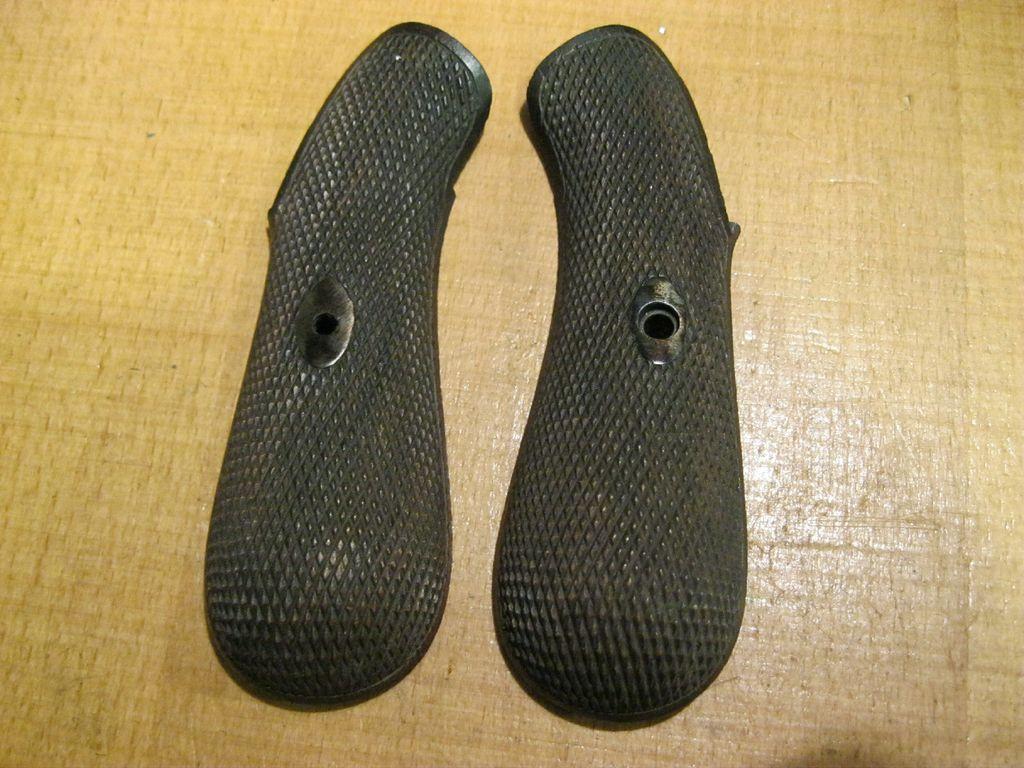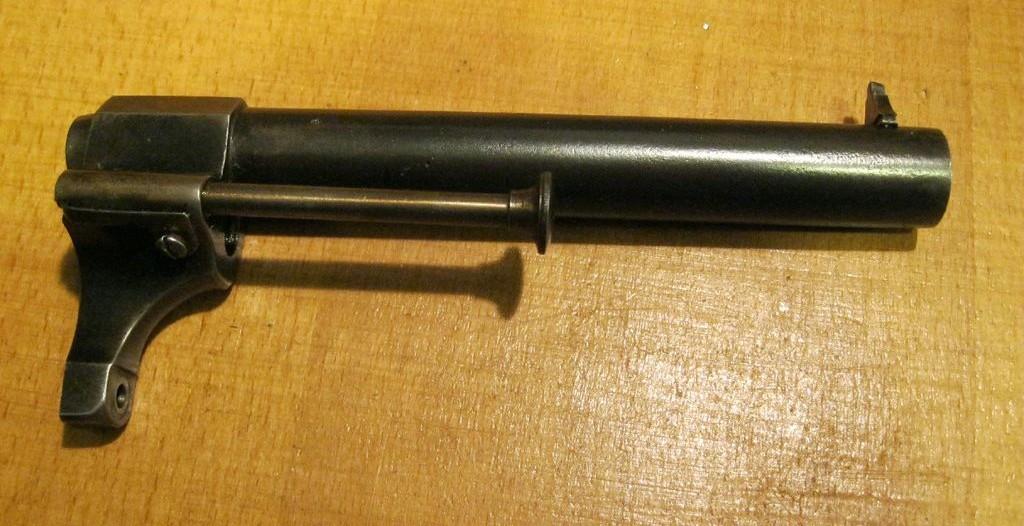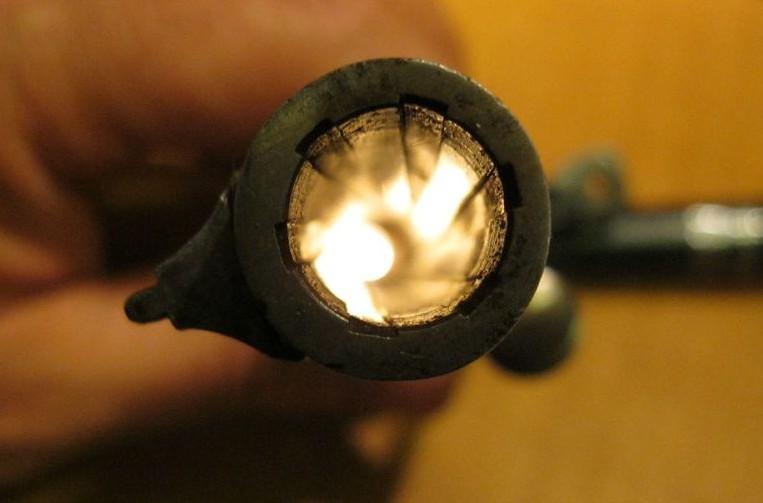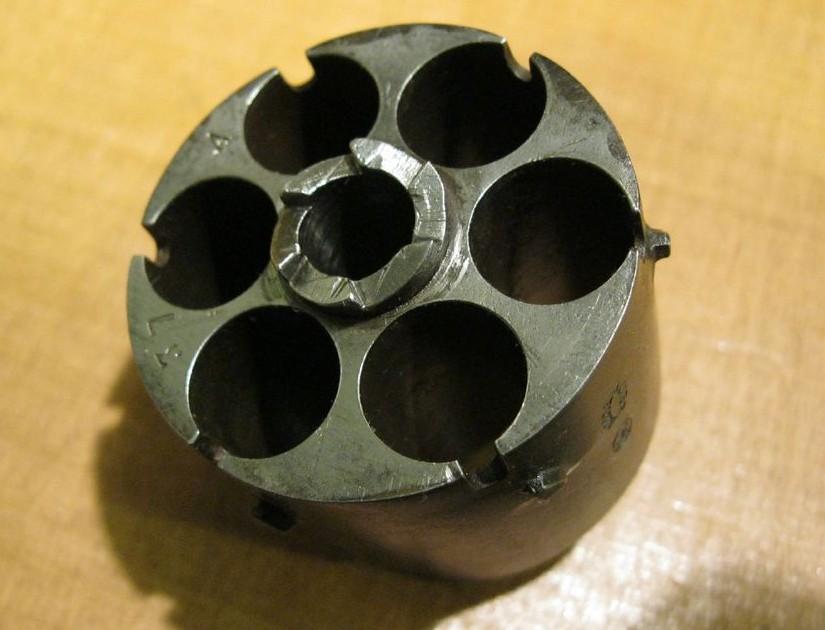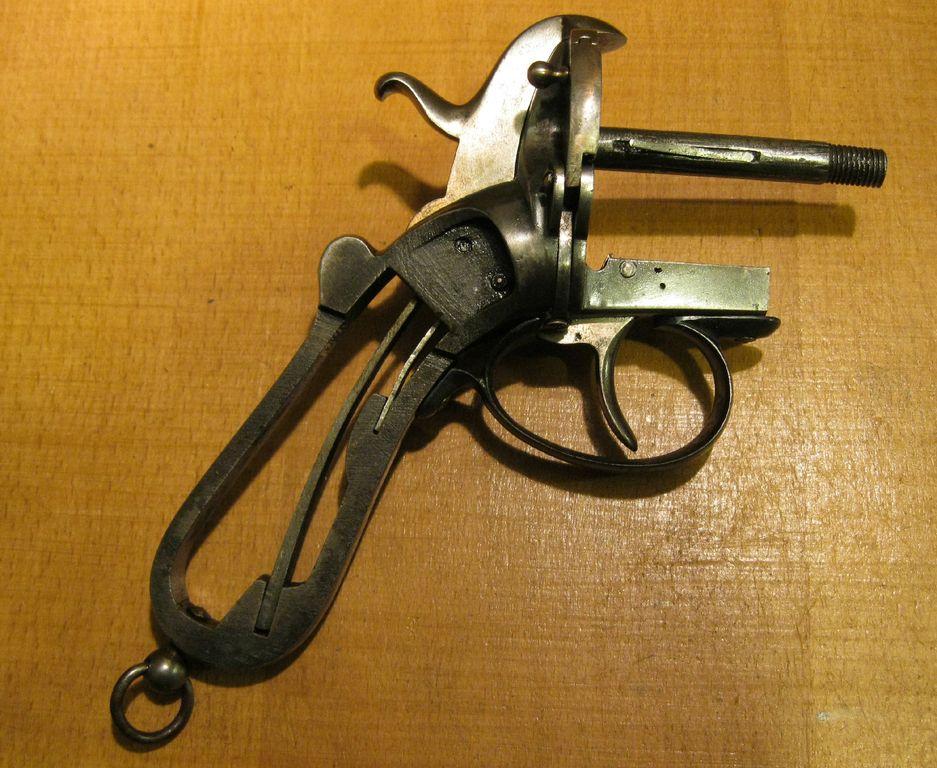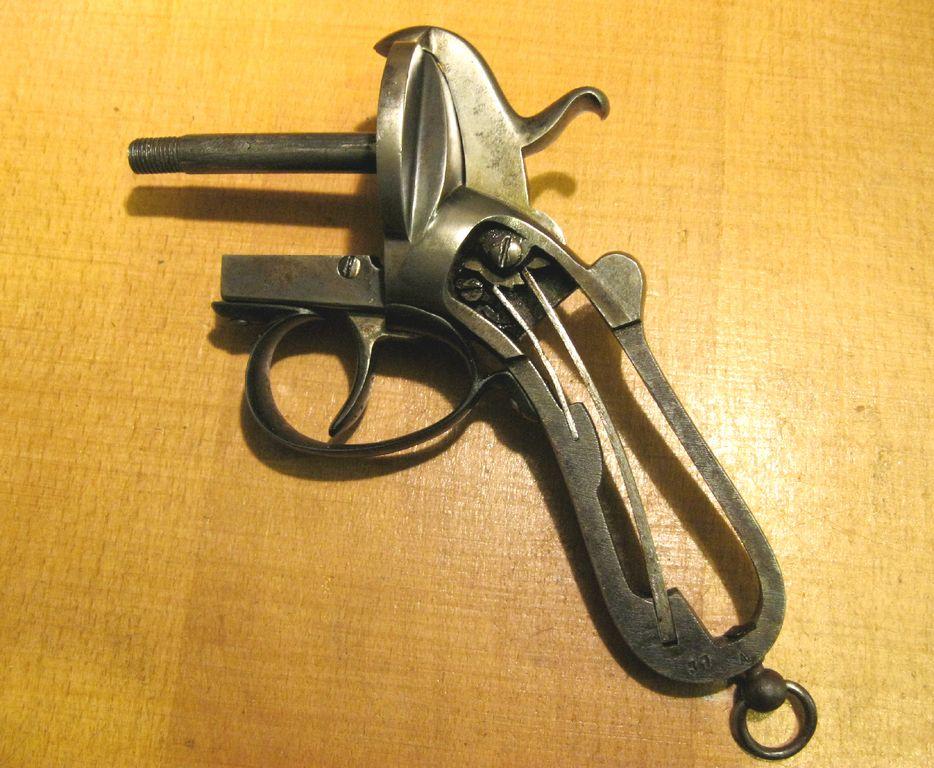 LEPAGE & CHAUVOT (Under reserves)
Nice 2-Barrel Belgian pistol. The only marks that would indicate the maker are on top of the barrels, L&C. The second letter, C, is only partially stamped so it could also be an S, but I think that logically it would be a C in this case. I have surmised that it may have been made by G. Laport & Co.
Here is my information:
Belgian 2-Barrel Centerfire Pistol, L&C (G. Laport & Co.?), cal 380, serial #55, barrels 133 mm, overall length 235 mm, marked on top of barrels: L&C and 380
Richard
Still Brazilian, this one with opening to button or snap. It is with central percussion and in caliber 380. This model is very well known and described it well to you.
Where there is a problem, it is the mark L & C in a cartouche or L & S.
I explored the two possibilities of course and that gives:
L & S: no credible possibility was discovered.
L & C: your assumption of LAPORT & Co is credible of course with its trade established in Rio de Janeiro but consider also the possibility of LEPAGE & CHAUVOT (BE 1868-18881) street Fabry in Liege. The absence of punches of the house of tests of Liege does not facilitate research.
GG