Some of the most beautiful work of this craftsman, and many others, are in this book "Liège Gunmakers through their Work. 1800 - 1950".
For more detail see: LIEGE GUNMAKERS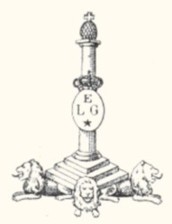 Meizer-Duquenne
The weapon
It is about a rifle of hunting single stroke to bolt of the Mauser type, with lined balls.
The calibre is 10,75 X 68 M R.
10,75 indicates the calibre of the projectile and 68 the length of the chamber (in mm).
Mounting is out of wood of drowning with stick "pistol".
Punches
The weapon carries the lawful punches of the proofhouse of Liege, namely:
ELG on star in a crowned oval: final acceptance post 1893.
Peron: inspection post 1853.
X under star: countermark of the controller post 1877.
R under crown: rifled bore, of use of 1894 to 1924.
B. BLINDEE: rifled bore of gauge higher than .22 for lined balls. In use of 1910 to 1968.
PV surmounted of a vertical and stylized lion: test with the powder without smoke, of use of 1898 to 1968.
Marks
With the thunder, "engraved" and not struck mention "MEIZER - DUQUENNE LIEGE".
Doesn't the engraving of the word LIEGE seem to be same hand that the remainder of engraving?
In short, it seems not very professional.
Doesn't MEIZER-DUQUENNE appear in the list of the arms manufacturers of Liège of the XXe century?
Then you it is about the name of a small craftsman unknown of Liège or name of the first owner?
I am unaware of it for the moment. Perhaps will the visitors of the site bring you a response to this mystery?
GG