Some of the most beautiful work of this craftsman, and many others, are in this book "Liège Gunmakers through their Work. 1800 - 1950".
For more detail see: LIEGE GUNMAKERS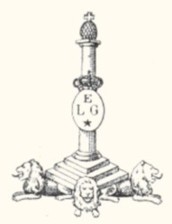 Eugène MONSEUR
It is about a rifle of infantry with percussion and back lock.
The loading is done, with the rod, by the mouth.
Against lock is triangular and the hammer eccentric.
The round barrel maintained with was by one to "embouchoir" and two "brassadelles".
It is provided with a small plank of aiming to cursor.
The weapon does not carry any marking of the Manufacture d'Armes de l'Etat to Liege, it was thus never lawful with the Belgian army, it thus acts of a weapon of export.
The weapon has the punch of acceptance ELG spangled in an oval crowned valid of 1846 to 1893.
The mark of the manufacturer is not unquestionable reading, MONSEUR Eugene, arms manufacturer in Liege, which was registered as manufacturer with the proofhouse of this town of 1858 to 1871.
I had the same difficulty of sensing mark of a letter (?) in a circle, which is unknown for me. It could possibly be a question of the logo of Monseur but I do not have any certainty.
GG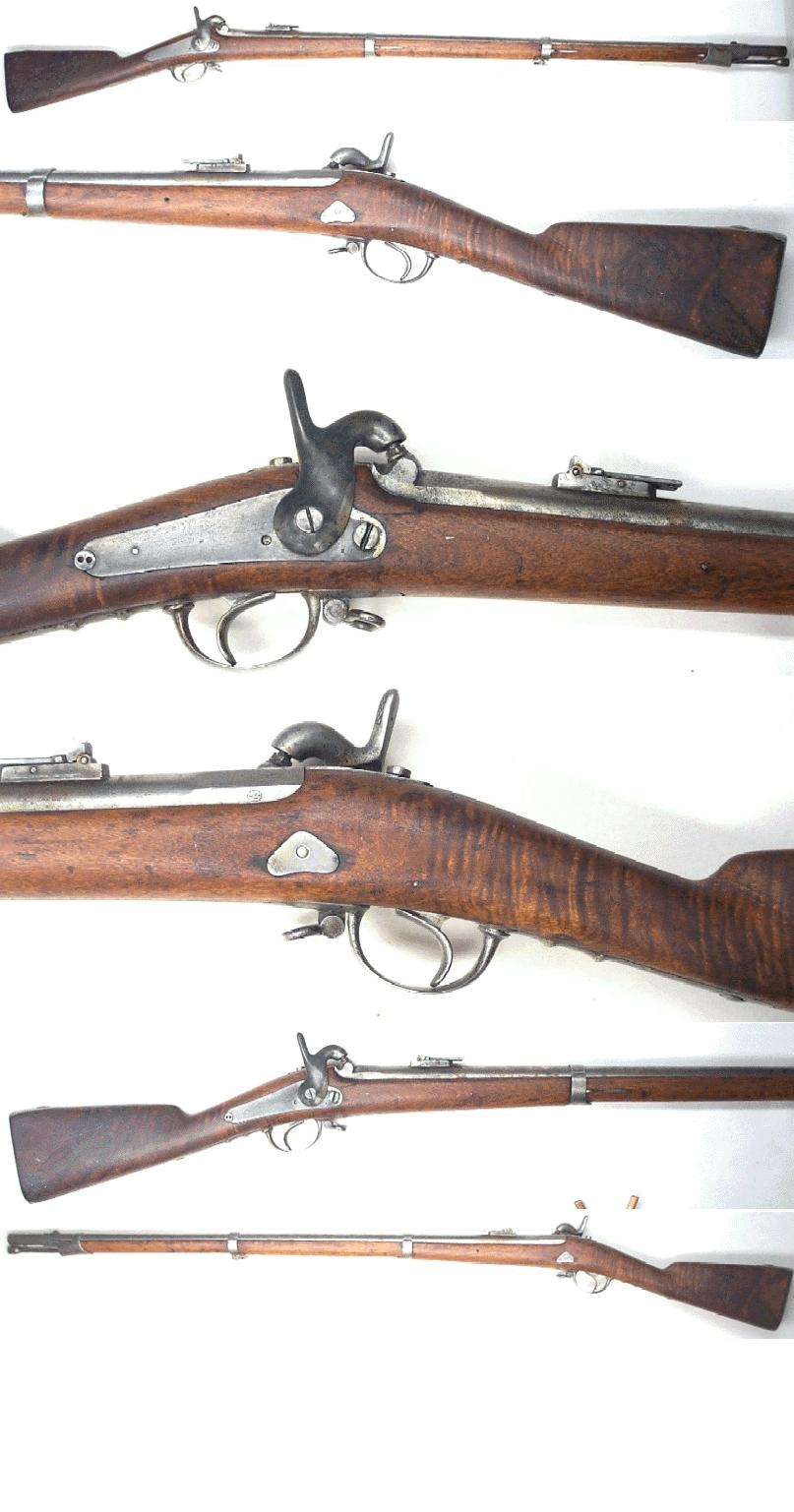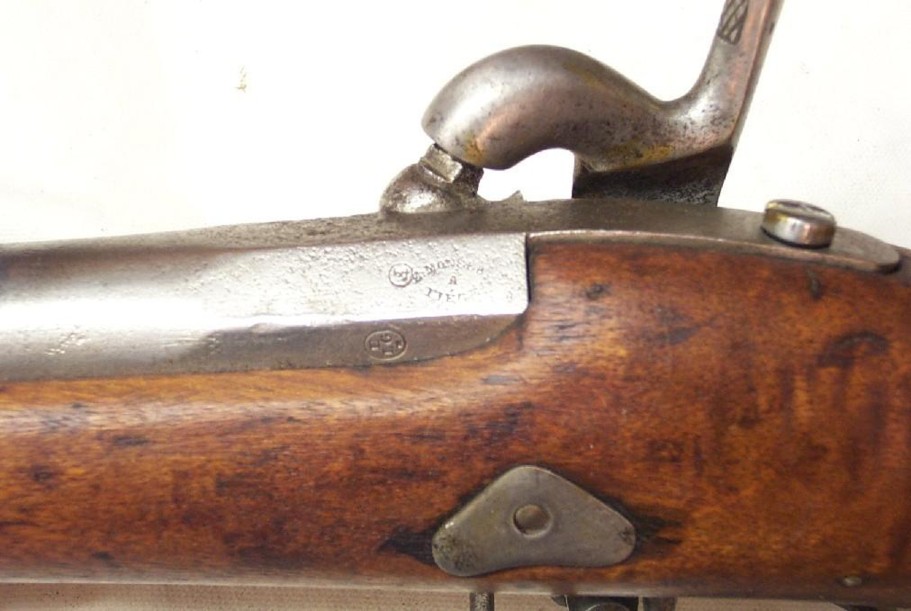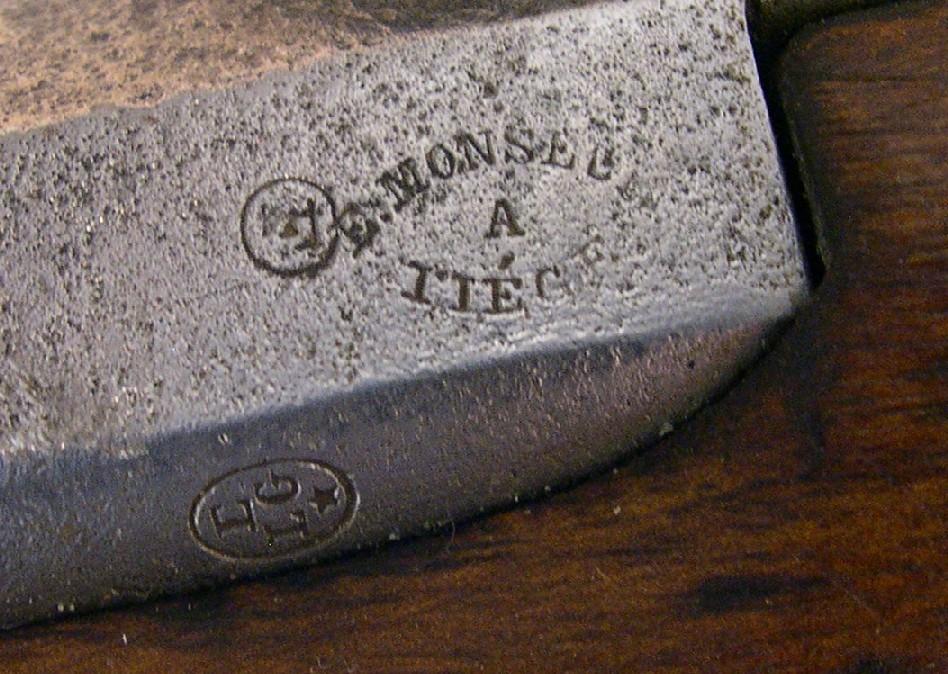 Eugène Monseur
Overall length 55 ½ inches, barrels of 40 ½ inches.
There in fact I do not have large-thing on this MONSEUR, Eugene in fact. He was registered with the prrof test of Liège of 1858 to 1871!
There are also MONSEUR L (1857/1858) and MONSEUR Oscar which deposits a patent in 1886 for a needle rifle.
GG
Thank to "ANTIQUEGUNS" for the photos.