Some of the most beautiful work of this craftsman, and many others, are in this book "Liège Gunmakers through their Work. 1800 - 1950".
For more detail see: LIEGE GUNMAKERS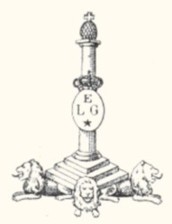 Montigny Fusnot
According to Herr.
Montigny Joseph, Brussels Ca 1820. "Arquebusier of its royal Majesty the prince of Orange".
Montigny Joseph, Brussels and Fontaine the bishop erw 1856/70. With Louis-Christophe patent "Montigny Machine-gun" under the reign of Napoleon three.
He also signed "Montigny and Fusnot".
Taylerson
MONTIGNY, J. Belgian "Mechanic" and Joint plaintiff for the British patent 3553/1867 of the "Montigny Machine-gun".
Its weapon was probably most known among those competing with the principle of fuel supply per rotation in the field of the automatic weapons.
MONTIGNY & FUSNOT À BRUXELLES, Støckel: "1856 - 1870" made impressive needle-fire pistol. In one of the pictures the needle looks out of the breech similar to the period Dreyse revolvers. The lever on the grip pressed upwards opens the breech for loading. The 9½" octagonal barrel with dove-tail and breech are nicely engraved and intensive bright blued, the other steel parts are accordingly engraved. The stock is shaped like the 1850's dueling-pistols with a massive butt-cap.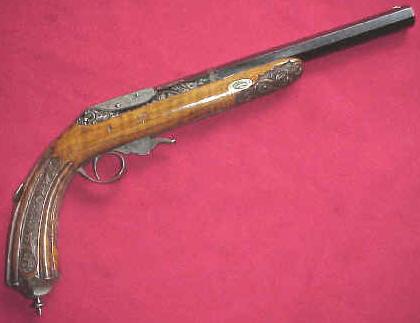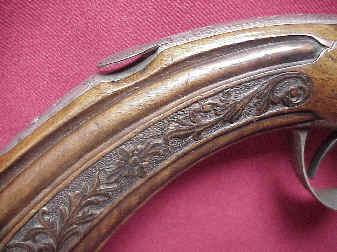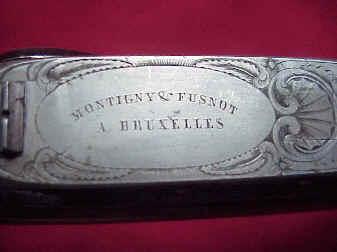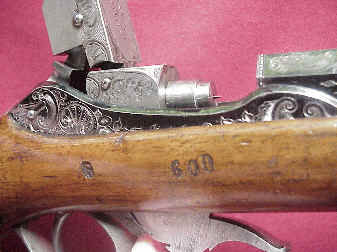 Riffle MONTIGNY.
The inventor of this weapon would be MONTIGNY Joseph, harquebusier with Ixelles (Brussel) into 1832/35, which is the author of four Belgian patents including one for a new system of weapons with rimfire that one charges by the breech.
G.G
Many thanks to the "ROYAL ARMY MUSEUM" Bruxelles for the pictures.
(N° identification : F433/193 Collection of "Comte de Ribaucourt")
Photos Littlegun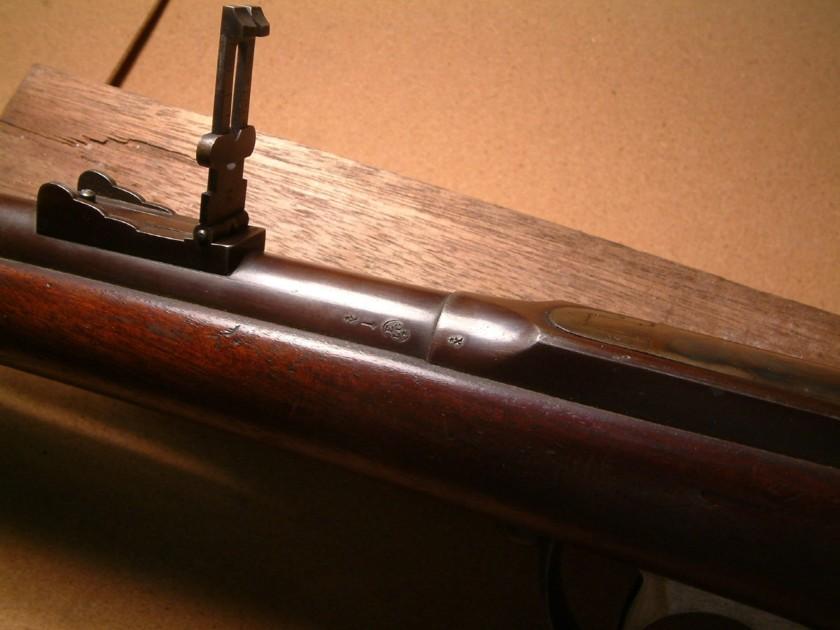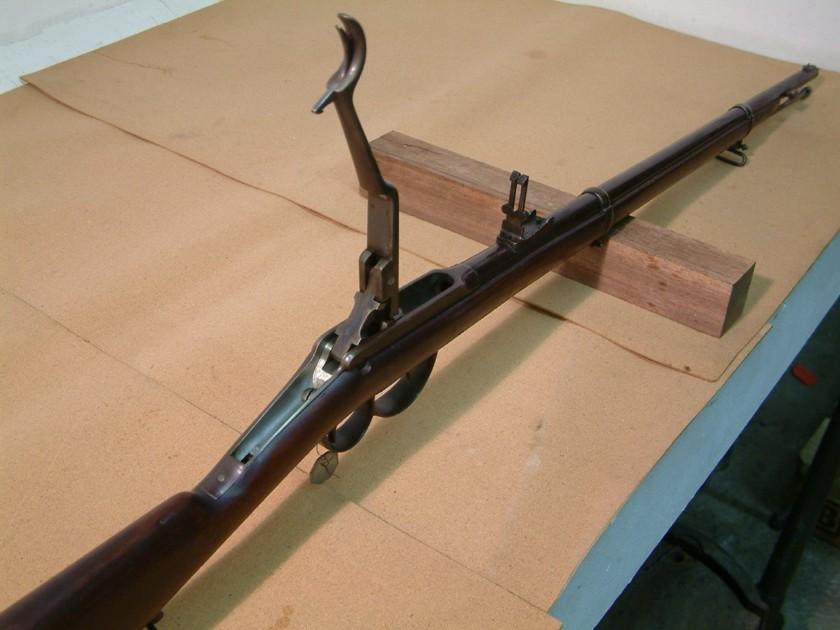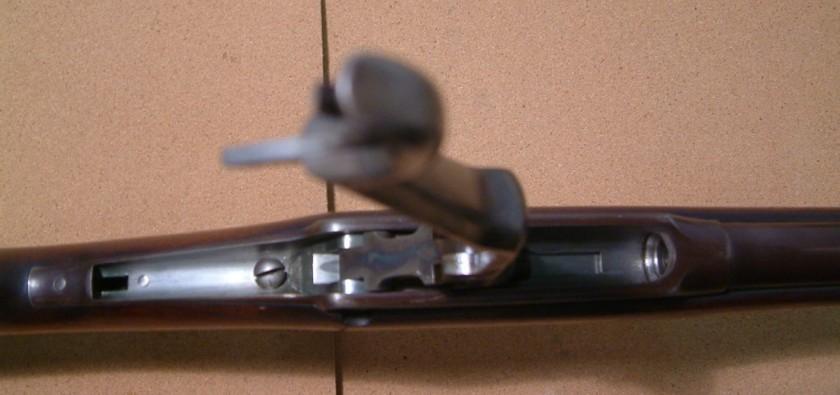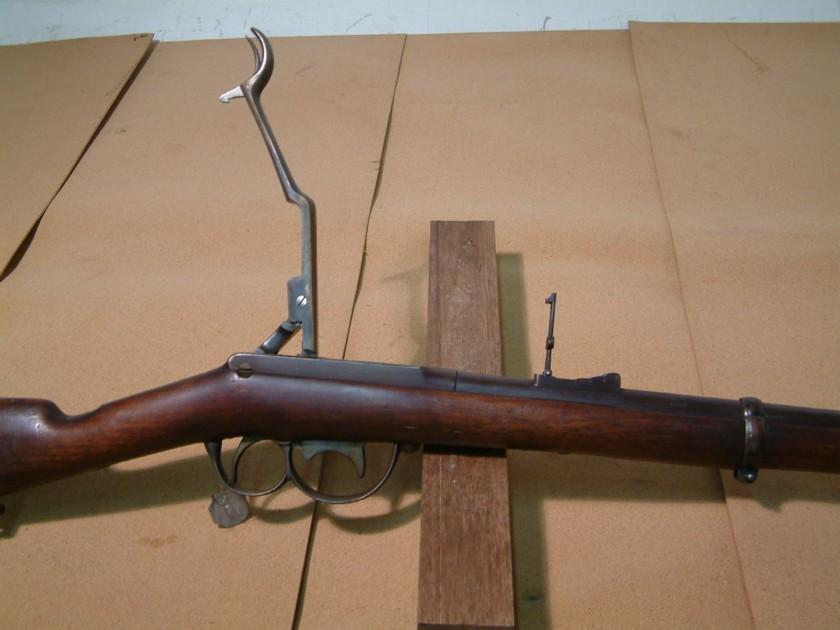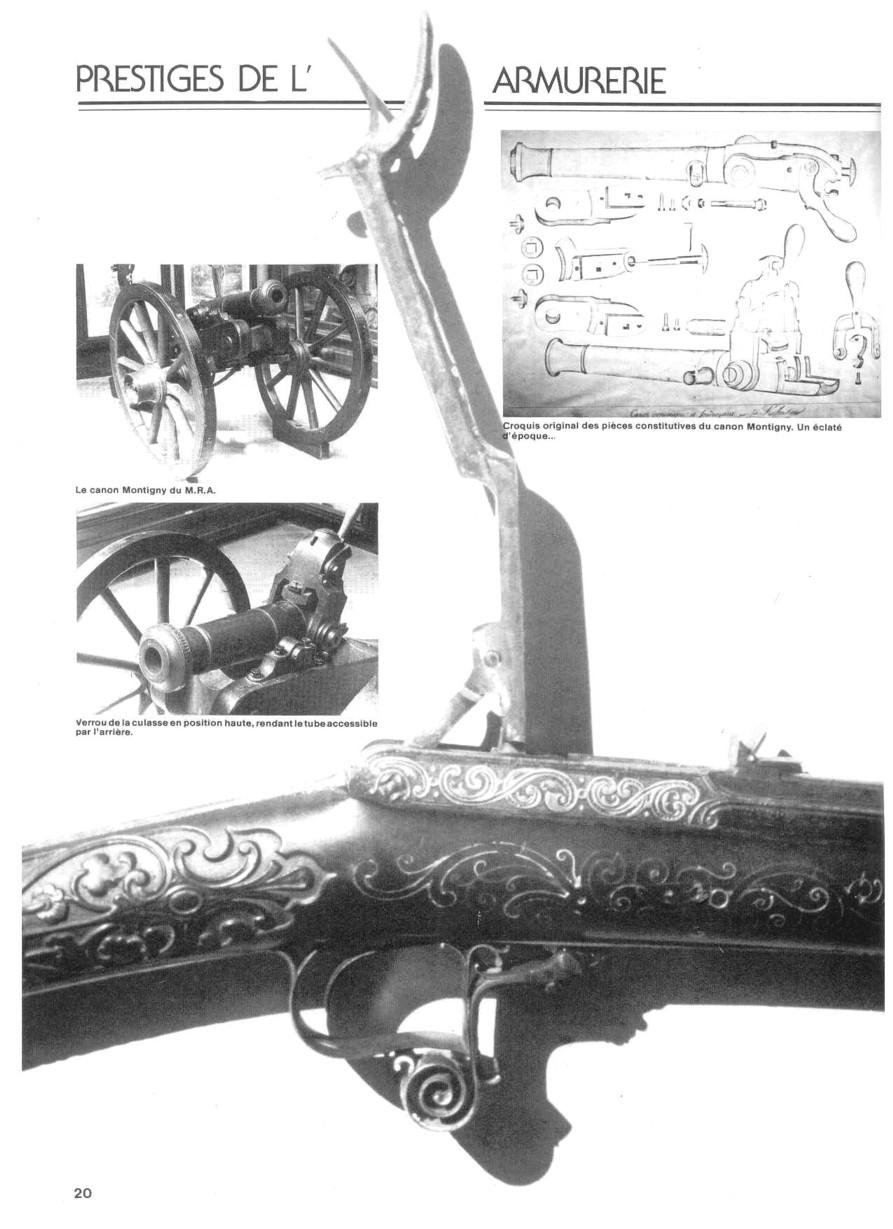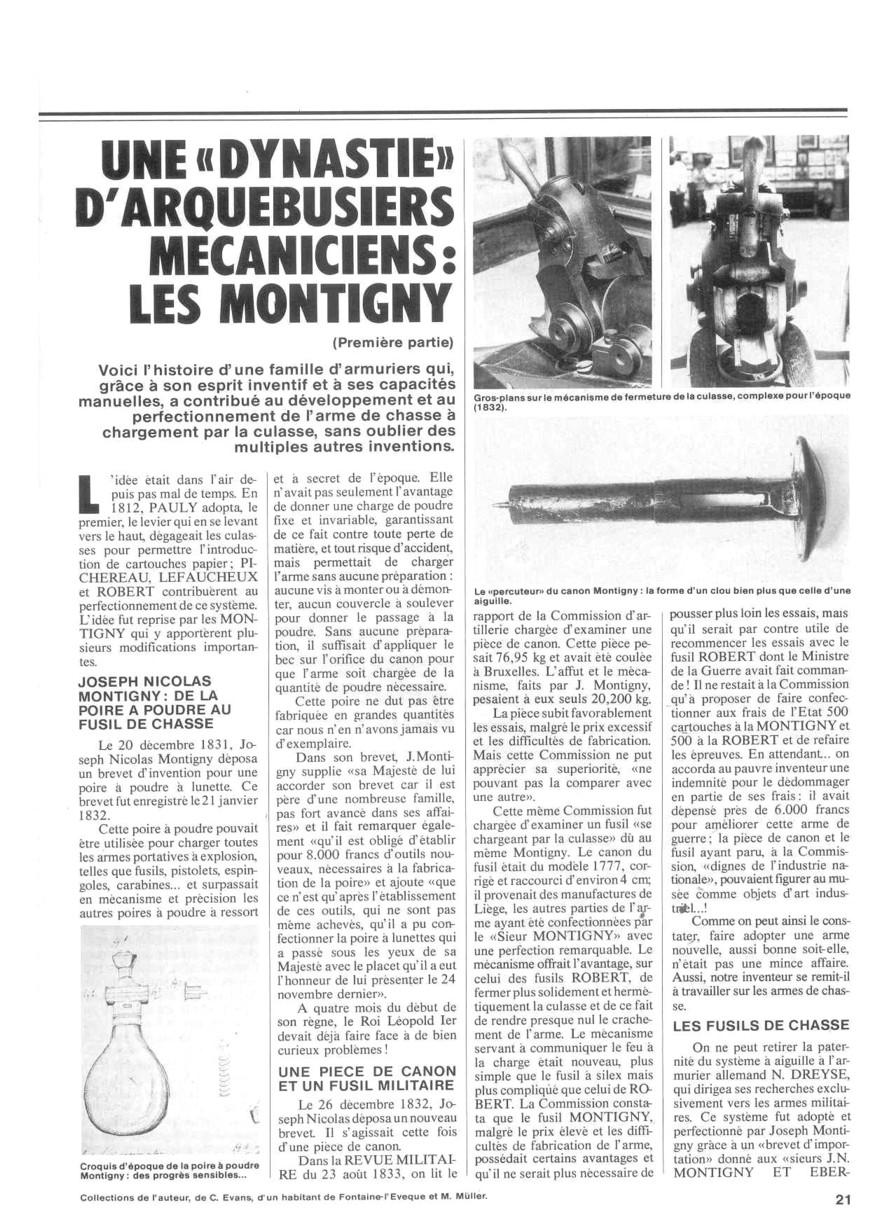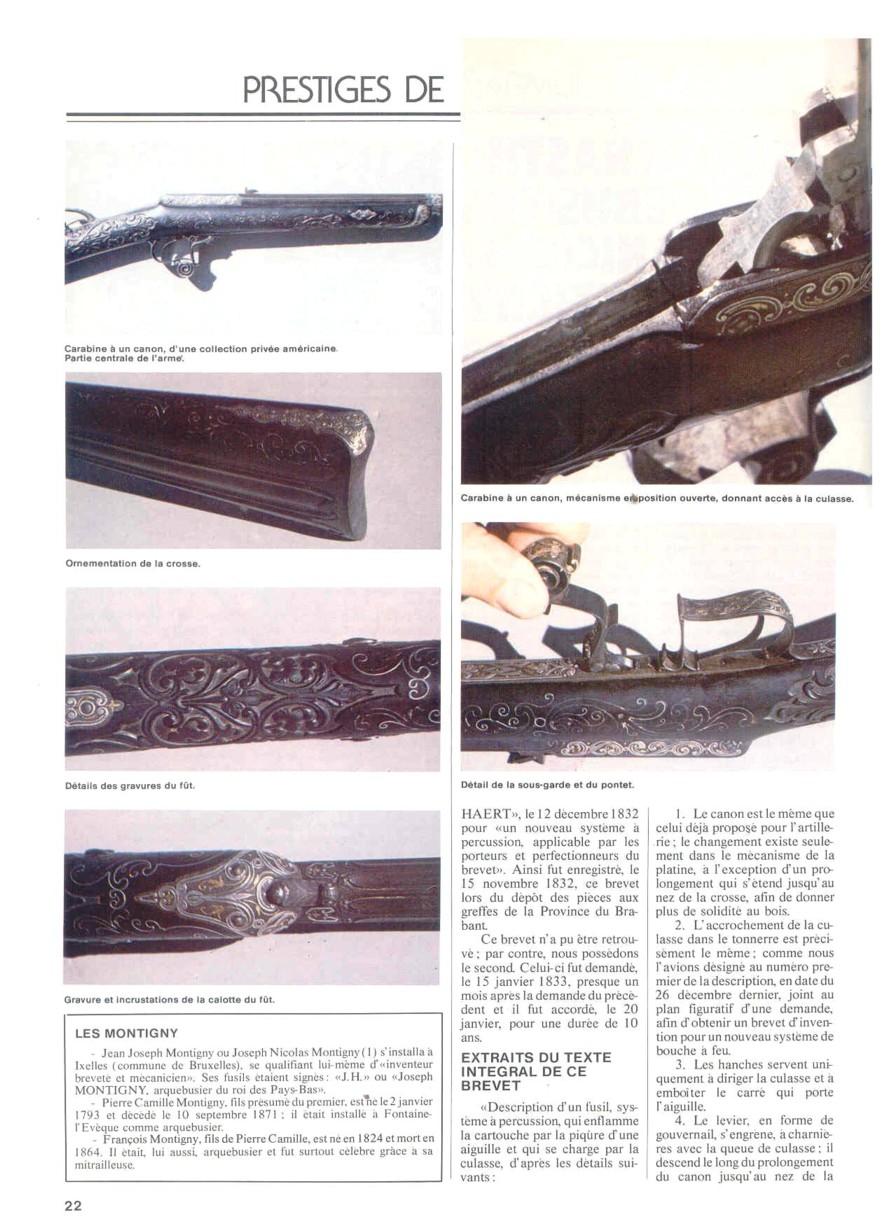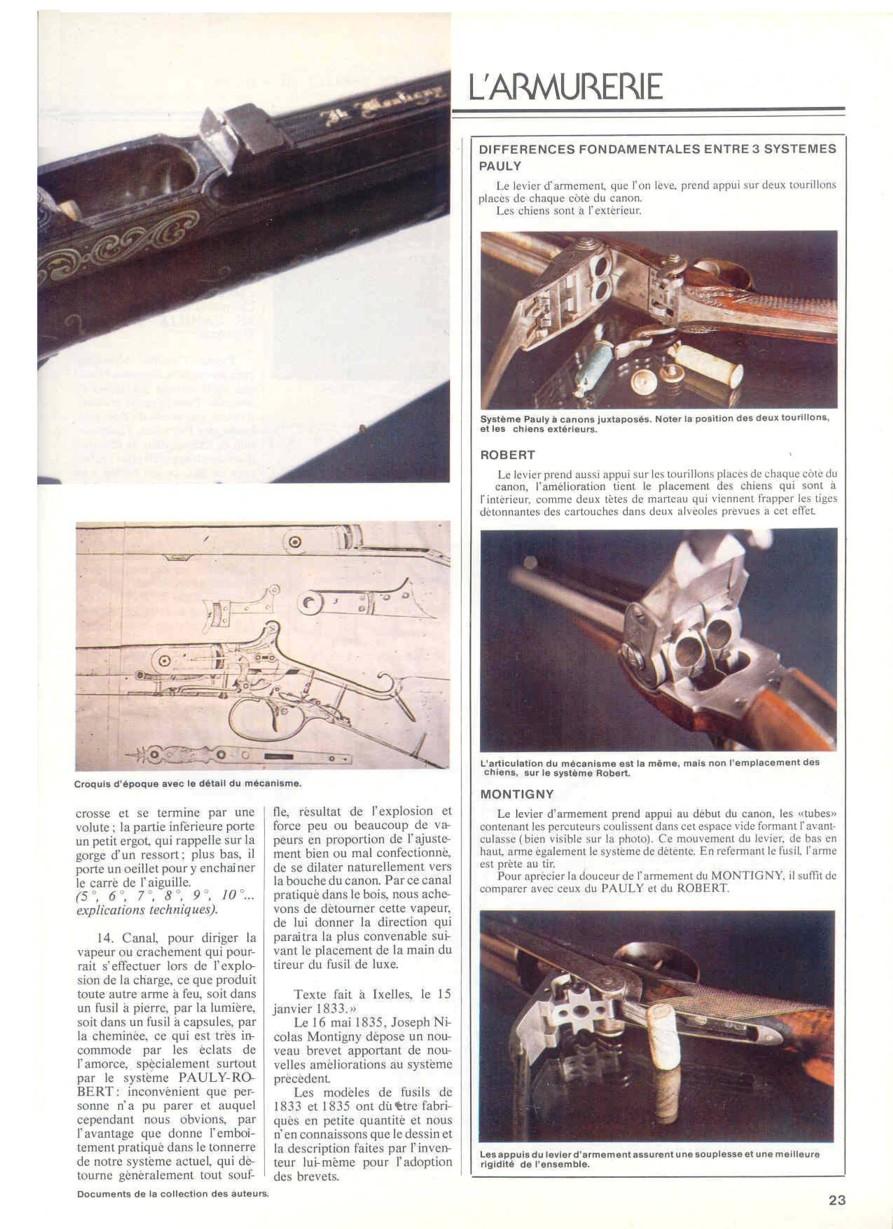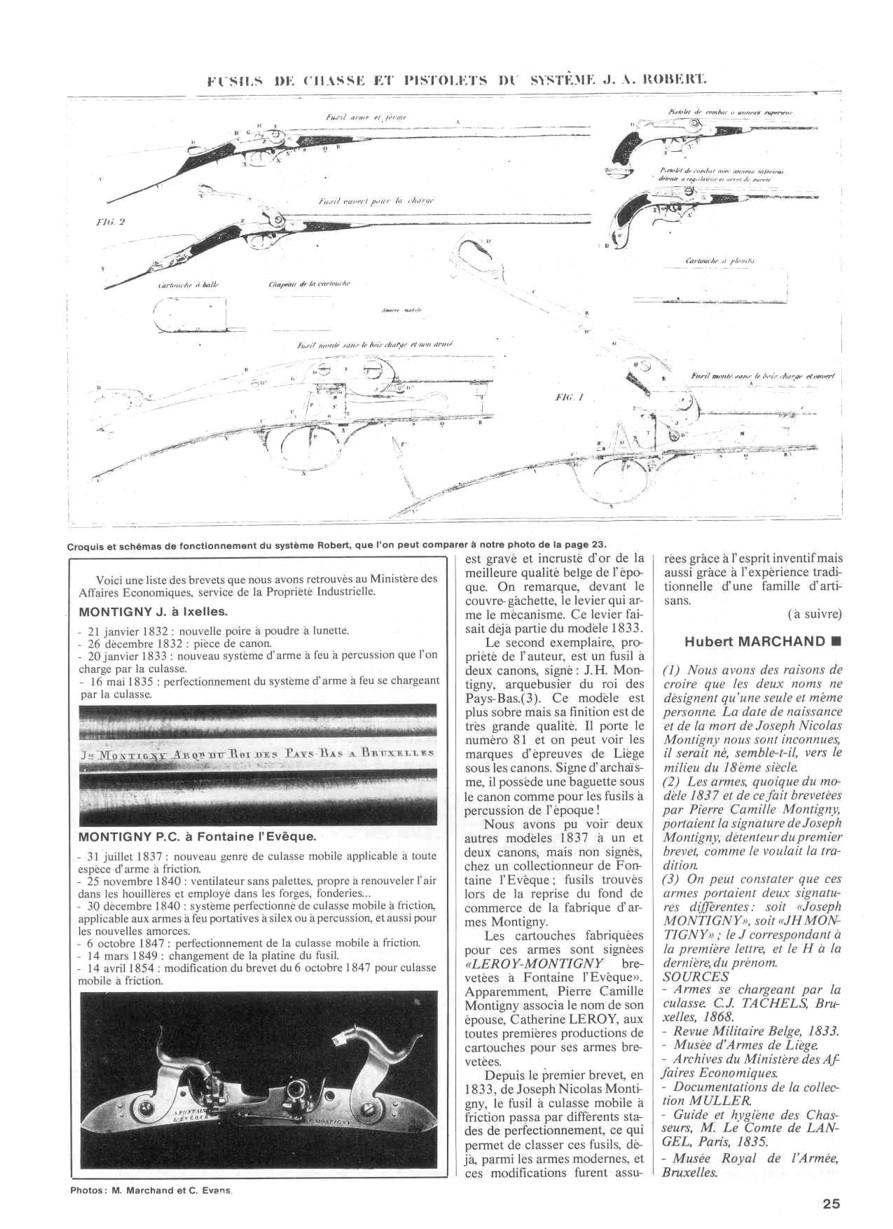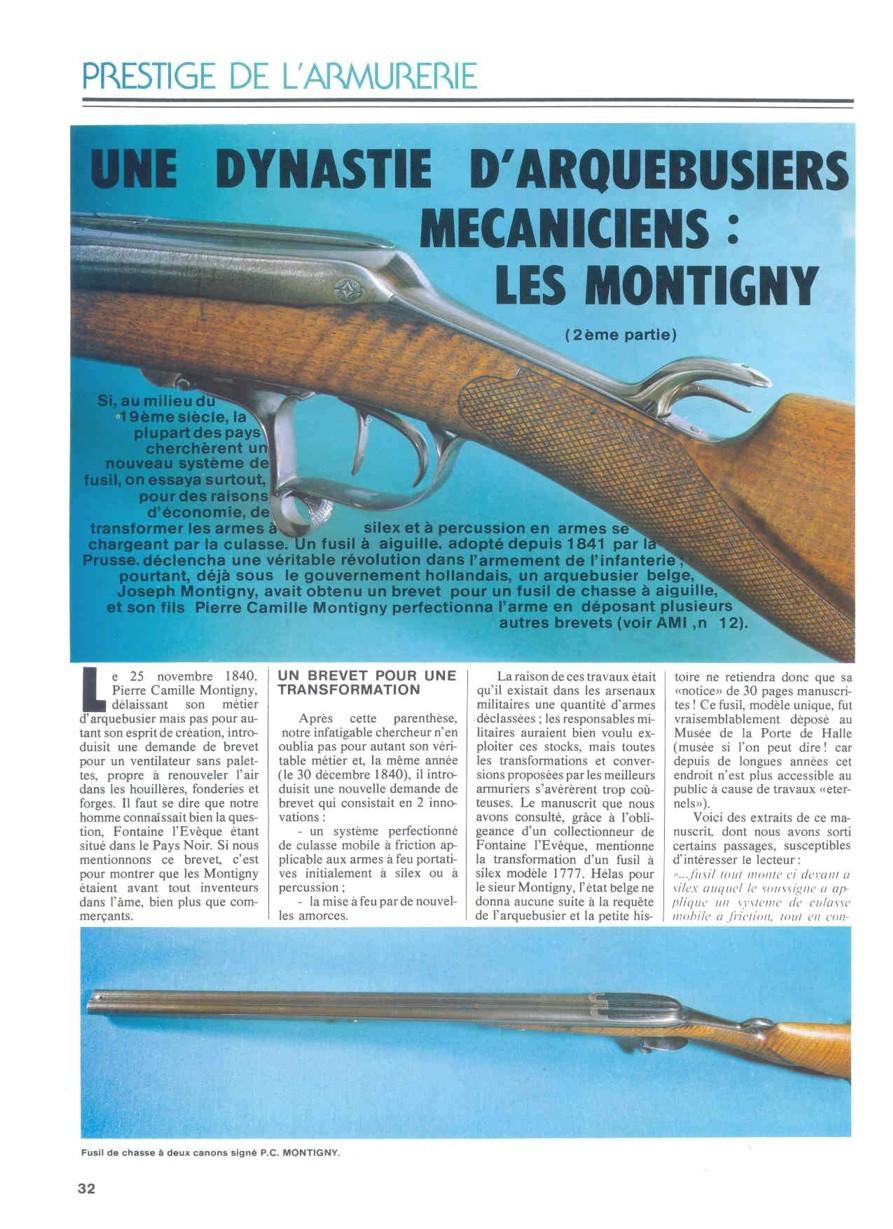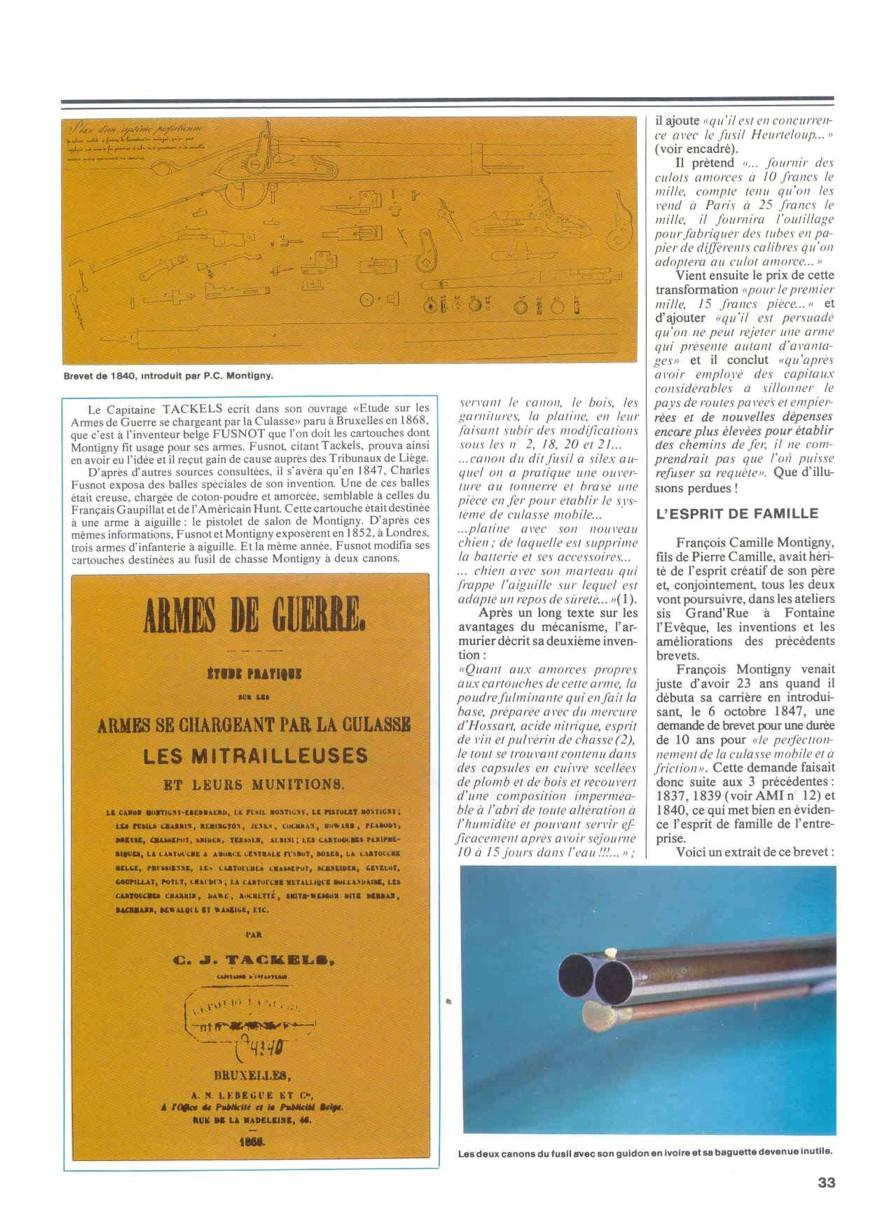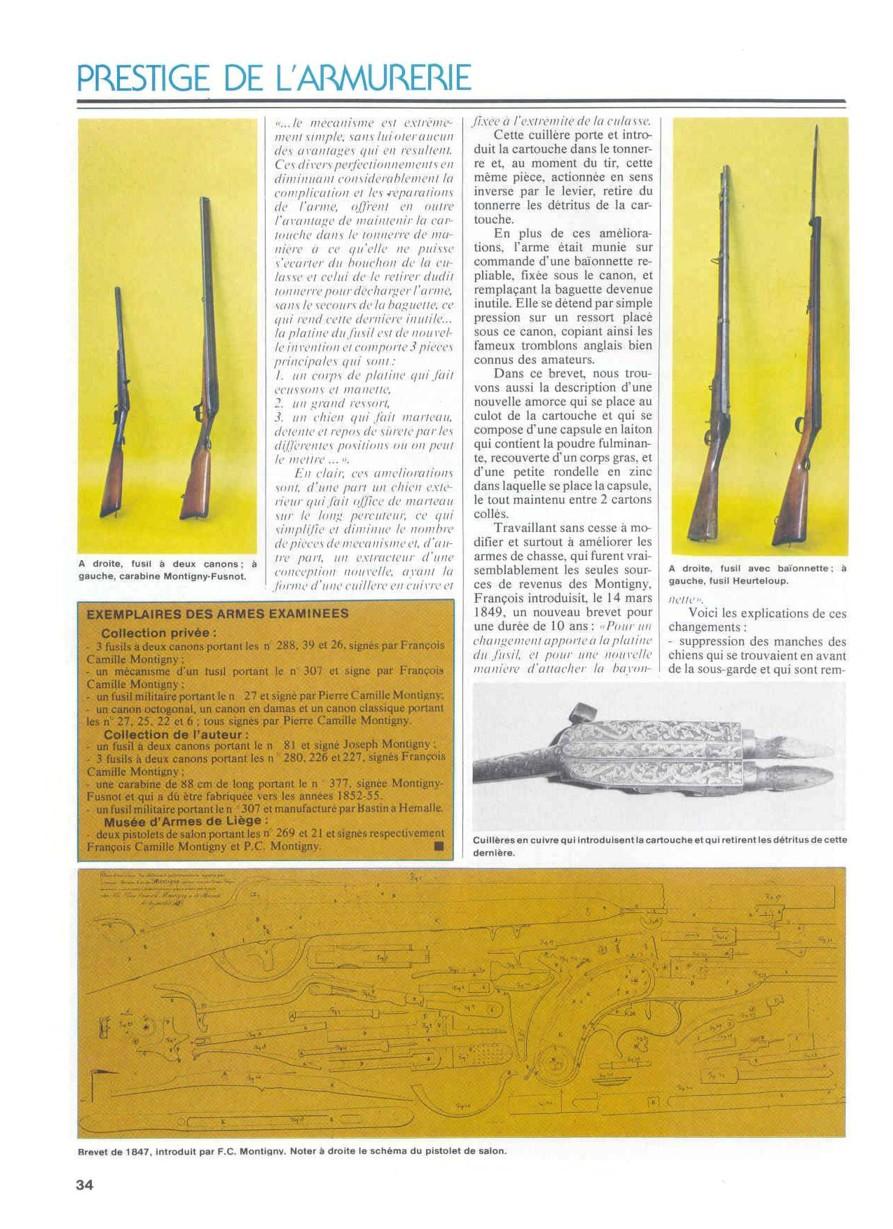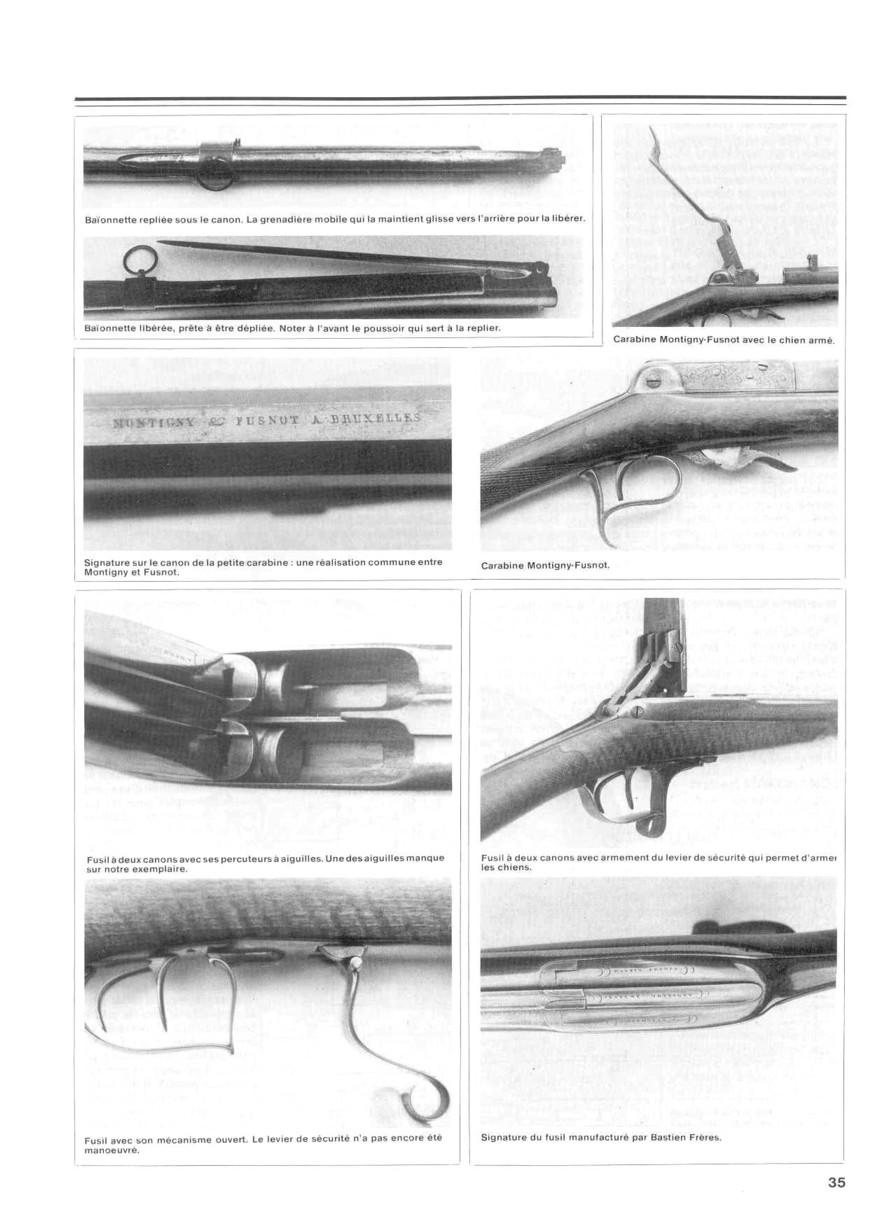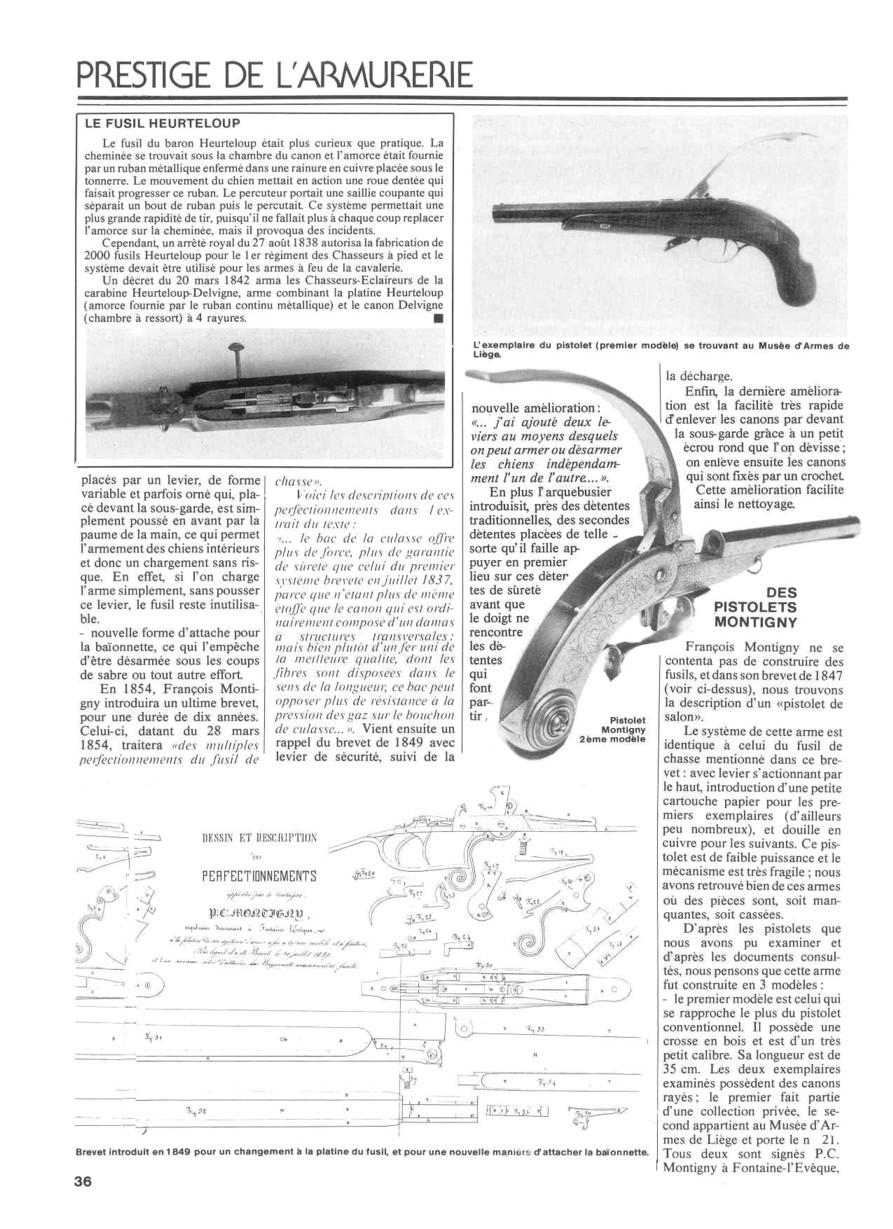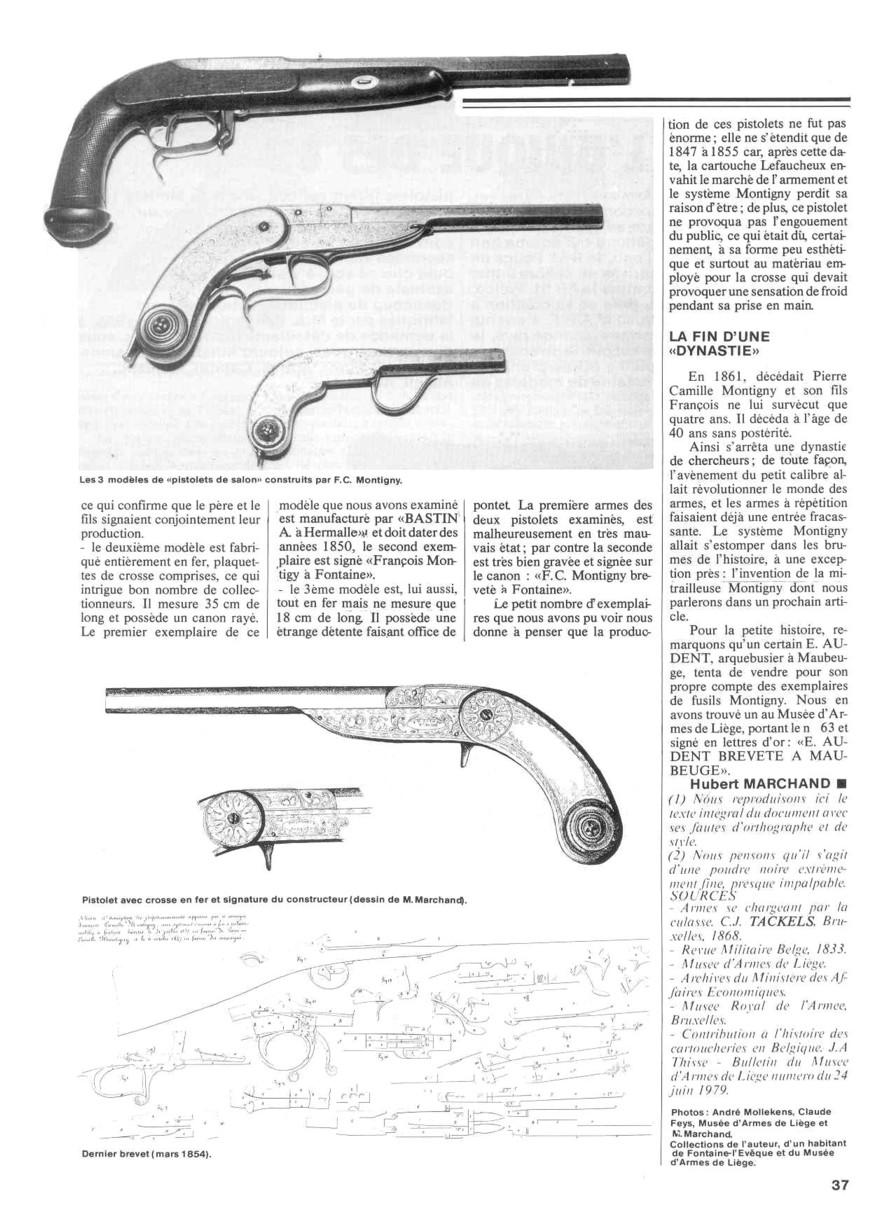 See also Christophe & Montigny