Some of the most beautiful work of this craftsman, and many others, are in this book "Liège Gunmakers through their Work. 1800 - 1950".
For more detail see: LIEGE GUNMAKERS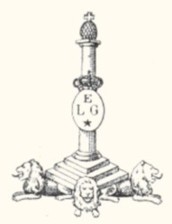 Pierre Camille Montigny
Arquebusier
Son of Joseph Nicolas MONTIGNY
Born on January 2, 1793
Deceased on September 10, 1871
Fontaine l'Evêque (1839-1849)
Patent filling in Belgium
n° AC1293 - 15/06/1839 Improvements and additions with a system of firearms with mobile breech (31/07/1837)
n° AC1770 - 30/12/1840 sophisticated System of mobile breech with friction, applicable to the portable firearms, flintlock or percussion, like also for new starters
n° AC4626 - 14/03/1849 Change brought to the lock of rifle and new manner of attaching the bayonet
This weapon, according to any probability, was manufactured by Bastin according to an initial patent of Pierre Camille Montigny.
One of the patents deposited by Bastin is entitled besides: Improvement brought to the Montigny rifle.