Some of the most beautiful work of this craftsman, and many others, are in this book "Liège Gunmakers through their Work. 1800 - 1950".
For more detail see: LIEGE GUNMAKERS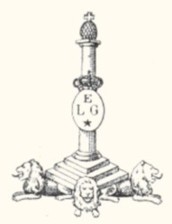 Mangeot Henri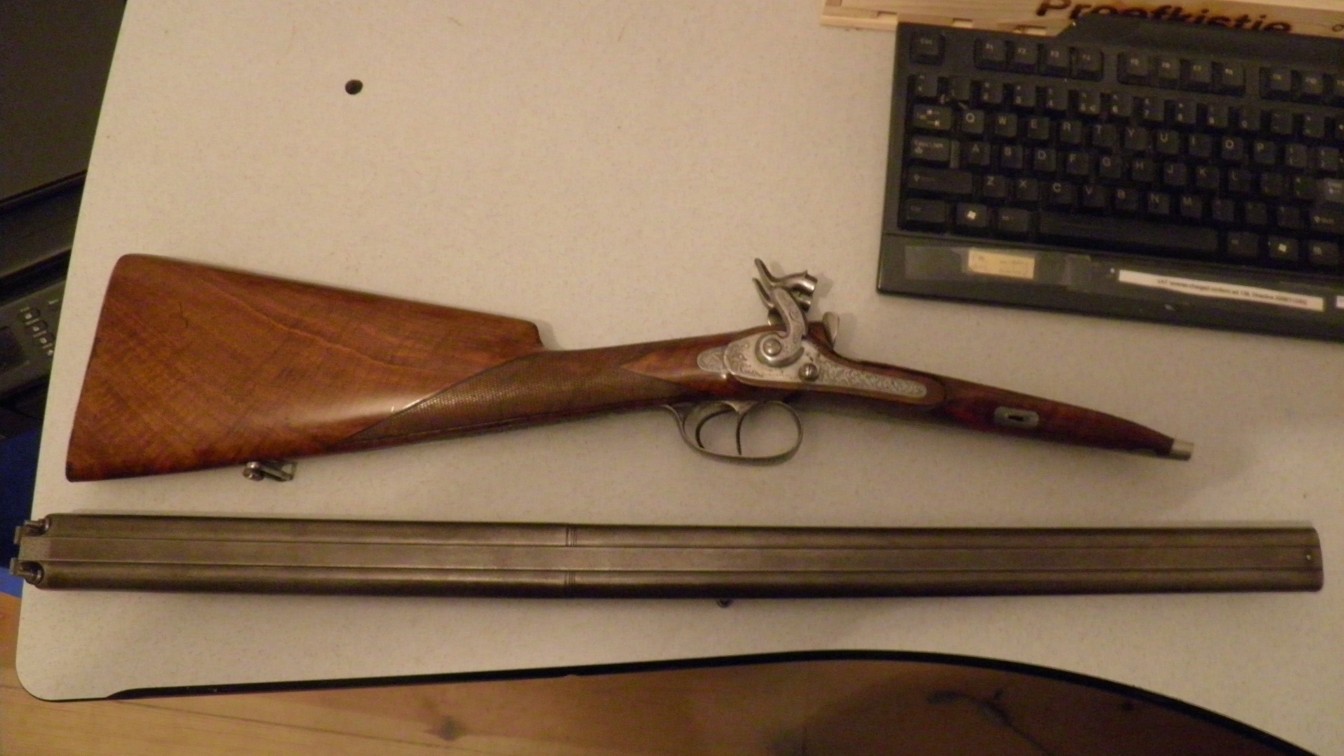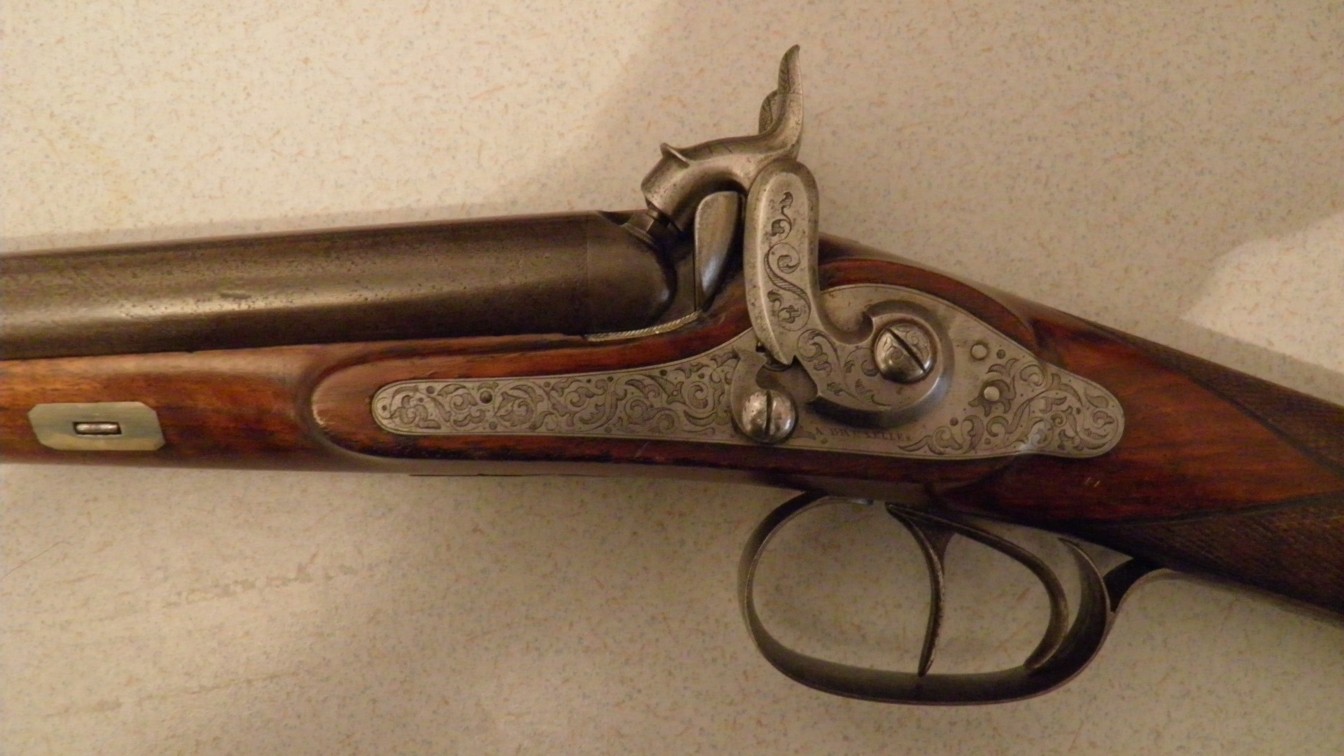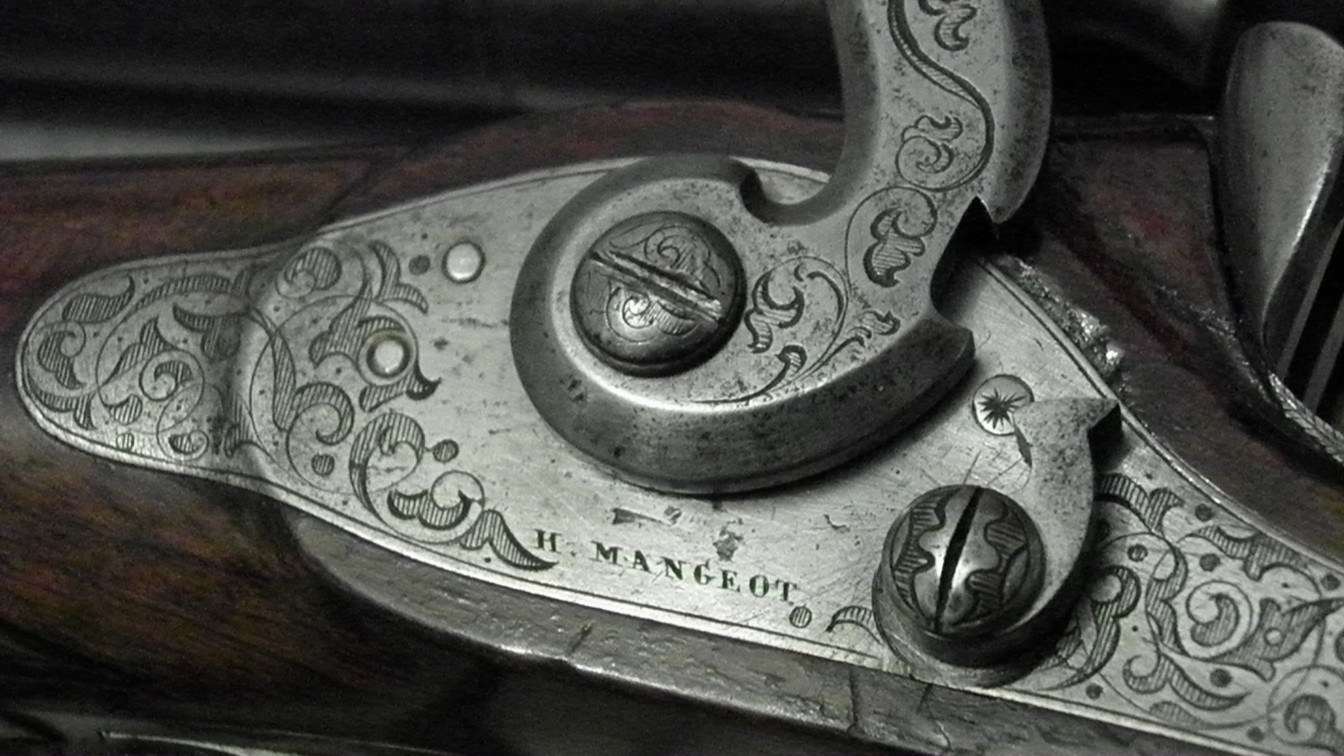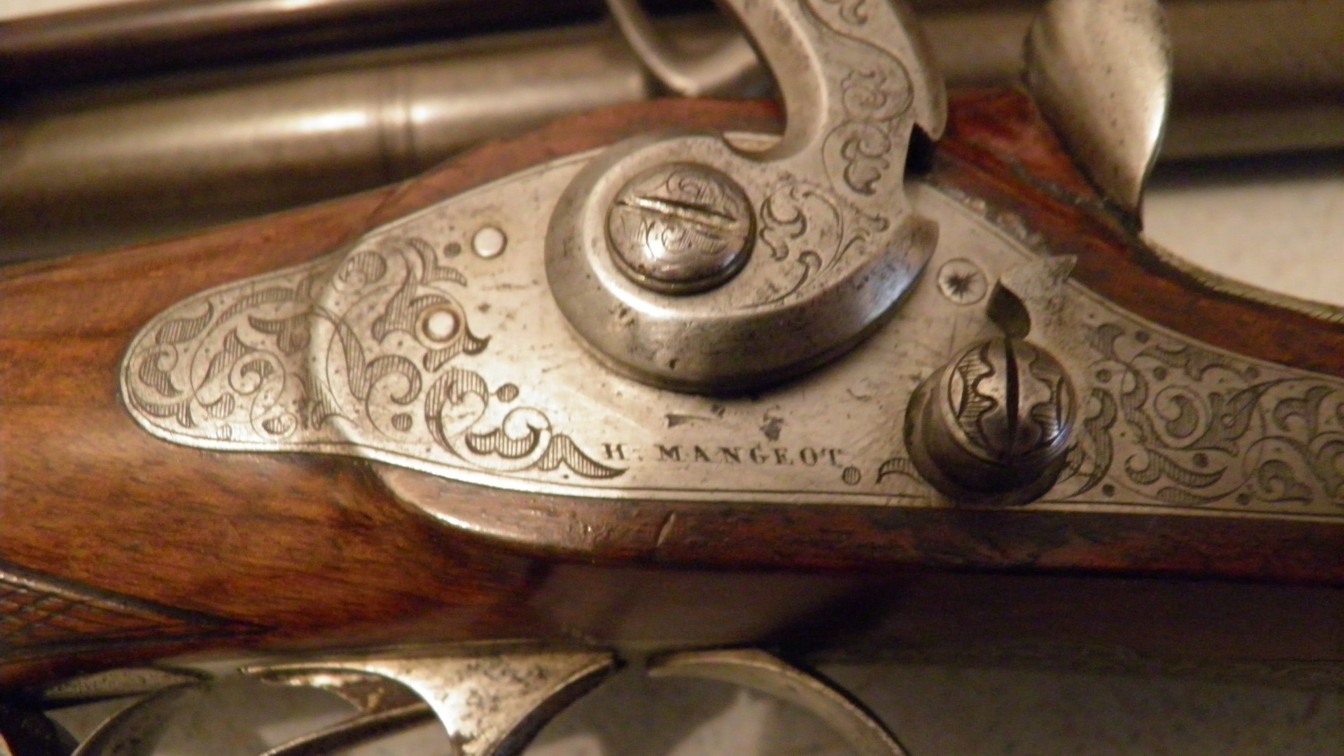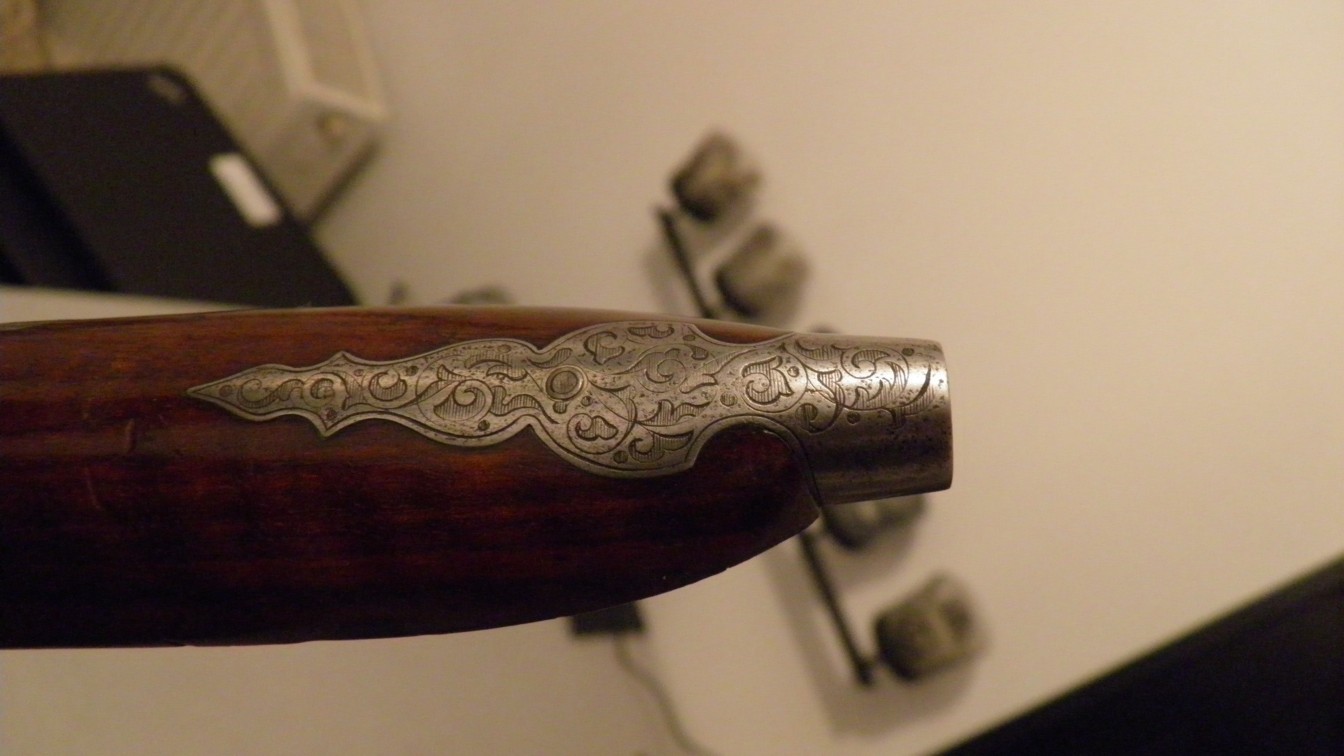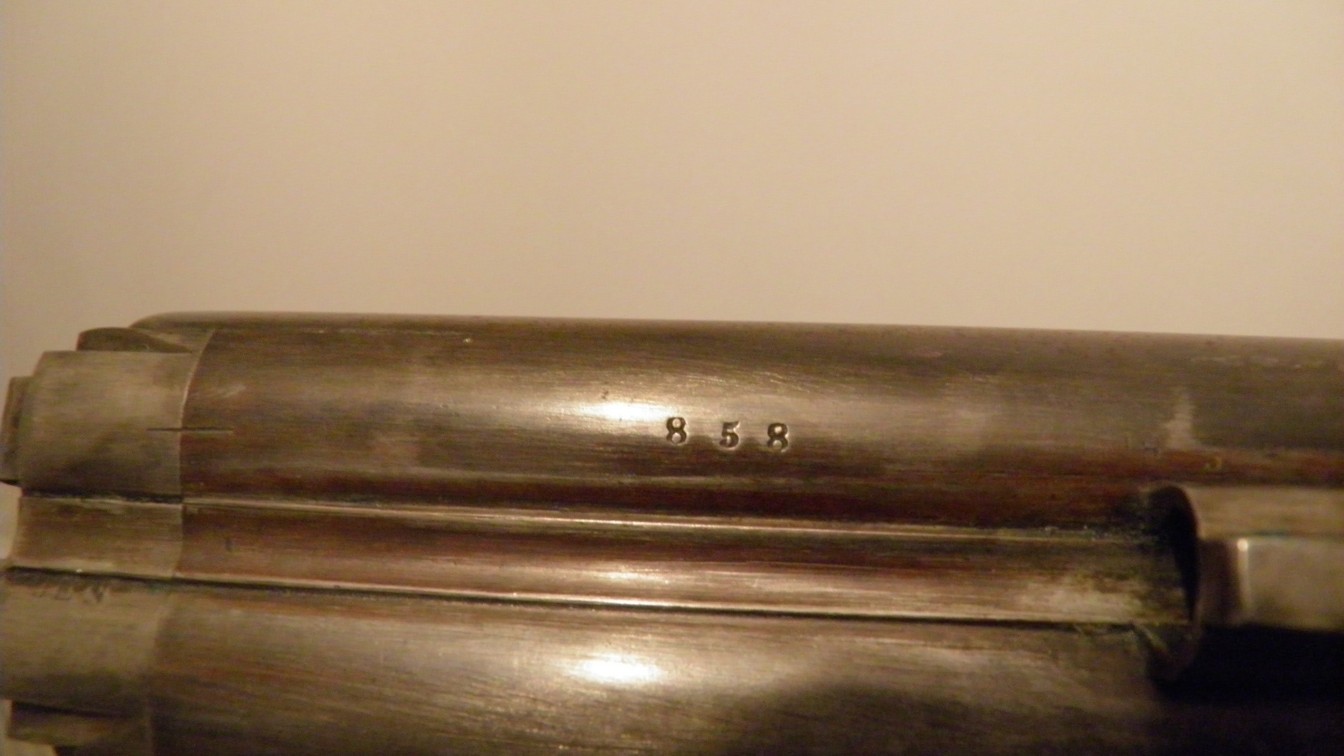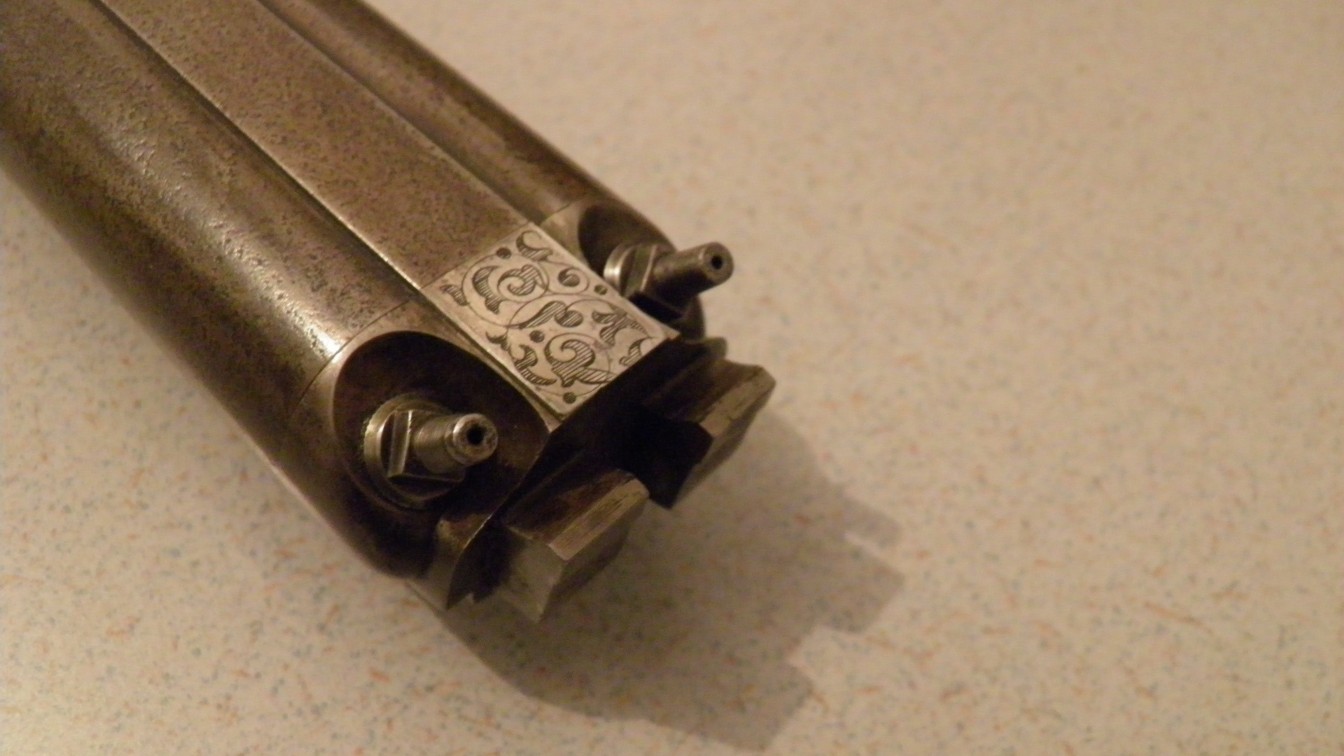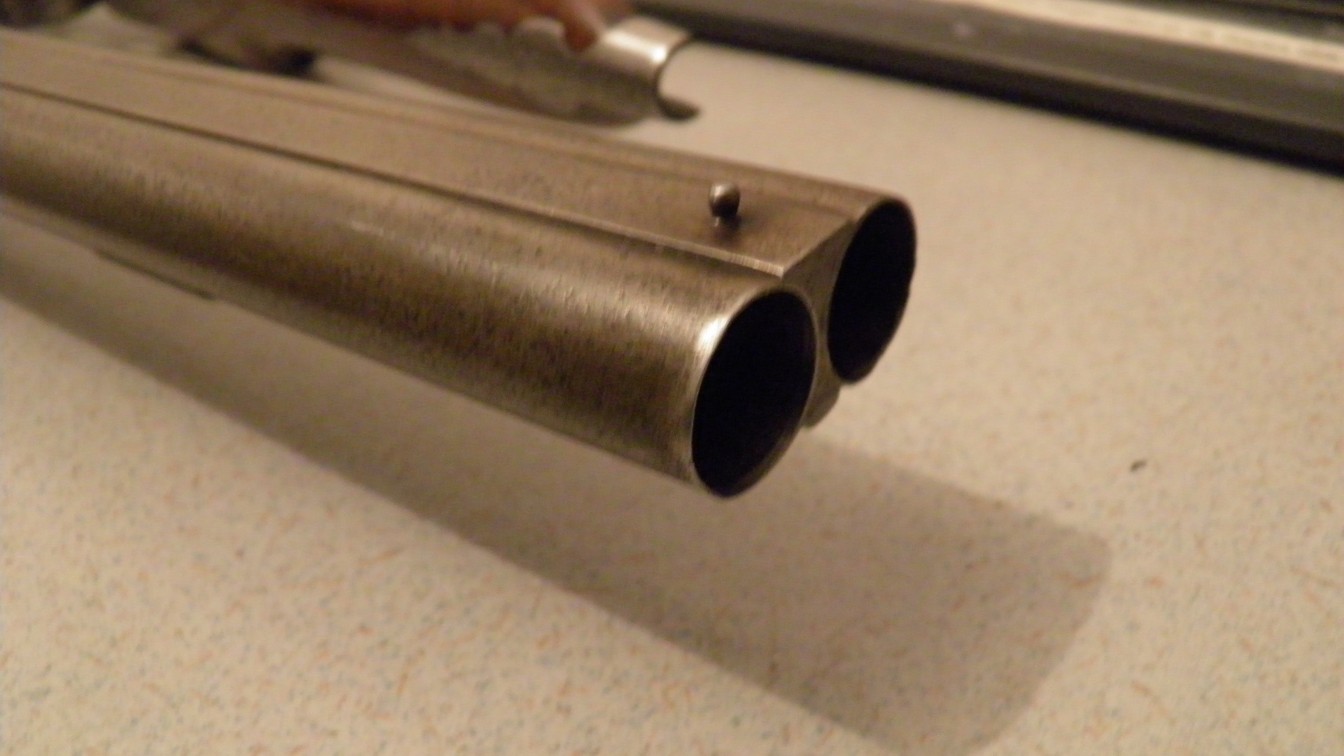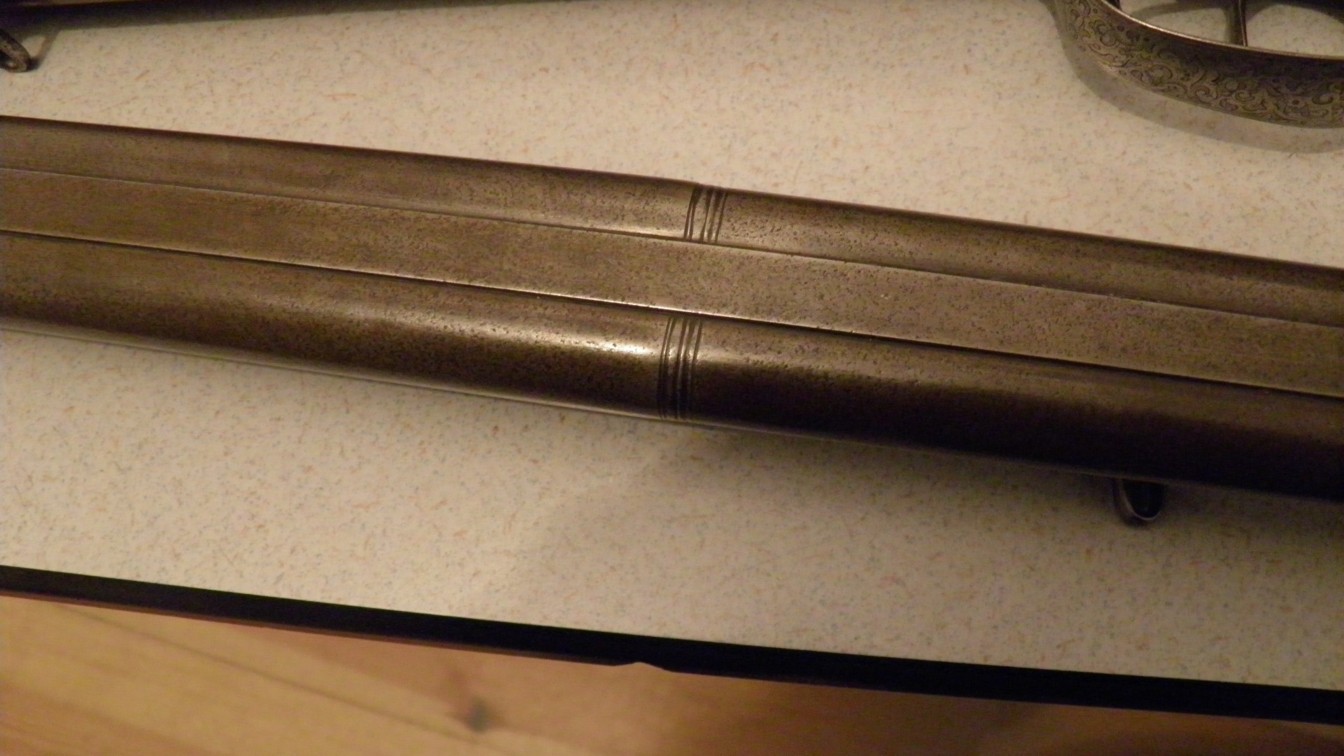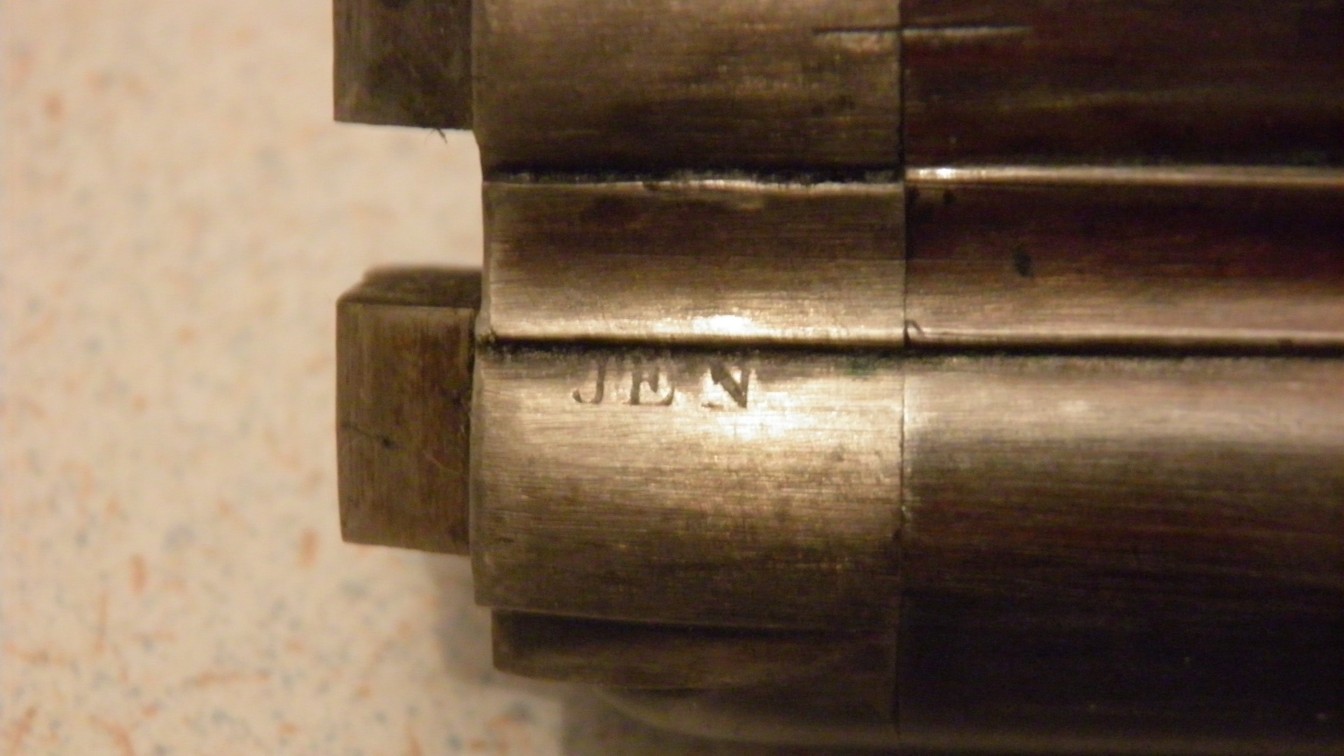 Mangeot H.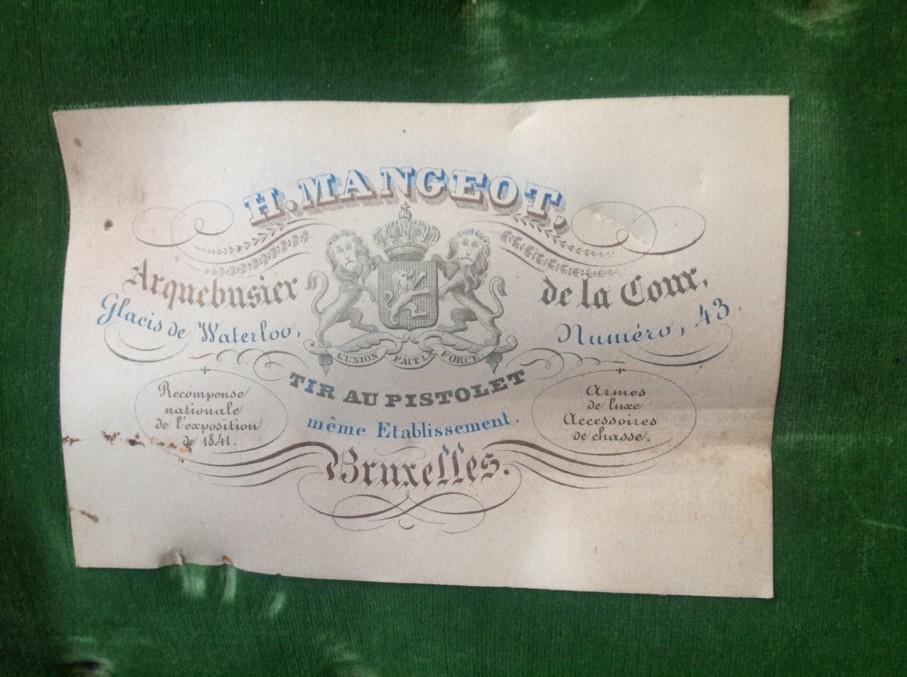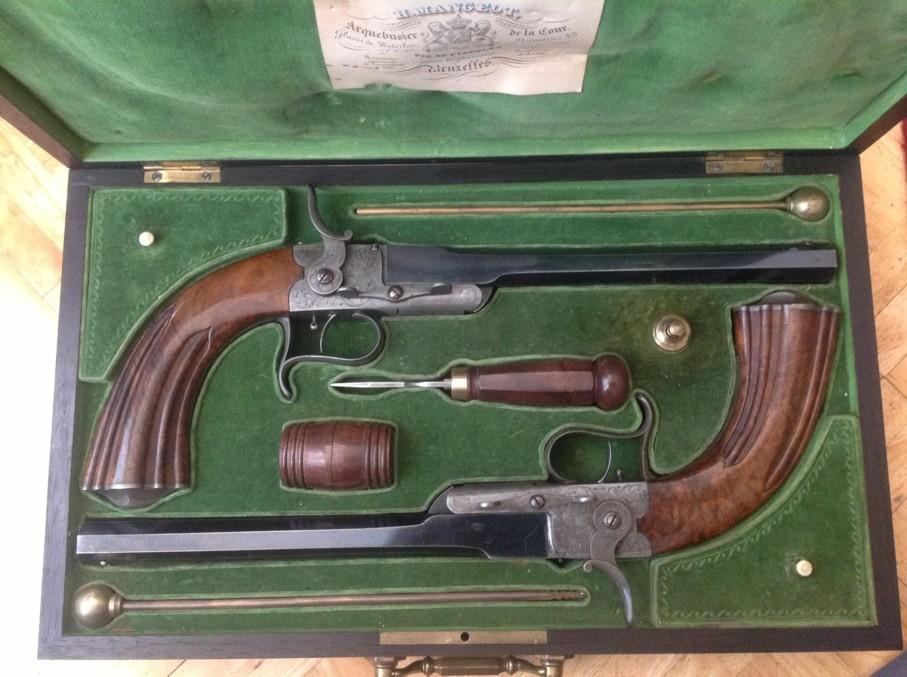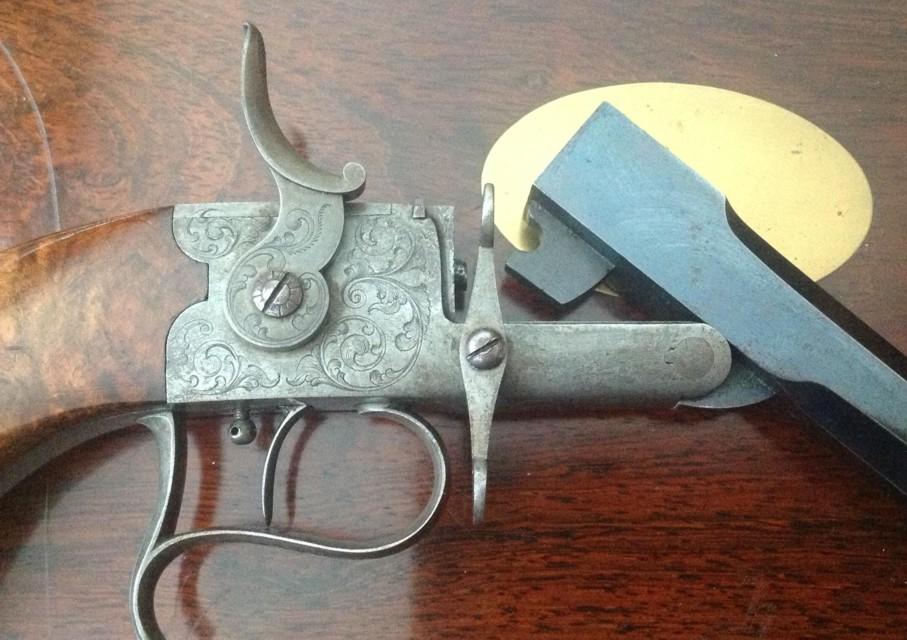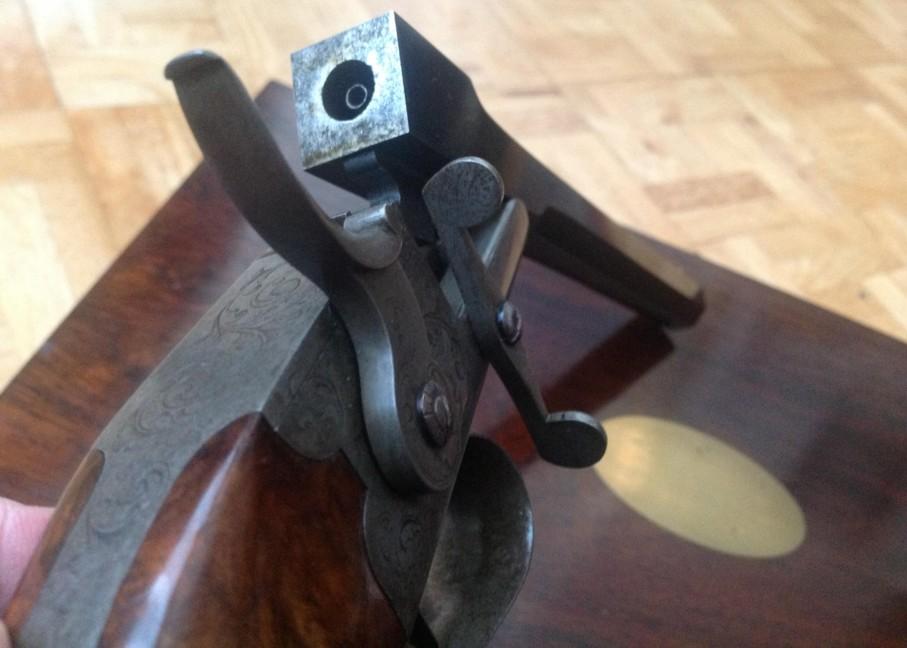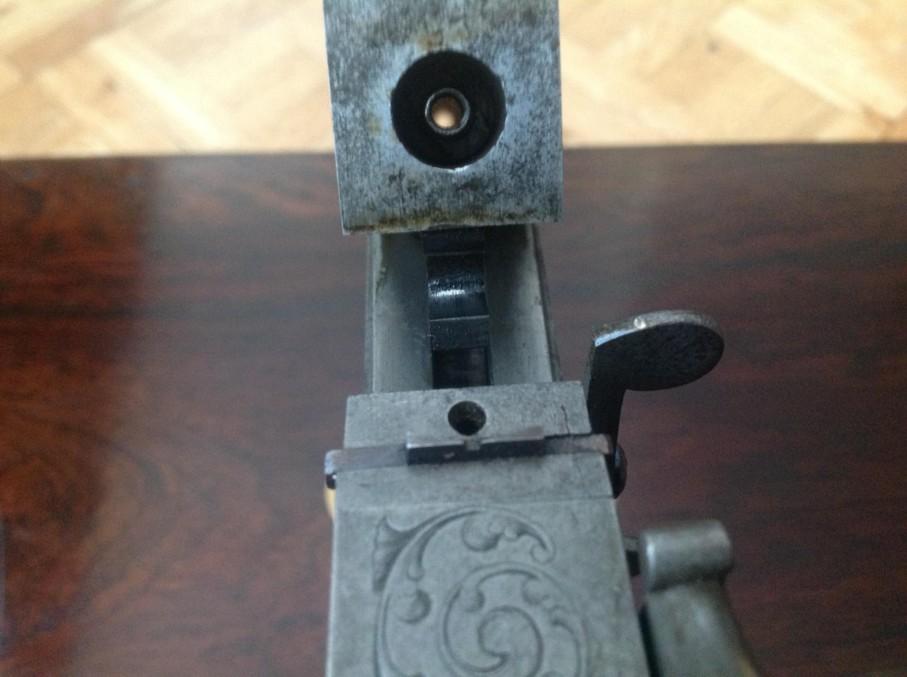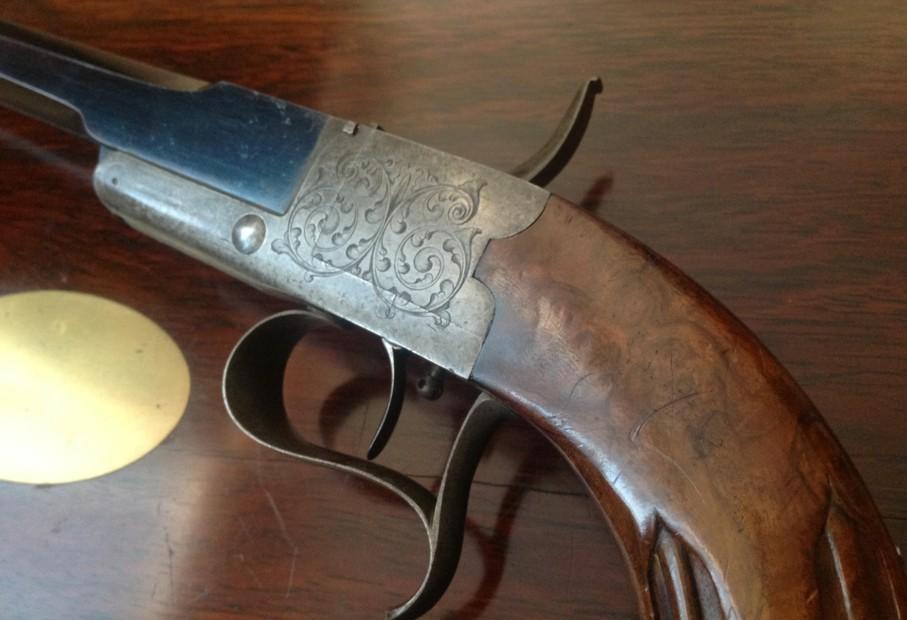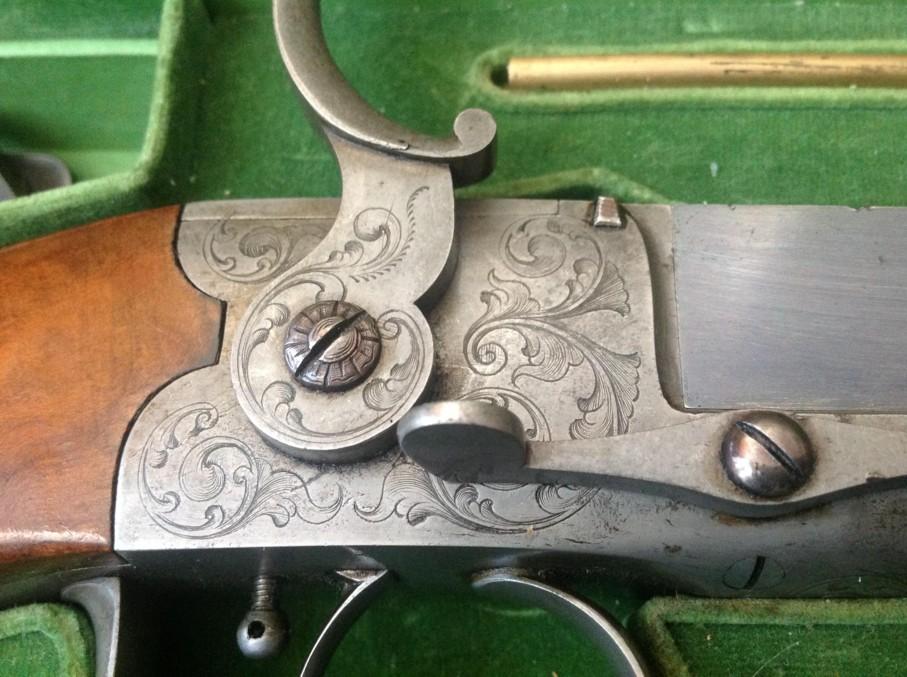 Mangeot H.
? - 1877
Henri MANGEOT was member of several scientific academies. He has good reputation at the court of BRUSSELS and its customers include in addition to the Court, of the Belgian officers, the Walloon industrialists and many adventurers society men.
He proposes many rifles, boxes of duel and revolvers.
He buys the latter in LIEGE and ensures a completion except par in his workshops of Brussels.
He buys patents COMBLAIN (revolver MANGEOT-COMBLAIN protected by 2 patents, on safety of striker and trigger and on a turntable doubles action equipped with a safety of striker which will be taken again on a number of revolvers).
MANGEOT exploits these 2 patents until his death in 1877.
He will write a treaty on the shotgun in 1852.
GG
According to Herr.
Mangeot Henri, Brussels erw 1845/60 "Arquebusier of the court and arquebusier of its majesty the King of the Netherlands".
Associated in 1854/60 with Hubert Joseph Comblain.
Author of "Range of the guns of rifles" and "Summary on the weapons of precise details, etc.."Bruxelles 1852 and 1858. "striped weapons, practical and theoretical outline of these weapons from the point of view of the war, art to regulate the shooting of it, range etc..."Followed of a "Note on the Mangeot/Comblain revolver considered as a defensive weapon" Brussels 1857, "the weapons of striped wars", Paris 1860.
Many thanks to Richard for these nice photos.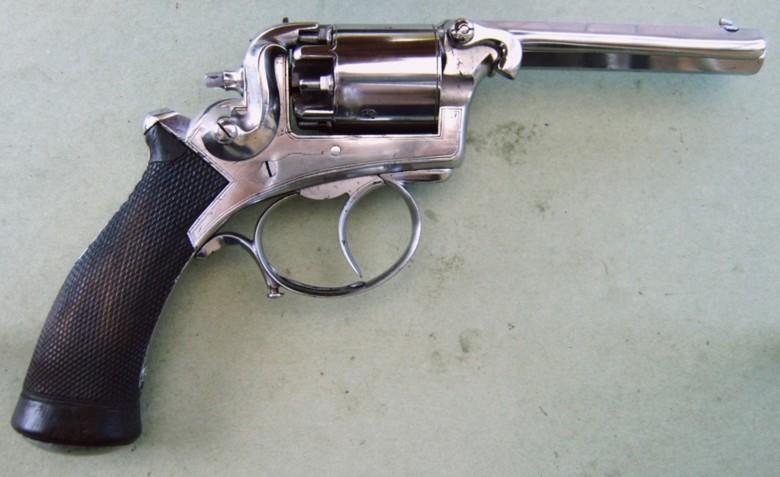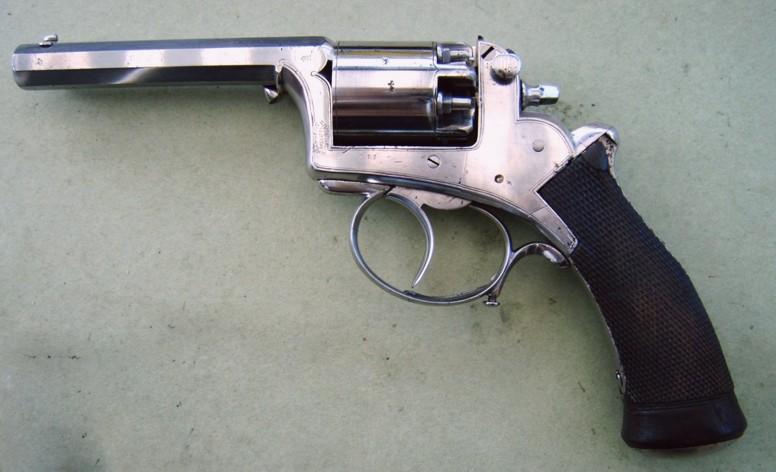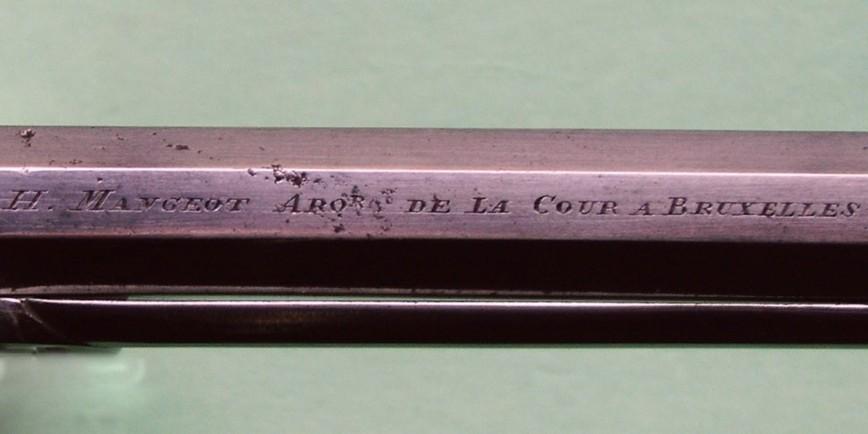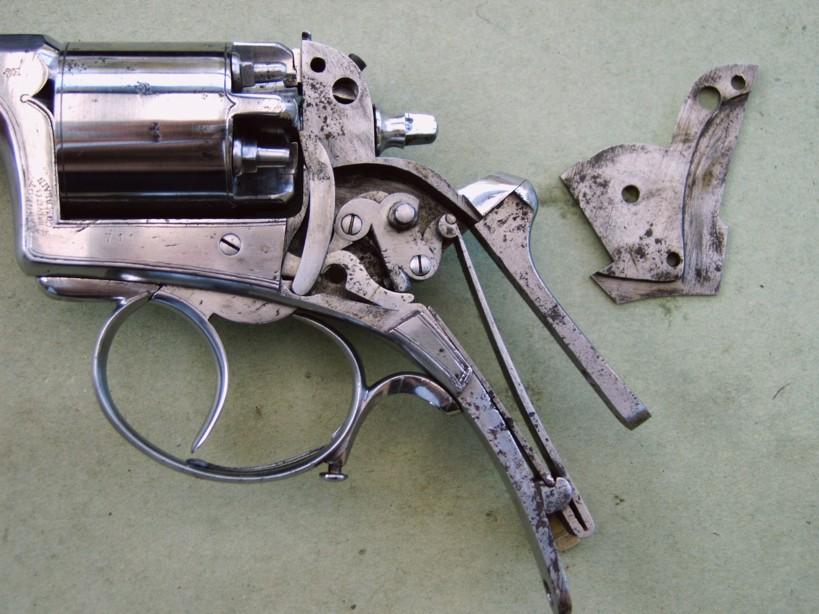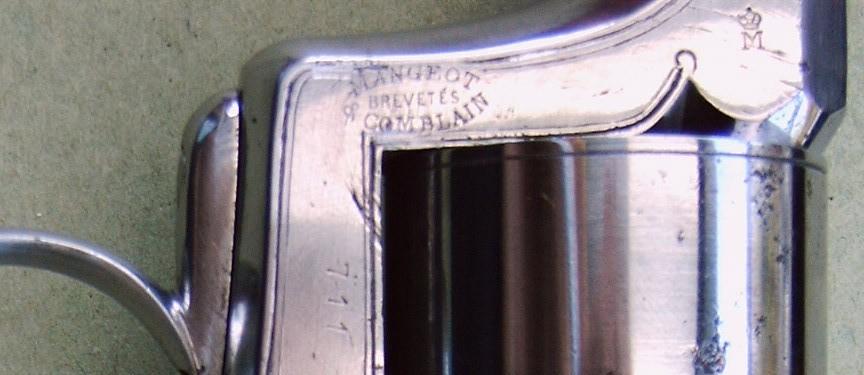 Patent Mangeot Comblain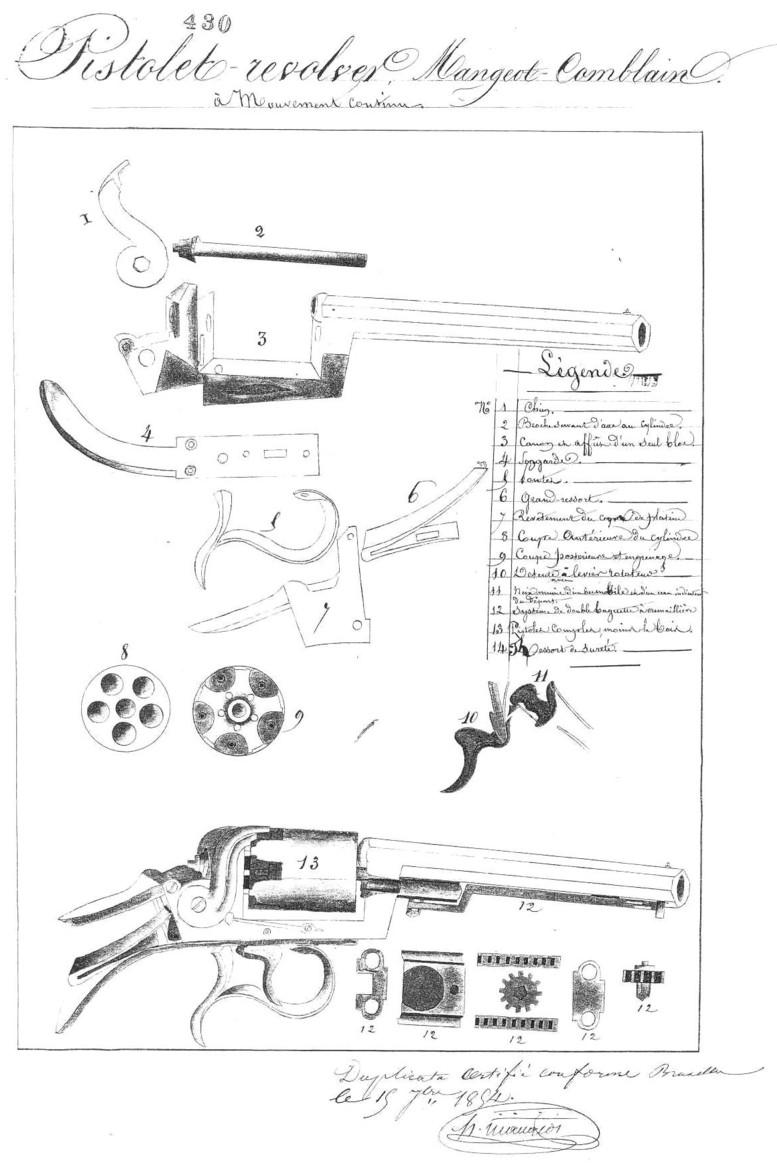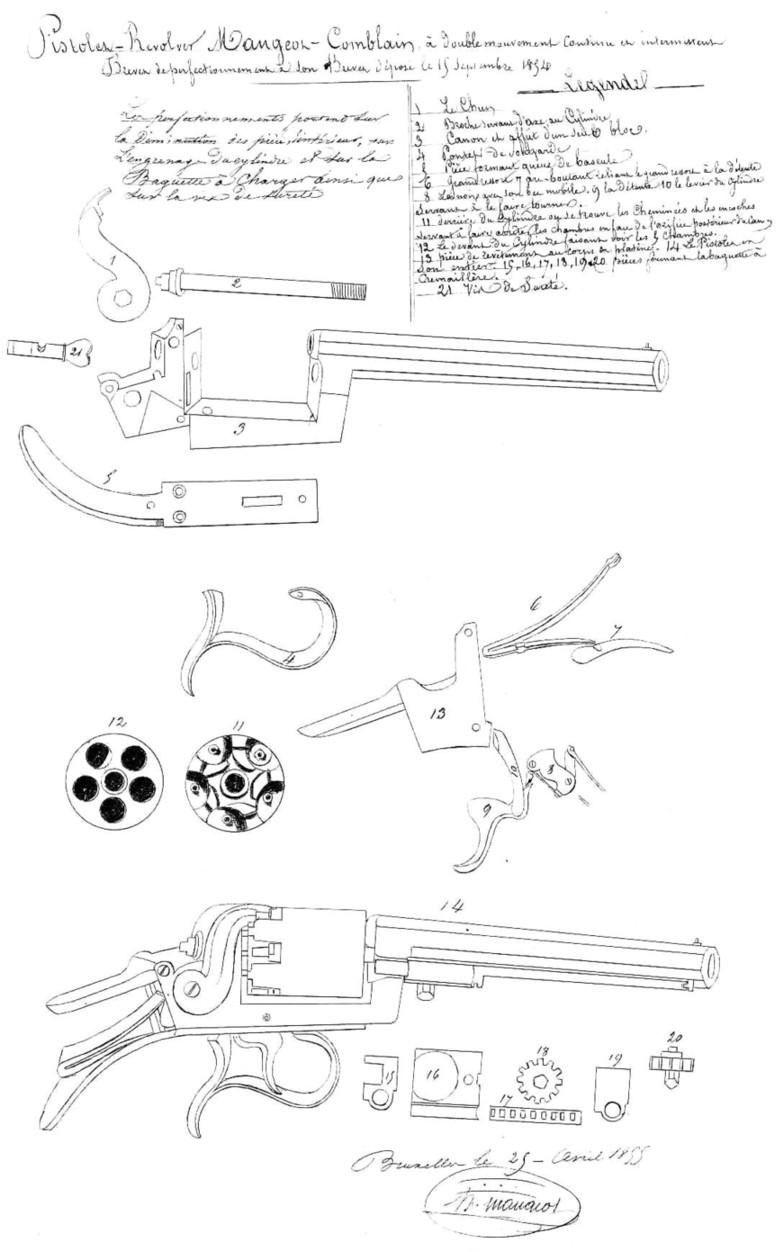 Brevet Mangeot Comblain