Some of the most beautiful work of this craftsman, and many others, are in this book "Liège Gunmakers through their Work. 1800 - 1950".
For more detail see: LIEGE GUNMAKERS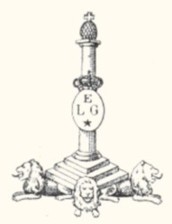 Maréchal A
Revolver pinfire Maréchal A., in 1869 it deposits a patent relating to improvements brought to the pistols-revolvers to 12 shots.
Rifled barrel, round, of 140 mm, hollowed out cylinder, marked "A. Maréchal Bte", engraved foliages.
Open carcass decorated in suite.
Trigger under trigger guard.
Plates of squared ebony stick.
Iron rod on the right side.
Length: 27cm.
Many thanks to the "GALERIE REBOUL" for these nice pictures.