Some of the most beautiful work of this craftsman, and many others, are in this book "Liège Gunmakers through their Work. 1800 - 1950".
For more detail see: LIEGE GUNMAKERS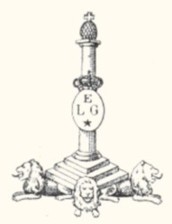 MARGA
The repeating rifle of Uldarique MARGA enters in 1889 in competition before a Belgian military commission which wished to adopt a new repeating rifle for the infantry.
Were also on rows MAUSER, NAGANT, MANNLICHER, ENGH and SCHULHOF.
In fact finally the MAUSER carried the decision.
Rifle MARGA was patented in 1889, it is of gauge 8mm to 5 shots and weighs 3,5 kg
It is derived from system LEE and is characterized by a left lower side store, an entirely cylindrical bolt with safety, a body of repetition and stop of repetition.
GG
Many thanks to the "ROYAL ARMY MUSEUM" Bruxelles and especially the section "ARMES PORTATIVE".
(N° identification : F203/192 Collection of "Comte de Ribaucourt")