Some of the most beautiful work of this craftsman, and many others, are in this book "Liège Gunmakers through their Work. 1800 - 1950".
For more detail see: LIEGE GUNMAKERS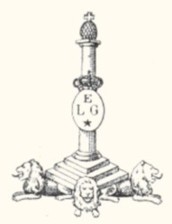 Mariette Dieudonné
It is of course about a rifle of the type MARTINY made in Liege as the punches of tests of Liège attest some such as:
Spangled ELG in a crowned oval: acceptance post 1893.
Peron: inspection post 1853.
A spangled: countermark of the controller post 1877.
This type of weapon was abundantly copied and improved, we quote of it for proof rifle MARTINY-HENRY and rifle MARTINY-FRANCOTTE (see site) inter alia.
Only an examination of the dismounted breech or a specific marking makes it possible to differentiate them.
The mark DM in a cartouche is unknown for me!
My assumption is that it could belong to MARIETTE Dieudonné registered with the proofhouse of Liege of 1894 to 1922.
Manufacturer of weapons with HOIGNEE-CHERATTE (Liege) . From 1868 to 1903, it deposited 26 Belgian patents of inventions of which:
- A lock hammerless with automatic safety applicable to the weapons with block Peabody or Martiny.
It would however be necessary to be able to compare the weapon with the patent!
Figures 261 and 495 are job numbers.
GG