Some of the most beautiful work of this craftsman, and many others, are in this book "Liège Gunmakers through their Work. 1800 - 1950".
For more detail see: LIEGE GUNMAKERS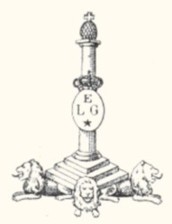 Gilles Mariette
Flobert luxurious pistol of living room, this time with Flobert marking in Paris on the barrel, and of origin of Liège, namely from Gilles Mariette.
Calibre 9 mm flobert, forcing provided with the stop on the hammer, very rare.
The cock is doubled by a piece that pivots about 1 mm maximum, thus liberating this pivoting piece from it resting place against the back of the casing.
Floral grip of true ebony.
Bert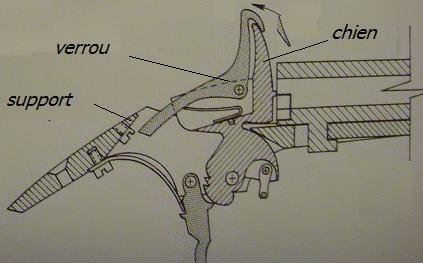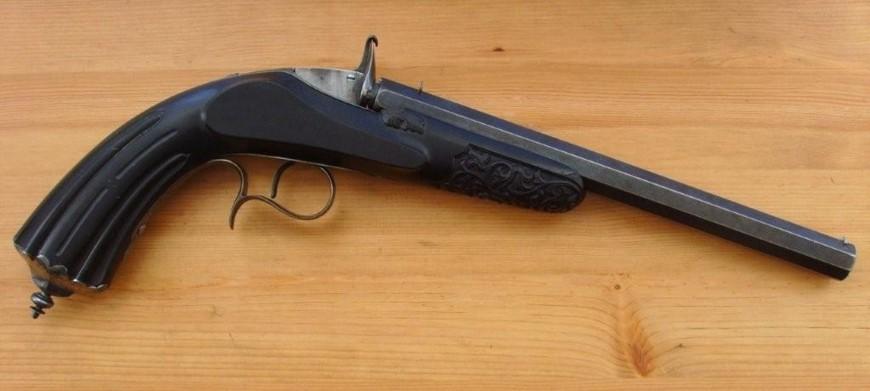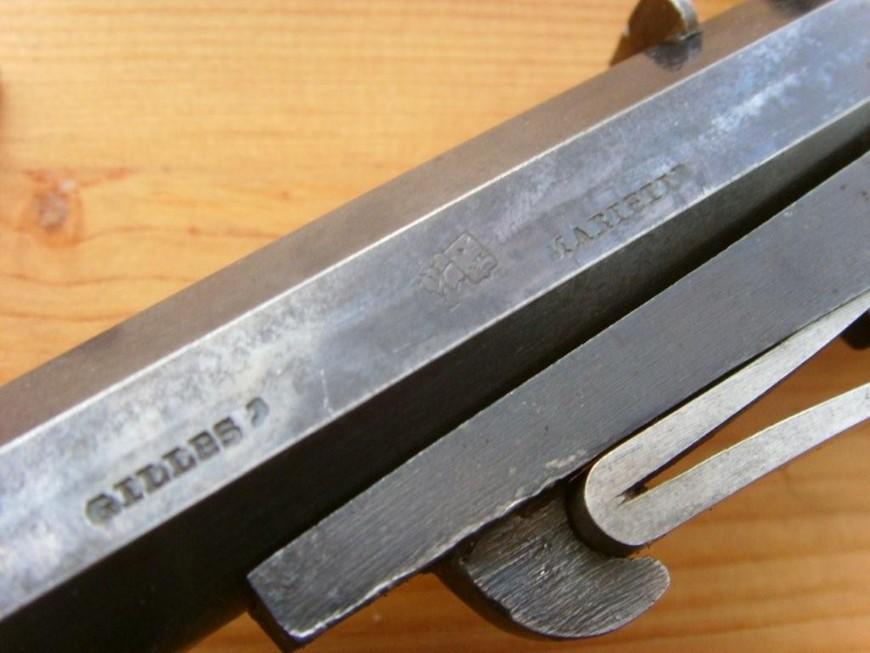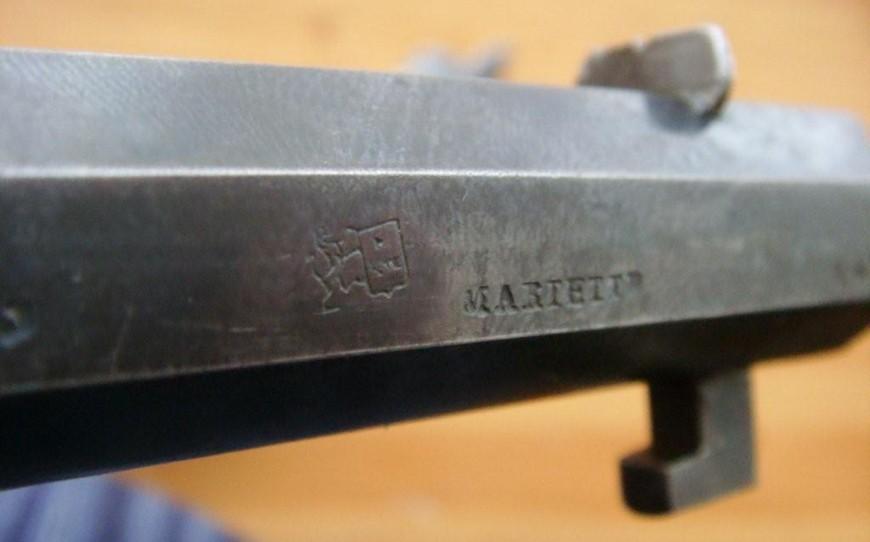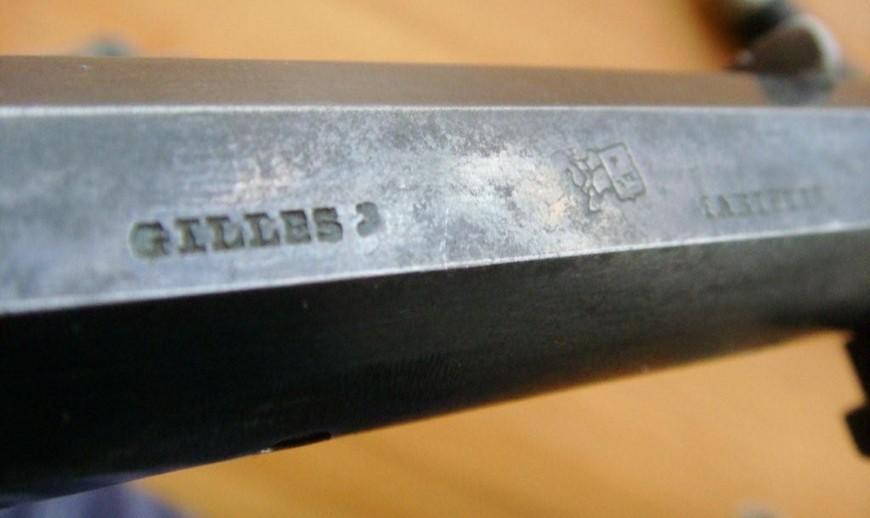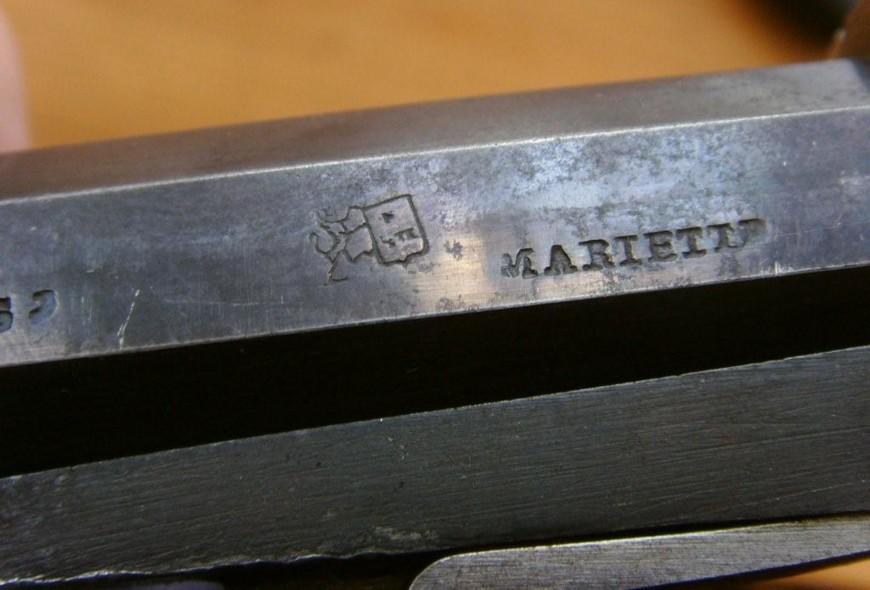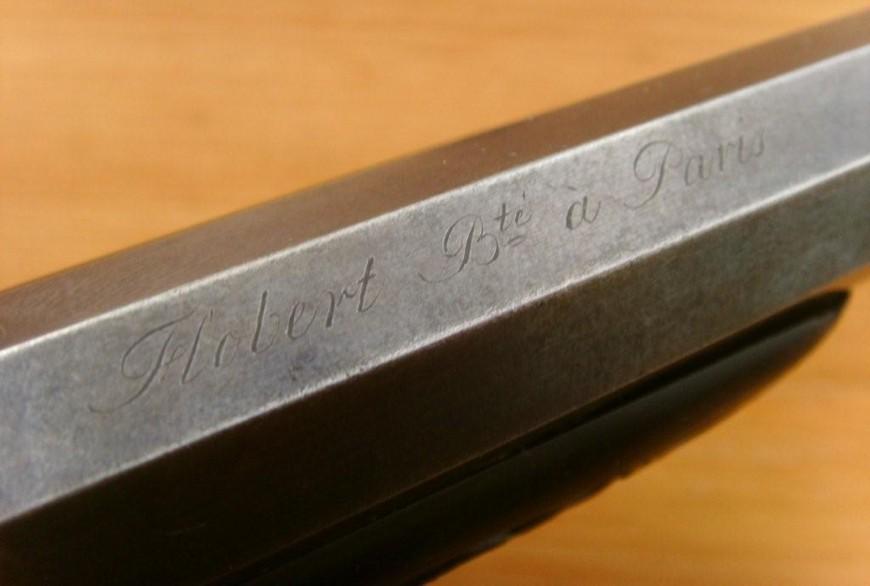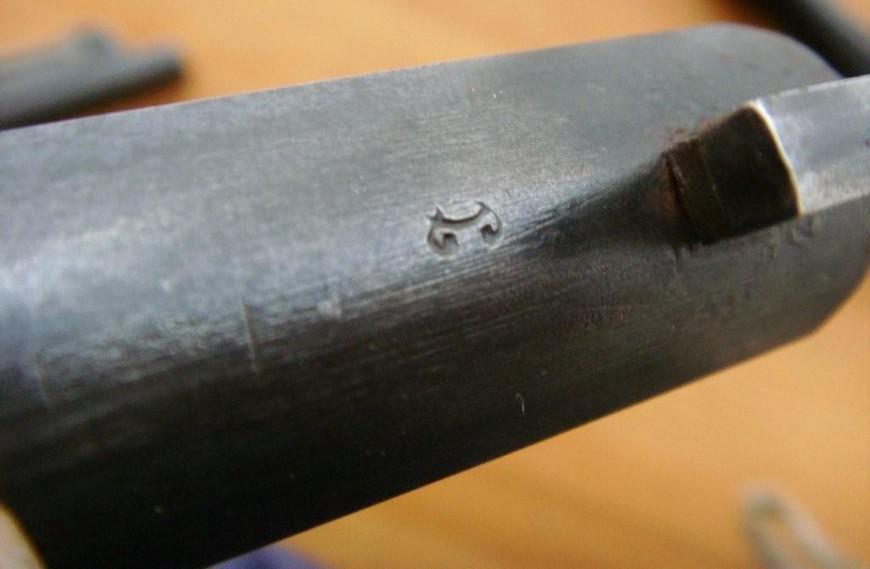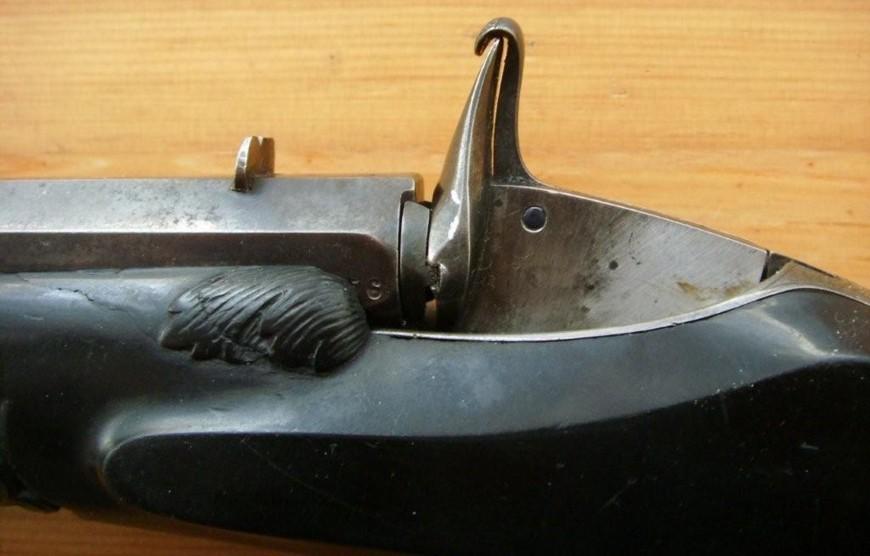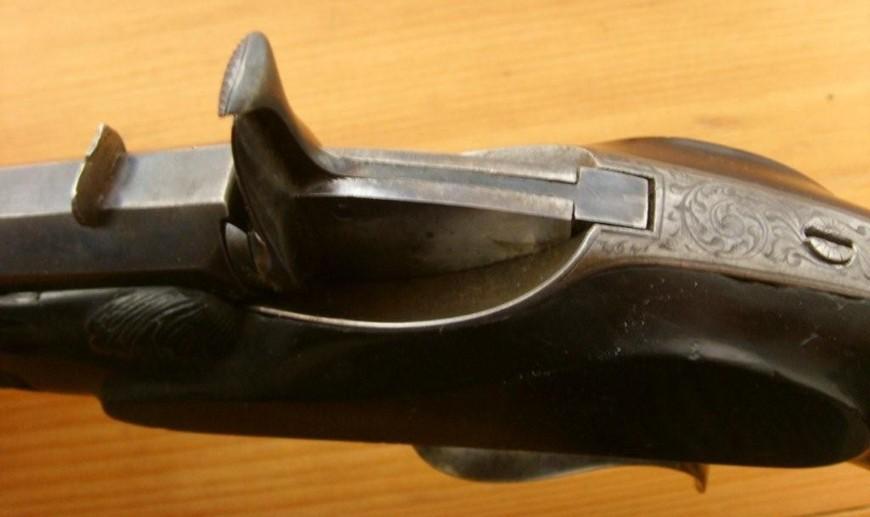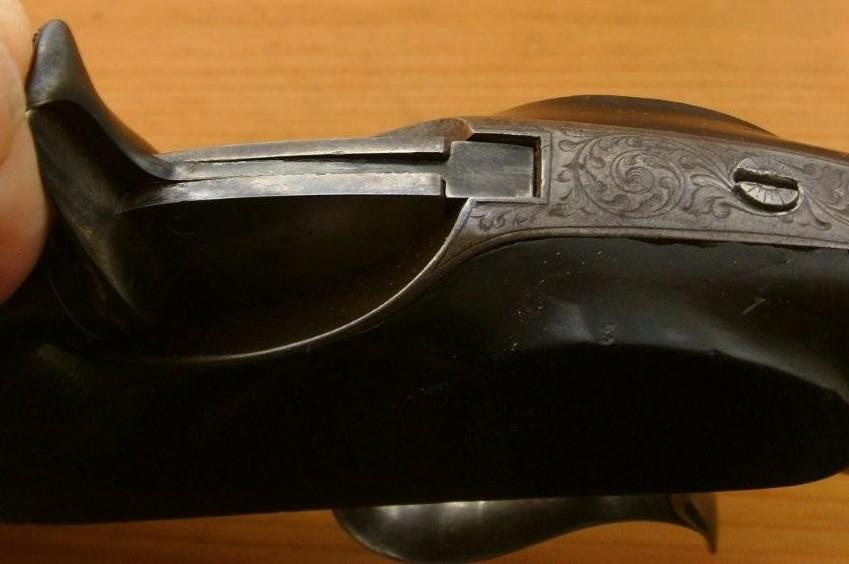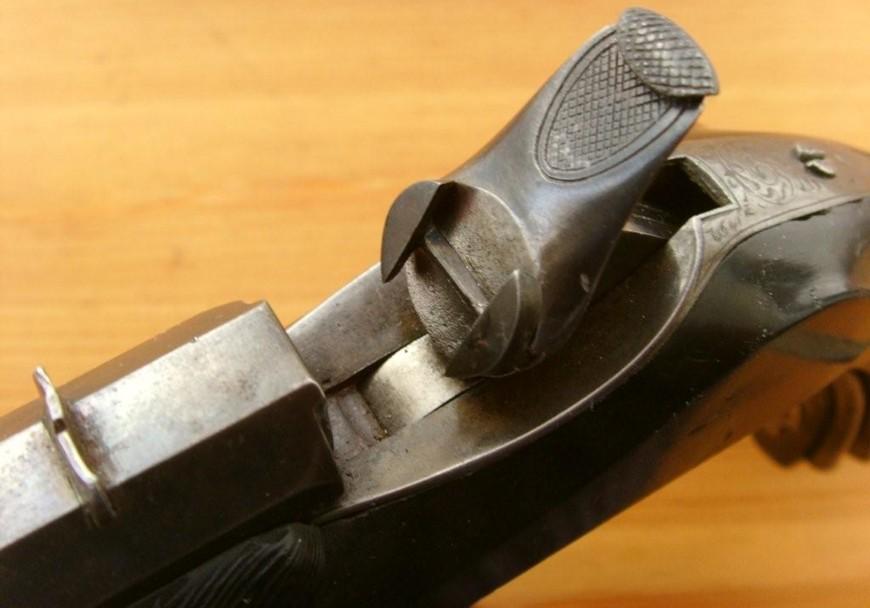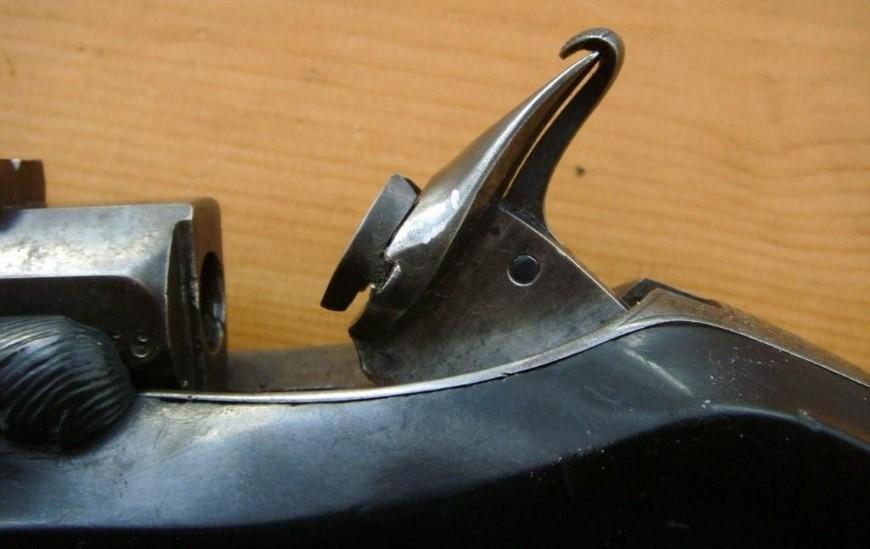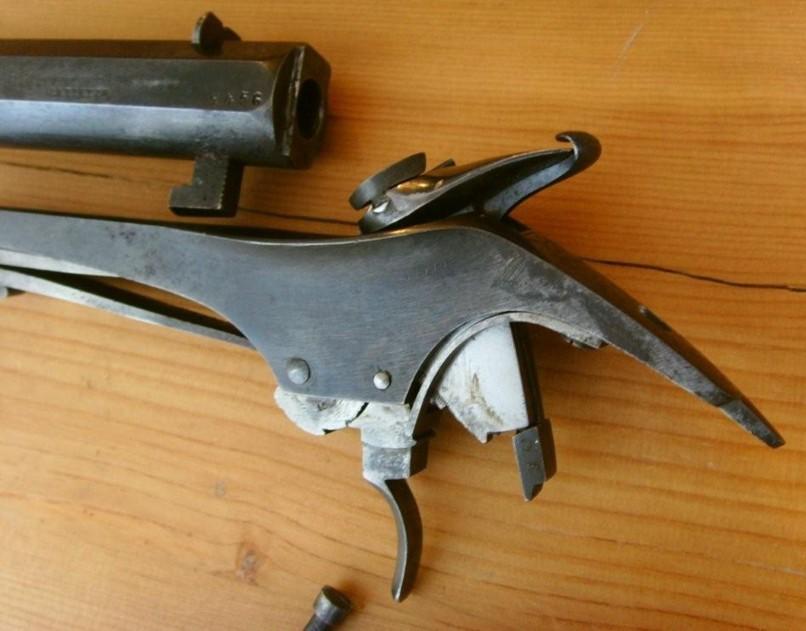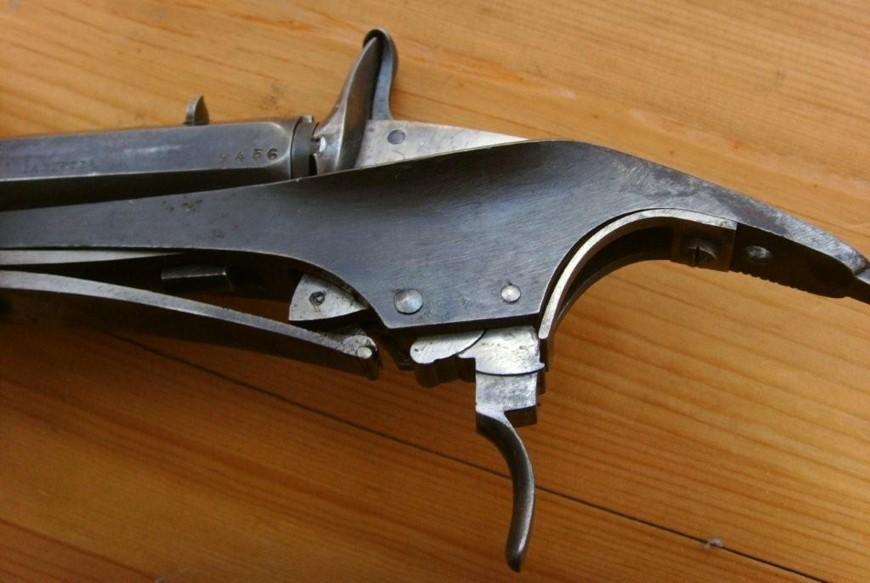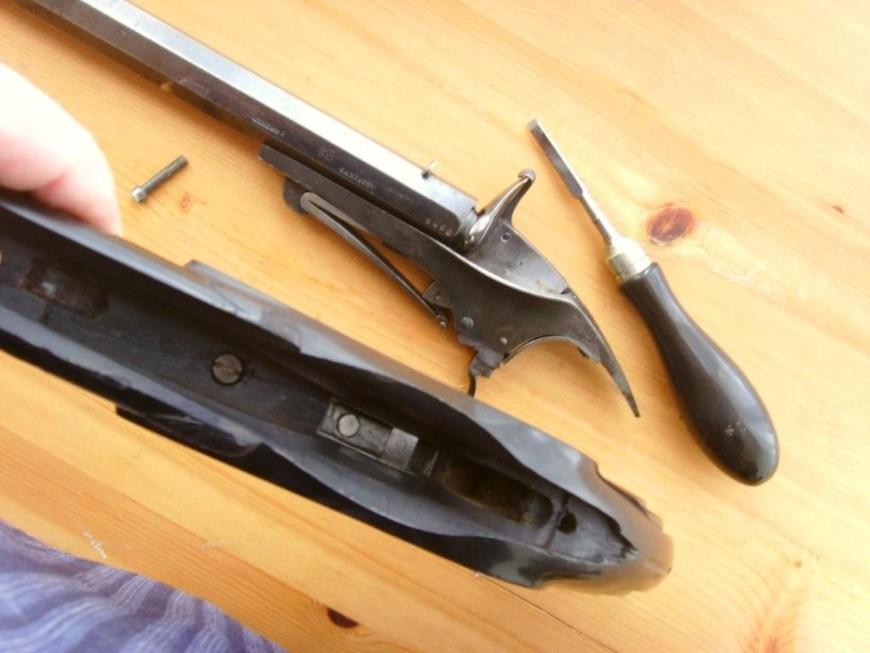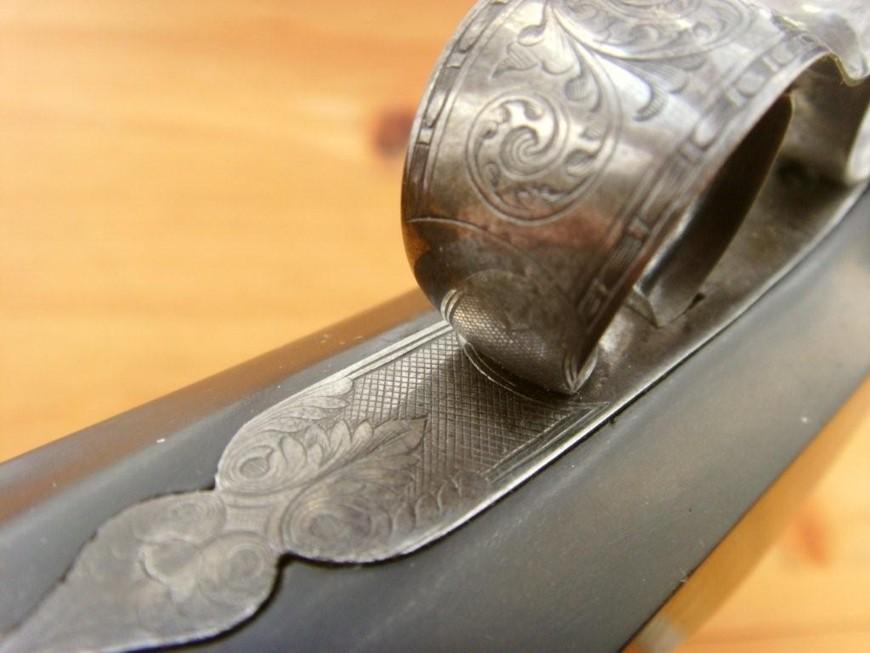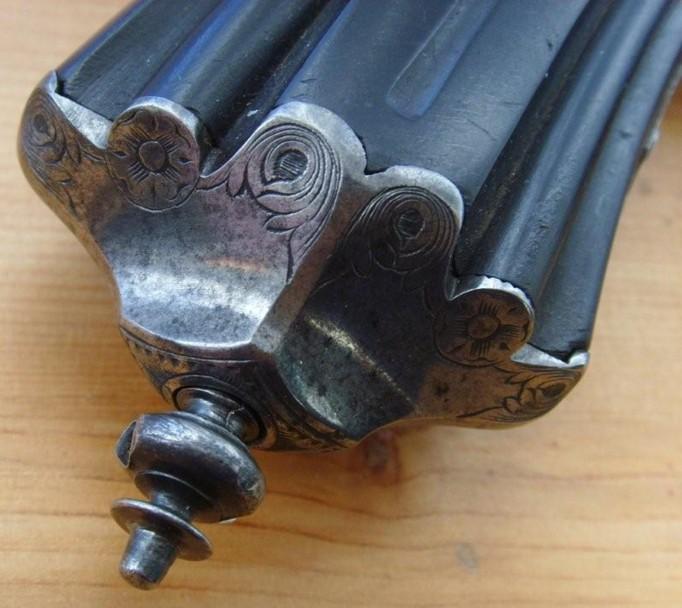 G. Mariette
Pistol Flobert kind signed G.MARIETTE
Overall length 325 mm; length of the barrel 200 mm; cal 6 mm.
With share the signature under the barrel and a figure 8 on the carcass and under the barrel; there is no punch!
Jacques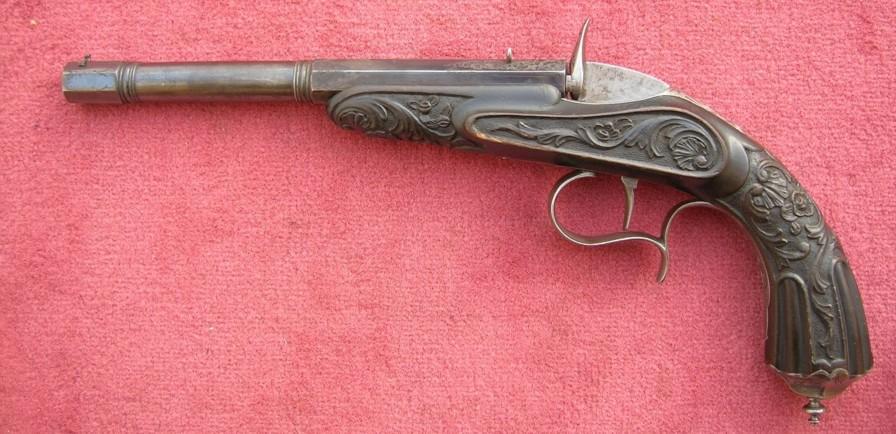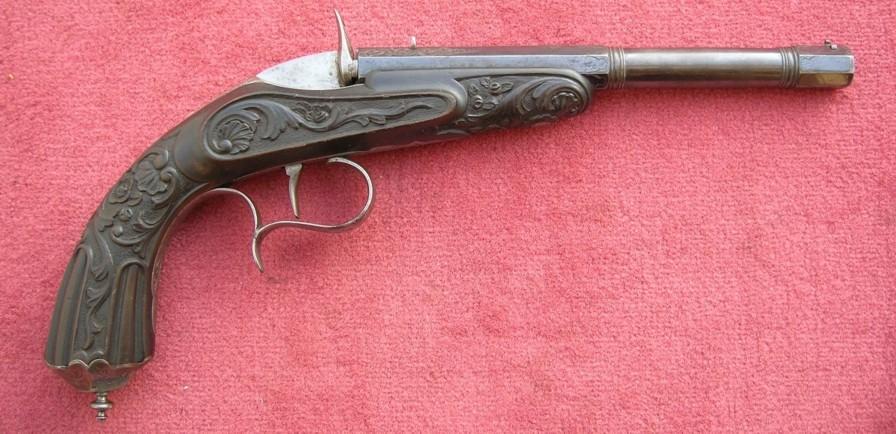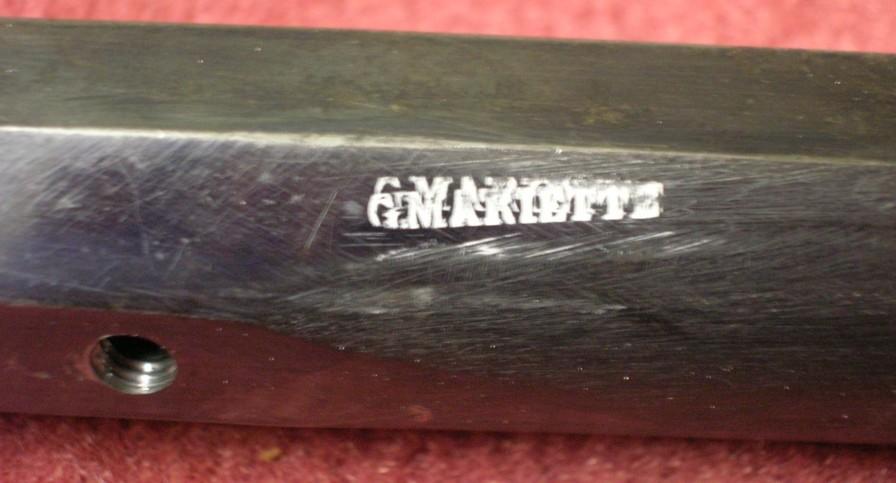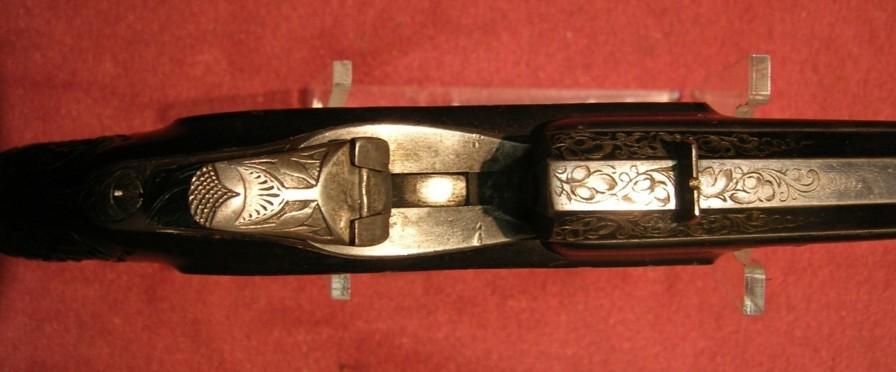 Gilles Mariette
Calibre 6mm - Unrifled bore.
Thanks to "Hallantique" for the pictures
Photos Littlegun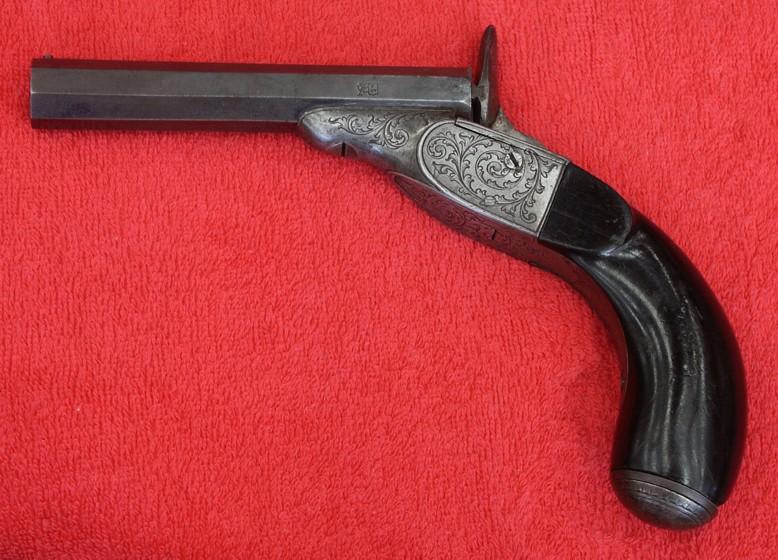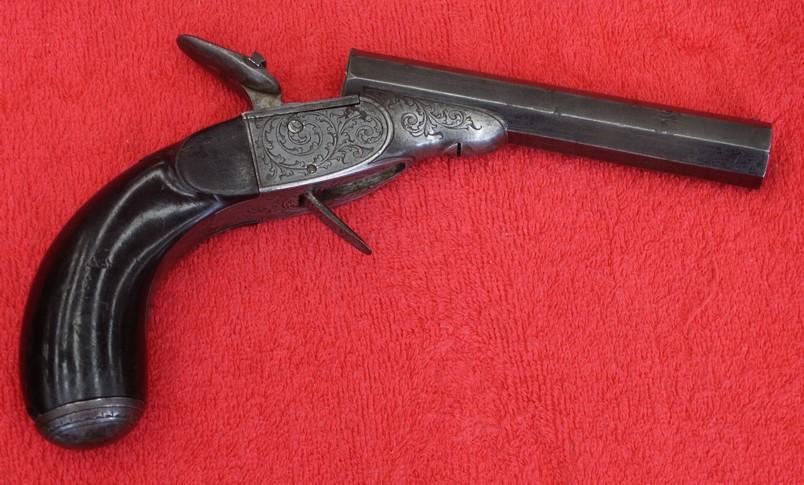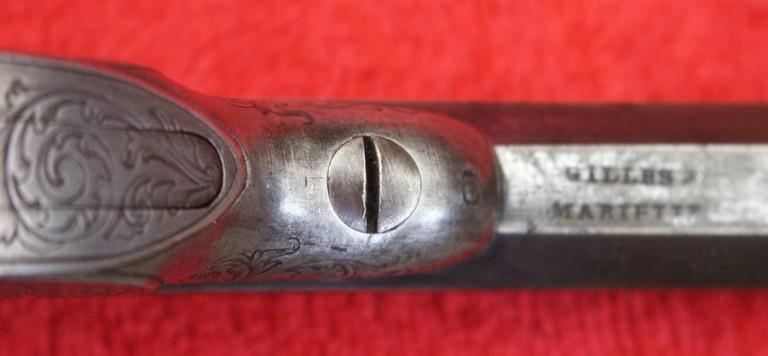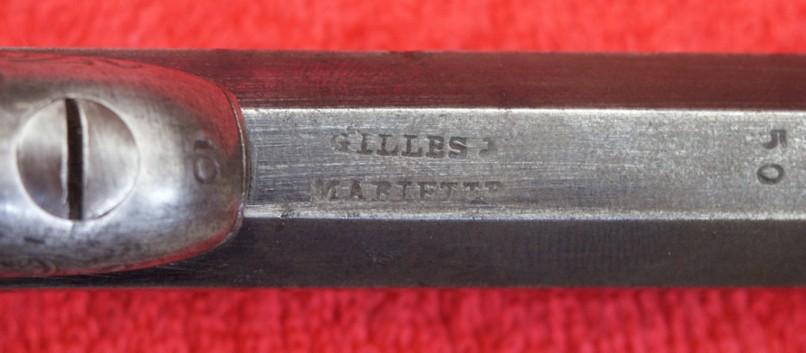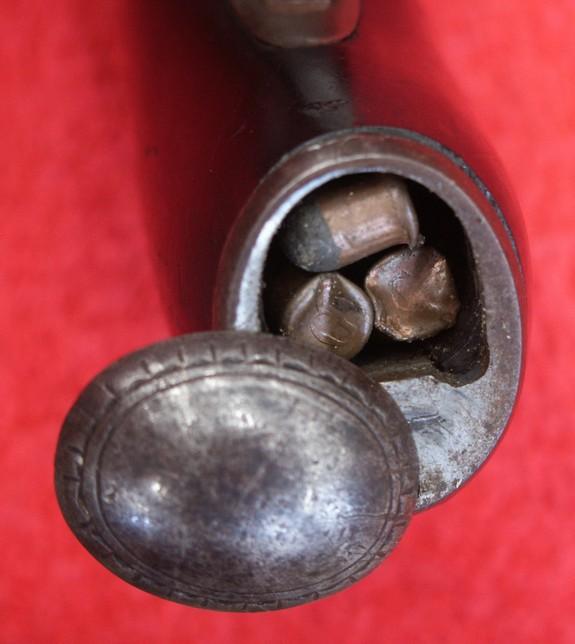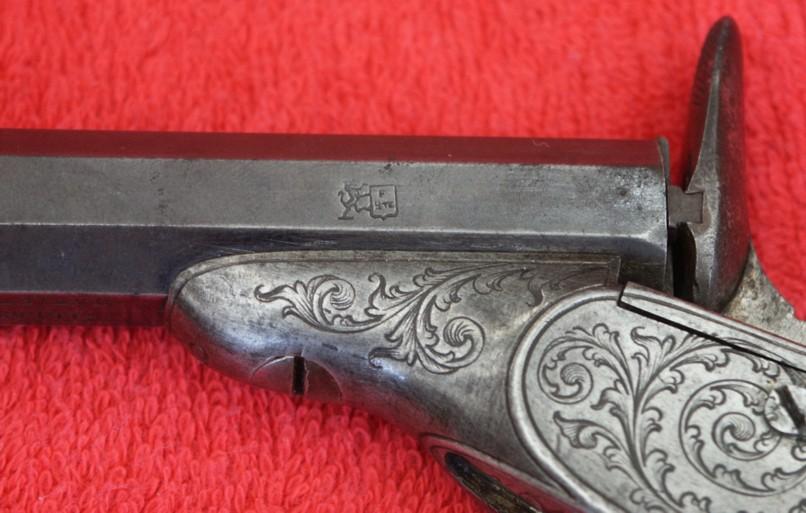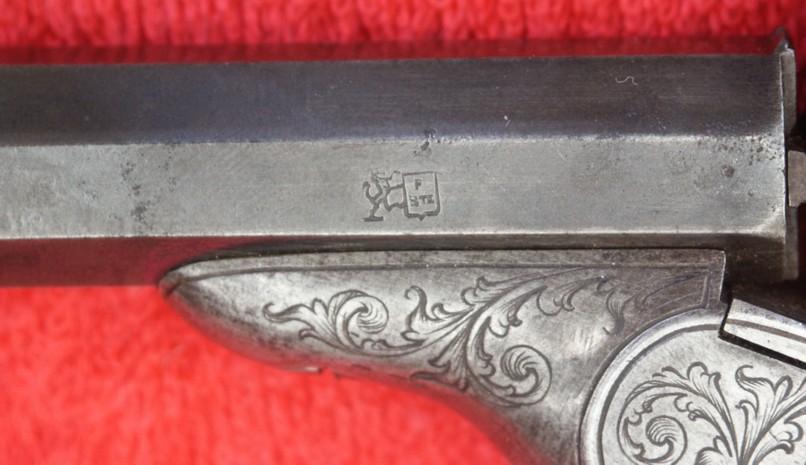 Mariette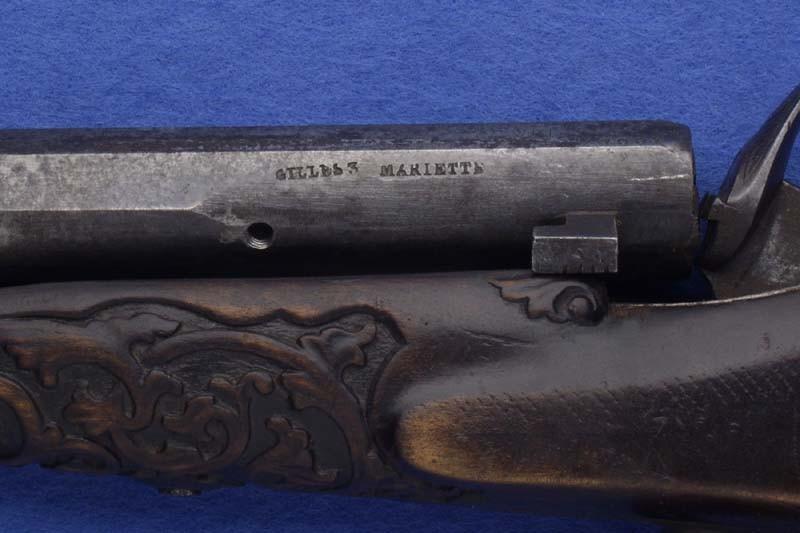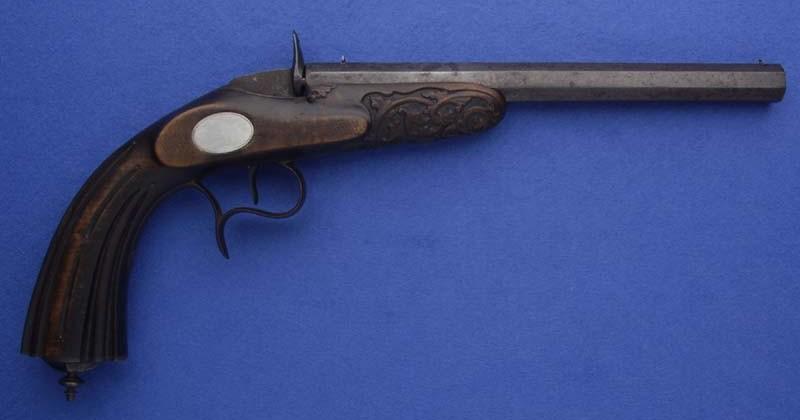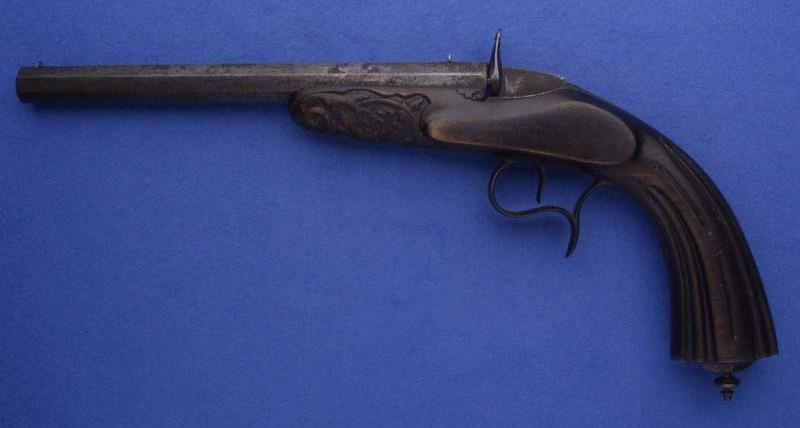 Gilles Mariette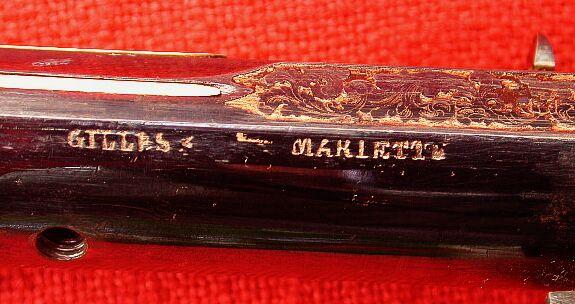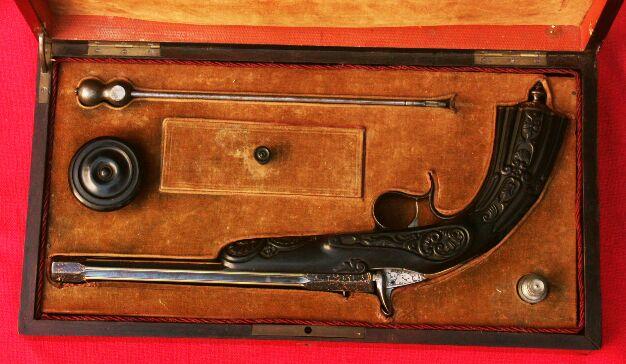 In appendix photographs of a pistol Flobert of living room. The barrel is marked Mariette I, and also a punch of a lion holding a shelf. One can read on this shelf inscription INV. BTE DOYE. It is almost not readable but it is clear under the binocular one. It acts of a mark that Stockel indicates on page 1468 like unknown. DOYE was the inventor according to this same Stockel of the System Prelat & Doye.
Richard C.