Some of the most beautiful work of this craftsman, and many others, are in this book "Liège Gunmakers through their Work. 1800 - 1950".
For more detail see: LIEGE GUNMAKERS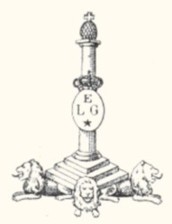 Massin
Gilles MASSIN commercial of weapons in LIEGE Rue Pont d'Ile about 1736 and deceased January 14 1740 of contagious disease.
(To read on this subject excel it article of Claude. GAIER and B LHOIST-COLMAN in the n° 23 of the bulletin of the Friends of the Museum of Weapons of LIEGE gone back to March 1979.)
GG
Massin
Queen Ann