Some of the most beautiful work of this craftsman, and many others, are in this book "Liège Gunmakers through their Work. 1800 - 1950".
For more detail see: LIEGE GUNMAKERS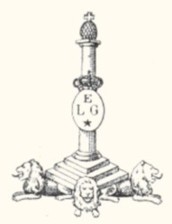 Petitjean
Caliber 14mm
Many thanks to "Comptoir Français de l'arquebuserie" and Serge C. for the pictures.
Photos Alantrigger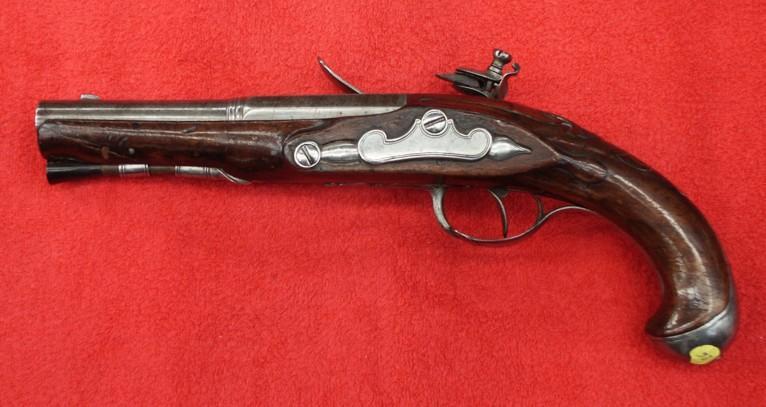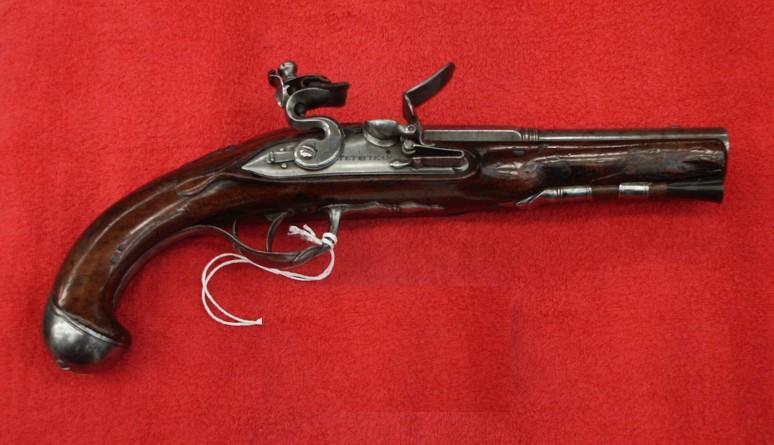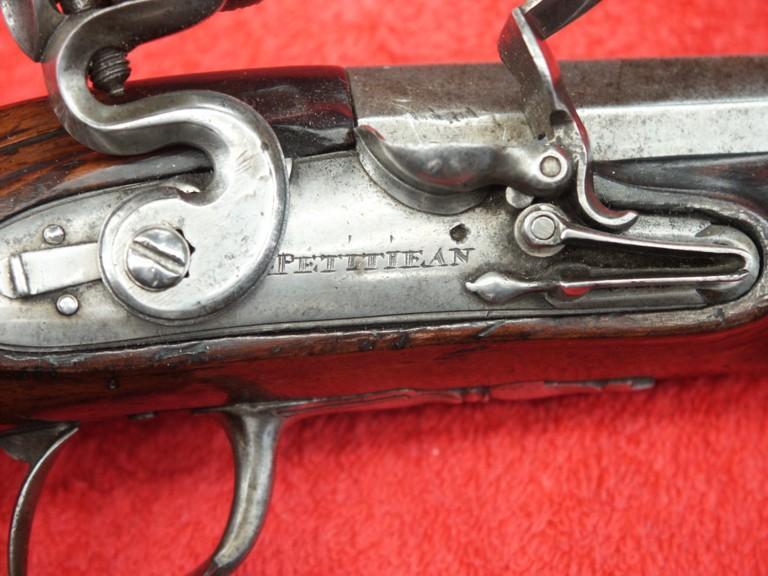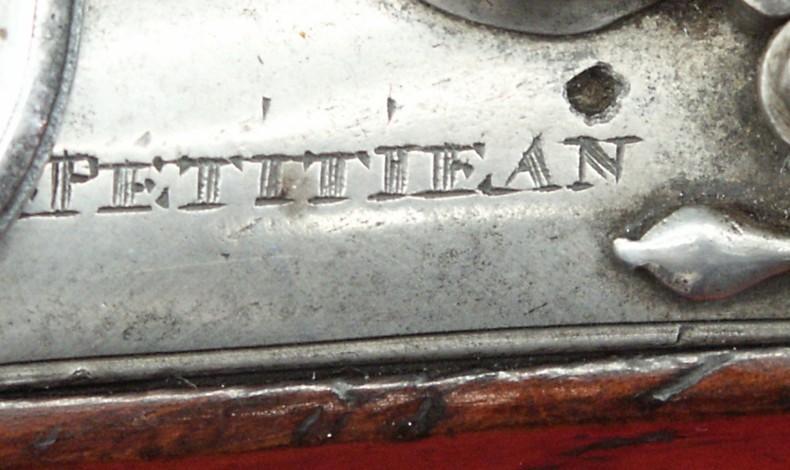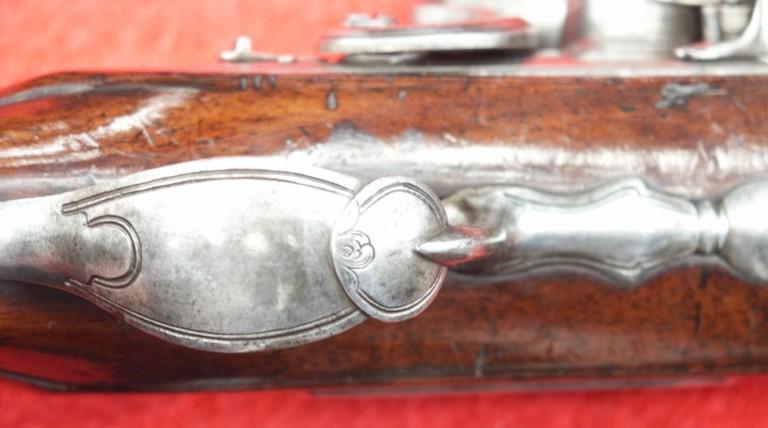 Petitjean H.
PETIT JEAN Henri LIEGE 1770 to 1790
Percussion pistol "à cheminées couvertes."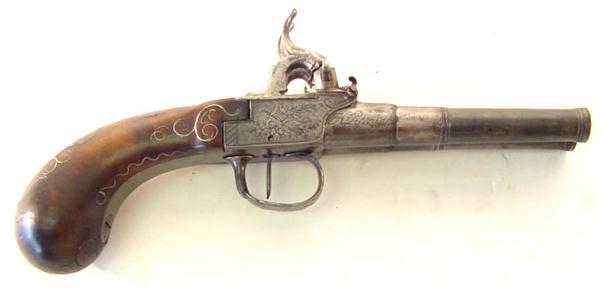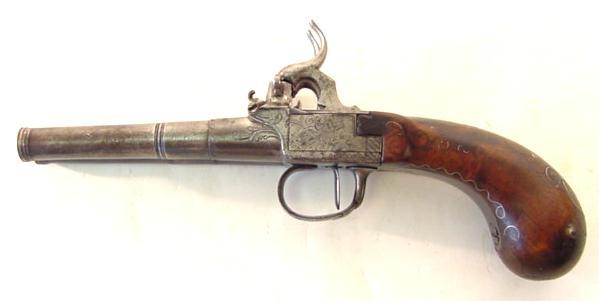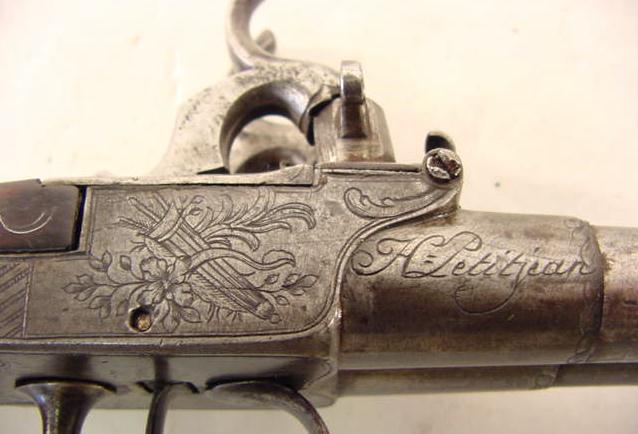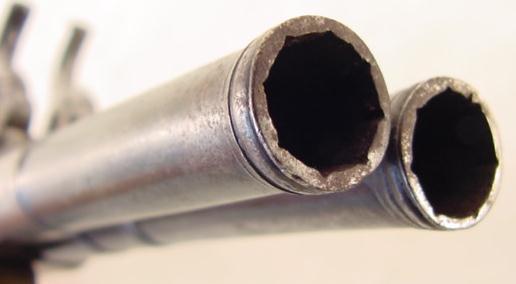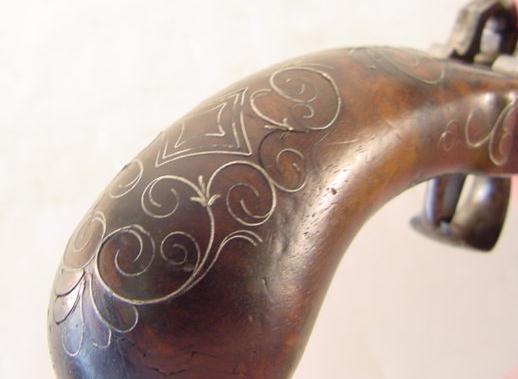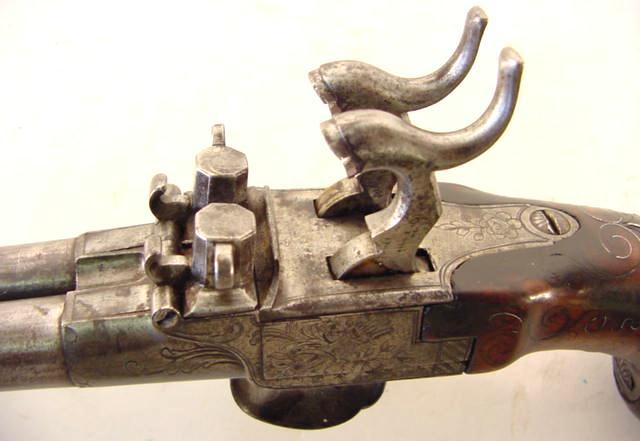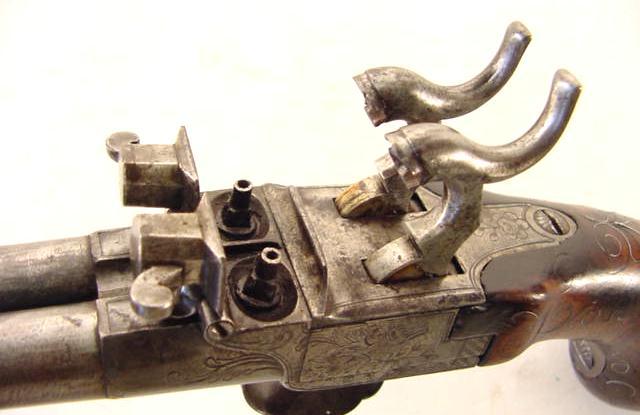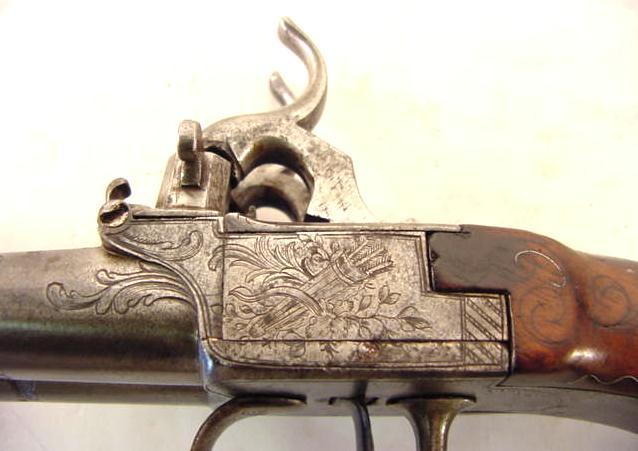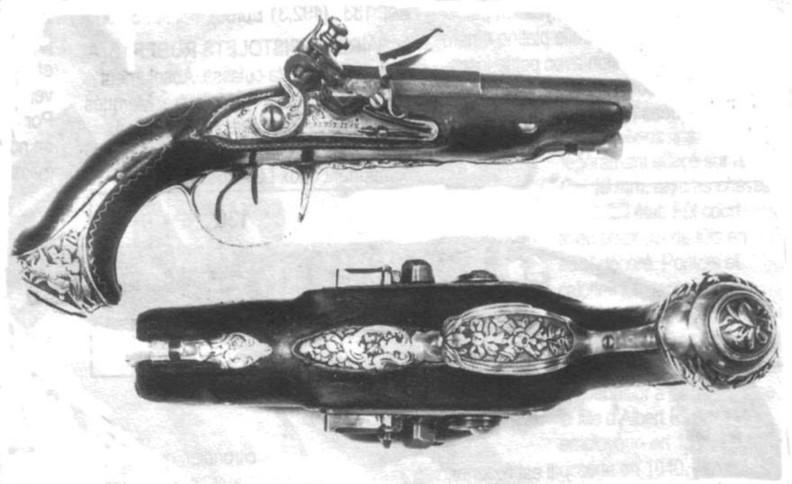 Pair of flintlock guns, two barrel in table with remainder of gray Damas decoration, drawer assembly, remainders of gold incrustation. Engrave and mark "Henri PETIT-JEAN, arms manufacturer in LIEGE of 1770 to 1790.
The aforementioned provides revolted the inhabitants of Liège in 1789.
The trimmings are out of silver with decoration of trophies of weapons in engraved relief. Pommels with side ears, burr walnut grip veined with silver nets.
GG