Some of the most beautiful work of this craftsman, and many others, are in this book "Liège Gunmakers through their Work. 1800 - 1950".
For more detail see: LIEGE GUNMAKERS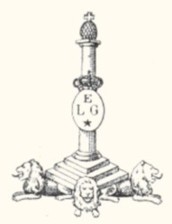 Pieper Bayard 1924
Bayard pistol model 1924
Anciens Établissements Pieper, Herstal
Calibre 32 ACP.
This pistol is very close to the FN 1910 and was manufactured as well in 32 ACP as in 380 ACP.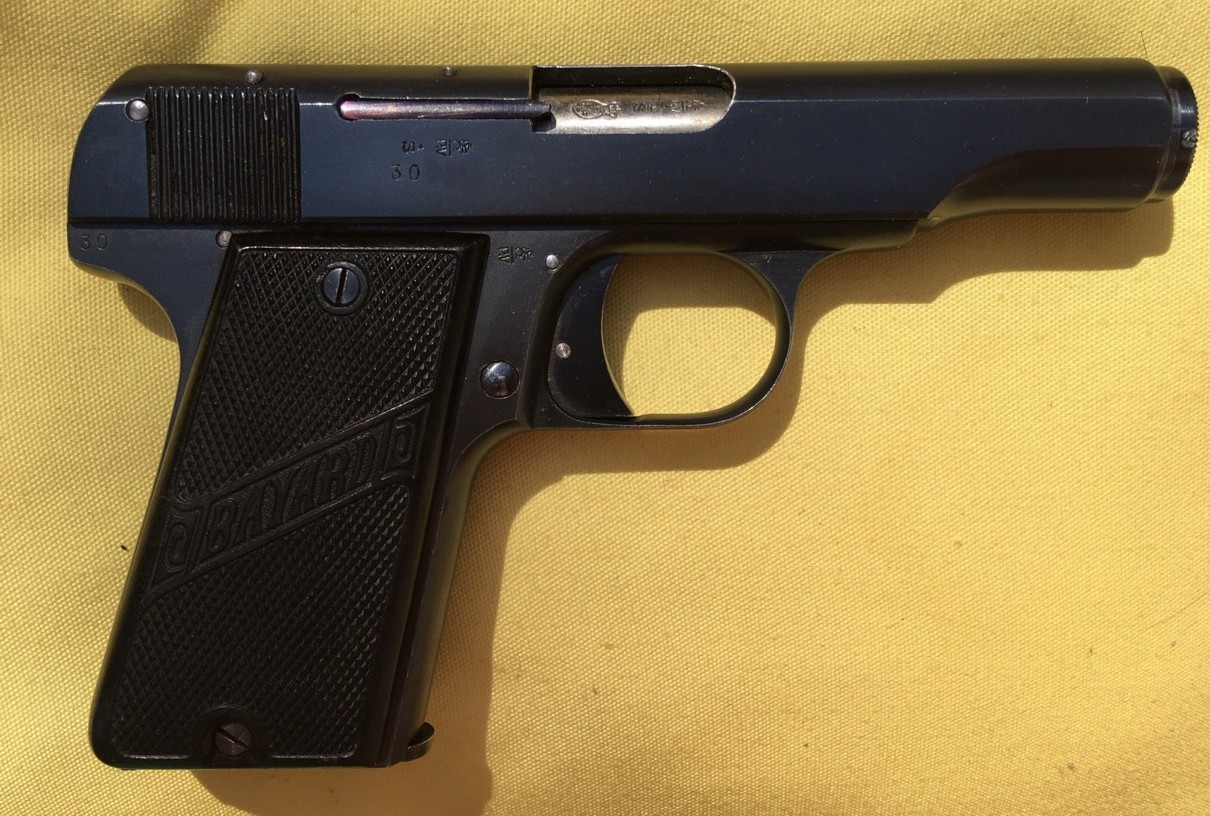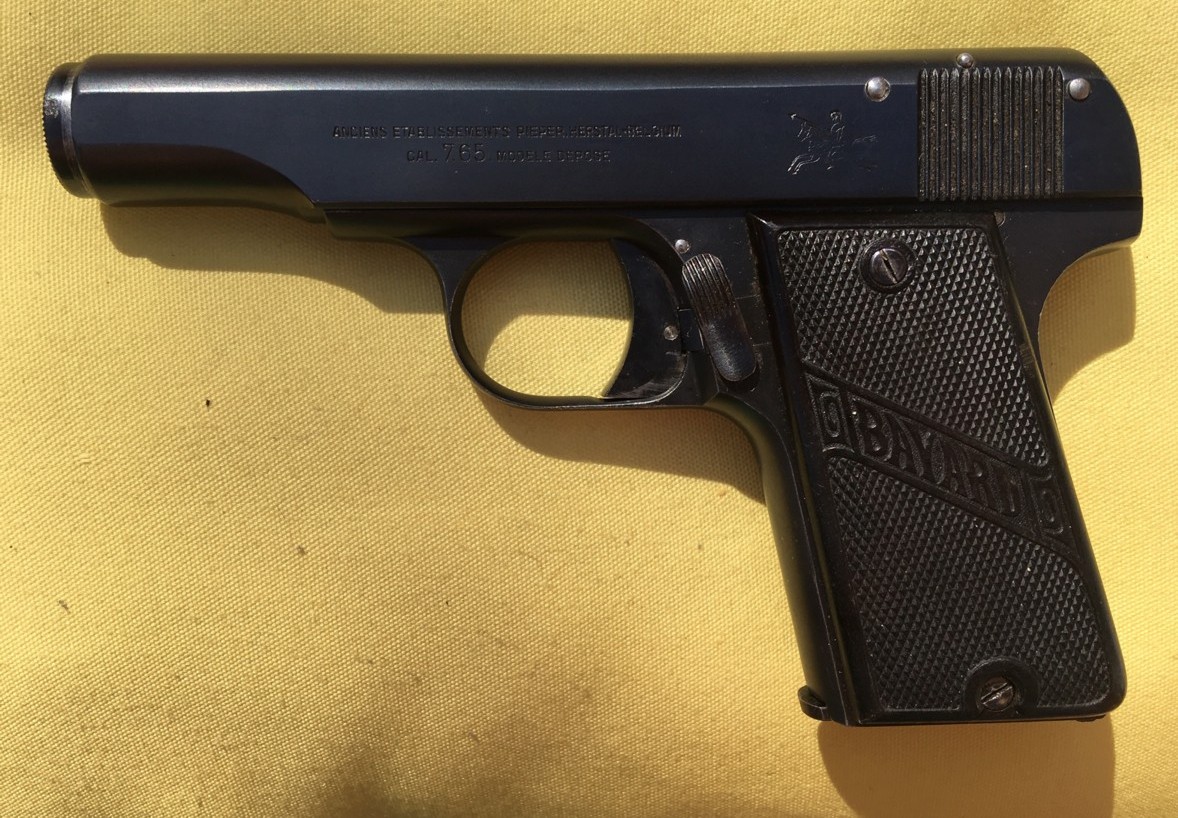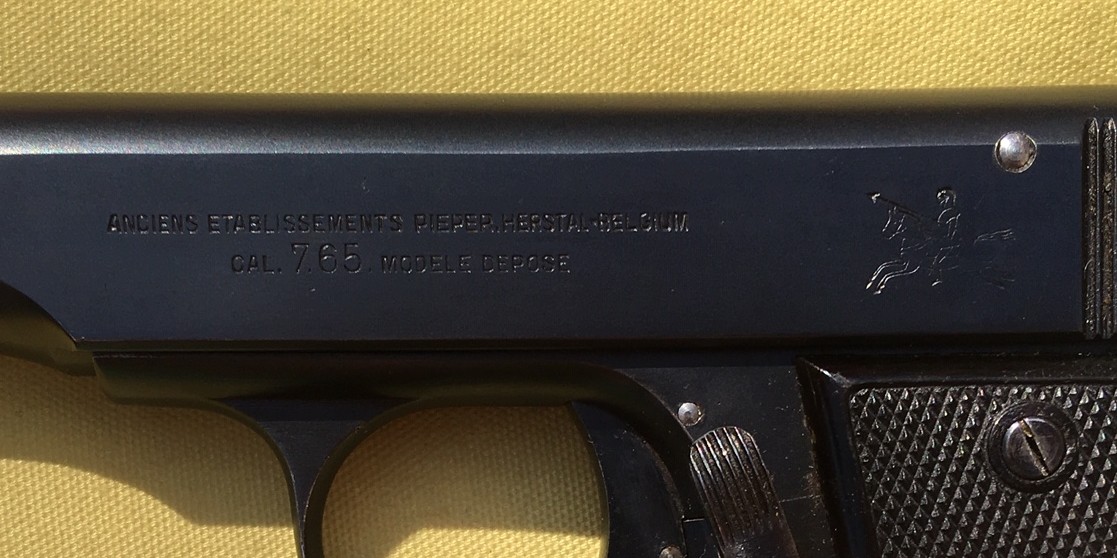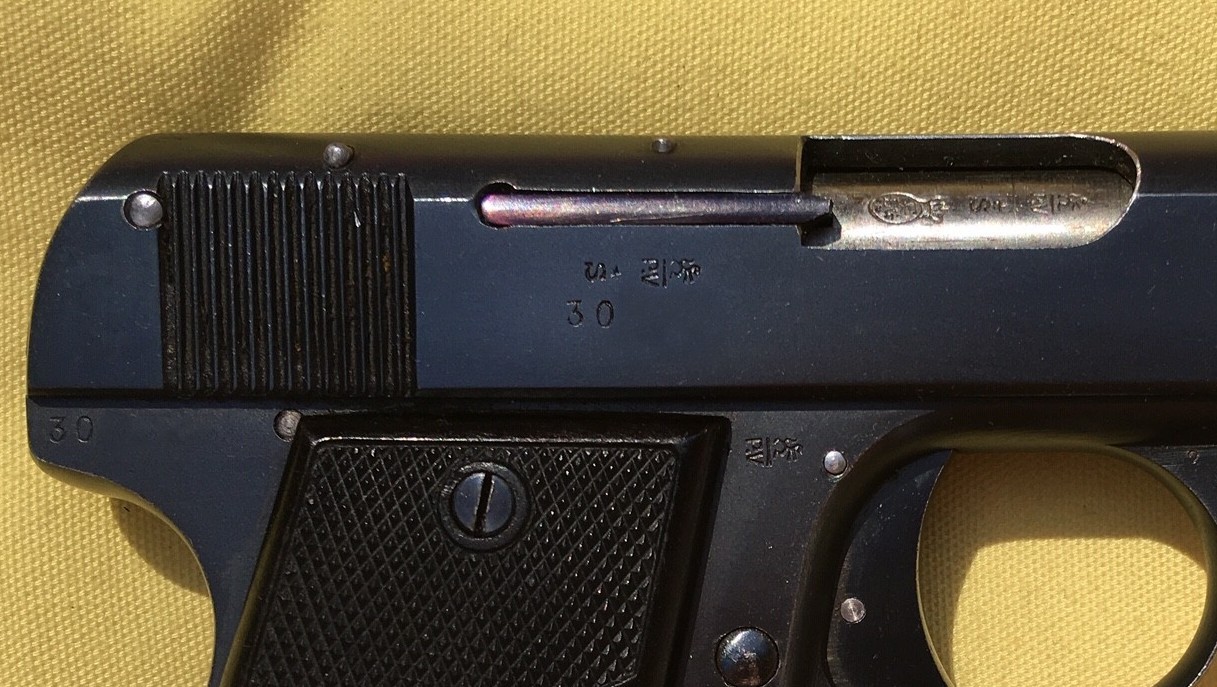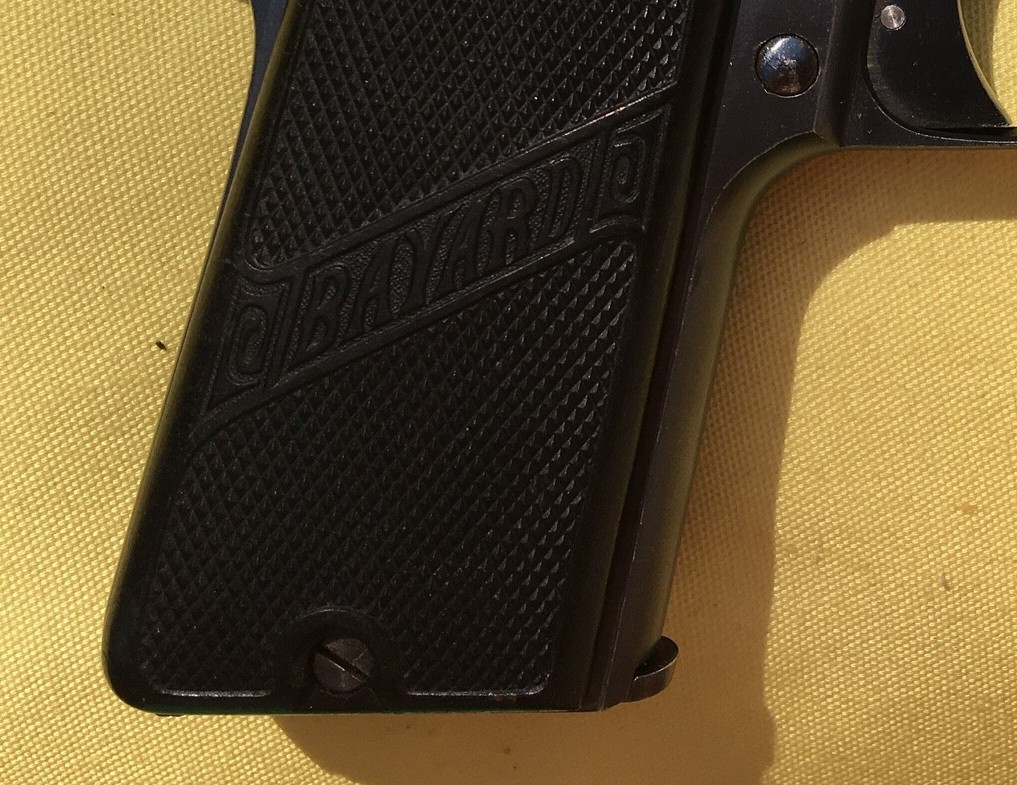 Pieper Bayard 1923
Cal. 7.65mm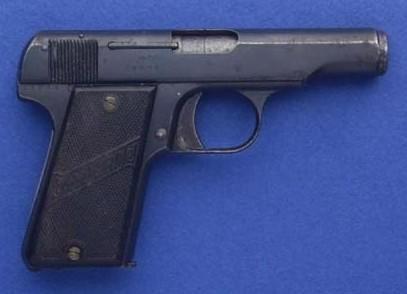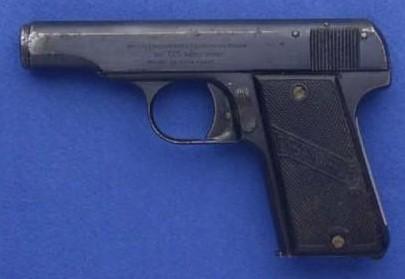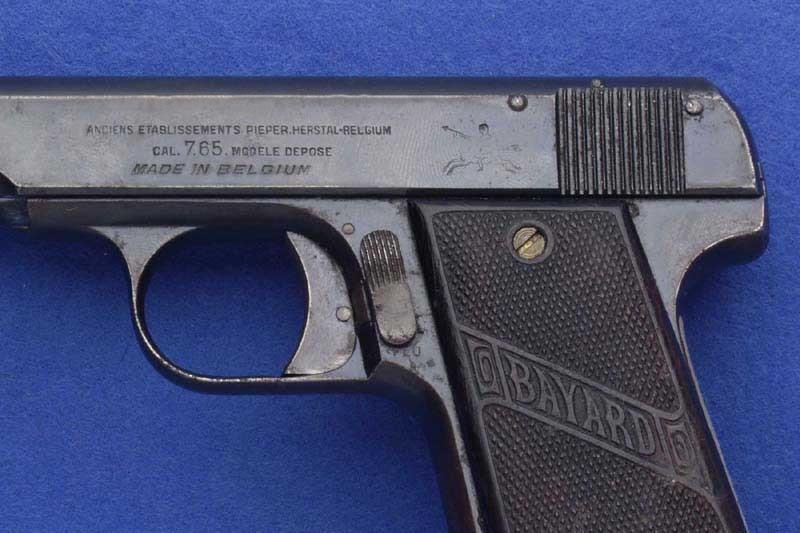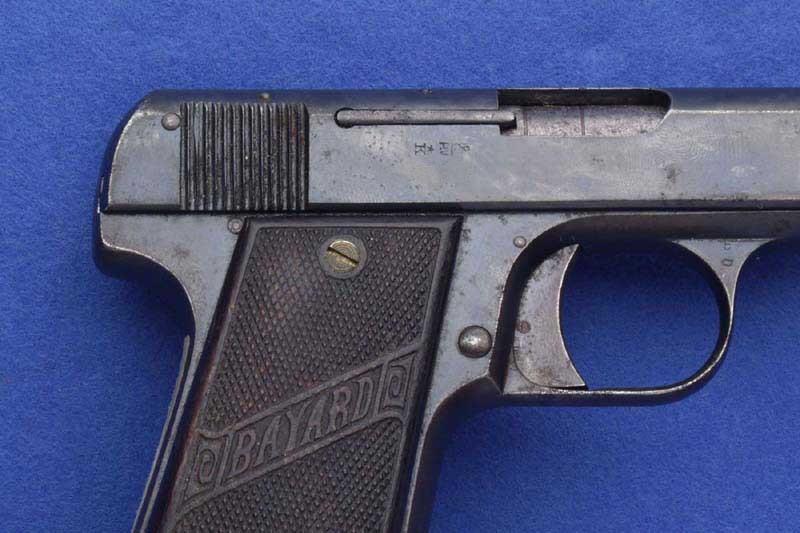 Anciens Ets Pieper
Cal 6.35mm
This gun 6,35 "Old Pieper Establishments" is the "New Model", manufactured after 1945, and which is a clone of the Delu gun of before 1940.
(It is probable that stocks of Delu parts were used, supplemented by manufacture AEP).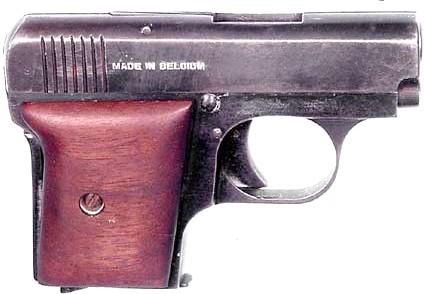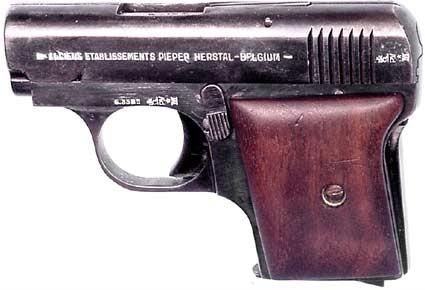 Pieper Bayard 1910
cal 7.65mm
Bayard M. 1910 pistol.
Imperial German military acceptance stamp is located on the right side of the slide and frame, "Prussian Eagle, Crown over Gothic D".
Early 20th Century blowback pistol manufactured by Anciens Etablissements Pieper, Herstal Belgium, as indicated by markings on the left side of the frame.
The design follows the basic lines of Bernard Clarus patents.
Production lasted from 1910 to late 1930-s. The left side of the slide displays following markings, "Cal. 7.65 Modele Depose". The left side of the frame displays a mounted knight and a word "Bayard".
Five shot magazine.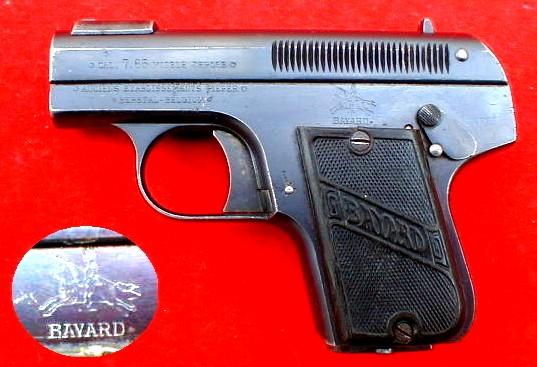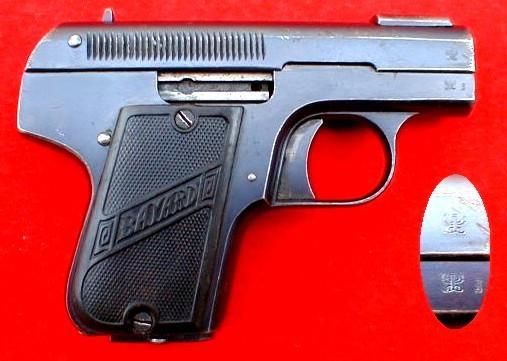 Pieper Bayard 1908
cal 9mm
Civil manufacture of before or post-war period 14-18: it carries the punches of the proofhouse of Liege.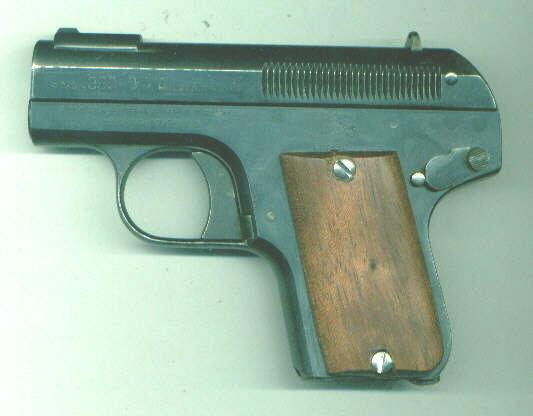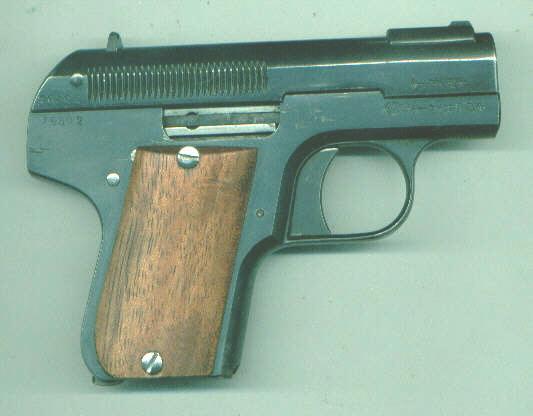 Shown by way of illustration (nothing to see with Nicolas Pieper!)
There are indeed various models in various gauges manufactured by Old Ets. Pieper after 1907. That illustrated is a French manufacture.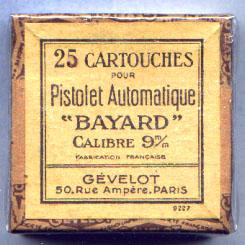 Pieper Bayard 1908
cal 7.65mm
Manufacture under the German occupation 14-18: it carries the German punches.