Some of the most beautiful work of this craftsman, and many others, are in this book "Liège Gunmakers through their Work. 1800 - 1950".
For more detail see: LIEGE GUNMAKERS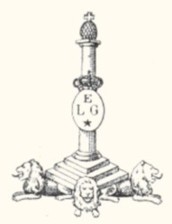 A. PRION
1730-1750
Dear Alan,
So far I found:
1 pistol in Brussels museum.
1 pistol for sale in the U.S.A.
1 pistol in Copenhagen Staten's forsvarshistorisk museum.
6 arm with hunting of luxury in Berlin Deutsches historisches Museum catalogue under the numbers: ak203776-ak203775-ak203766-ak203766-ak203737-ak203736
2 pistols in my possession: see pictures.
The Danish National Museum of Military History has found this information about the pistol in its archives. Unfortunately they don't have the time to translate the whole thing.
Kind regards
René (Antwerpen Belgium)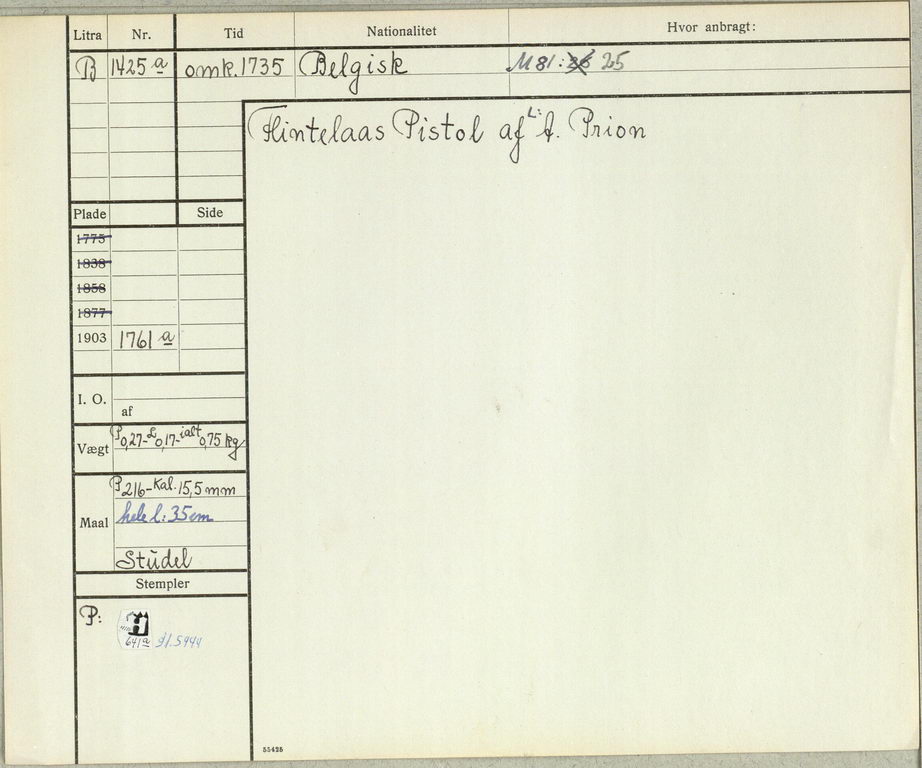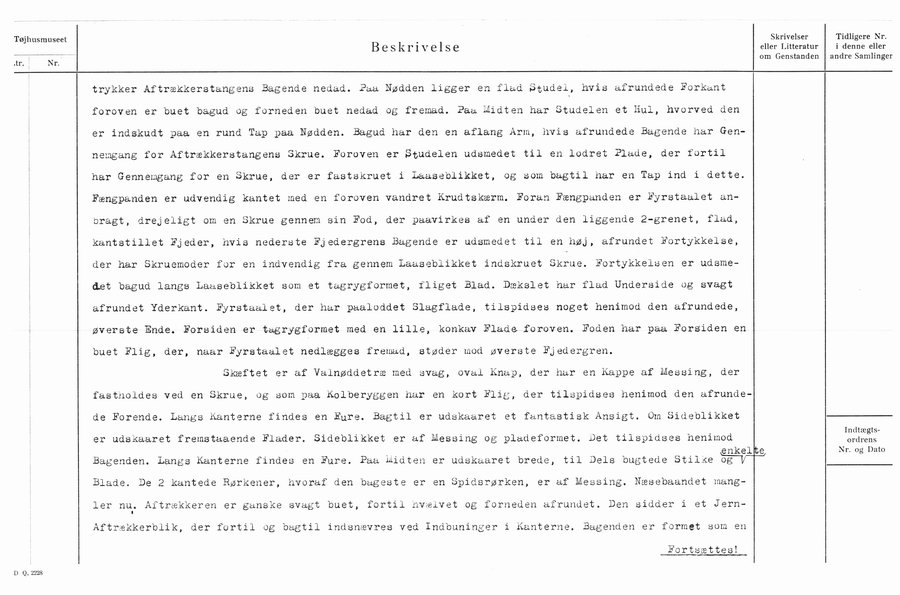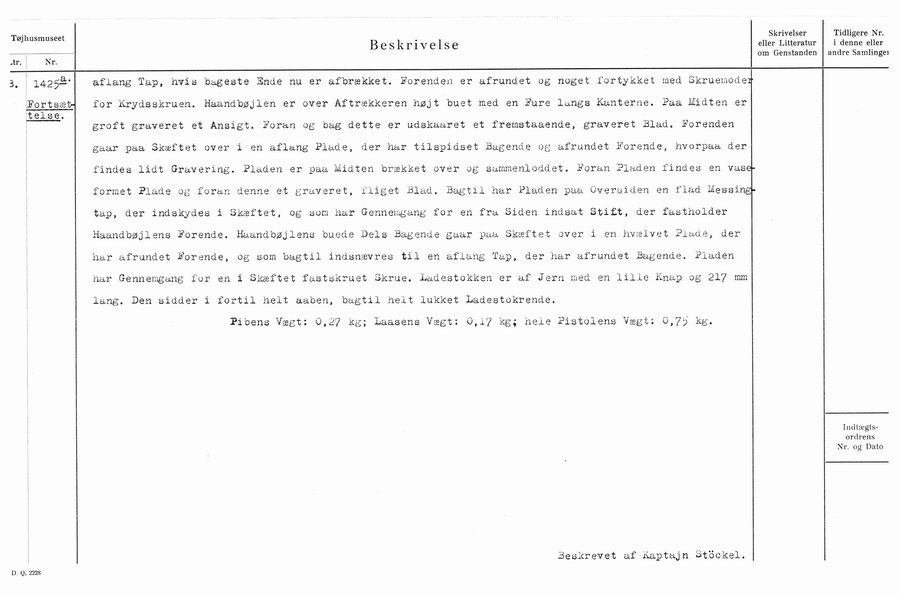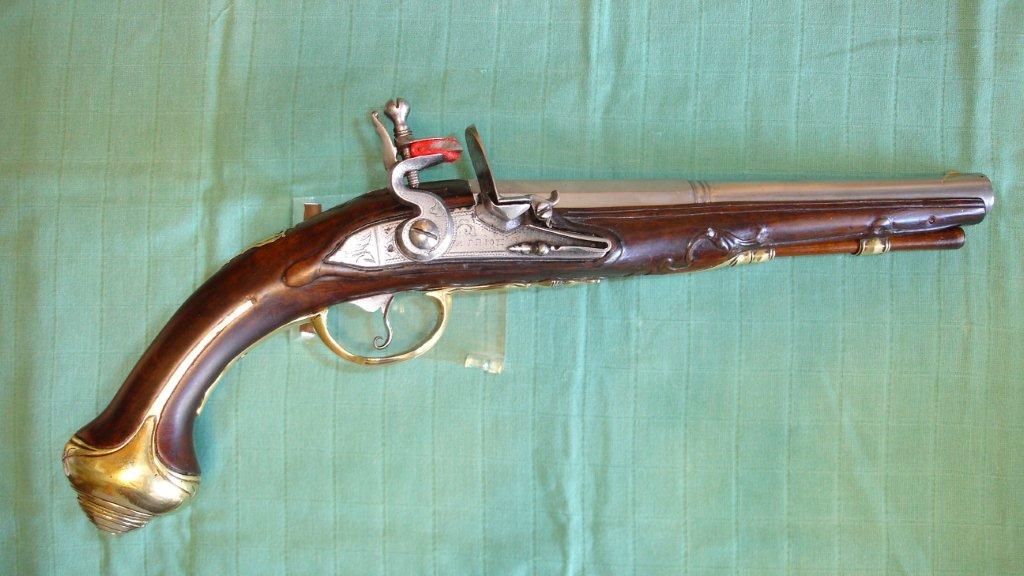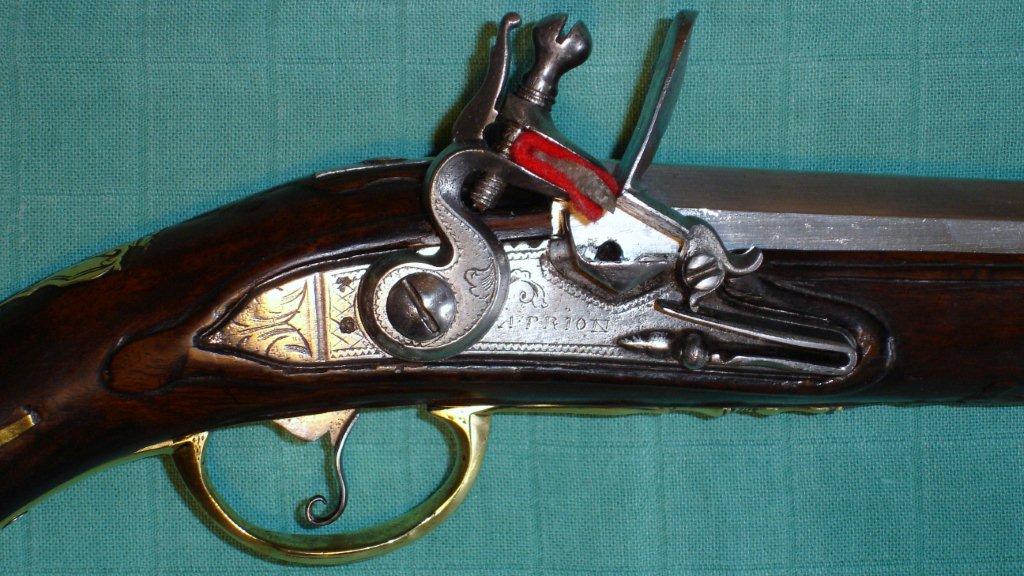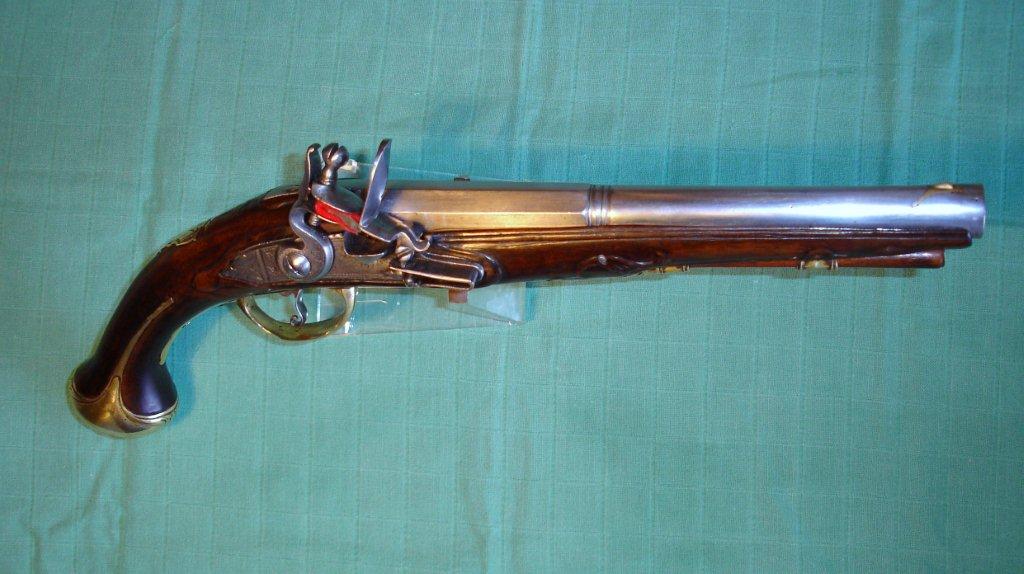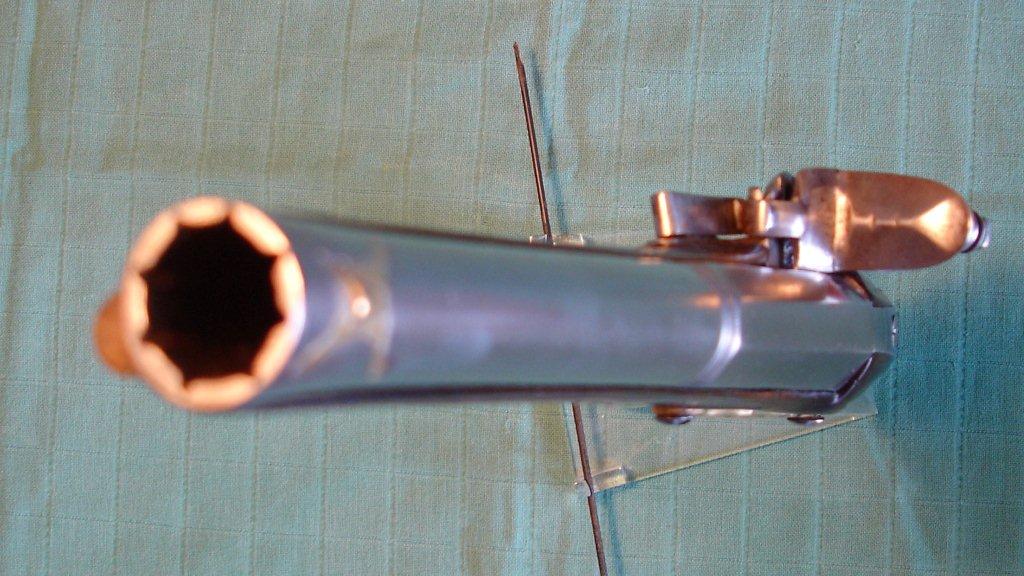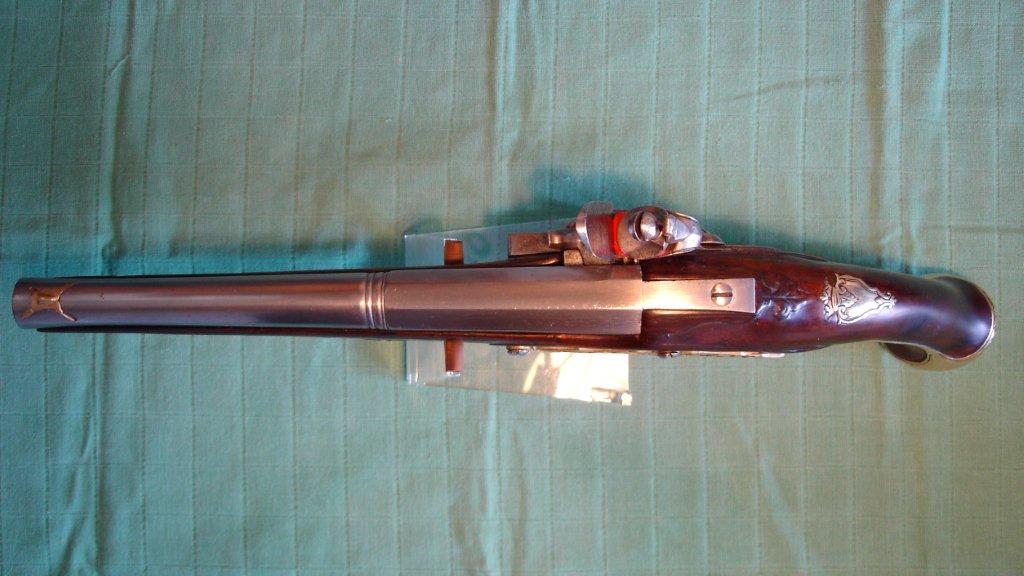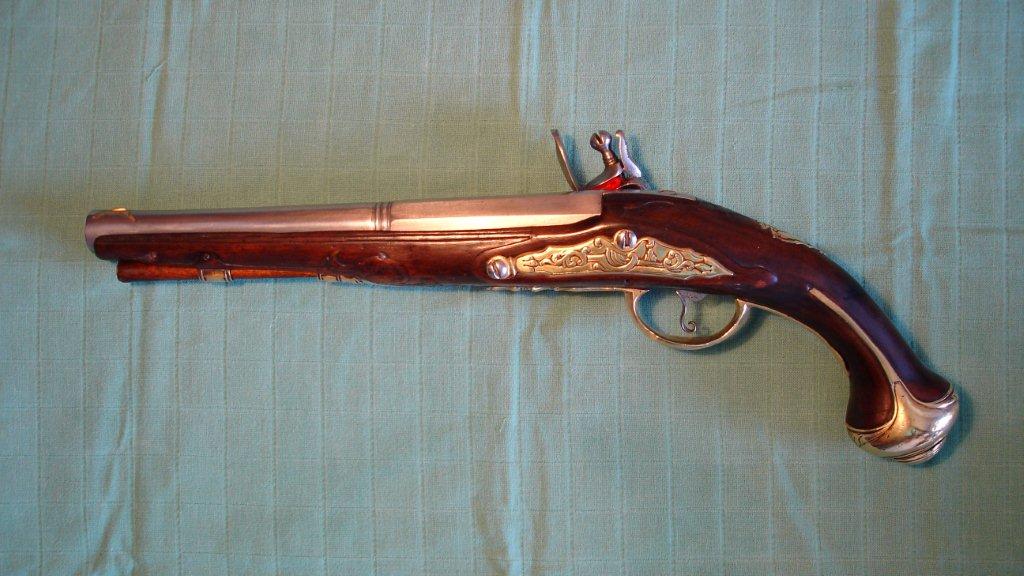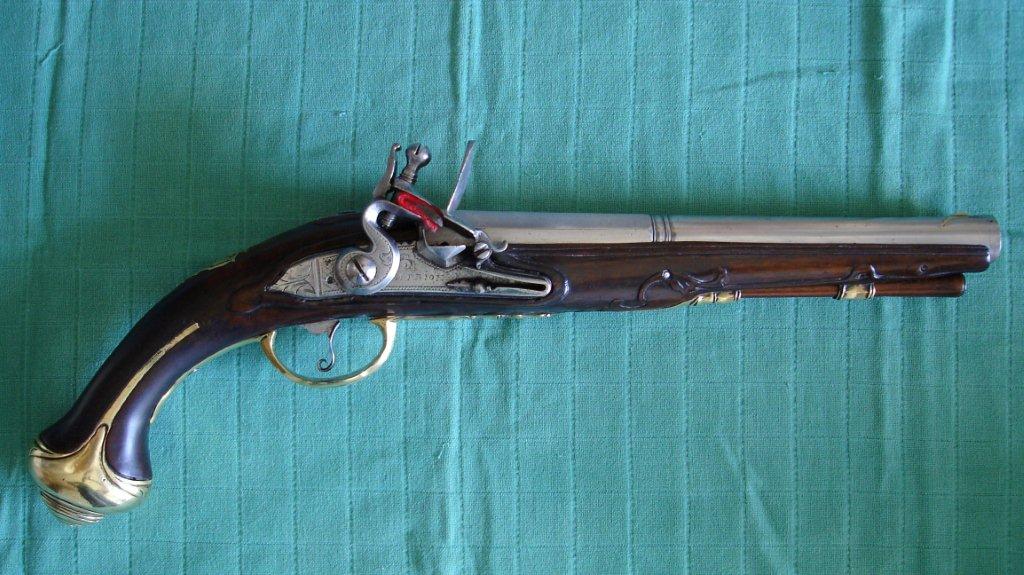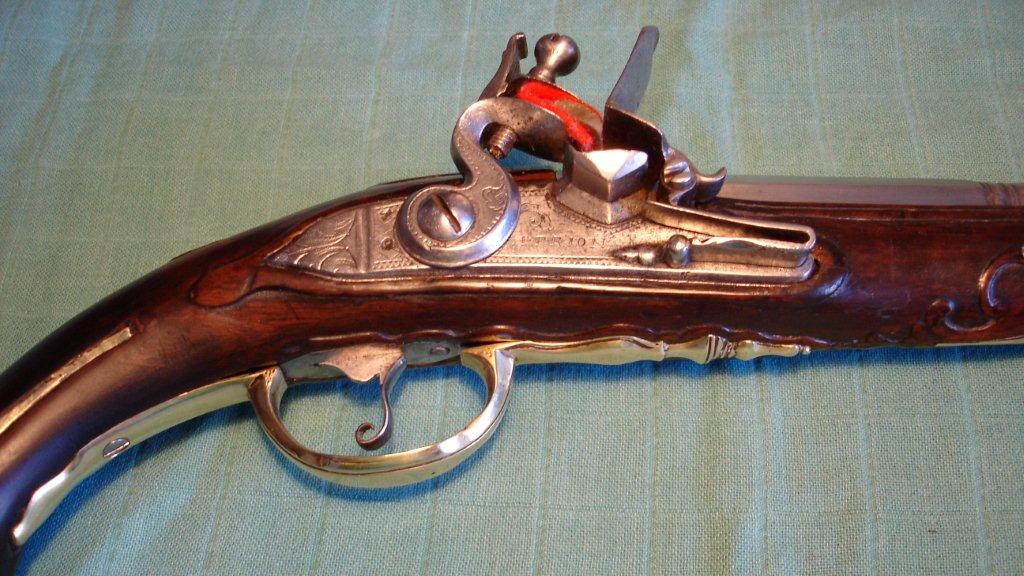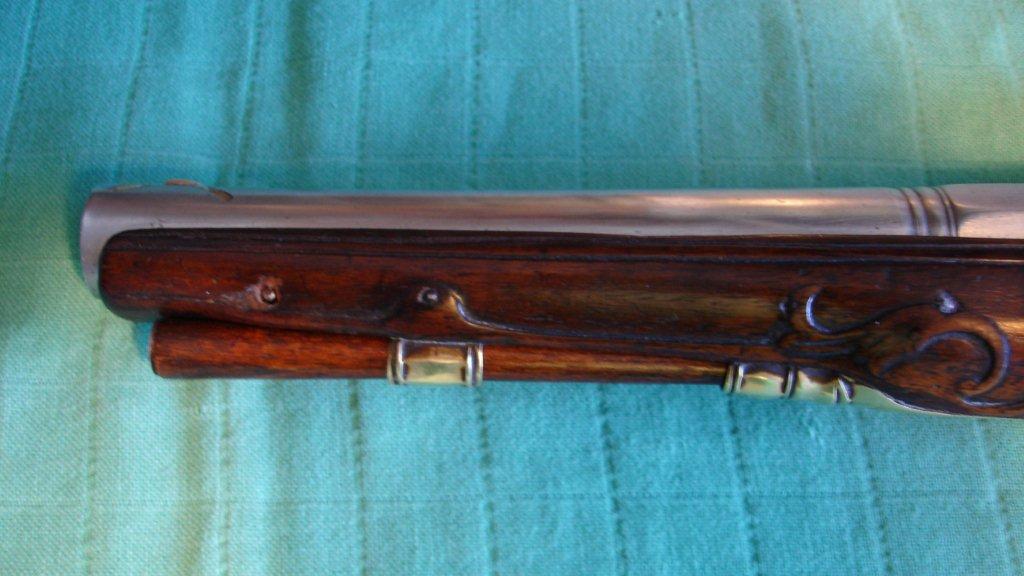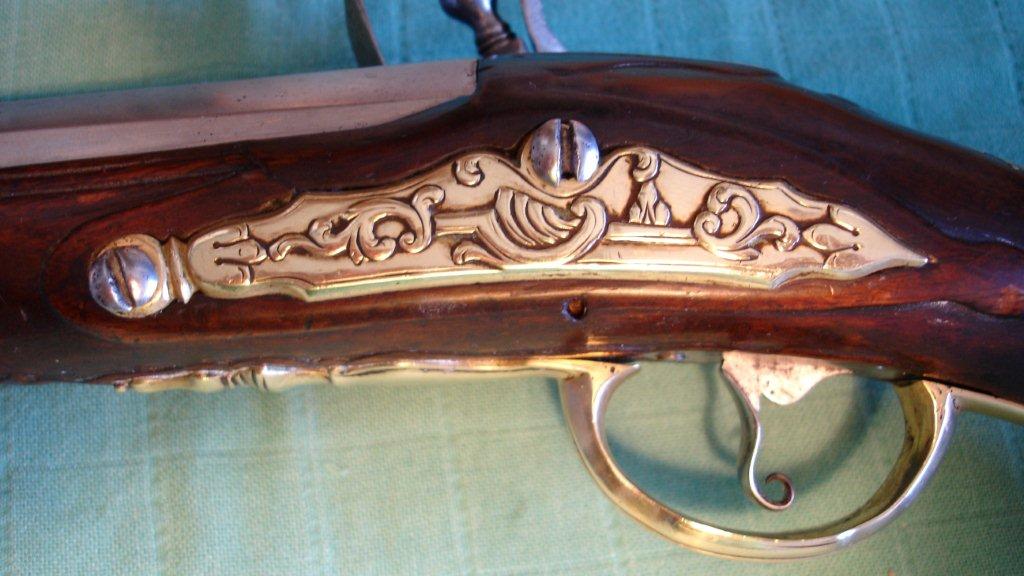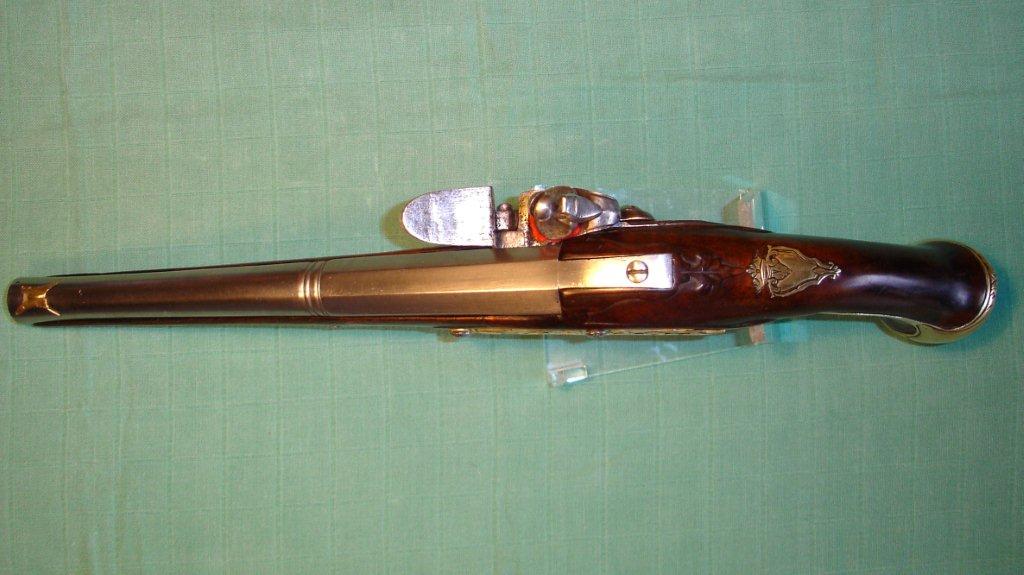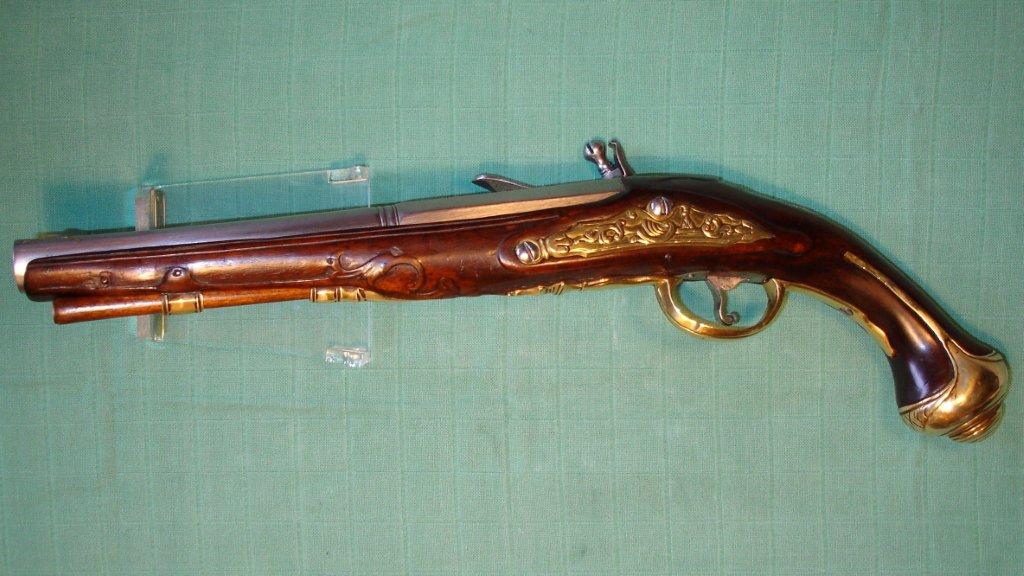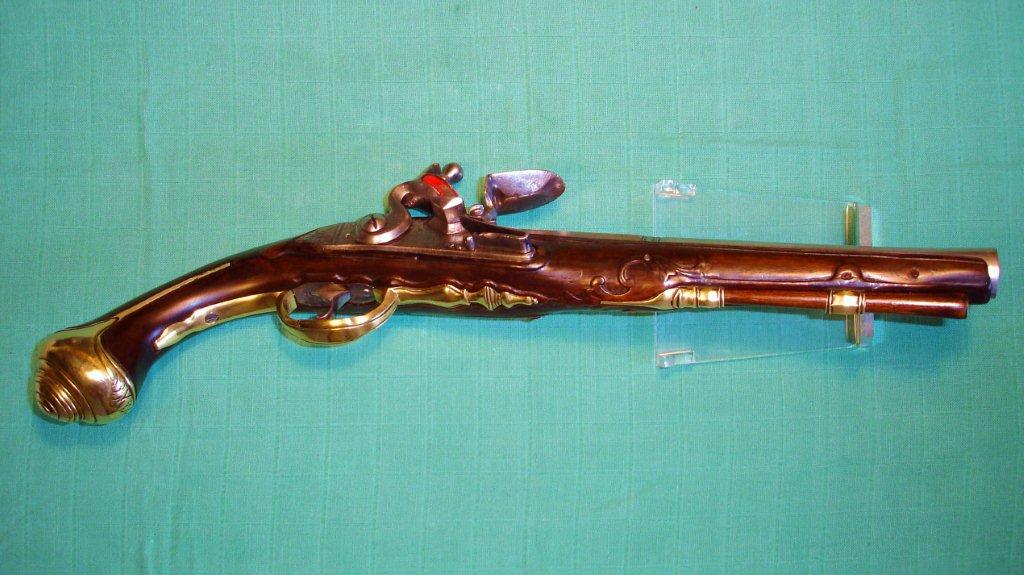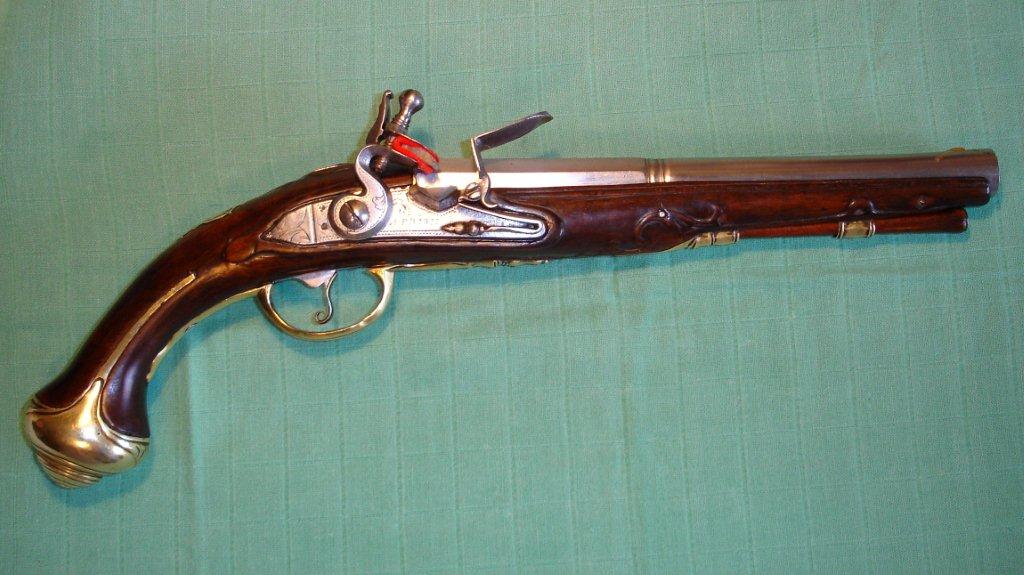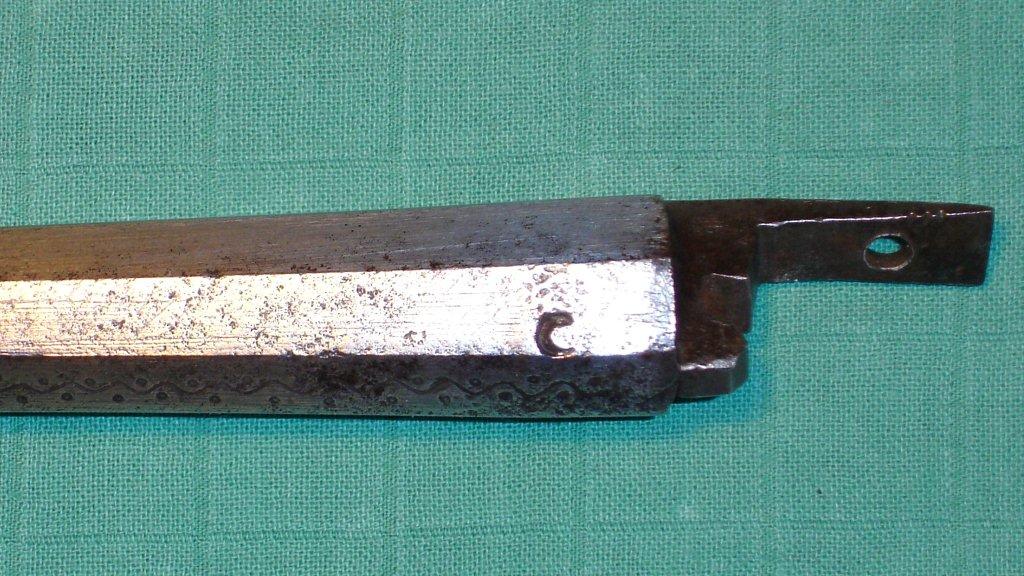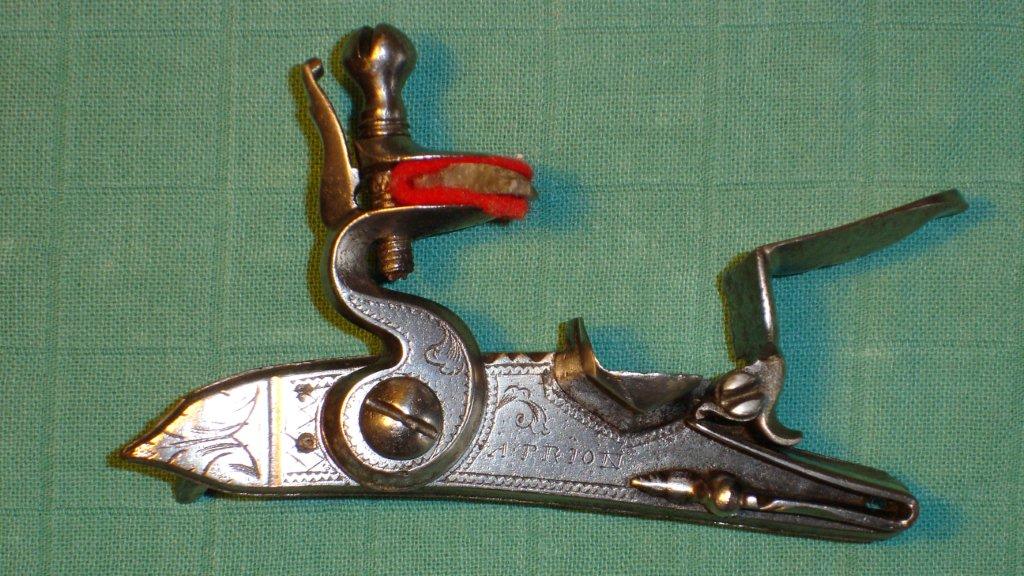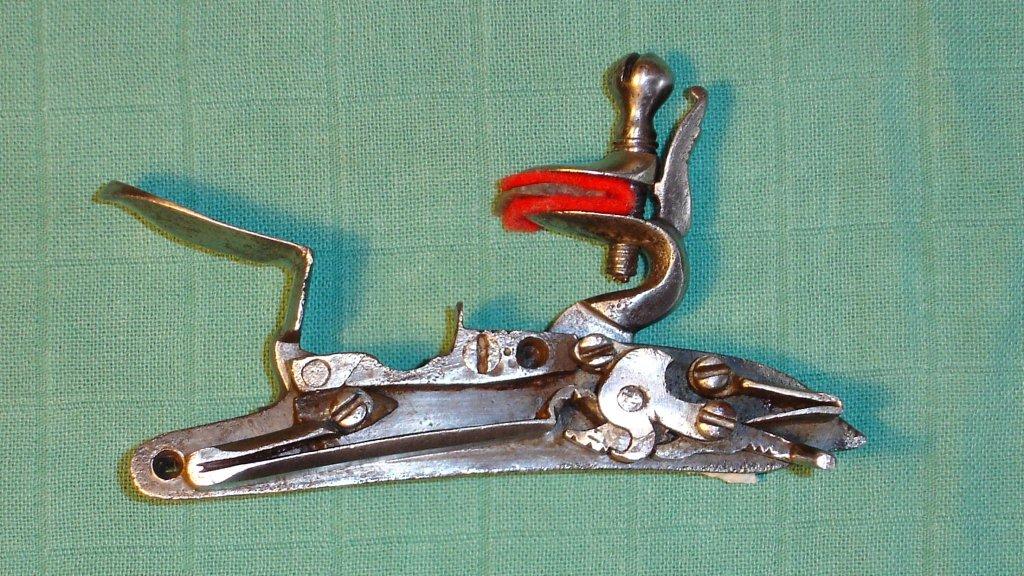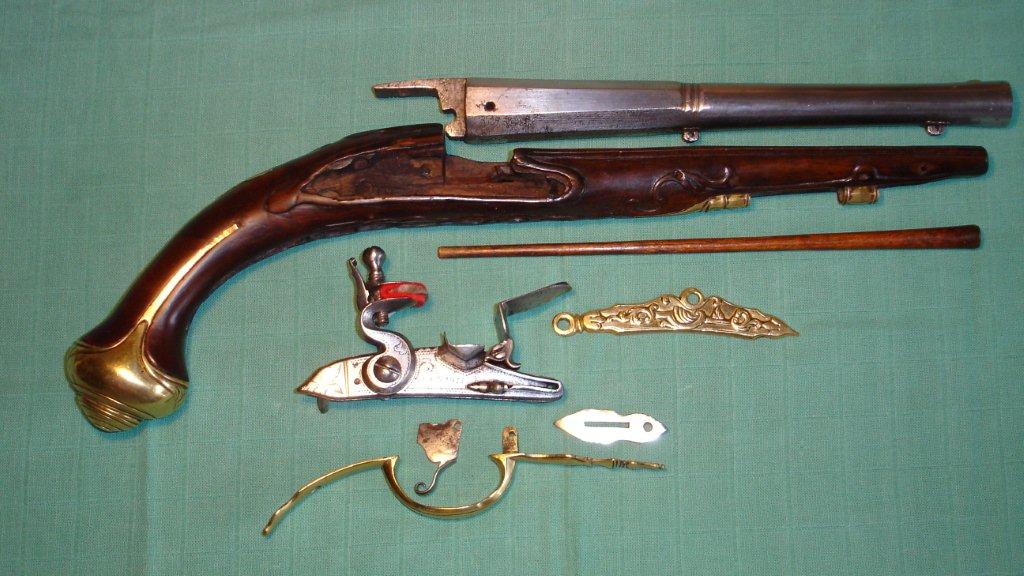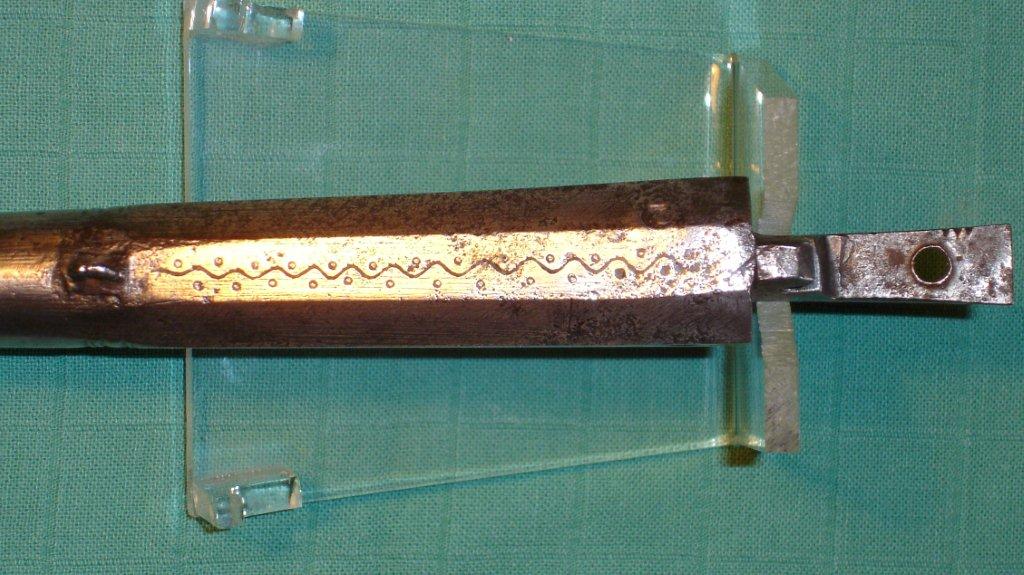 A. PRION
A nice Belgium 18th century flintlockpistol signed A.Prion (Liege), length 50 cm.
Many thanks to "BOLKANTIQUES" for the pictures.