Some of the most beautiful work of this craftsman, and many others, are in this book "Liège Gunmakers through their Work. 1800 - 1950".
For more detail see: LIEGE GUNMAKERS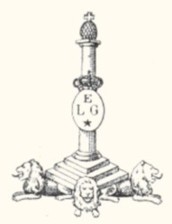 Théodore Räher
It is about a copy of Liège of revolver NAGANT model 1895.
This weapon takes as a starting point the line and with the calibre of the Russian revolver but is not equipped with the system avoiding the loss of gases.
Its barrel is not advancing.
The cylinder is with 9 rooms instead of 7 although the gauge is 7,62 Nagant.
The barrel is ringed with the mouth whereas that of the 1895 is round from beginning to end.
The weapon does not carry any Nagant marking nor even of another manufacturer.
This weapon carries the punches of the proofhouse of Liège, namely:
ELG on star in an oval under crown: acceptance post 1893.
Y under star: countermark of the controller post 1877.
PV surmounted of a stylized lion: test with the powder without smoke, of use of 1898 to 1968.
7,62 N: gauge 7,62 Nagant. This marking does not belong to the proofhouse.
Manufacturer: Firm TRL, is Theodore RÄHER manufacturer of weapons of Liege about 1909, would have manufactured such models.
GG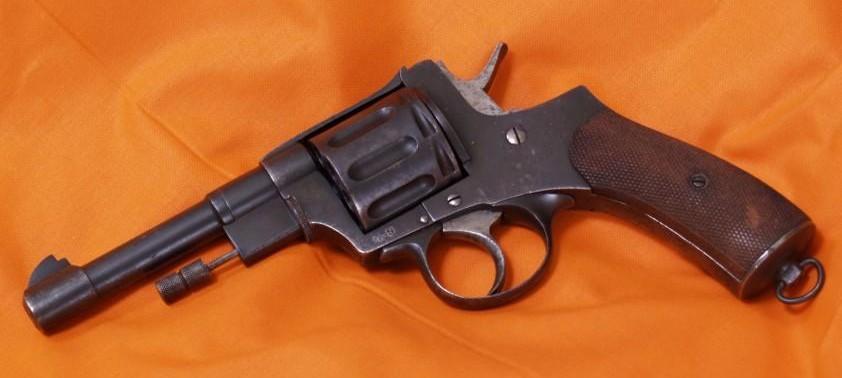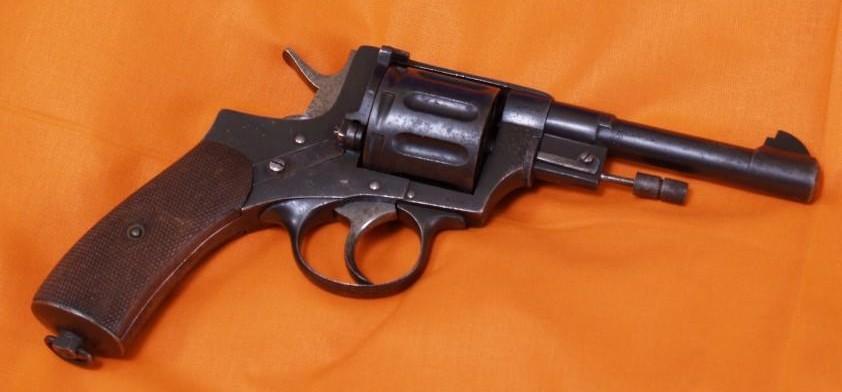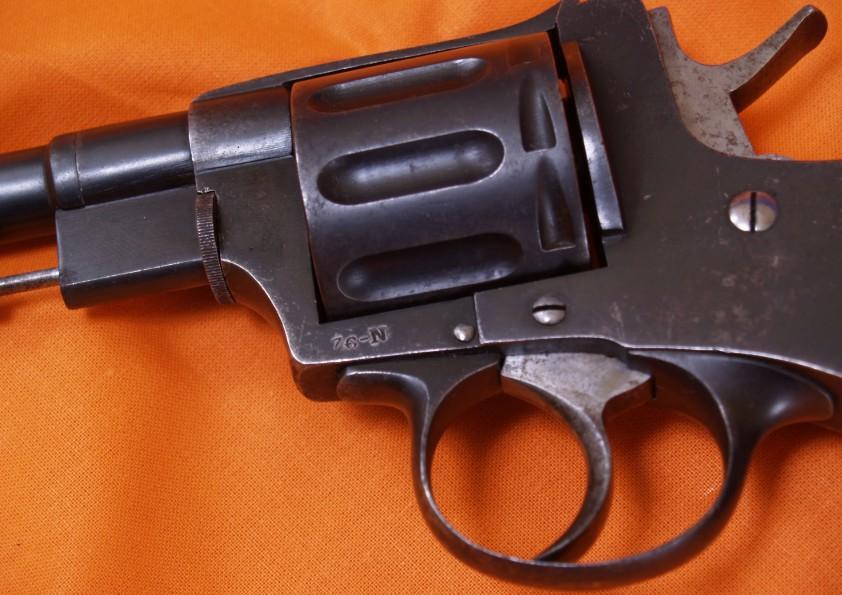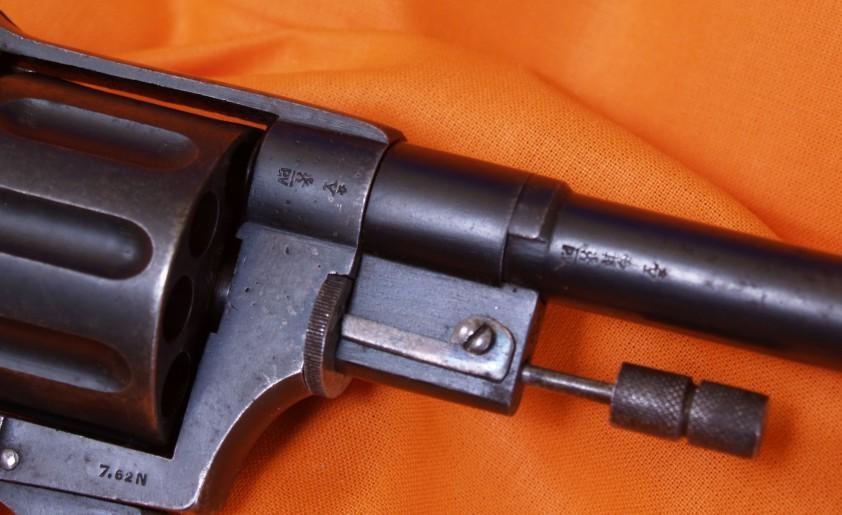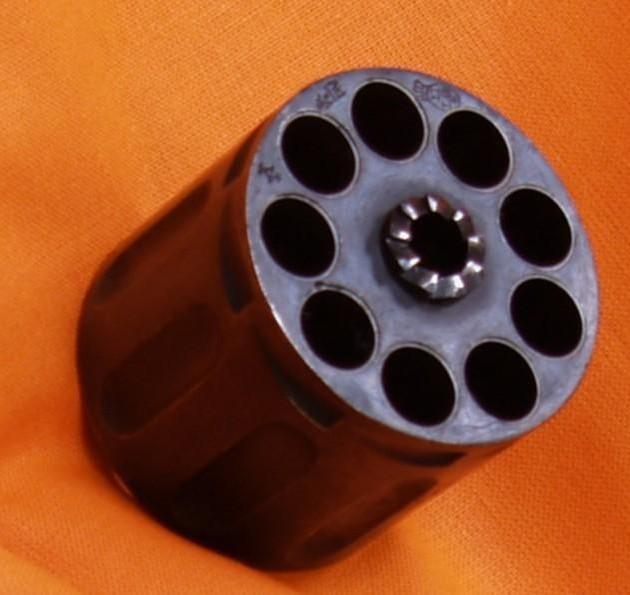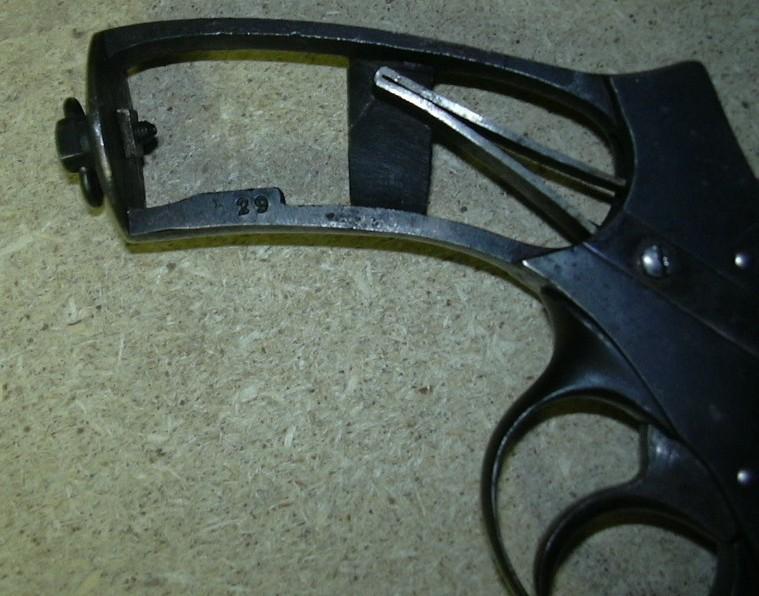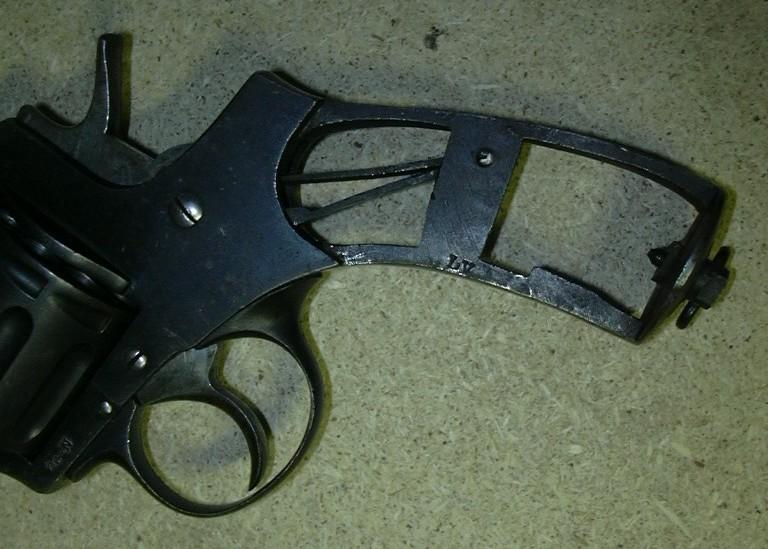 Raker Théodore
Formidable, an arms manufacturer unknown of Liège and identification of its mark in only once.
It is about a revolver of the type R.I.C. Constabulary.
The barrel is octagonal with front sight in half-moon.
Is the barrel grooved (6 shots? – calibre been unaware of) and the loading is practiced by a side door dropping thanks to the action of an internal spring.
The metal rod swivels on an axis and takes part in unloading, one by one, of the casings.
The body of the hammer was rectified with the milling machine what explains the concentric circles on this coin, a stopper fixed on a drilling machine at hand had passed on the coin to decorate.
The stick consists of 2 plates out of wooden (probably of the walnut tree) finely squared.
The console is mark of a head of lion and letters T.R.L which correspond to Theodore RAKER in LIEGE.
He was registered with the registers of the manufacturers of weapons of Liege of 1909 to 1911.
The weapon carries the lawful punches of the proofhouse of Liège, namely:
L spangled: countermark of the controller post 1877.
R crowned: rifled bore, of use of 1894 to 1968.
Punch Spangled ELG in a crowned oval is not visible on the photographs but must be on the back face of the cylinder! It is about final acceptance post 1893.
GG