Some of the most beautiful work of this craftsman, and many others, are in this book "Liège Gunmakers through their Work. 1800 - 1950".
For more detail see: LIEGE GUNMAKERS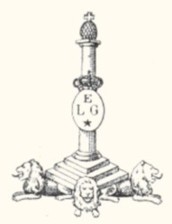 Renkin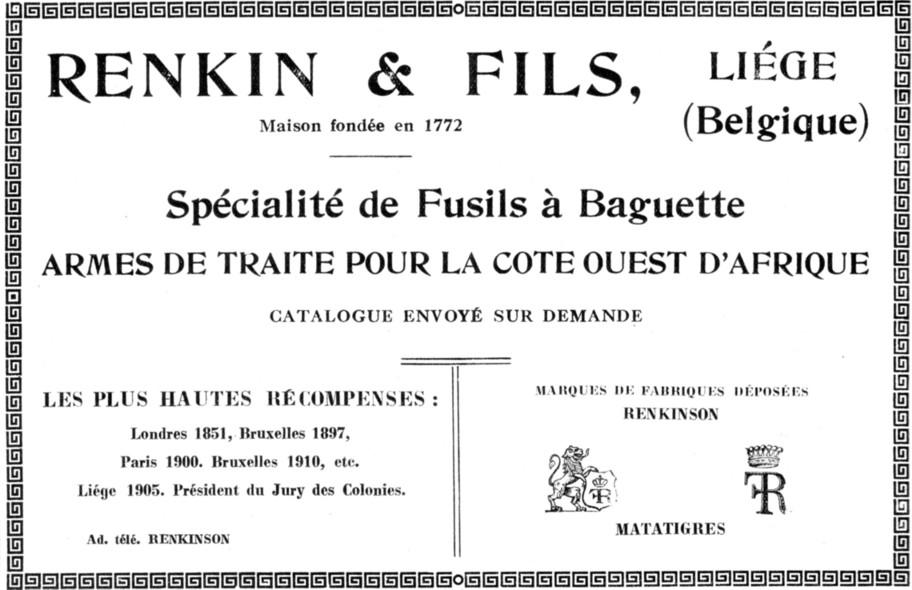 Renkin & Son (perhaps)
Not very current copy of Liège derringer of FRANCK WESSON more or less!
This weapon is of caliber 7 mm pinfire and its two superimposed barrels turn goshawks of an axis.
The trigger is with Mexican and the stick out of ebony or false ebony.
A metal rod is aimed in the carcass under the grips to the manner of certain pepperbox of the type DEPREZ.
An ivory insert of the most beautiful effect is placed at the junction frame-stick.
The frame is slightly engraved.
The weapon carries a punch of tests of Liège (Y crowned) which is the countermark of a controller (between 1853 and 1877)
It misses the punch of acceptance (spangled ELG in an oval (1846/1893)
The lion drawn up on its posterior legs is unfortunately unknown for me. It strongly resembles a mark of RENKIN and Son (see appendix).
Perhaps does figure 1 state that it is about the weapon n° 1 of a pair probably placed in a box?
GG