Some of the most beautiful work of this craftsman, and many others, are in this book "Liège Gunmakers through their Work. 1800 - 1950".
For more detail see: LIEGE GUNMAKERS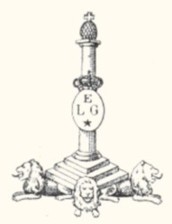 Charles Robert
(Liège 1876/78)
Patentee for improvements with rifle loading by the breech with Gillon Noël and of a system of loading rifle by the breech by copper cartridge, also with Gillon Noël.
Its business is taken again by R.Chouvel in 1878. (Heer)
Many thanks to the "ROYAL ARMY MUSEUM" Bruxelles for the pictures.
(N° identification : F226/202)
Photos Littlegun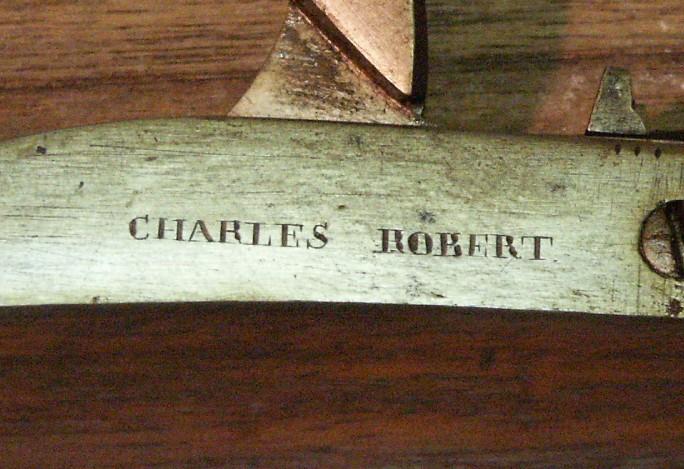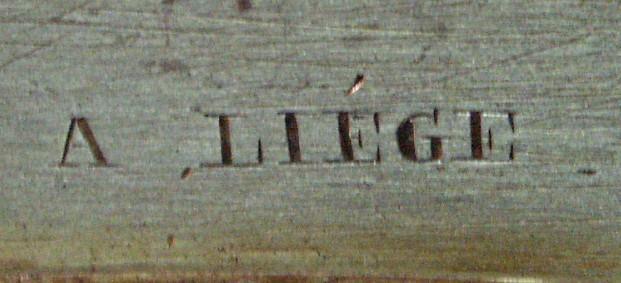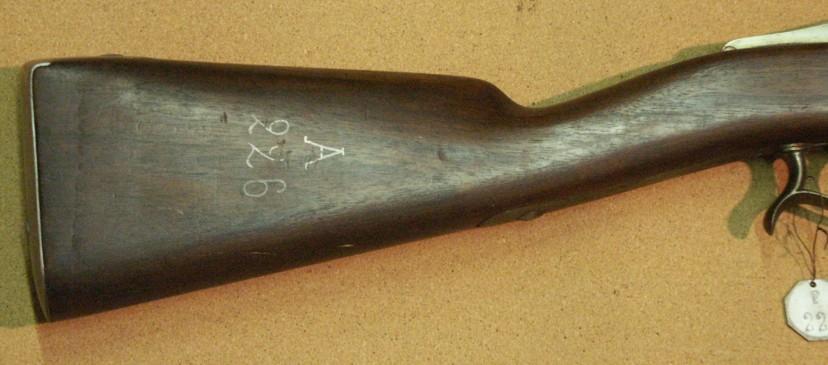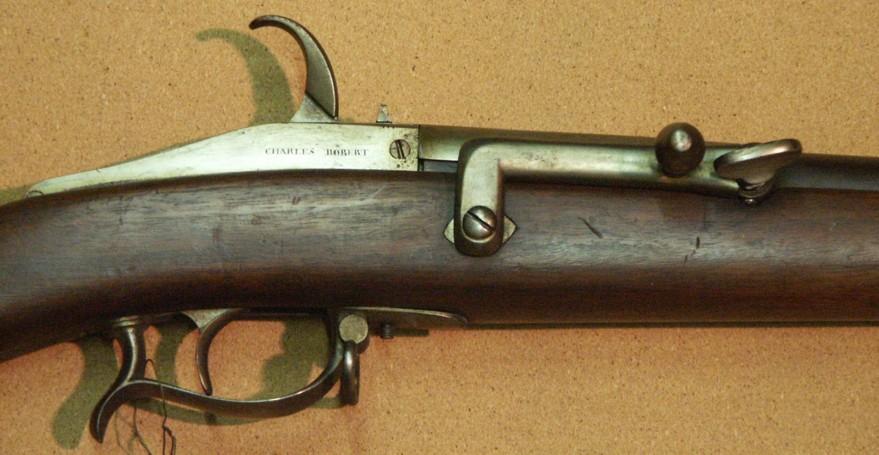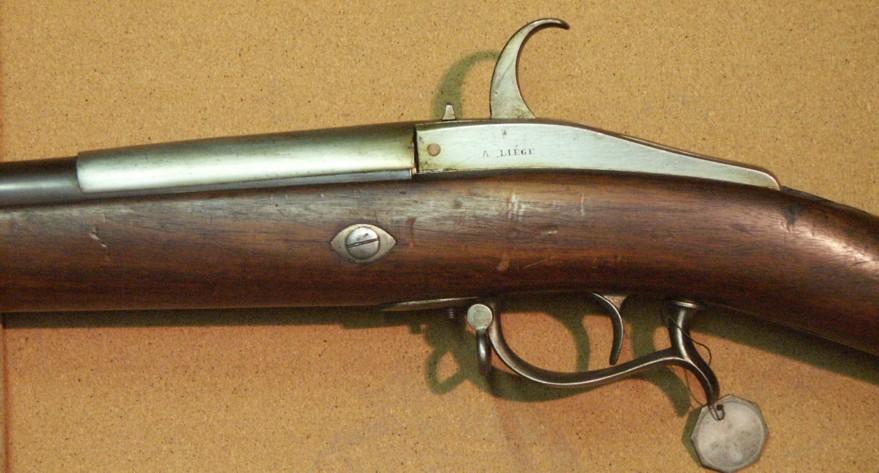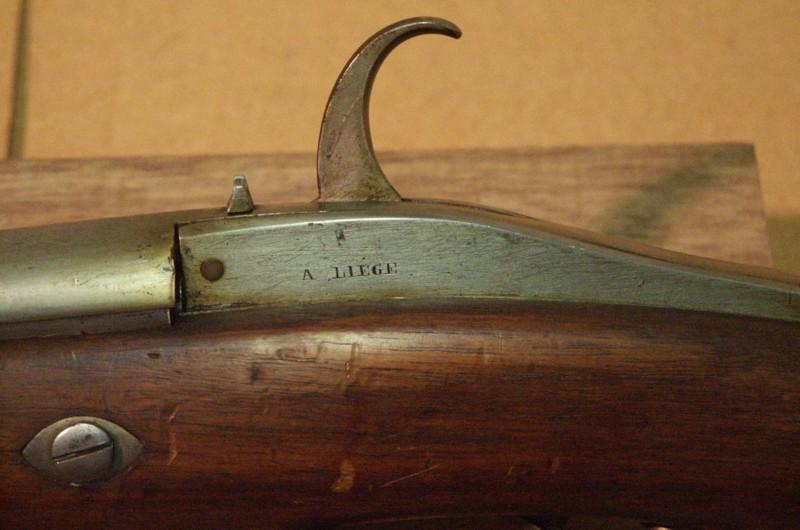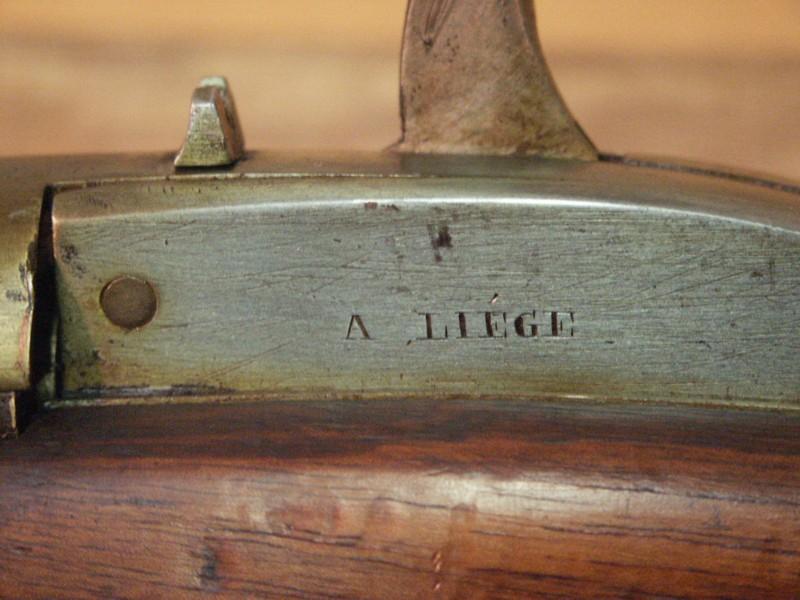 One turns the butterfly to release the lever, one descends the handle and the breech opens by moving back the hammer in position of armed.