Some of the most beautiful work of this craftsman, and many others, are in this book "Liège Gunmakers through their Work. 1800 - 1950".
For more detail see: LIEGE GUNMAKERS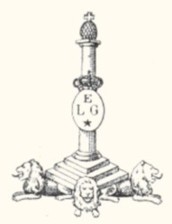 Lambert ROUMA
Lambert ROUMA was an arms manufacturer of Liege towards 1720/1733, not to confuse with ROUMA Lambert (BE 1877/1909) manufacturer of weapons in Liege street Chéri, 25.
This weapon is a rifle tromblon or escopette.
The barrel with sides on a small part then round, widens largely with the mouth.
A belief of the time was that the dispersion of the projectiles was broader whereas does it of it is the opposite.
A wood rod with widened head is fixed under the gun.
The stock of drowning have one presses cheek on the left side.
The buttplate is on long engraved return.
Against lock or screw is engraved of foliage in the soft face.
The lock round to the French carries a hammer in swan neck and the mark of L.ROUMA à LIEGE engraved on the lock side.
The trigger guard also is worked and engraved foliage.
GG
Photos Littlegun