Some of the most beautiful work of this craftsman, and many others, are in this book "Liège Gunmakers through their Work. 1800 - 1950".
For more detail see: LIEGE GUNMAKERS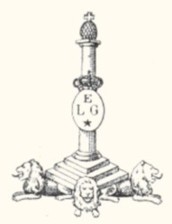 J.SAUVENAY
Sauvenay J. of Liege (1872-1875). Five Belgian patentee for:
-Improvements brought to the pistols revolvers.
-A system of striker functioning with gears, applicable to the pistols revolvers with central fire
The Museum of Weapons of Liege preserves a revolver Sauvenay system at six shots caliber .320. (1854) reference: 2751.