Some of the most beautiful work of this craftsman, and many others, are in this book "Liège Gunmakers through their Work. 1800 - 1950".
For more detail see: LIEGE GUNMAKERS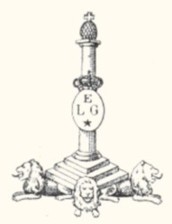 Schnorrenberg W. & Fils
The weapon
Revolver with percussion 5 blows, of Liège manufacture of the type COLT NAVY 1851 so called at collectors "BROKLYN BRIDGE" because of the engraving of the cylinder showing an evolution of ships in front of a bridge!
I do not reconsider the description of the weapon which already was the subject of several identifications on the site.
Punches
The weapon carries the lawful punches of the bench of tests of Liege but not all.
T under star: countermark of the controller post 1877.
R under crown: rifled bore, of use of 1894 to 1968.
Markings
The manufacturer is SCHNORRENBERG W and Fils, street of the South, 5 in LIEGE. They were registered with the proofhouse of Liege of 1910 to 1914. These two dates give a good idea of the period of manufacture of the weapon. At that time the COLT Navy was for a long time obsolete and Colonel S.Colt died in 1862 if I am not mistaken. So, it's not question of any license. It is about a rather free copy intended for the markets of "Raising" and/or South America. These weapons were sails very about it in Turkey, this one which will be prolonged well beyond the end of the XIXe century.
These weapons are considered poor, out of cast iron, often nickelled, with a reinforcement of handle and an iron trigger guard and plates generally in bone or horn.
This manufacturer made use of the mark REGENT and WSF on head of howling lion, this last mark is taken again on the weapon.
17526: it of a job number, but is it acts reliable?
The marks Y crowned and A crowned aren't marks of the proofhouse and I am unaware of with what they correspond?
Jacques J. JABBES SAMSOUN (read so well) could be a retailer.
GG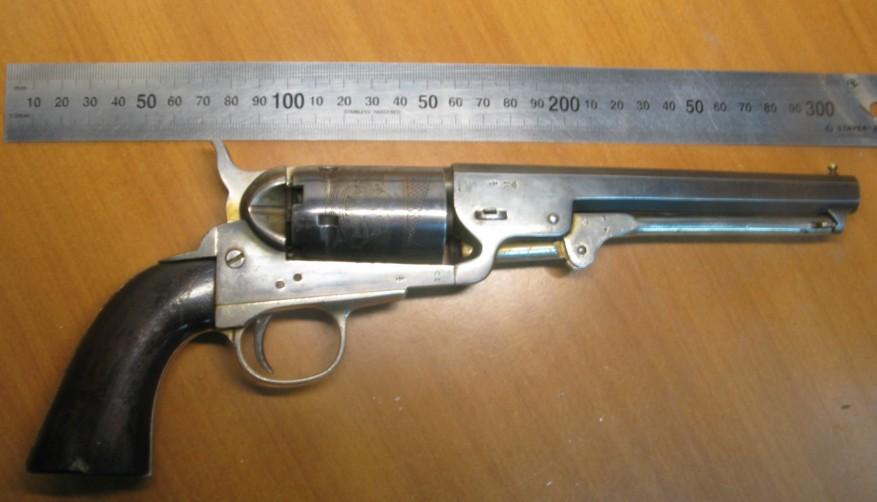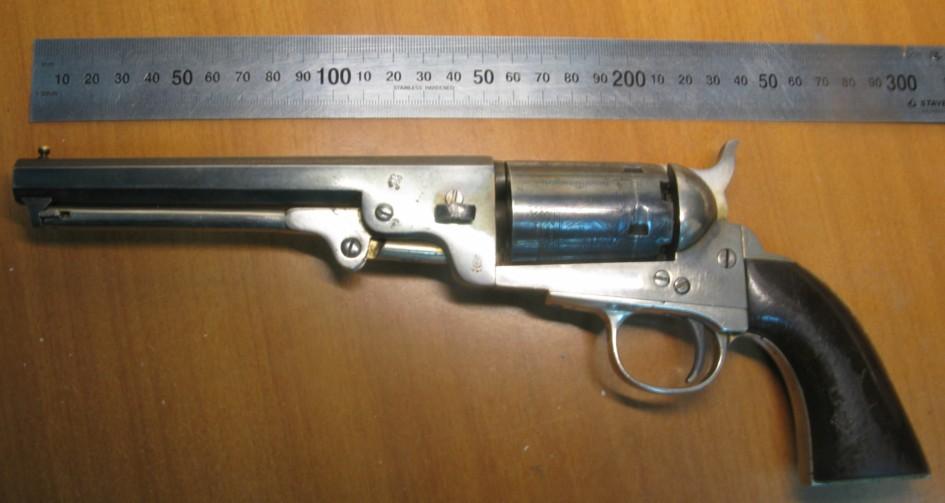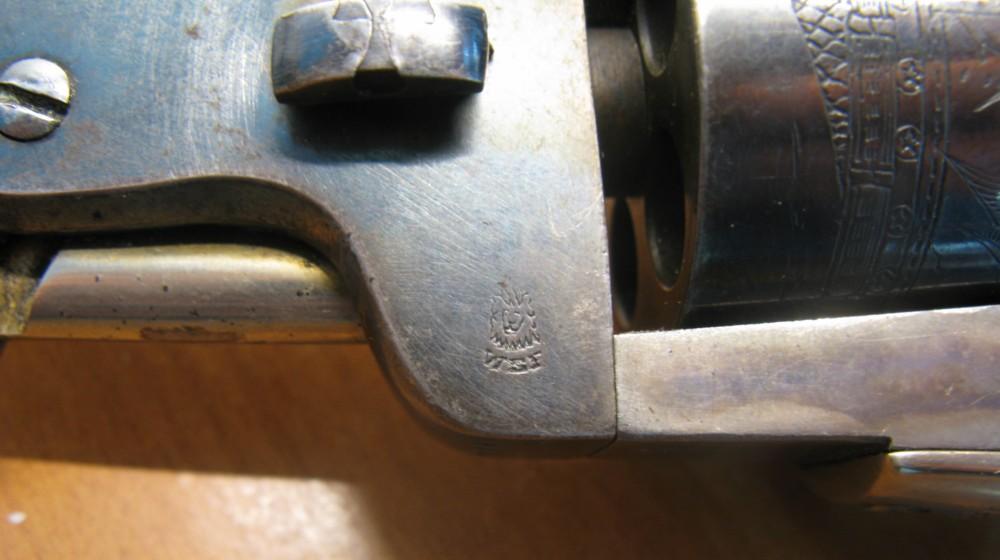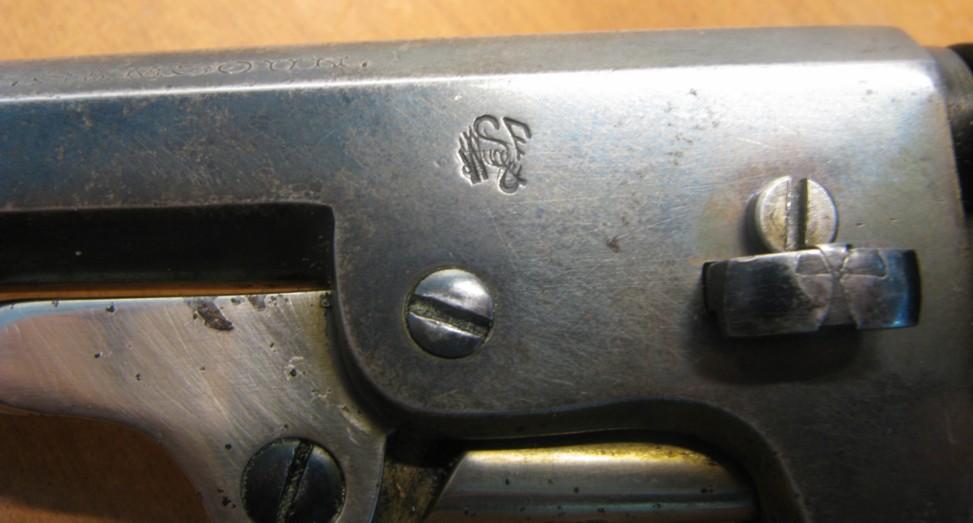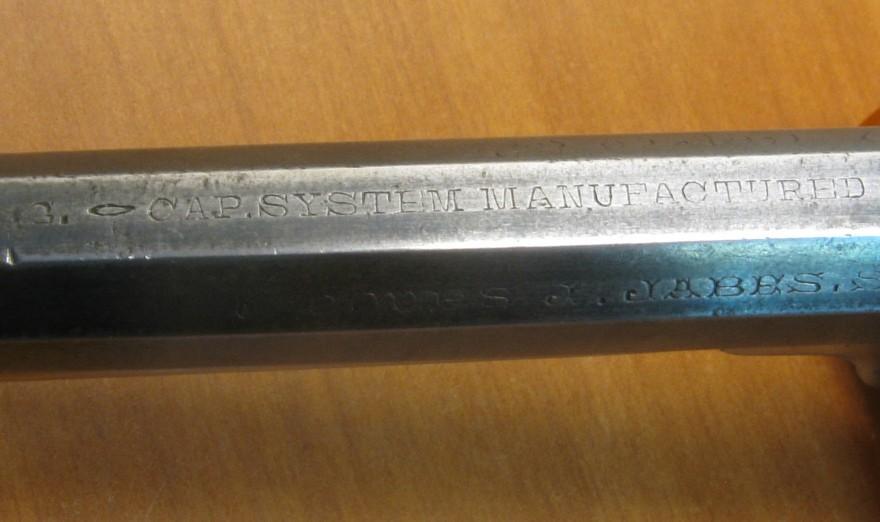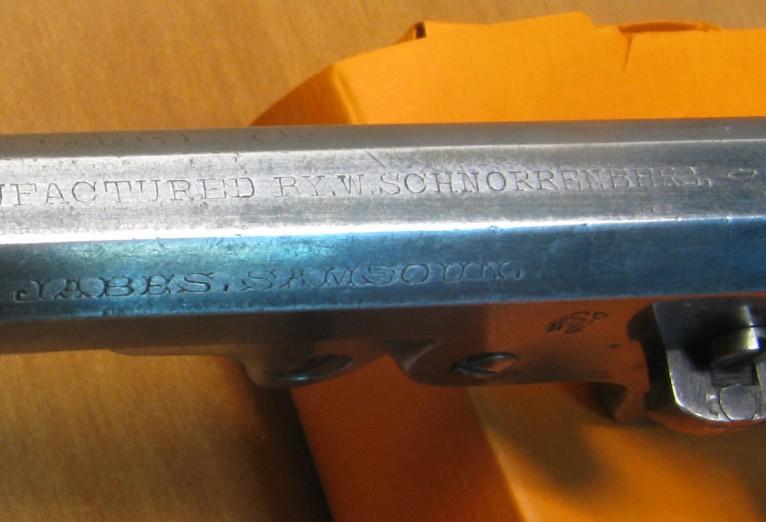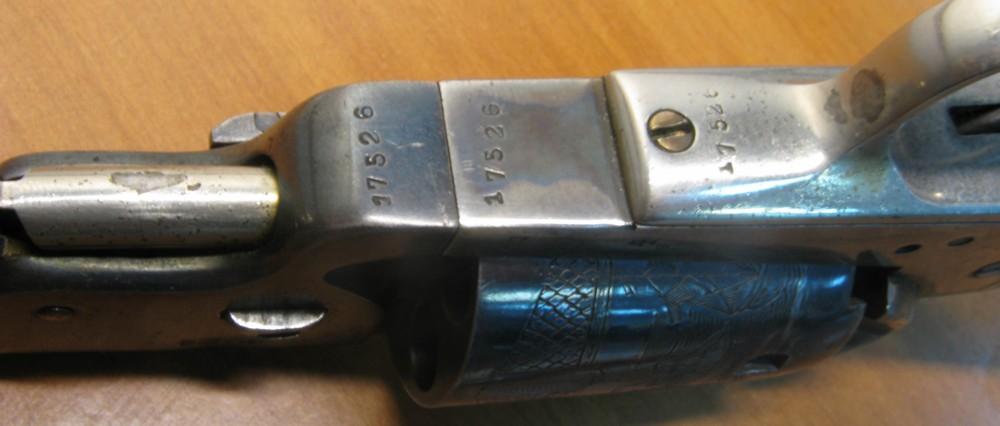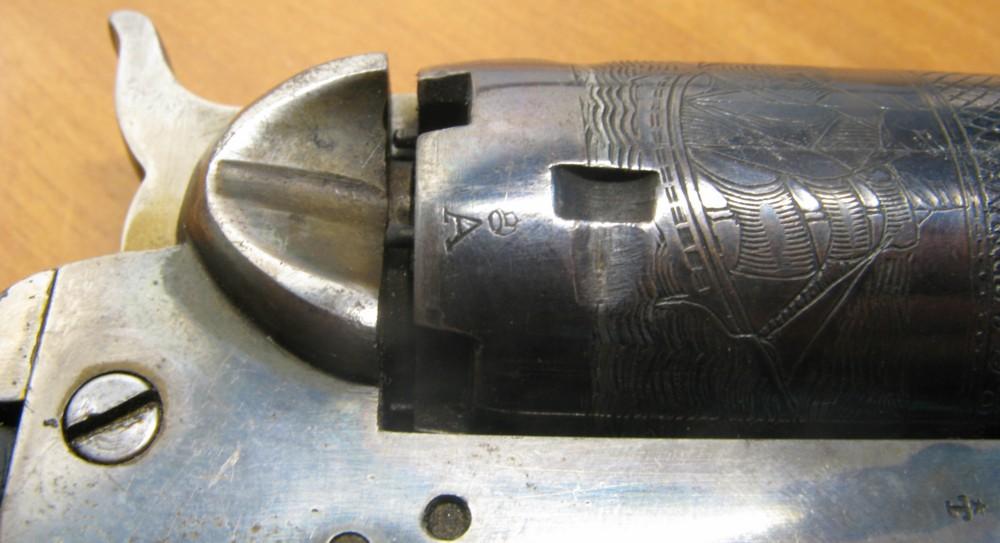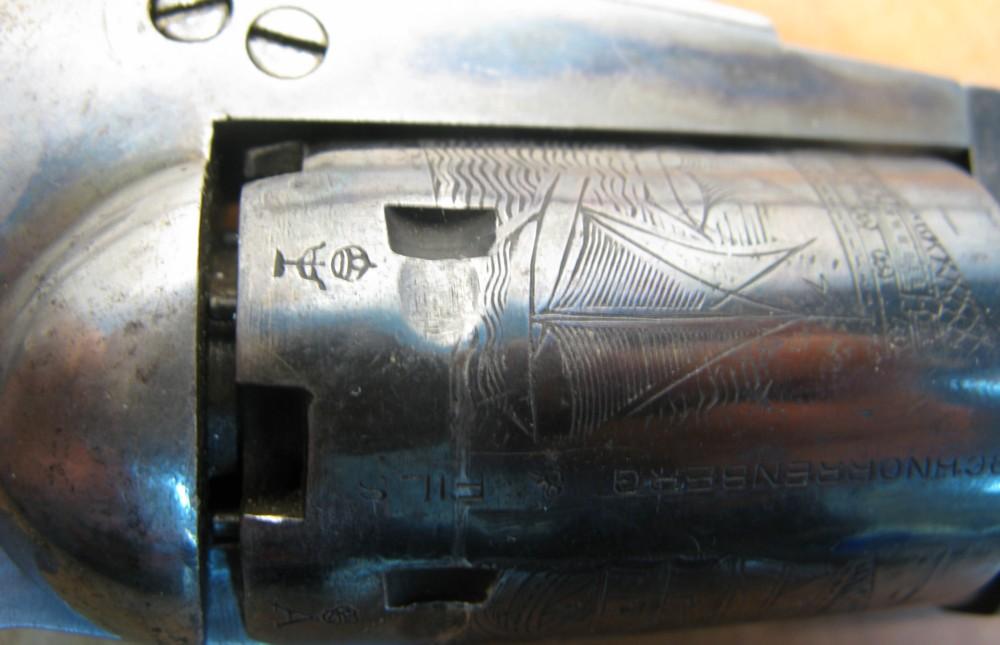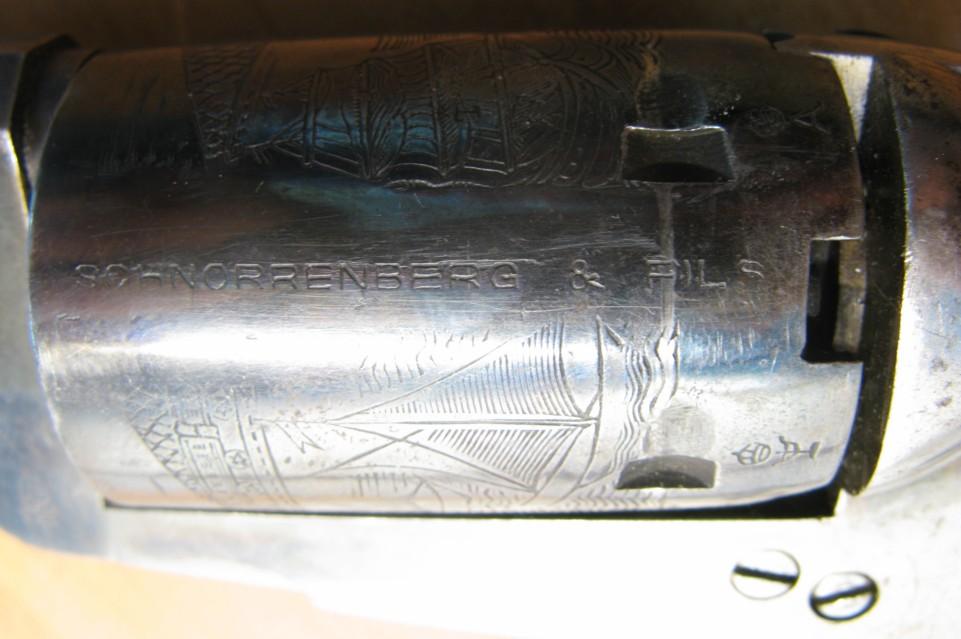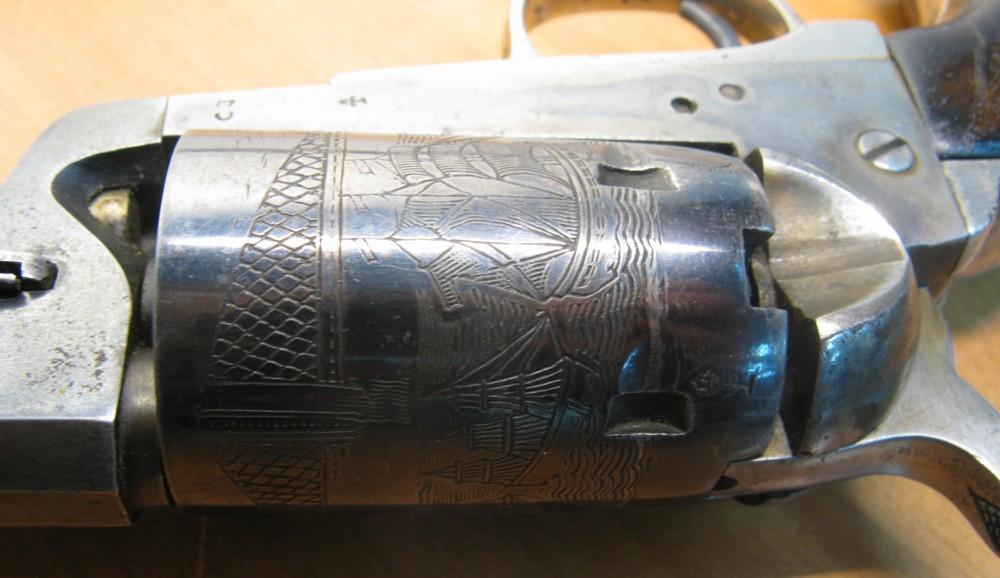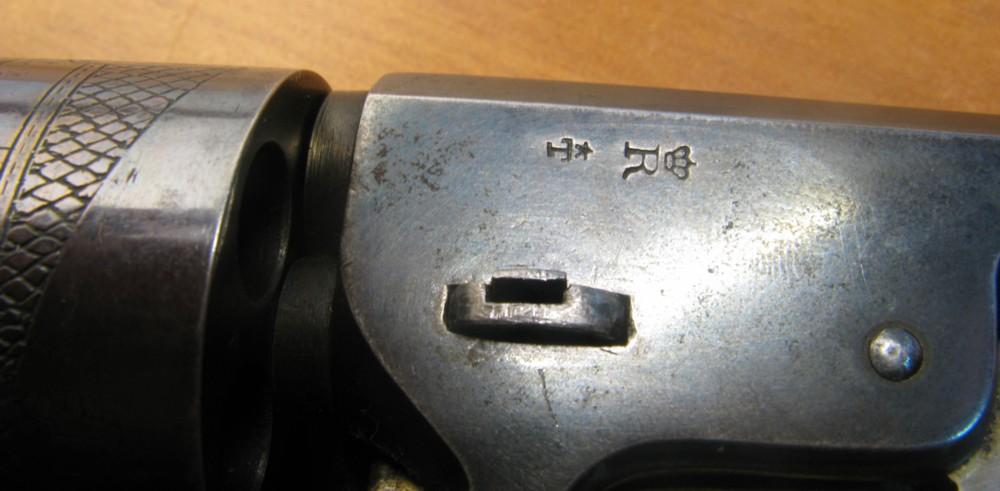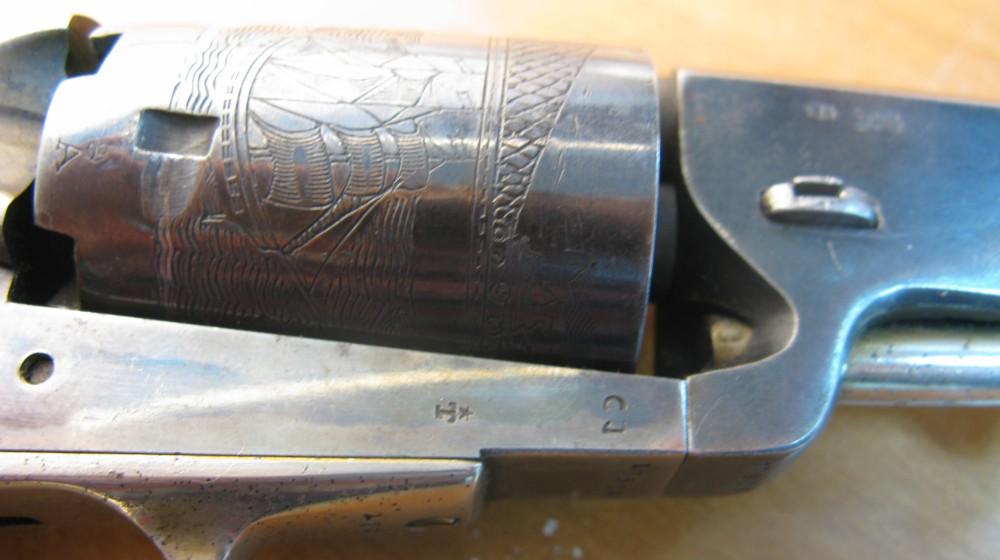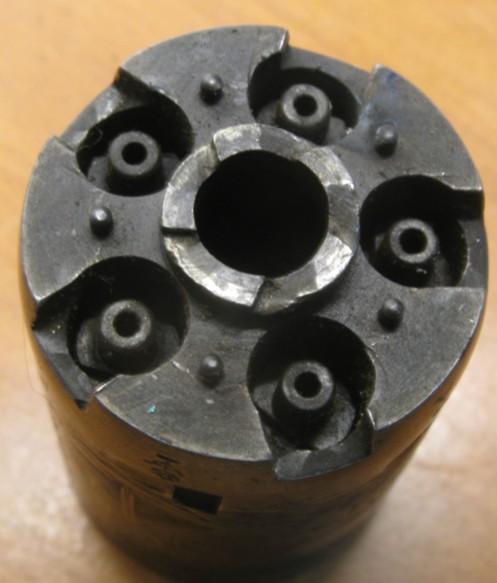 Schnorrenberg
Twist Barrel, Black Powder cartridge 12Ga SXS w/exposed hammers & firing pins. Top of rib is marked: "Belgium Laminated Steel", Left barrel: "Choke bore", Right side: "The Interchangeable", Left side: "Regent Arms Co.".
Many thanks to Jesse & Nancy Paylor/Farmer for the photos.
Mark REGENT was deposited the 17.05.1913 by SCHNORRENBERG W & Fils, manufacturers of weapons, Rue du Midi, 5 in Liege.
This company does not seem to have survived the war and I do not have other information.
THE INTERCHANGEABLE was probably the mark of rifle. This mark does not appear in the trade marks in Belgium.
Mention BELGIUM LAMINATED STEEL occurs from comments.
Not having had a photographic access to the punches I then nothing to add moreover.
GG