Some of the most beautiful work of this craftsman, and many others, are in this book "Liège Gunmakers through their Work. 1800 - 1950".
For more detail see: LIEGE GUNMAKERS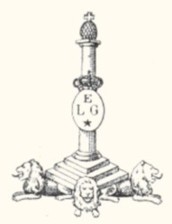 The Family SCHROEDER
As in much of Liège families or the occupation of arms manufacturer was exerted, the children often took again the torch of the father.
All started for the SCHROEDER family when in 1883, Edouard SCHROEDER melts her own business street Renoz, n° 4 in Liege.
Edouard SCHROEDER manufactures all types of weapons such as BORCHARDT-LUGER Parabellum - MAUSER C96 - MARCH - Rifles of hunting of the type MAUSER - Revolvers of pocket LINCOLN - PUPPY - VELO-DOG - HAMMERLESS etc.
He deposits two trademarks in 1903 and 1905 are REGINA & E.S in a circle.
In 1905, SCHROEDER Edouard is defined itself either as an arms manufacturer but well as industrial.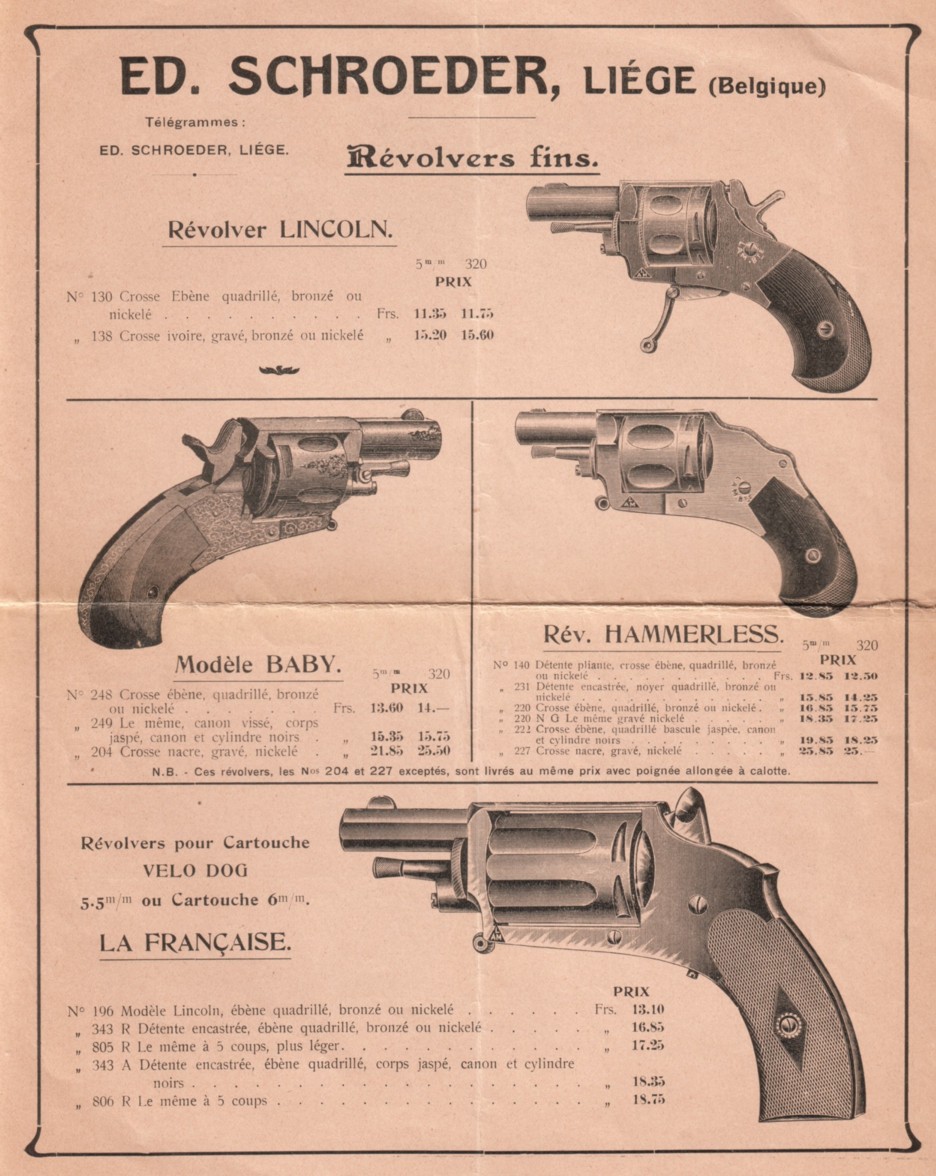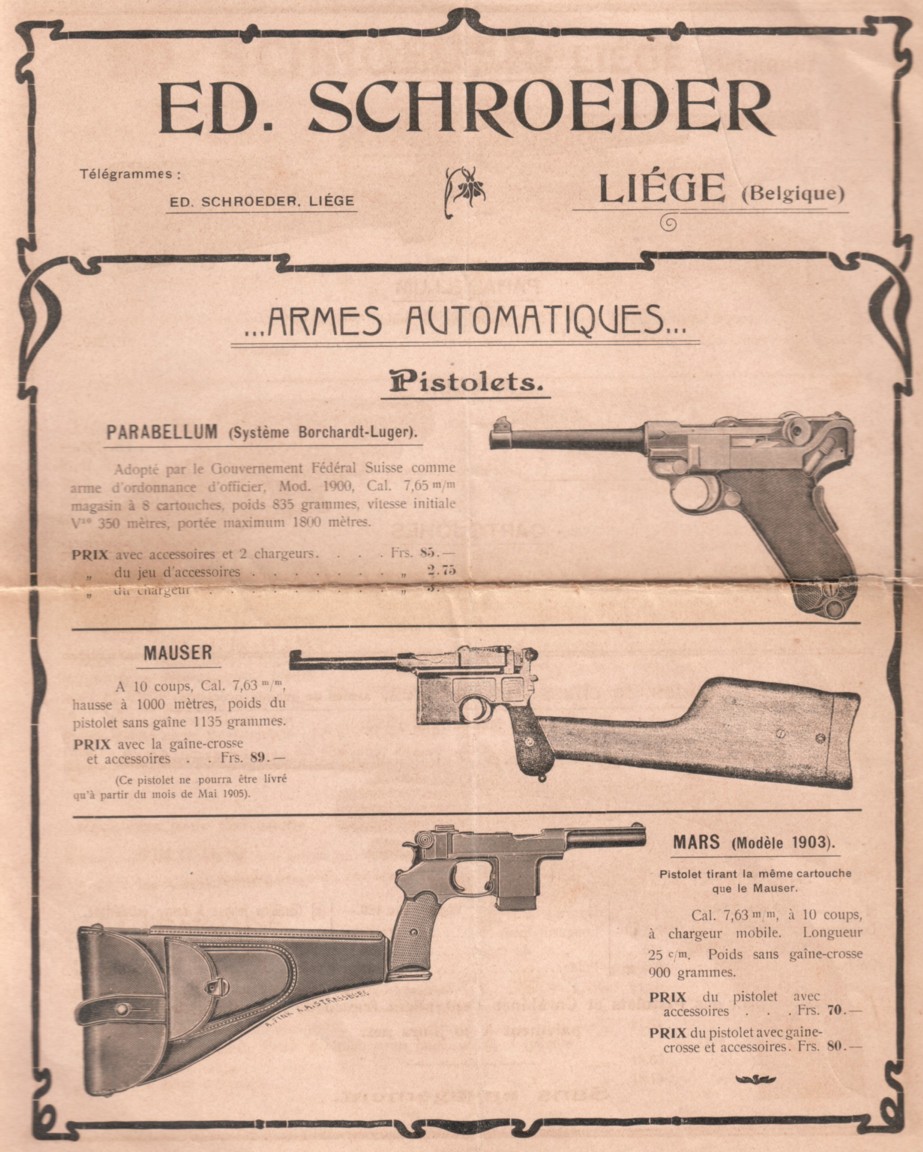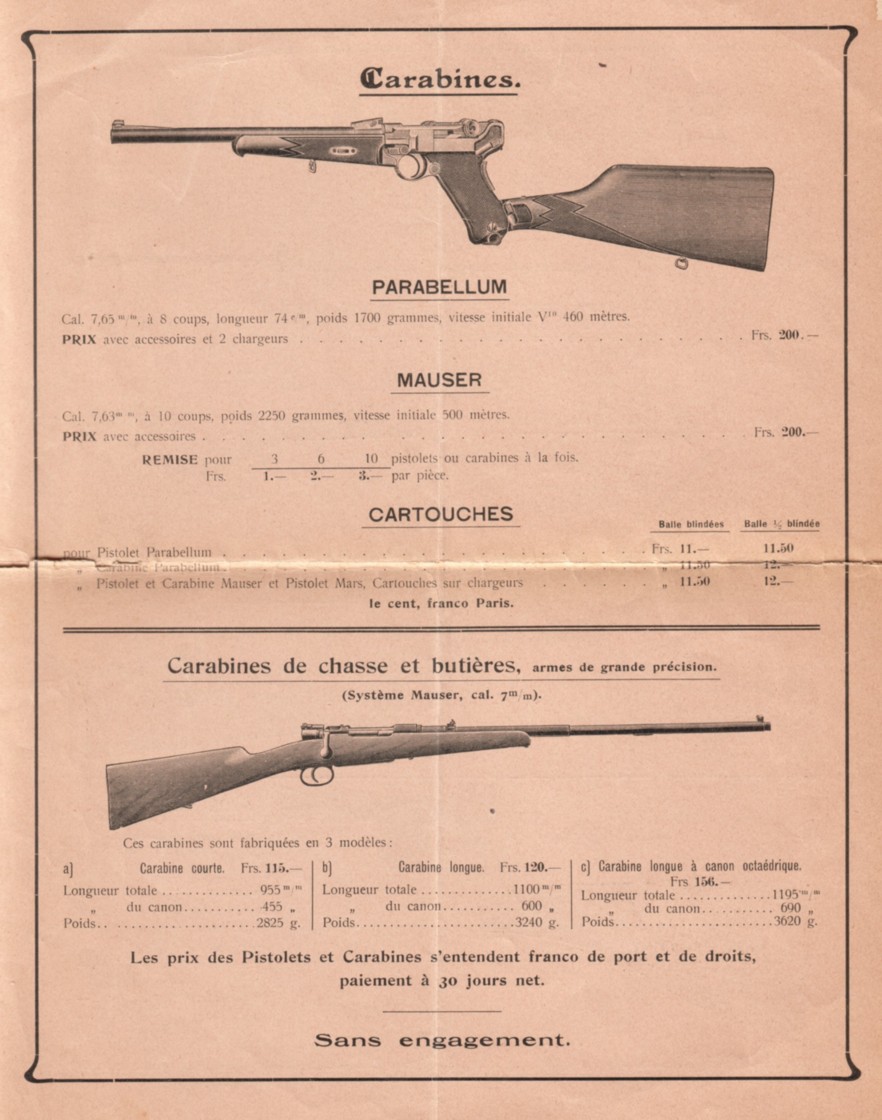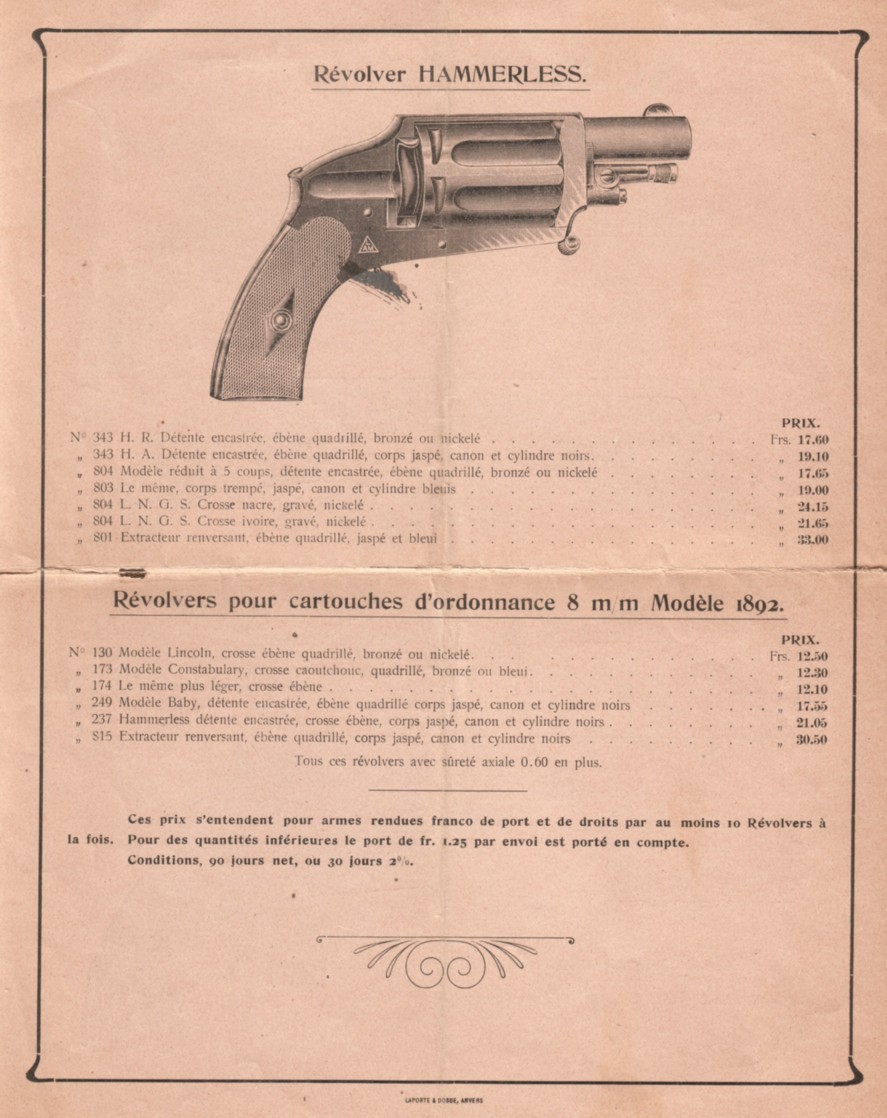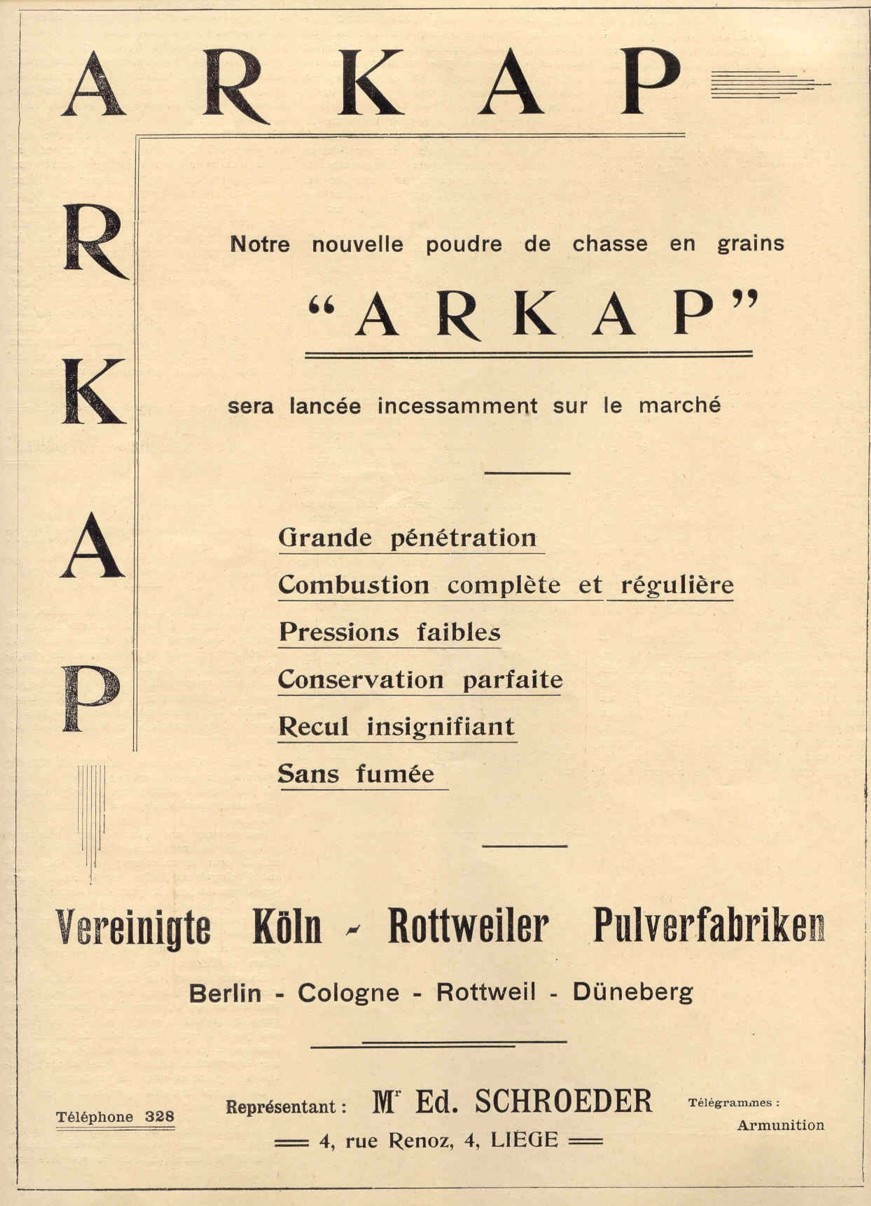 It is in 1919 seems it, year of the first inscription to the bench of test of Liege, than the brothers SCHROEDER Charles-Edouard and max take again the business of Edouard and this until 1938 under the name of SCHROEDER Frères street Simonon, 8 in Liege.
In 1928, the company deposits two trademarks, namely ALBATROSS and FOX.
1938 to 1966, the corporate name of the company changes to become SCHROEDER Frères S.P.R.L. It also opens a branch in Brussels, street of the actors, 26.
Finally in 1966, it changes corporate name again to become SCHROEDER Frères SA
GG & MD