Some of the most beautiful work of this craftsman, and many others, are in this book "Liège Gunmakers through their Work. 1800 - 1950".
For more detail see: LIEGE GUNMAKERS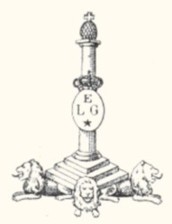 Strignard P.
Strignard (or Streignard) P. Arquebusier has Liege in 1820-1840. Seen on a lock of a pistol.
Edoardo Mori (Italy)
Strignard P. (Streignard P.) Arquebusier in Liege 1820 -1840 according to repertory J-J Buigné - Pierre Jarlier – edition of the 05.01.2001.
JJB (Swiss)
Many thanks to "GREG MARTIN AUCTION" for the photos