Some of the most beautiful work of this craftsman, and many others, are in this book "Liège Gunmakers through their Work. 1800 - 1950".
For more detail see: LIEGE GUNMAKERS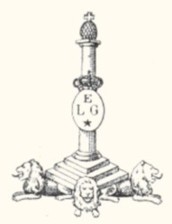 Tanner
This Shotgun is a 12ga. trap door single Shot. It used Black powder shells. On the right side of the Receiver it is imprinted with Tanner & ___(this part is unreadable) Then below that is the word Liege, which we believe refers to Liege Belgium
According to Heer :
Tanner Fils M.C.D., Liège ca 1860.
Tanner & Co ; Liège 1857-71.
Many thanks to "INDIANCONTRYSPORT" for the photos.