Some of the most beautiful work of this craftsman, and many others, are in this book "Liège Gunmakers through their Work. 1800 - 1950".
For more detail see: LIEGE GUNMAKERS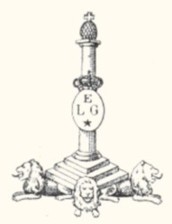 Thirifays François
It is about a shotgun hammerless, the steel barrels are smooth and juxtaposed. The opening is practiced using the key "Top Lever". The safety of the type GALAND is placed behind the key.
Locks"ahead" are engraved in rosettes. A partridge with the fine gold is encrusted between the barrels.
The stick in walnut oiled is worked "with English".
No punch of tests is visible on the photographs!
The weapon is mark F. THIRIFAYS, it is acted in fact of THIRIFAYS Francois, arms manufacturer of Liège who was registered with the proofhouse of Liège of 1906 to 1913.
The activity had started with THIRIFAYS & Co from 1902 to 1906 street Vivegnis, 190 in LIEGE. This company was owner of two patents for a rod of safety and a mechanism of rocker for shotgun.
1913 to 1914, the company changes name to become THIRIFAYS Frederic & François.
After WW1 THIRIFAYS François continues the activity of 1926 to 1937 under its only name, street of Célestines, 11 in LIEGE.
GG