Some of the most beautiful work of this craftsman, and many others, are in this book "Liège Gunmakers through their Work. 1800 - 1950".
For more detail see: LIEGE GUNMAKERS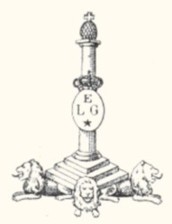 Tholgord
The weapon
Automatic pistol of pocket of origin of Liège of not to doubt.
However it does not appear in our (MD) bases of data (861 pistols in 25ACP - 6,35 mm)
The weapon does not seem to carry of serial number, acts you it of an artisan manufacture with 1 or X exemplary? A prototype perhaps?
Under certain aspects this weapon resembles the pistol Johan Hanel of Henrard & Discry with Herstal. You it is of a derivative or a precursor?
We are in the field of the assumptions!
Punches
The weapon carries the lawful punches of the proofhouse of Liege, namely:
ELG on star in a crowned oval: final acceptance post 1893.
Peron: inspection post 1853.
B spangled: countermark of the controller post 1877.
R crowned: rifled bore, of use of 1894 to 1968.
PV surmounted of a stylized lion: test with the powder without smoke, of use of 1898 to 1968.
Marks
In fact, only one mark is visible on the breech with knowing THOLGORD, this mark is perfectly unknown; it does not appear in any file on markings of Liège.
Call is made to the reader who could elucidate this enigma.
GG & MD
The weapon also carries initial "BH".
The only manufacturer corresponding (according to Who's Who) to the initial BH could be HUMBLET Barthélemy, manufacturer of weapons, street Emile de Laveleye, 26 in Hermalle under Argenteau - Liege. He had more particularly specialized in the manufacture of the springs for weapons and the buttplates in moulded horn.
From 1920 to 1922, it deposits three Belgian patents, namely:
- The loading and the unloading of the weapons of hunting.
- Improvements with the shotguns.
GG
A certain BOLLAND Henri (of Blegny-Trembler) arranged in the pistols at that time (1919).
But, if the patent which it deposited has nothing to do with Tholgord, alas, nothing proves that it is foreign with the development of the arm-mystery.
In addition, even if differences appear by comparing the Vici, Johan Hanel (still a fake name) and Tholgord, all seem to have been drawn from the same basic profile. From where the plausible assumption - that I had already evoked before - of a prototype; and it possible that other versions exist, hidden God knows where.
Origin: the Henrard & Discry workshops with Herstal…
Here are which still will make run much ink, if one can say.
MdS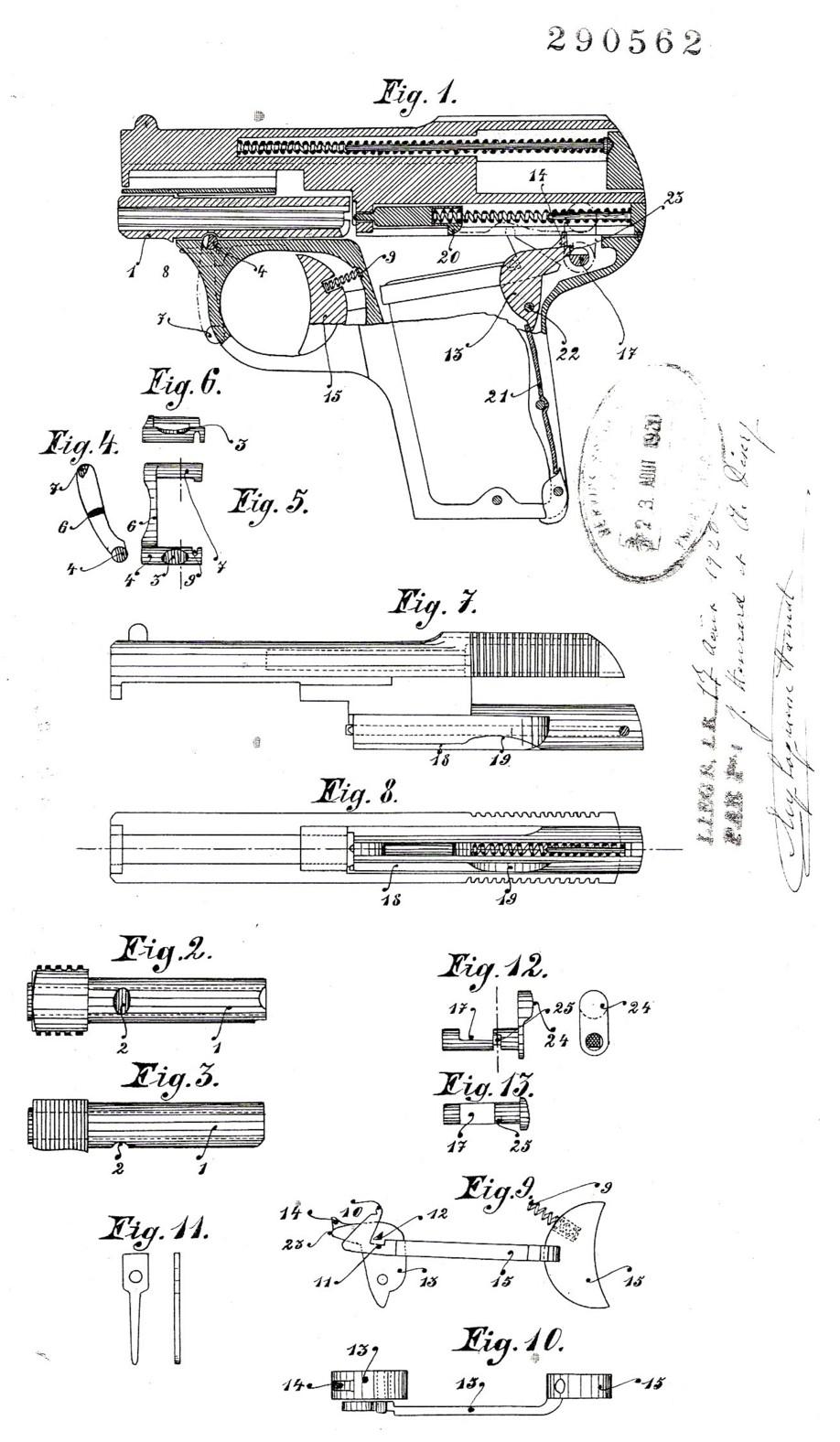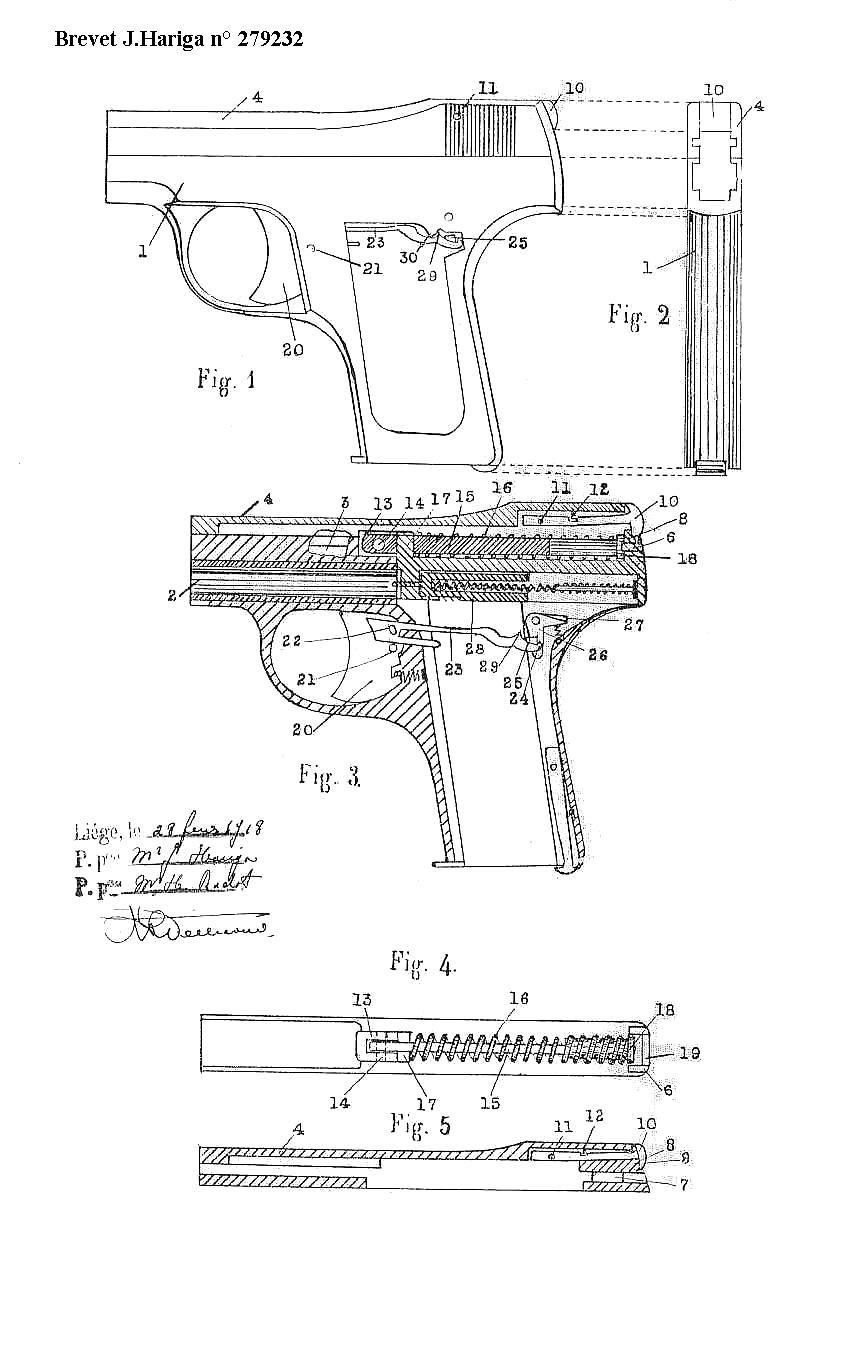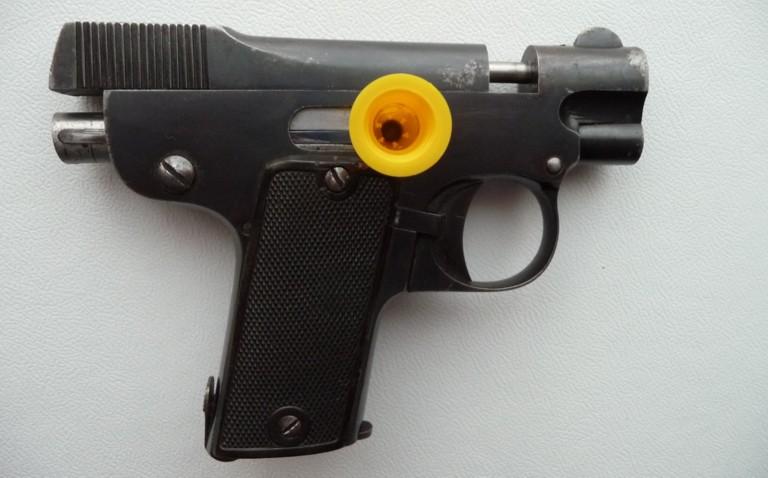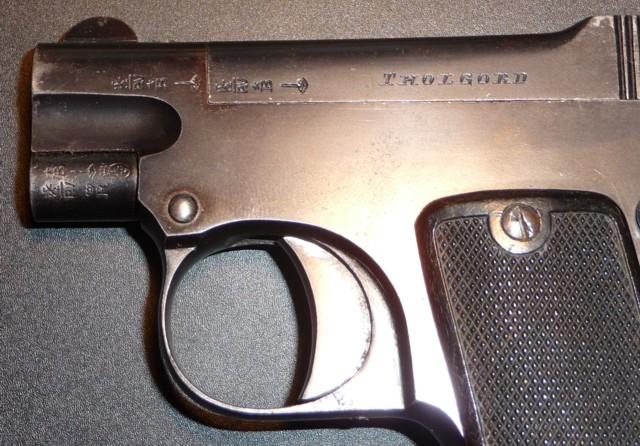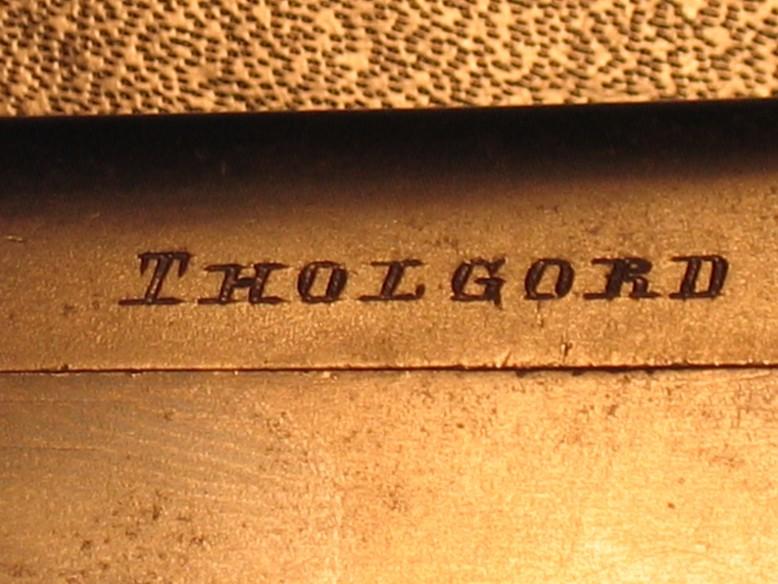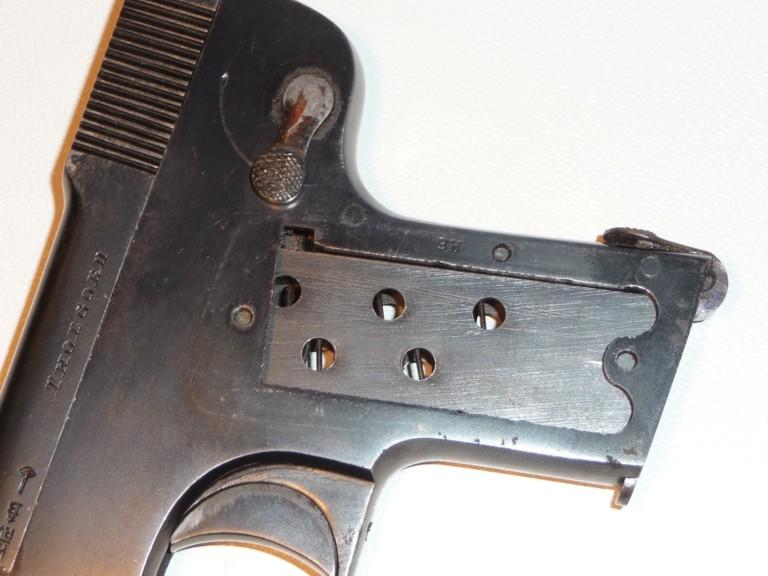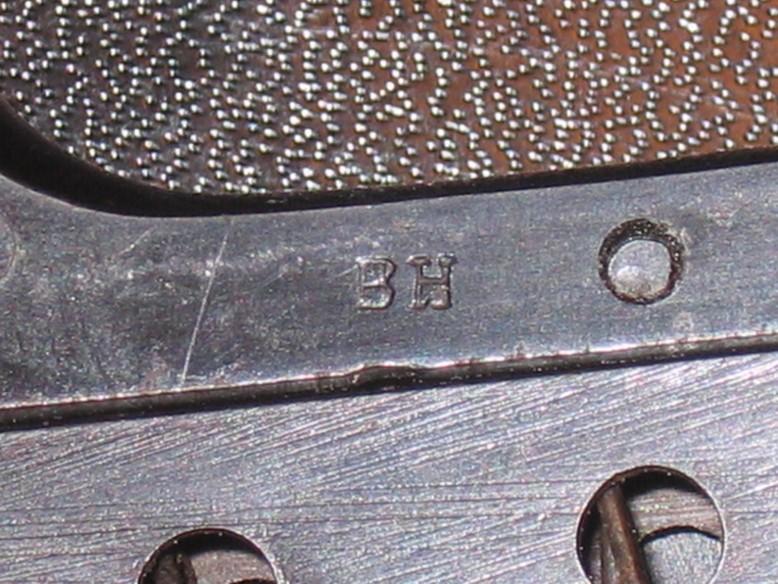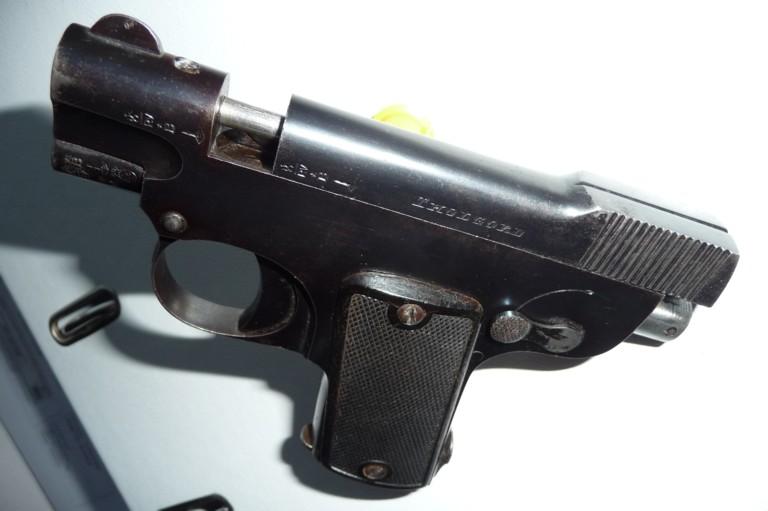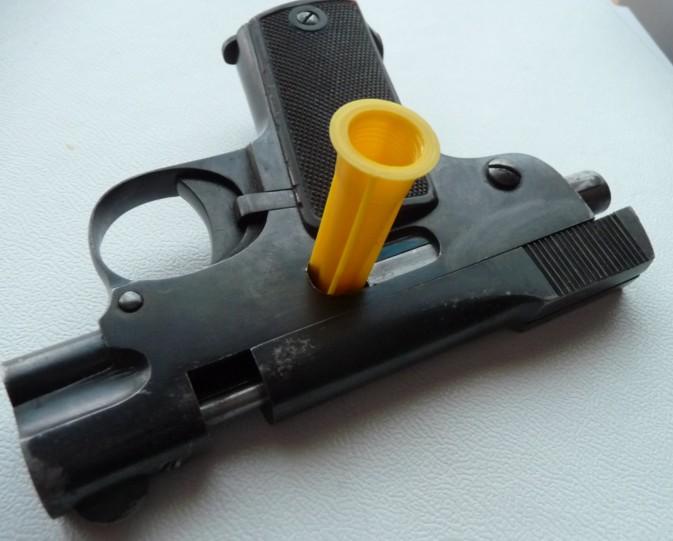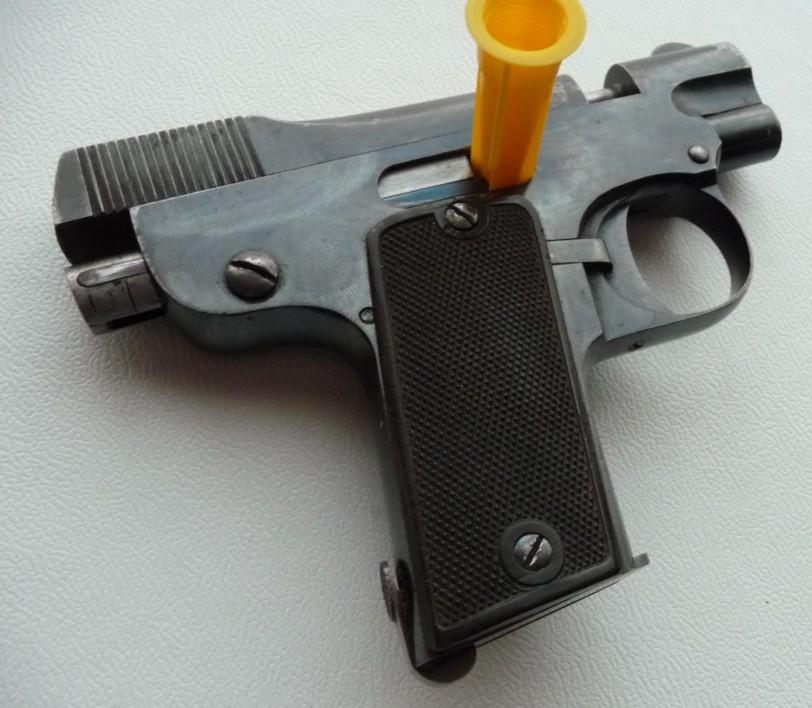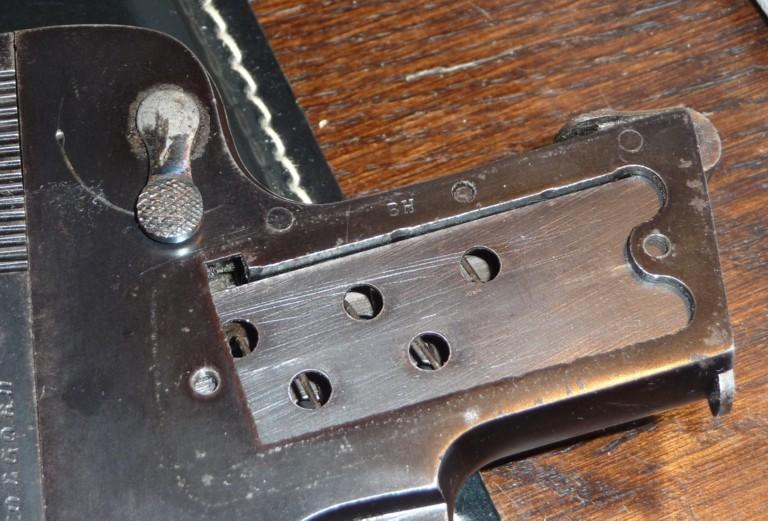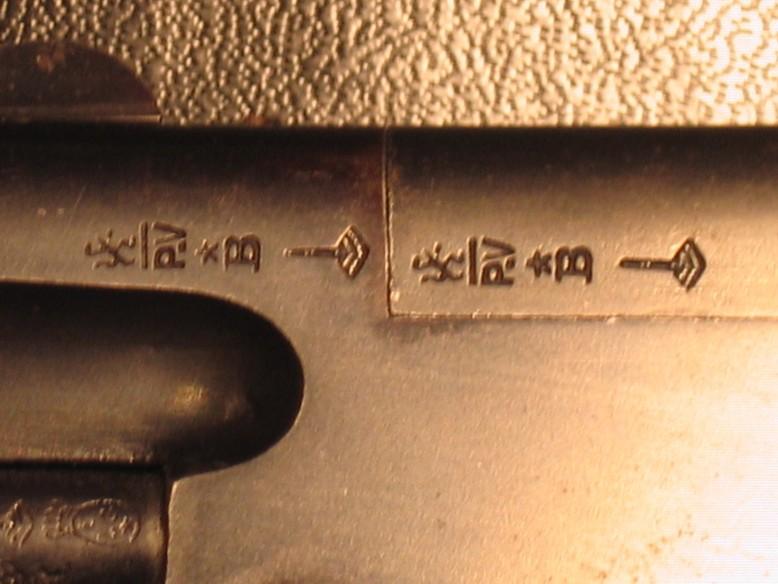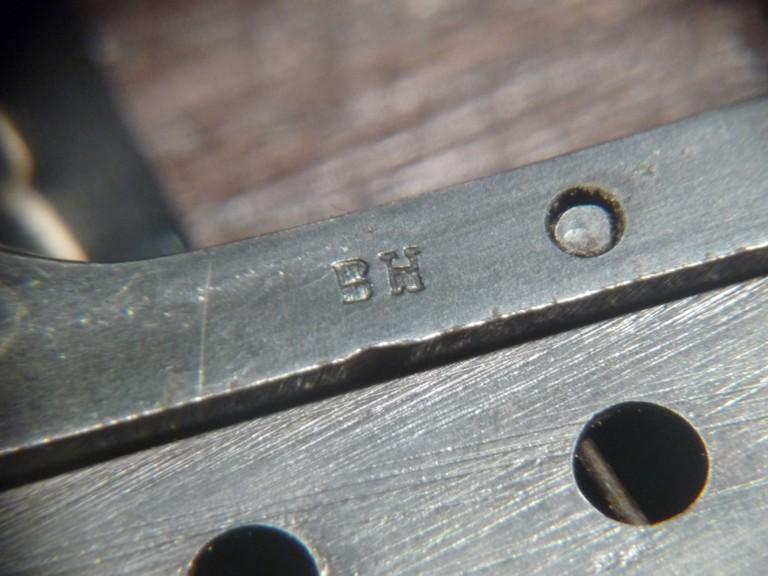 Comparaison entre le Discry et le Tholgord