Some of the most beautiful work of this craftsman, and many others, are in this book "Liège Gunmakers through their Work. 1800 - 1950".
For more detail see: LIEGE GUNMAKERS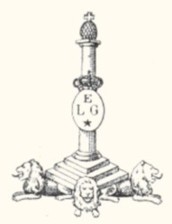 Marcel THYS
Marqued :"M.Thys - Liege-Belgium"
Engraved by Philippe Grifnee, and of the locks by René Delcour
The monogram JPA with "I" up and "II" under is of Jay P. Altmayer, father and son.
600 Nitro express, you shoot only one cartridge and you are shaken for one week!!
Alain
Splendid part which is the international witness of the knowledge to make inhabitant of Liège.
In appendix an extract of catalog THYS with a weapon which resembles this one furiously (500 and 600 Nitro express train, lock Holland & Holland with back spring, rocks reinforced barrel half block)
I then to add the following information:
Punches
They are the punches of the house of tests of Liege, namely
PV surrounding a Peron in a crowned oval: acceptance powders lives, of use since the 26.02.1968.
W underlined: anal letter of 1984.
F spangled: countermark of controller SCHOLTISSEN Joseph in exercise with the proof house since 1974.
Marks
ALAR in a rhombus lying is the mark of Marcel THYS street of Villers, 8 to 4367 CRISNEE - province of Liege - Belgium.
Marcel THYS (see photo in appendix) was a professor at the school of arms manufacture of Liege and had created in complement this weapons manufactory of great luxury.
GG