Some of the most beautiful work of this craftsman, and many others, are in this book "Liège Gunmakers through their Work. 1800 - 1950".
For more detail see: LIEGE GUNMAKERS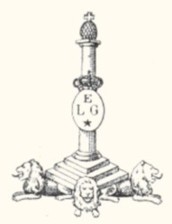 J VALLET
A LIEGE
VALLET Joseph - Contractor from Liège (Belgium) in 1744. Supply 21 500 fusils for the French army from 1744 to 1747. He receives a new order in 1756. When the war resumes in 1756, the war minister buy 35 800 fusils from Liège, that it sells after to the navy for the Brittany coastguard, Normandie and Picardie, while 6000 fusils are give in 1758 to the navy at Bordeaux, Blaye, La Rochelle and Brest. 28 000 are distribute in the port authority for the watch companies, moreover of those that are deliver to the King store in Canada.
Simon (Quebec, Canada)
Two VALET (only one T!) merchants of weapons in Liege existed in the 18th century, Joseph (activity of 1744 to 1756 and probably later) and Jean (activity of 1762 to 1780) This one being perhaps the son of Joseph and having taken his succession.
Our knowledge of the arms manufacturers' of Liège of the 18th century is rather brief and we do not have sometimes that a weapon with the lock marked to inform us about his existence.
With regard to this lock marked J (oseph) .VALET à Liege, I already think of having been informed of his existence by a Canadian correspondent who had photographed it (within a framework with a text corresponding to information that you give me) in a Canadian purse (see photographs in appendix)
The punches (flower of lily and B) are most probably marks affixed by the purchaser to indicate the French property of it. It however does not act in my opinion of a lawful weapon but rather of a supplement intended for units not fighting (coastguard of Brittany)
There you have a historical part of which you know the course in the broad outline and who shows well that the surface of dispersion of the weapons of Liège at the 18th century was world and did nothing but develop with time.
GG