Some of the most beautiful work of this craftsman, and many others, are in this book "Liège Gunmakers through their Work. 1800 - 1950".
For more detail see: LIEGE GUNMAKERS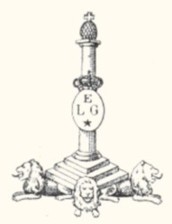 Warnant.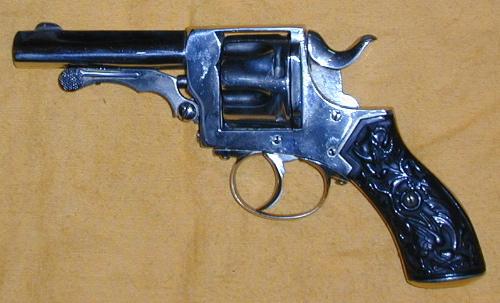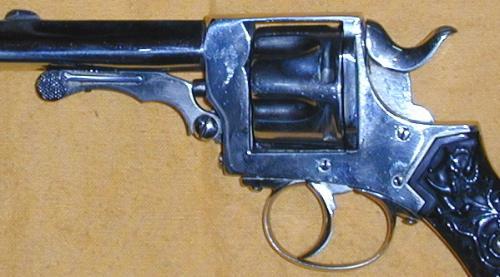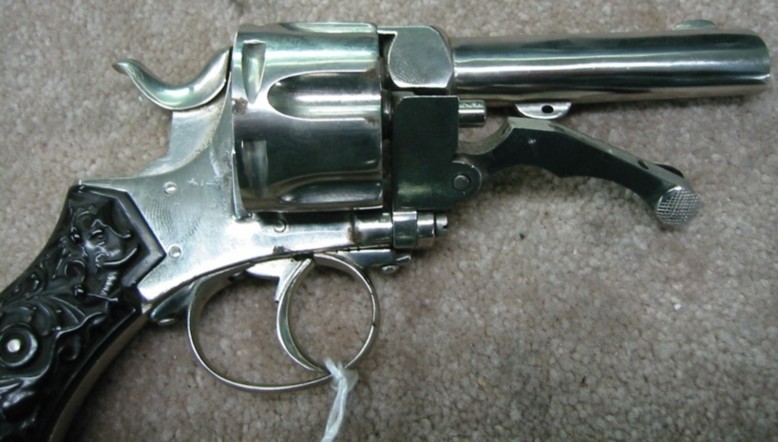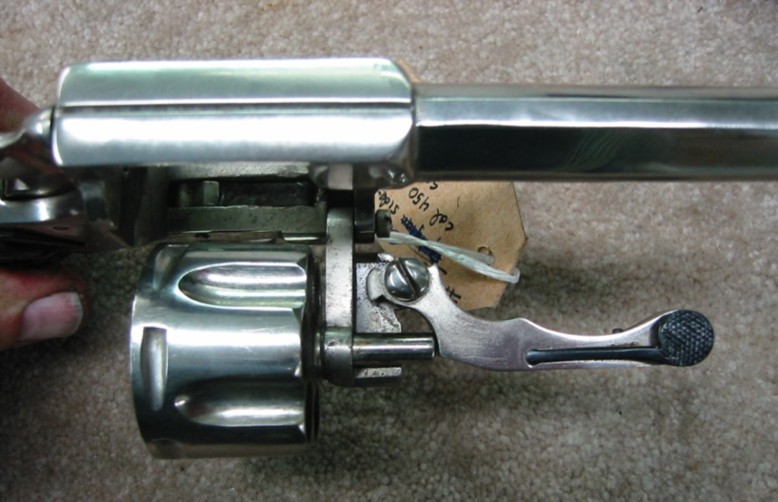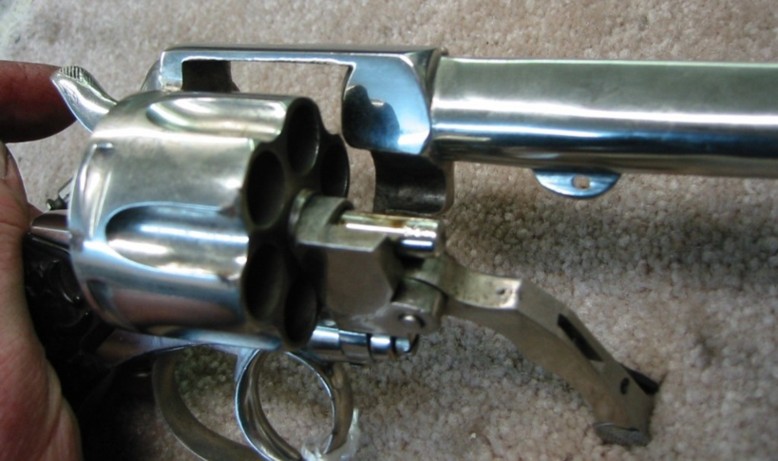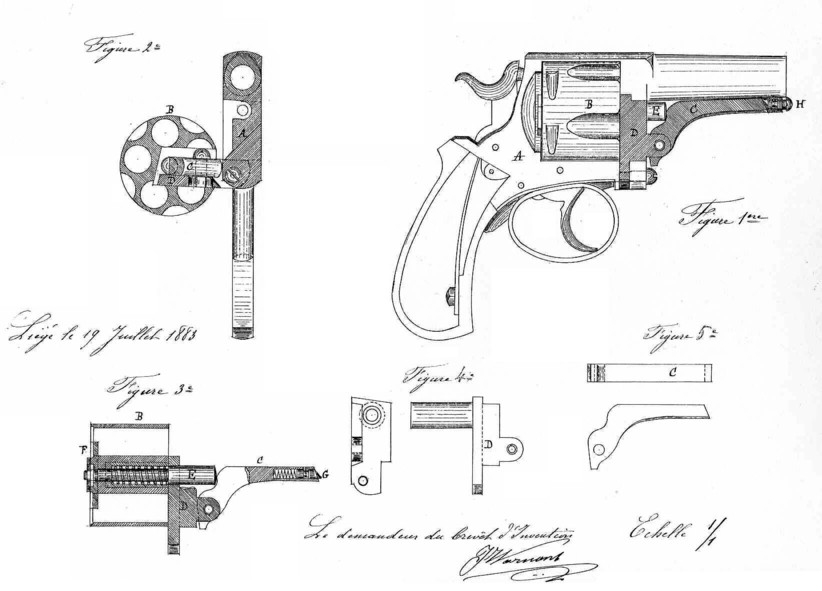 Patent L. and J. Warnant of 1900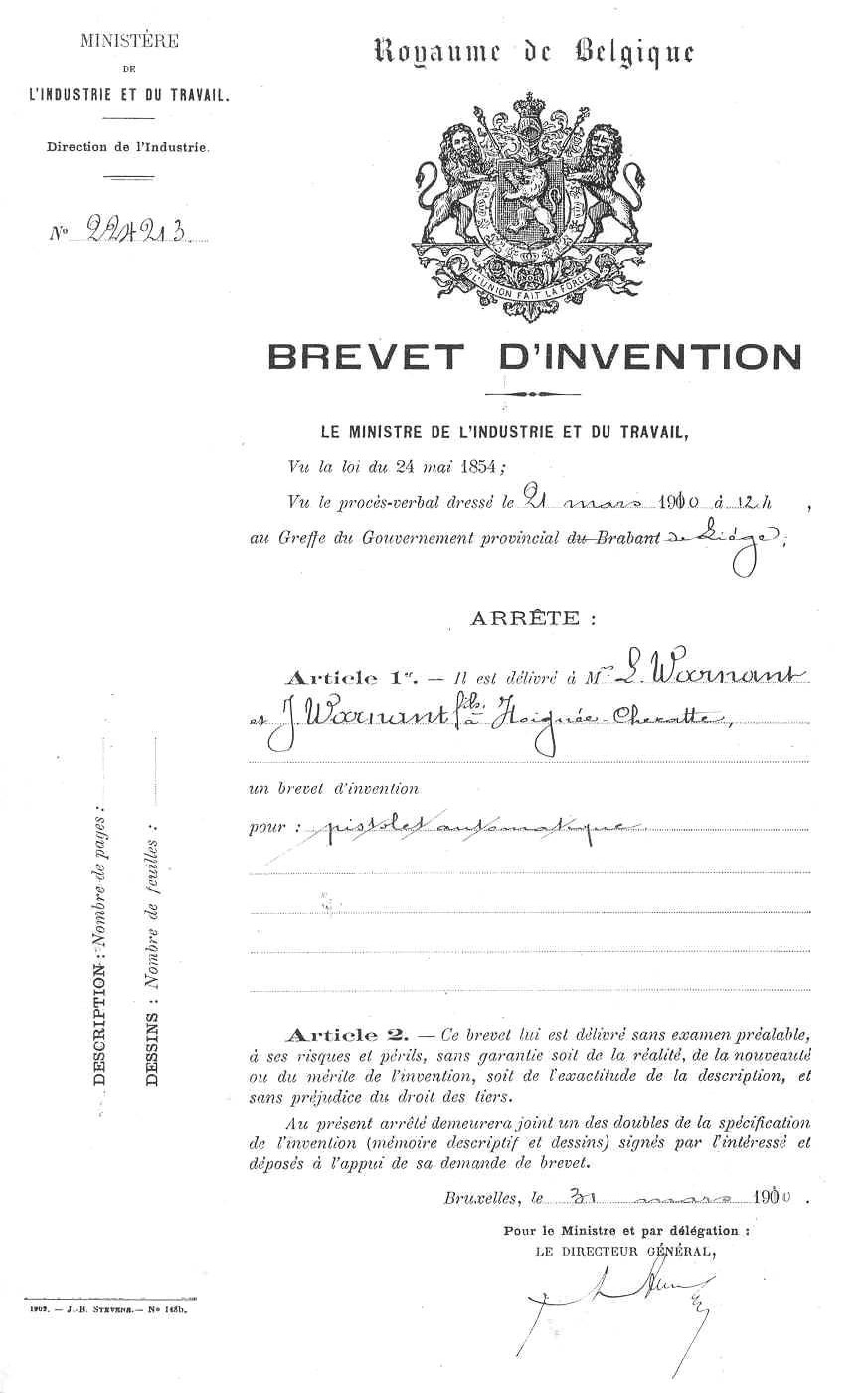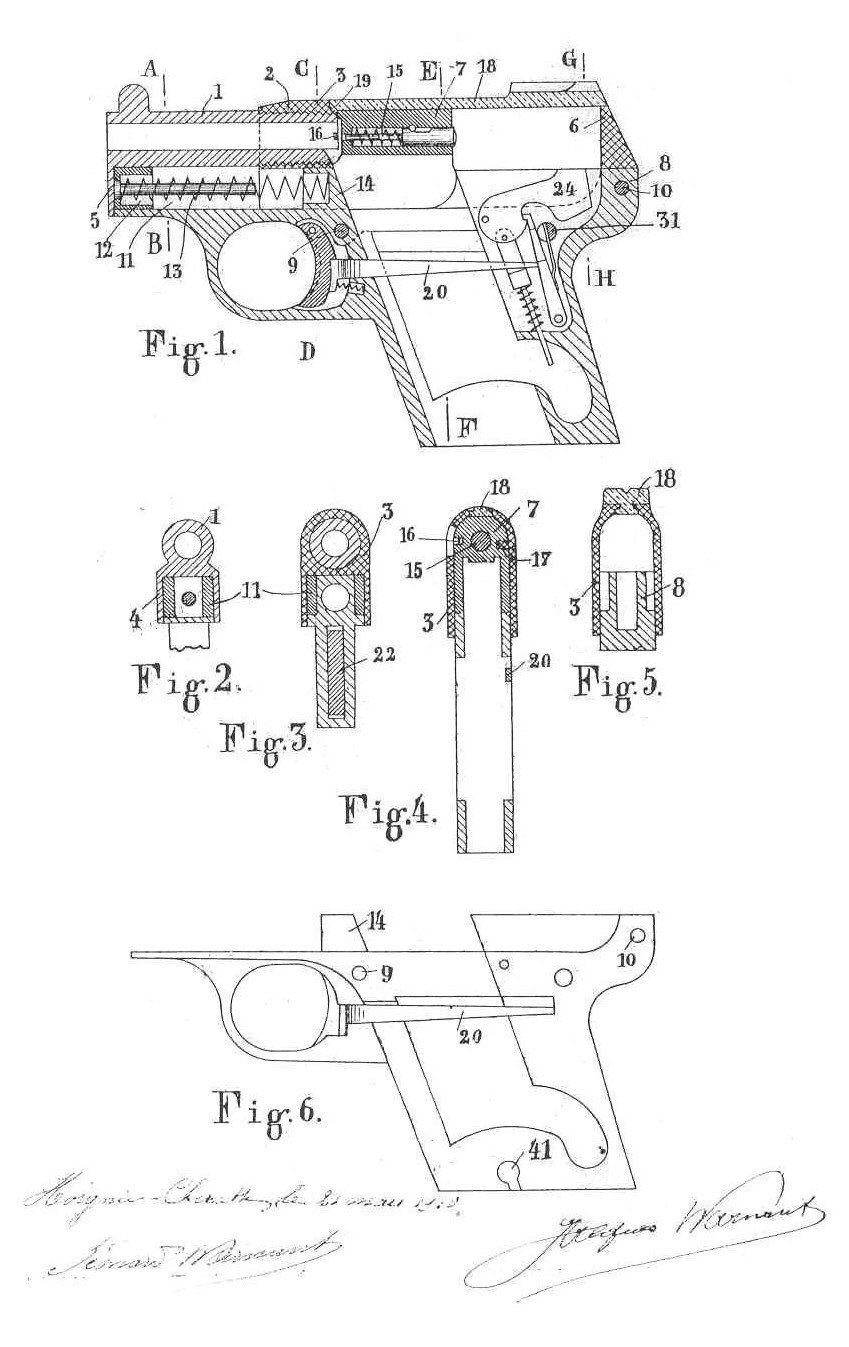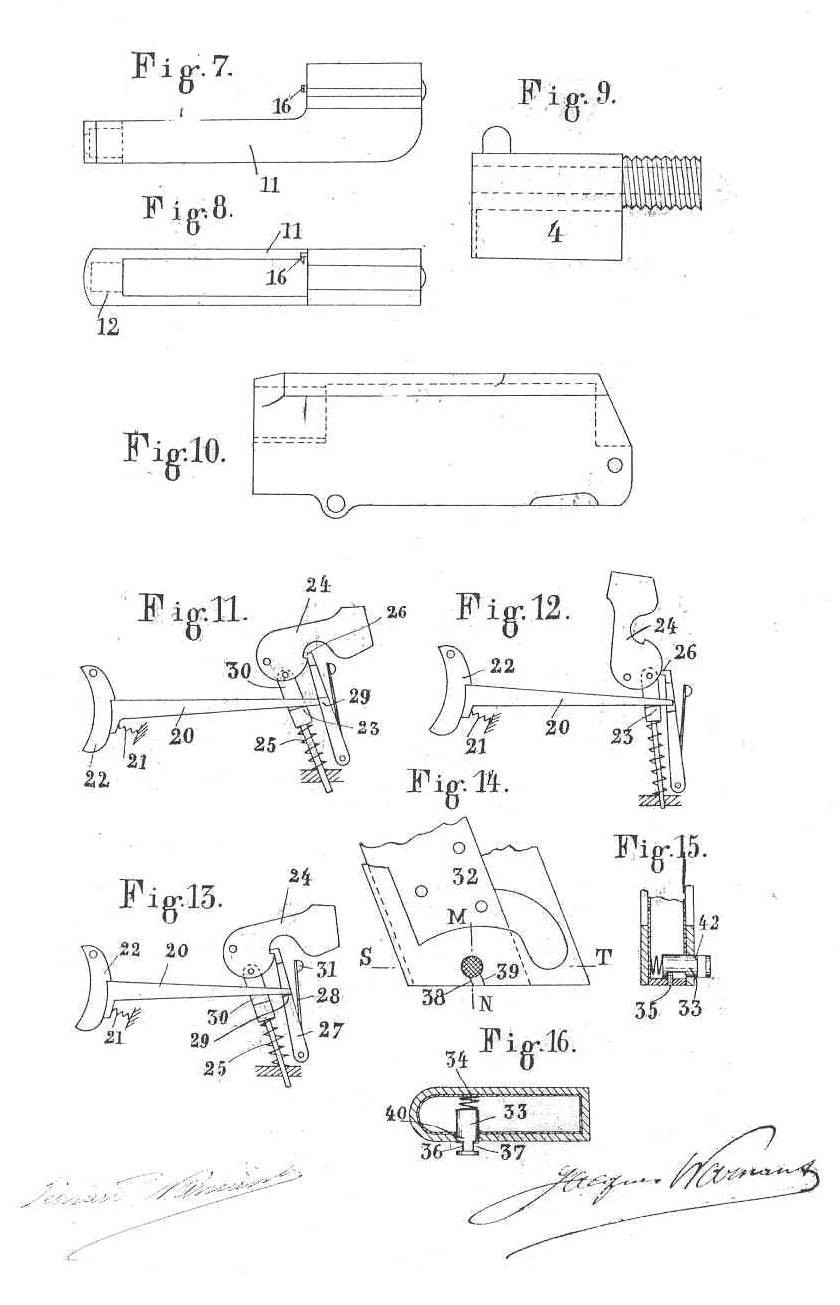 WARNANT by Hogg
L & J Warnant Brothers, Hognee, Belgium.
The Warnant brothers were, towards half of last century, the arms manufacturers who worked for the account of third people and who produced sporting weapons.
Jean Warnant then started to work on projects of revolvers and improved a locking with double action which was largely adopted by other manufacturers of weapons. From 1870 to 1890, Warnant produced a quantity of revolvers with screwed carcass, largely based on the system of construction of Smith & Wesson contemporaries.
To the beginning of the century, Warnant were dedicated to the automatic guns with many patents and models, but without obtaining much success. Their first attempt to give up the revolver goes up indeed at 1890, date on which they patented (British patent 2543/1890) a gun with repetition "Warnant-Creon" with a breech-block screwed of Martini type and a tubular charger, but probably this weapon was never produced. The first automatic model of gun appeared with British patent 9379/1905 concerning a screwed gun gun which became in fact the Pieper gun, this last having bought the patent.
Warnant gauges 6.35 mm was marked "L & J Warnant Bte 6,35 mm", while the handles presented the monogram "L & J Warnant". This gun made its appearance about approximately 1908; few specimens were built less than 2000, before the model does not undergo other changes. Lastly, about 1912, the Warnant brothers produced a gun of 7,65mm It was a completely different model based on the Browning 1903. This model was marked "L & J Warnant Brevetés Pist Auto 7,65 mm". Once again, Warnant did not have a chance; before this gun, which should have been a good commercial success, can be affirmed, the war burst and the production ceased.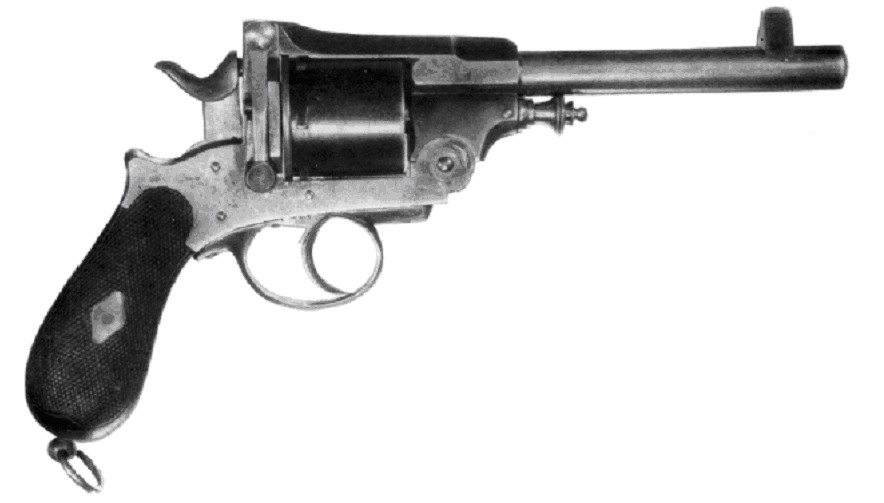 Warnant L. & J.
cal 6.35mm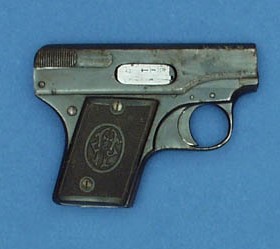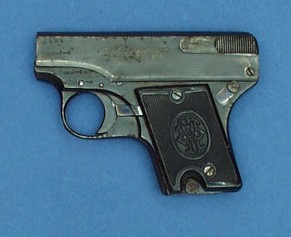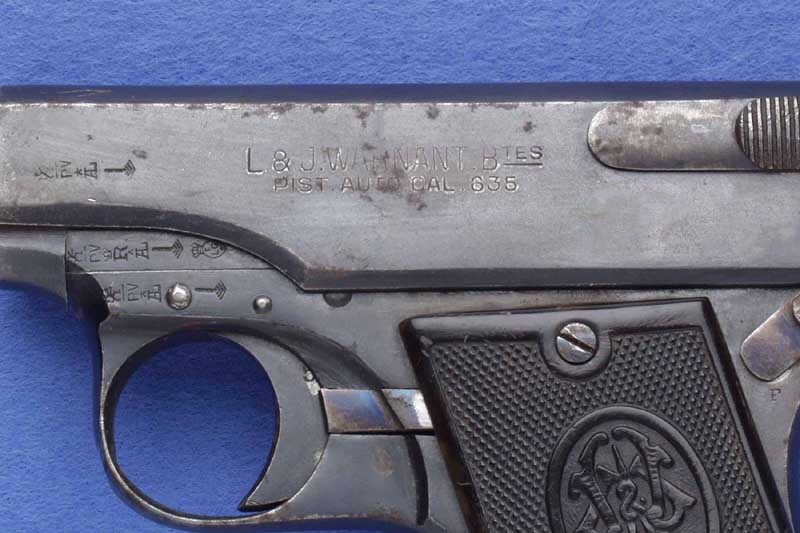 One patent of L. & J. Warnant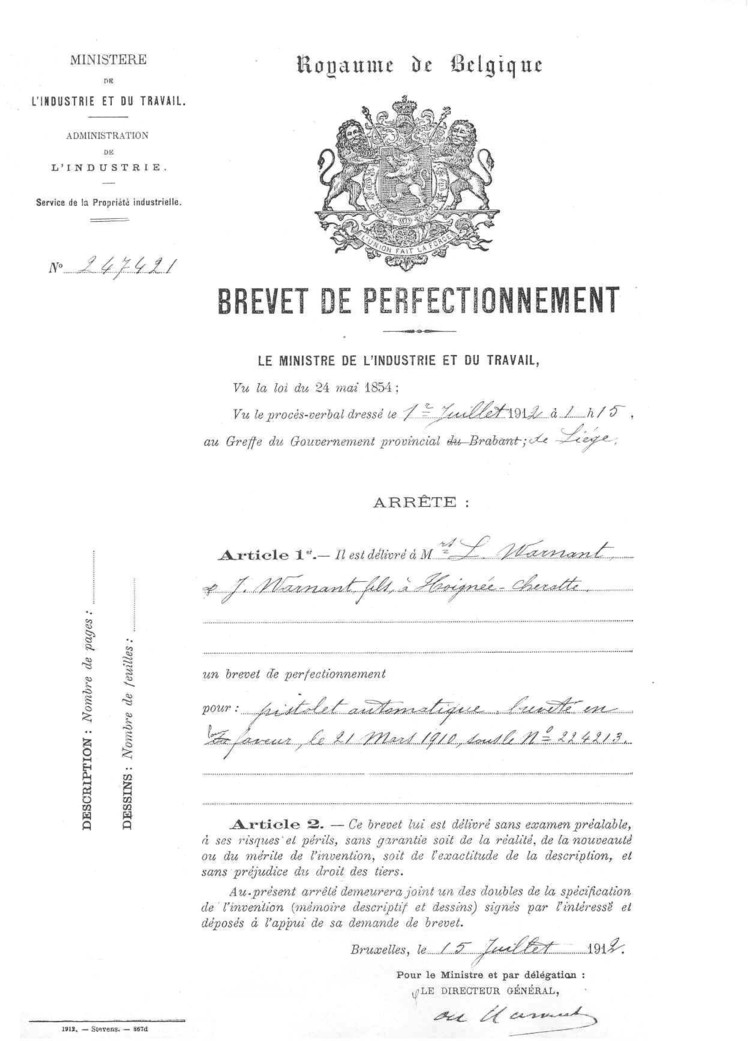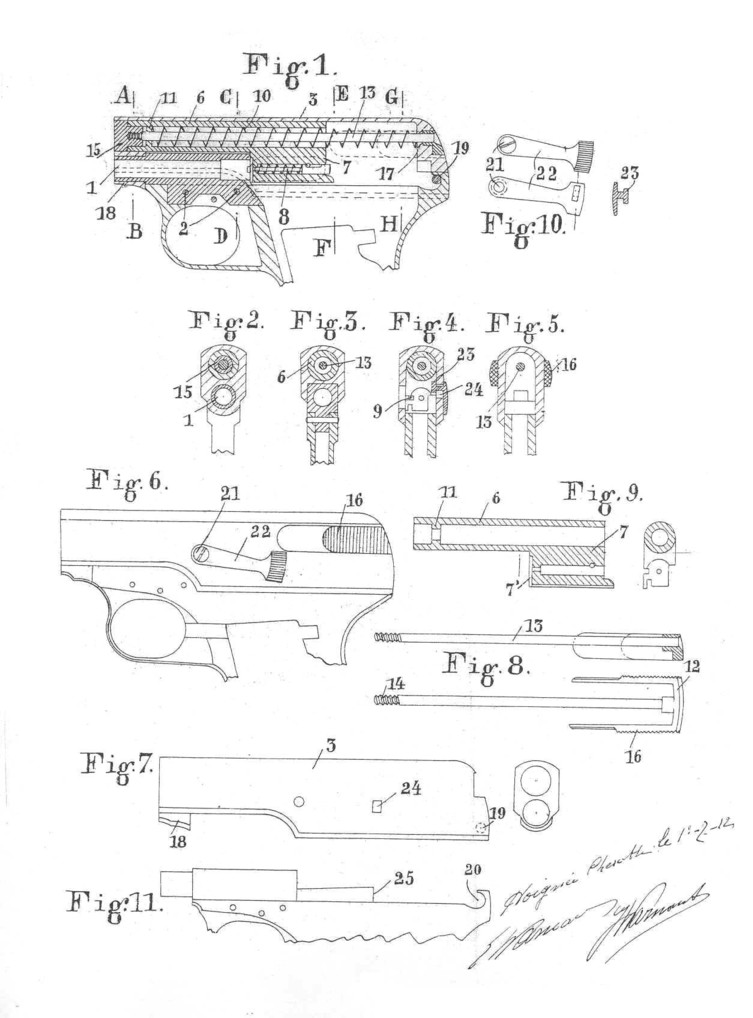 Warnant J. mod francotte
cal 450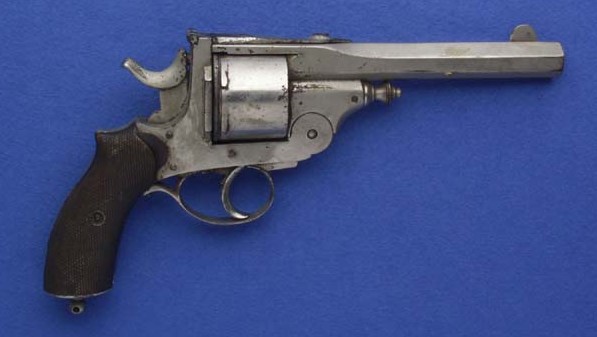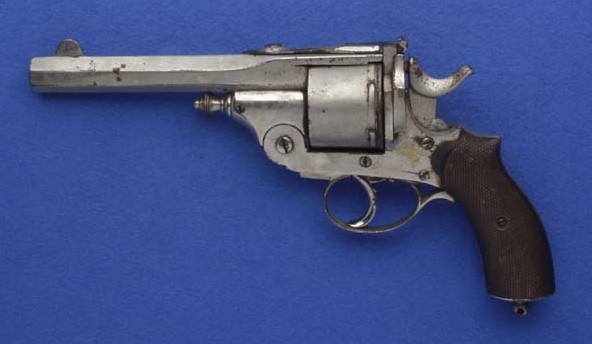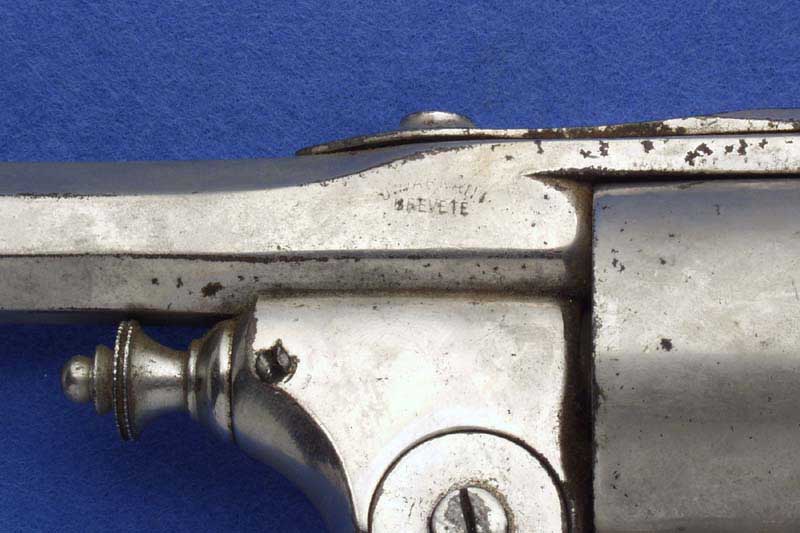 Warnant J. mod top break
cal 320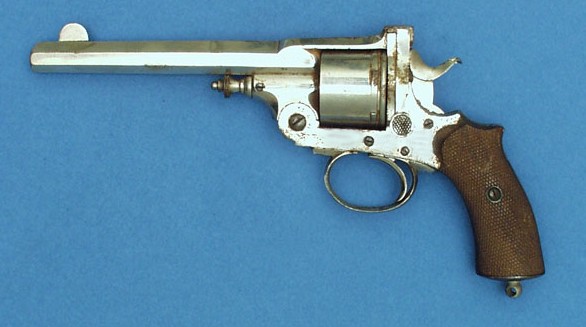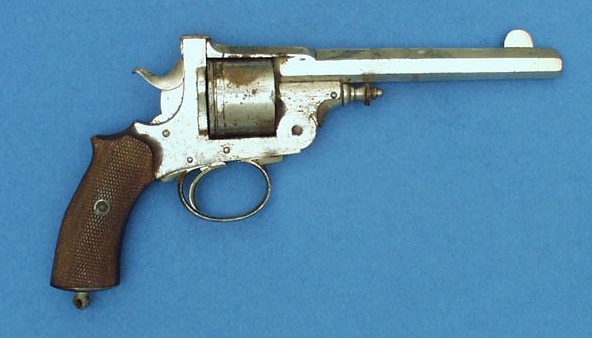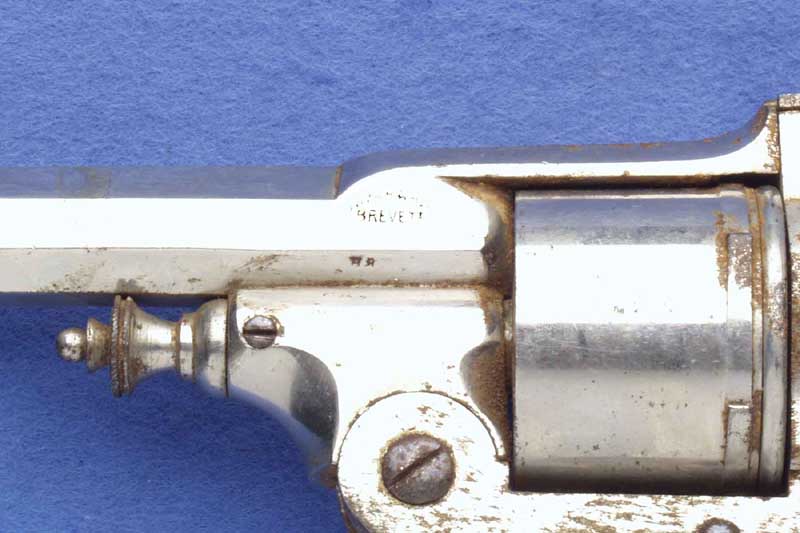 Warnant ?
The revolver is marked on the left side of the barrel, "SCW BREVETES". There are also some smaller markings stamped on the frame and on the barrel, but due to the nickel finish wear they are unrecognizable ("GB"(?) in the circle). The design represents early Belgian self-extracting revolvers. The maker of the gun used several revolver designs as his inspiration. Hinged frame design was probably adapted from S&W. Single tang breech latch of J. Warnant patent. House of Liege proof is stamped on the cylinder. Six shot. Barrel length: 5.50 inch. Calibre 11mm.
The weapon in question corresponds well to the Belgian patent n° 43736 of 1877 of Léonard Warnant-Fransquet.
I would highly like to know the significance of letters "SCW"
DZ
With all my thanks to "Collectiblefirearms" for the pictures.