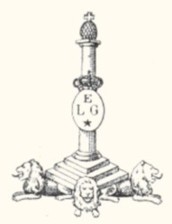 FN B25 Parcours Chasse
F.N hunting rifle B25 custom
Lengte barrels 76 cm
Lengte stick 36cm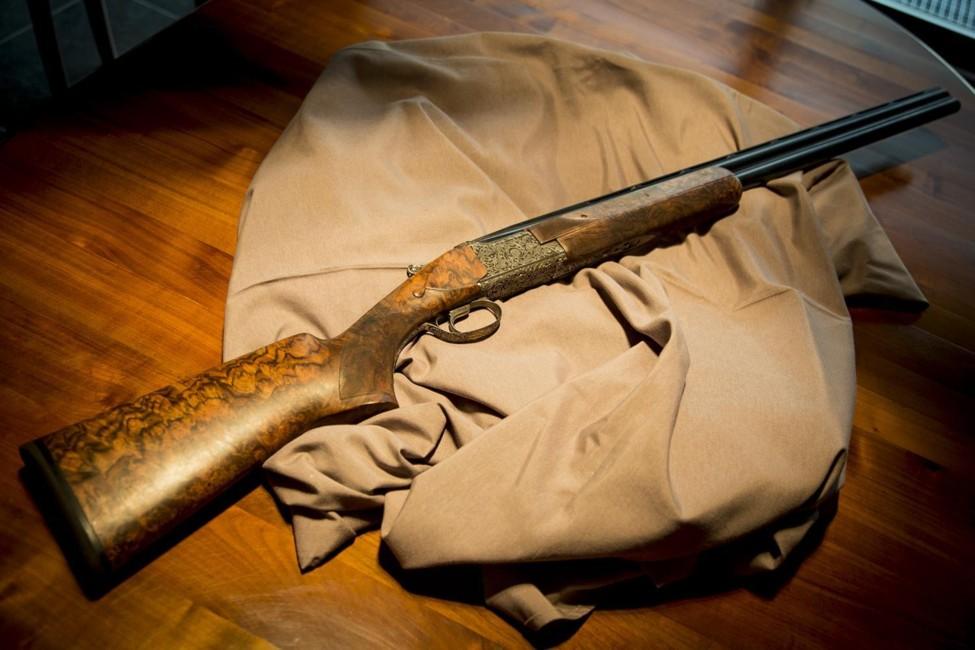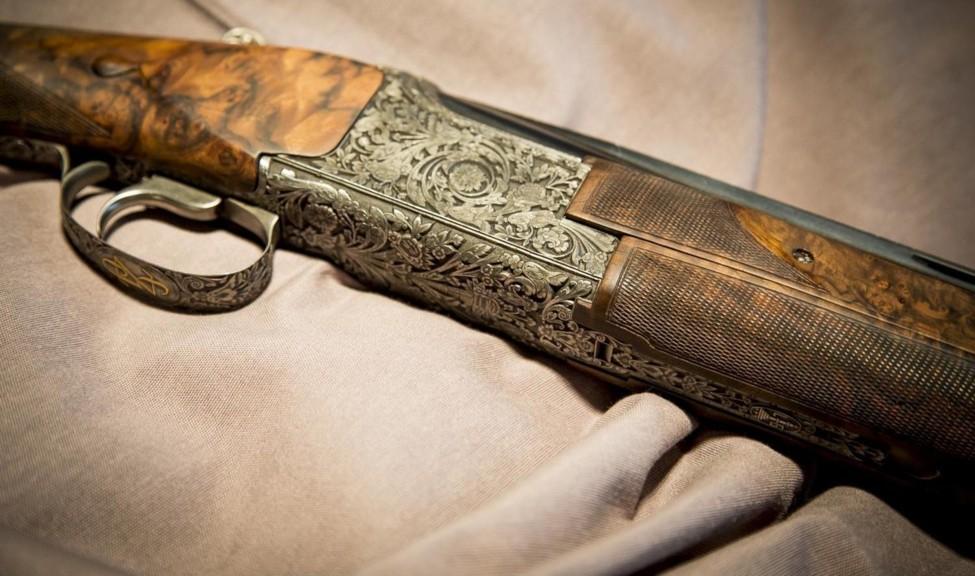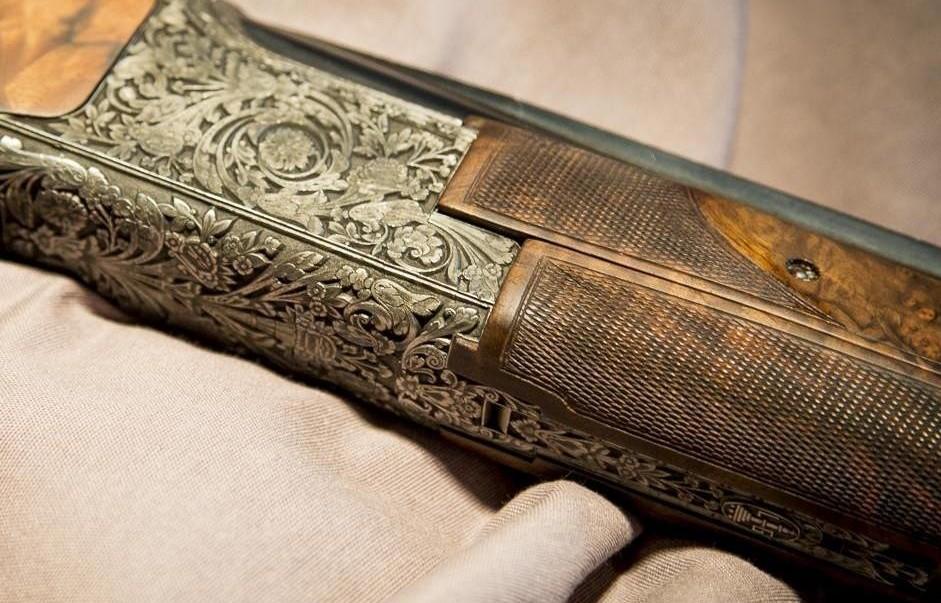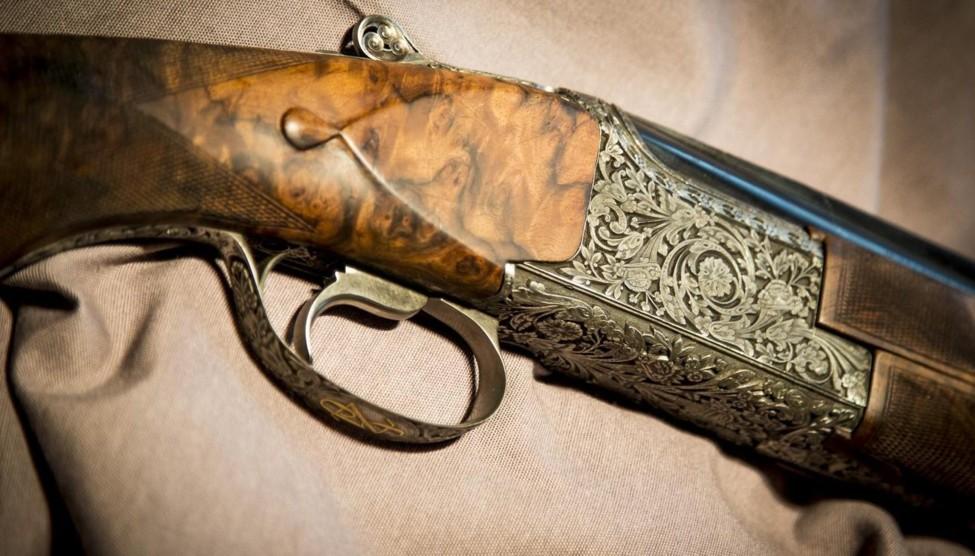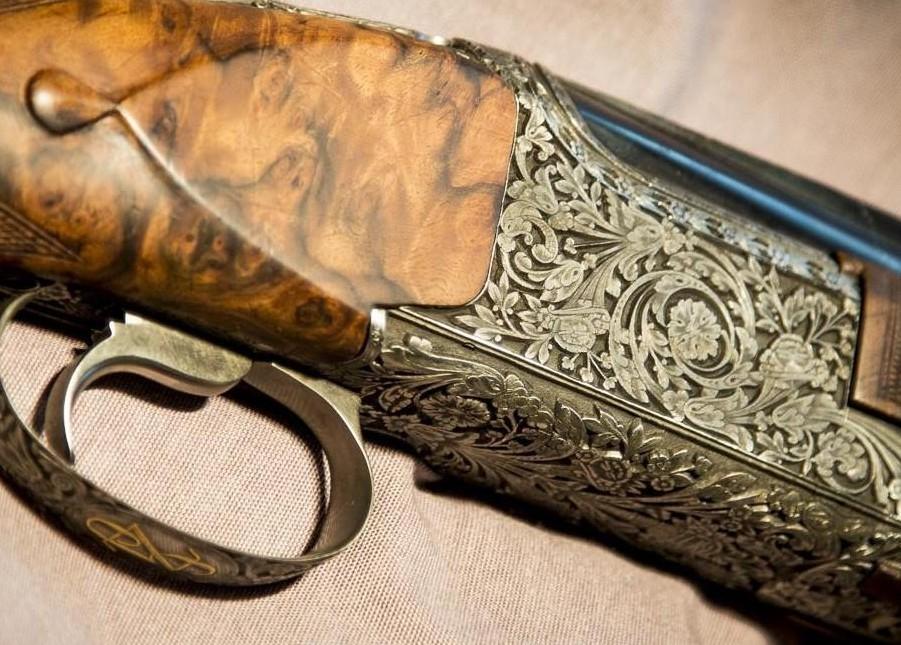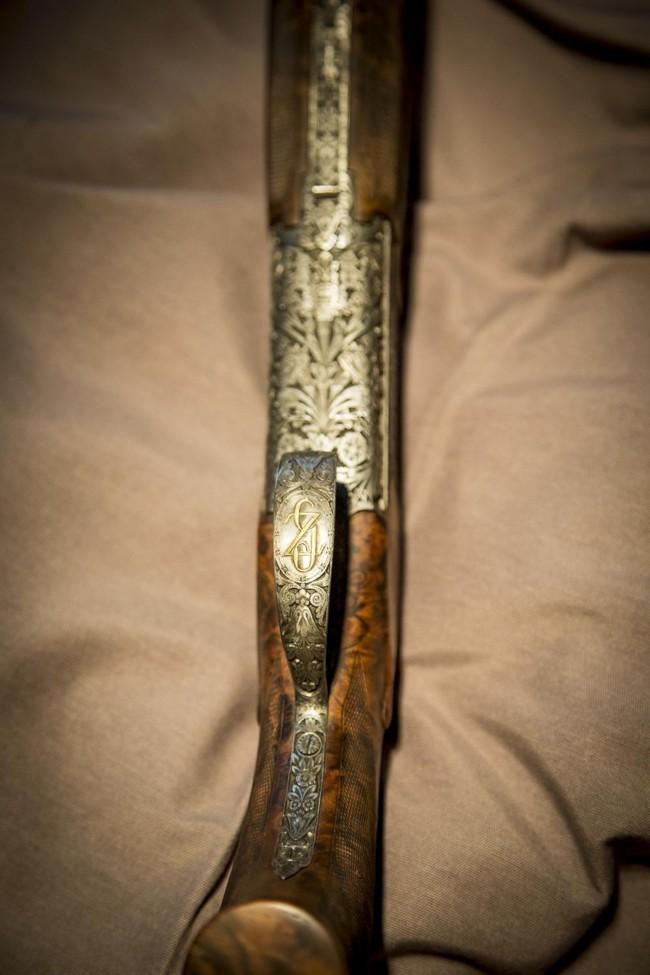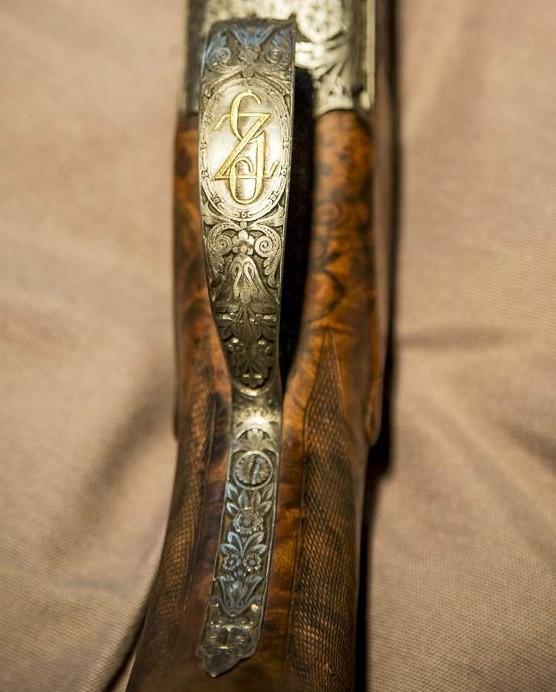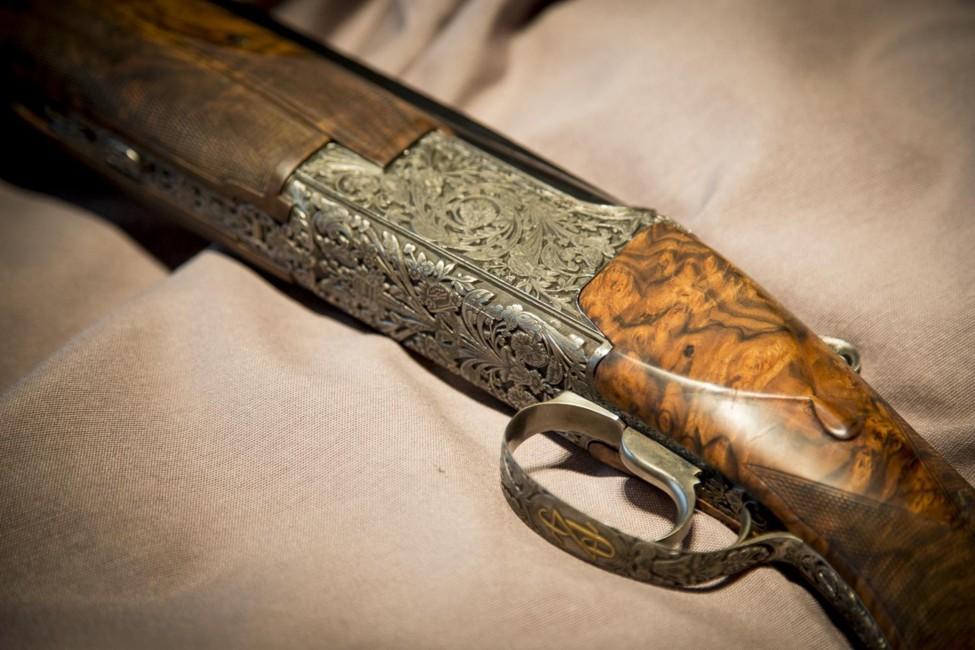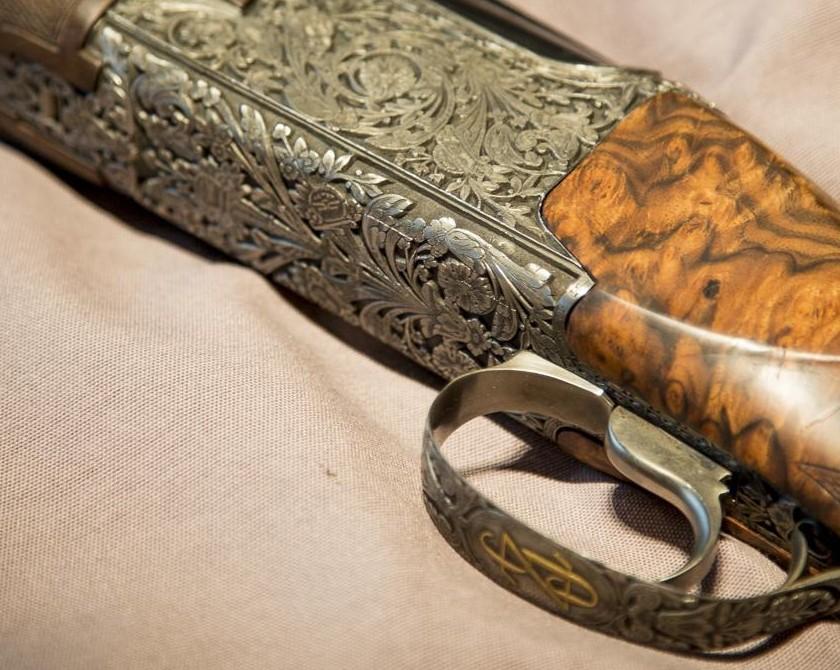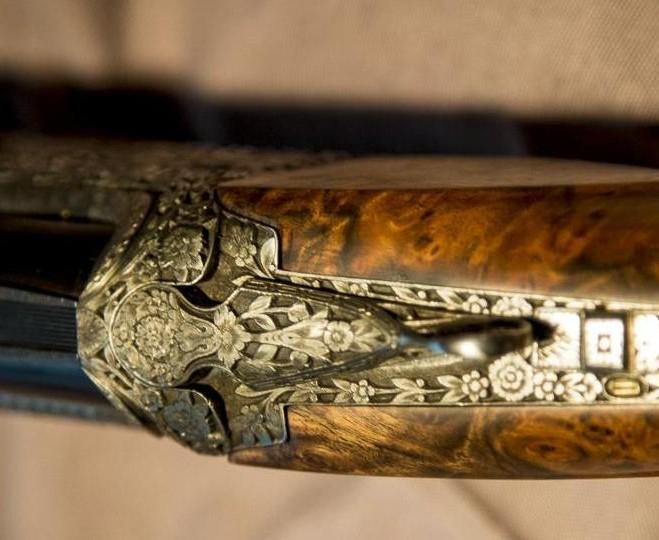 FN B25
It is of course about a B25 rifle (special skeet or shooting with the pigeons to be judged some by engraving)
Manufactured by the Fabrique Nationale díarmes de Guerre ŗ Herstal, this weapon of hunting is according to the publicity of this firm, of a legendary precision, sure, balanced and enduring.
The quality and the robustness of B25 hunting guarantee its effectiveness all while enabling him to appear as light with the beginning as at the end of a hunting.
Itís compact, enveloping rocker and of an exceptional resistance forms only one part and supports all the mechanism of trigger, of percussion and of armament, guarantees of an irreproachable operation.
Damage also that the punches of the bench of tests are not readable on the photographs. They would have probably allowed me to date the weapon (yearly letter)
In addition to the beautiful engraving of a shooting to the pigeon on limps of breech, the weapon carries two engravings which are not FN, namely:
J.J weapons in Ghent: it is most probably about the arms manufacturer-retailer having sold the weapon.
Christian De Bisschop: of not to doubt, it is about the name of the first owner of the weapon.
GG
Photos Littlegun