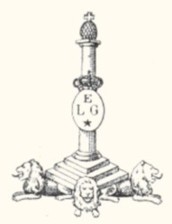 FN FALO
FN FAL Model 50.42 308 Match Heavy Barrel Belgium NIB
Barrel is 23 1/2" w/ flash hider.
Type: Battle rifle, Place of origin: Belgium, Service history: In service 1953—present.
Wars: Vietnam War, Cambodian Civil War, Six-Day War, Portuguese Colonial War, the South African Border War, Northern Ireland Troubles, Rhodesian Bush War, Falklands War, Gulf War, Both Chechen Wars, Balkan Wars.
Production history: Designer Dieudonne Saive, Ernest Vervier Designed 1947-1953, Manufacturer: Fabrique Nationale (FN), Produced: 1953—.
Specifications:
Weight 4.0–4.45 kg (8.8–9.8 lb)
Length 1,090 mm (43 in)
Barrel length 533 mm (21 in)
Cartridge: 7.62x51mm NATO
Action Gas-operated, tilting breechblock
Muzzle velocity: 823 m/s (2,700 ft/s)
Effective range: 500 meters
Feed system: 20 or 30-round detachable box magazine
Sights: Aperture rear sight, hooded post front sight.