Some of the most beautiful work of this craftsman, and many others, are in this book "Liège Gunmakers through their Work. 1800 - 1950".
For more detail see: LIEGE GUNMAKERS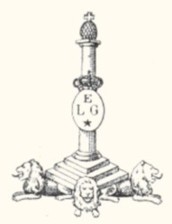 DEPREZ-JOASSART
Revolver DEPREZ-JOASSART invented by Jean Mathieu DEPREZ-JOASSART, malleable iron founder with HERSTAL which deposited 11 patents in Belgium, in particular presents it weapon which is a new system of revolver with mobile breech and central percussion, patented the 01.10.1872.
It functions into simple and double action, the gauge is of 8mm.