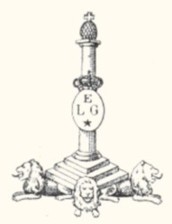 Courard
COURARD, Hubert, Joseph, manufacturer of weapons, Argenteau (1864 - 1871) LIEGE (1865)
It deposited three patents for rifles and pistols.
COURARD Hermann Joseph, manufacturer of weapons, LIEGE (1874) deposited a patent in Belgium for system of rifle.
GG & M.D
Salon pistol of the type FLOBERT in calibre 6mm annular.
The grip is of Renaissance type.
This type of weapon was manufactured by many arms manufacturers of Liège.
GG