Some of the most beautiful work of this craftsman, and many others, are in this book "Liège Gunmakers through their Work. 1800 - 1950".
For more detail see: LIEGE GUNMAKERS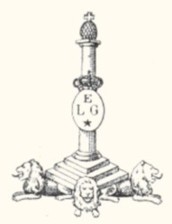 A. Fagnus and Cie
This gun, which was for a long time atribute to a french maker is in fact, a revolver made by the FAGNUS house in Liege, 21 Rue Jonruelle.
The commentary is the same as the 'Normal', this one is simply shorter !!