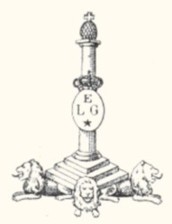 Manufacture Liégeoise d'armes à feu
Manufacture Liégeoise d'armes à feu
Revolver with trigger guard of the type BULLDOG of Liège.
This weapon with 5 shots seems it is of gauge 380 with central fire, the loading is done by a door on the right side.
Crowned ML is of course the mark of Manufacture Liégeoise d'Armes à Feu, street of Vertbois, 54 in Liege.