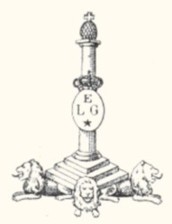 Manufacture Liégeoise d'armes à Feu
Shotgun to one barrel with opening to key snake of calibre 9mm Flobert, system LECLERCQ. The gun is with eight sides then becomes round.
This weapon readily had "rifle of poacher" because of his facility to be dissimulated under a coat.
The manufacturer is MANUFACTURE LIEGEOISE D'ARMES A FEU street of Vertbois, 54.