Some of the most beautiful work of this craftsman, and many others, are in this book "Liège Gunmakers through their Work. 1800 - 1950".
For more detail see: LIEGE GUNMAKERS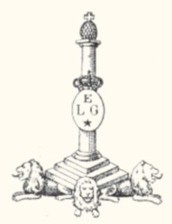 Jean Baptiste GAUBERT
VERY SCARCE BELGIAN MADE GAUBERT SYSTEM RIMFIRE CARBINE.
IRON FRAME - SKELETON STOCK WITH NICE WALNUT PANELLING.
SLIDE ACTION BREACH, CAN BE TAKEN DOWN FOR EASY TRANSPORTATION. CAL. 8mm (SMOOTH) ENGRAVED WITH FOLIAGE.
LE PETITE PARISIEN AND GAUBERT BREVET STAMPED ON SLIDE.
OAL=100mm, BARREL=670mm. INTERESTING GUN, NOT ONLY FOR THE SYSTEM COLLECTOR. (DER NEUE STOEKEL, PAGE 423).
Thanks to "AUGUSTUS FINE ANTIQUITIES" for the pictures.
Jean-baptiste GAUBERT was an inventive harquebusier in LIEGE and PARIS under the second Empire!
He does not appear in the list of the manufacturers of Liège registered in the proofhouse, which leaves us think that this Mister was French but that he had fasteners to Liège where the ability of the craftsmen arms manufacturers was universally recognized as well as the accessible cost price.
A many French arms manufacturers (DELVIGNE, FLOBERT, ROBERT etc) acted in the same way.
This weapon (unrifled bore 8mm) is indeed system GAUBERT, the breech is sliding and the barrel advances for the loading, by pushing a lever located in lower part.
The skeletal stick intended to reduce the unit and meets on other types of weapons of Liège (a rifle FLOBERT at DUMOULIN for example).
The weapon is marked LE PETIT PARISIEN and GAUBERT BREVETE. The first mark indicates still a little more the French origin of the weapon.
I deplore the absence of photographs representing the punches of tests which could have said some to us more.
GAUBERT also manufactured a gun of shooting of the same system (see photo in appendix).
GG
NOTE
The reading of the patents of GAUBERT Jean-baptiste (provided by max) receipt later on, brings the certainty which this arquebusier was Parisian since installed 13 street Notre Dame of the Fields.
It was represented in LIEGE since 1859 by SPIRLET E. until 1863 seems it.
In 1864 it one is named DUSAUTOIT P. which took over.
GG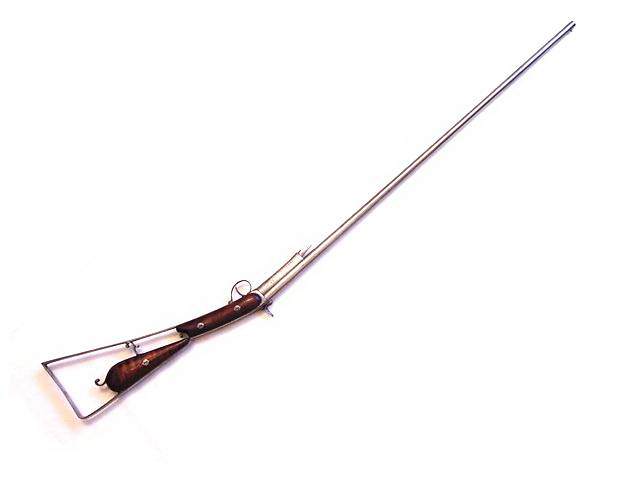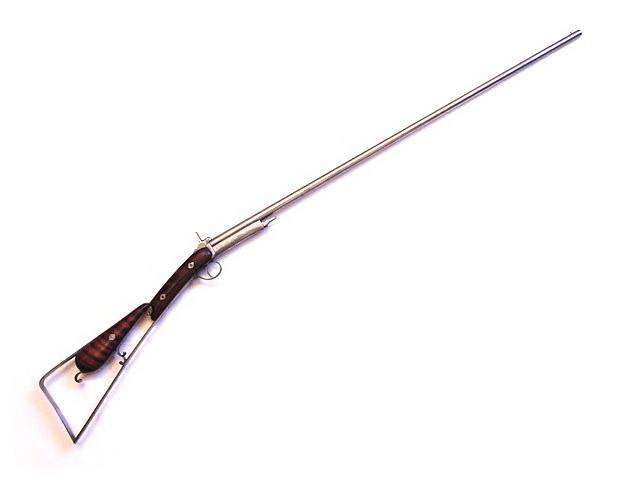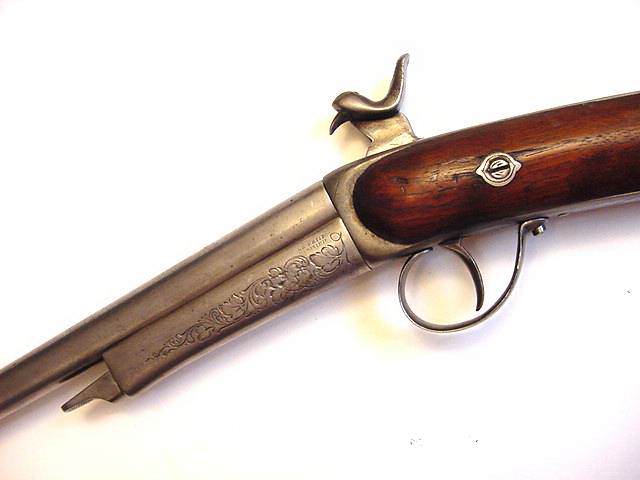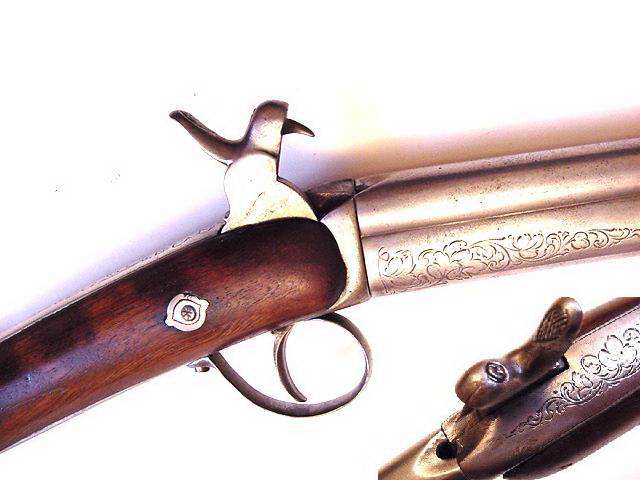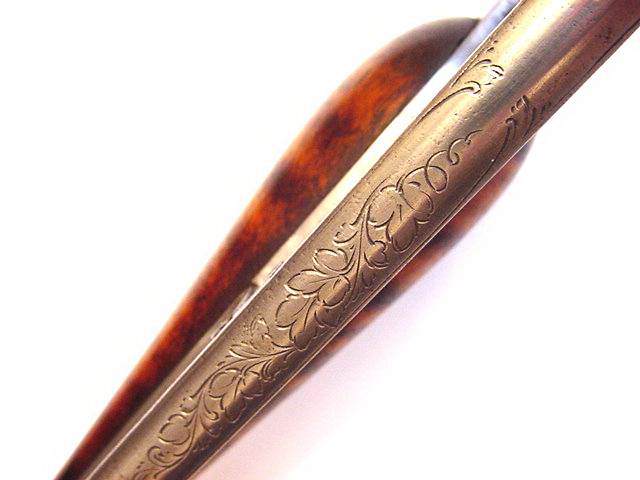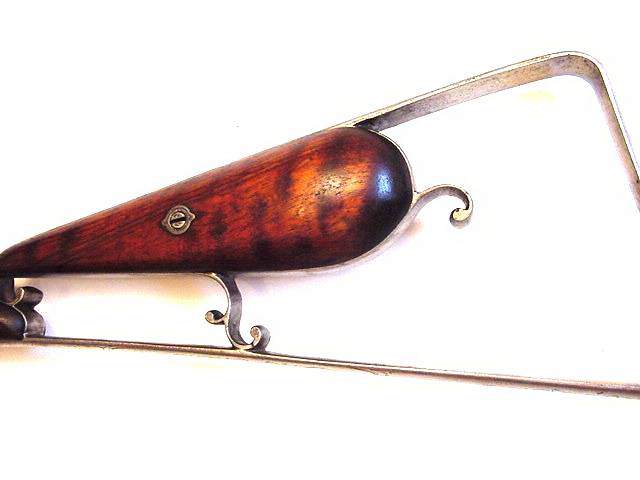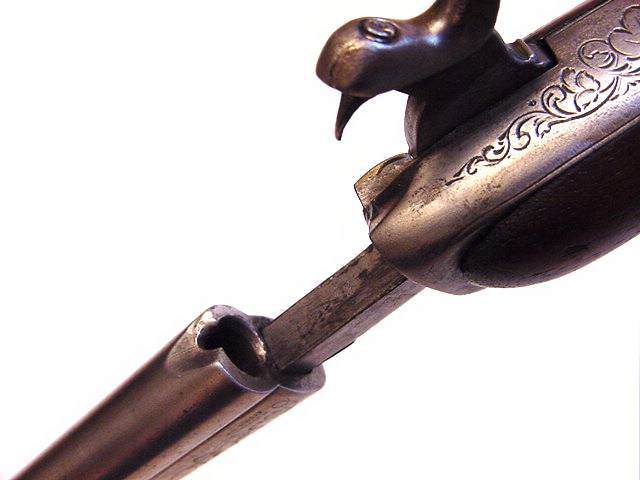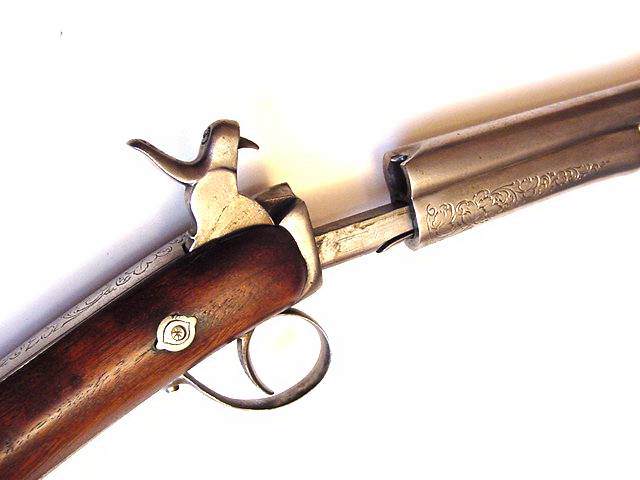 Jean Baptiste GAUBERT
Rifle 6 mm Flobert smoothbore Gaubert.No 6197
Peter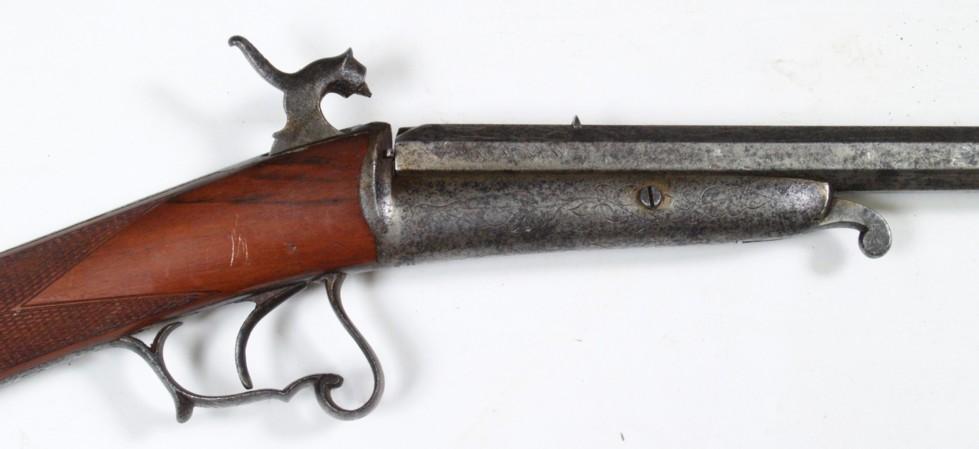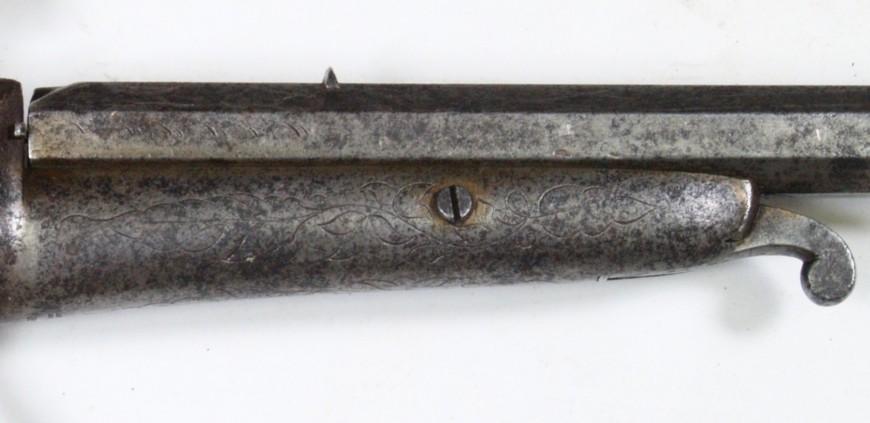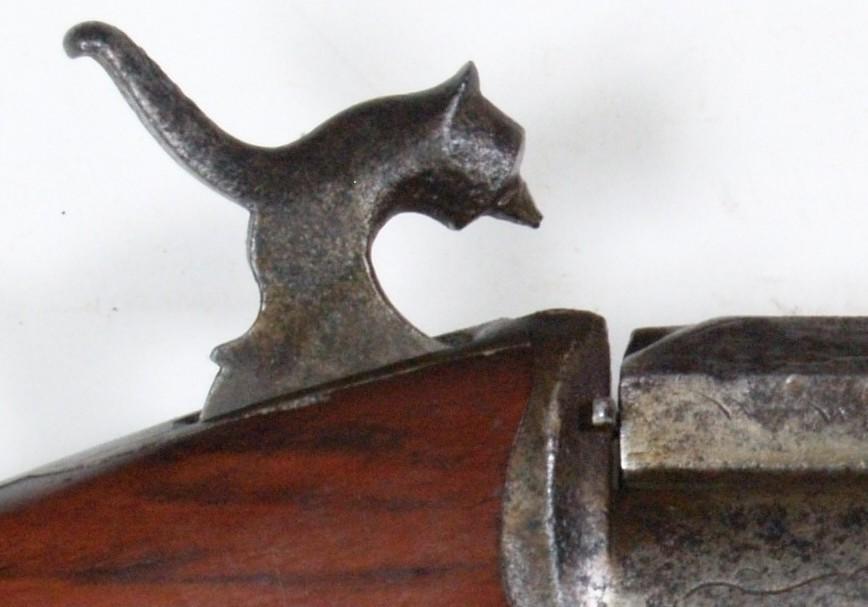 Gaubert
Annular percussion of 8,5 mm, the salesman said to me.
But I am of opinion that it's acts of a parlor gun, caliber of 9 mm flobert, with slipping barrel of 20 cm.
Gaubert was an arms manufacturer to Liege, 1850-60 approximately. Can be a patent of him even?
The loading by the breech popularized much the sporting shooting and of leisure.
Only 2 other specimens are known at Bruno Brukner and Otto Halfmann
(Die Scheibenpistole, Stuttgart 2004, p. 111, ISBN 3 00 013128 0).
Bert