Winchester 1897 Take down
The Model 1897 was an evolution of Winchester Modèle 1893 designed by John Browning. Launched in June 1893, M93 suffered from a cartridge charged with black powder which does not convince the hunters. In 1897, Winchester Repeating Arms Company proposed a version adapted to the powder without smoke and the volume of the sales makes forget the failure of M93. Until 1957, more than one million M97 were sold. It is equipped with an external hammer and a tubular magazine. It is the elevator which locks the breech by taking support on the carcass. It was delivered in gauge 12 and 16. There also existed in dismountable version. Many lengths of barrel were proposed.
There are mainly three models of Winchester 1897
"Riot Gun", "Trench Gun" and "Shotgun".
This one is Shotgun Winchester model 1897
The overall length is of 117cm.
The length of the barrel is of 69cm.
It with the characteristic to be dismounted in two parts rather easily.
One inserts the "stem" located in front of the tube store and one turns this one, then one advances to the maximum the sliding forearm. Then one makes swivel the unit gun-tube-forearm and one separates from the back.
Alain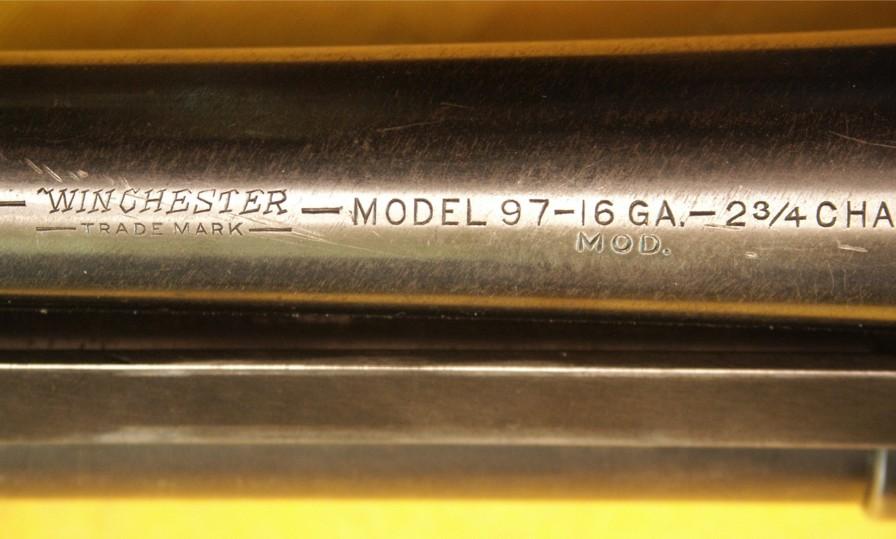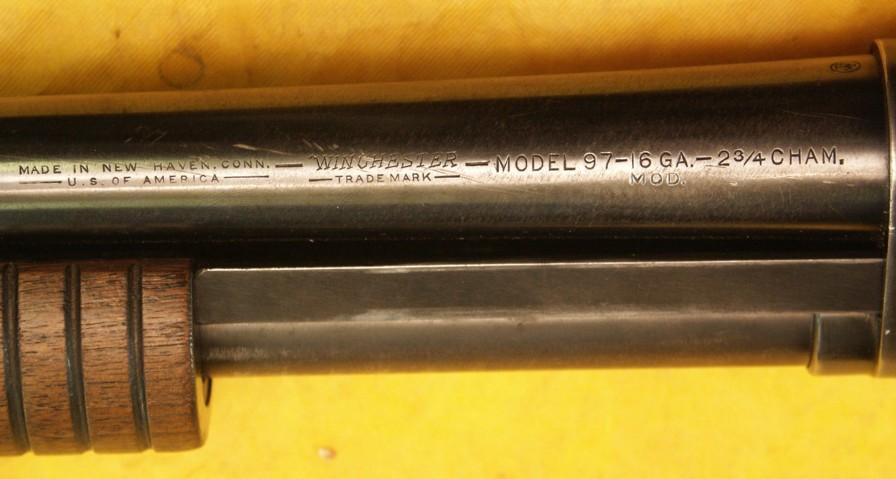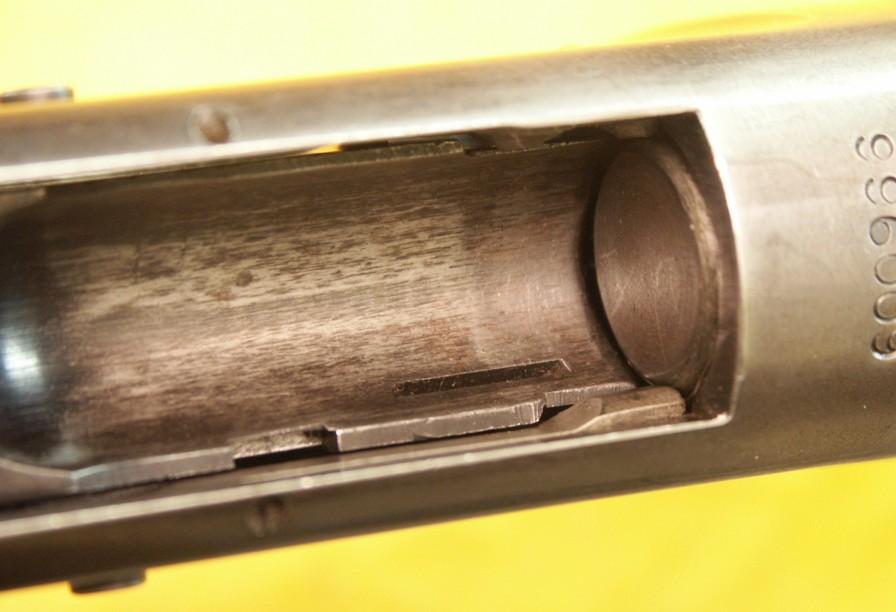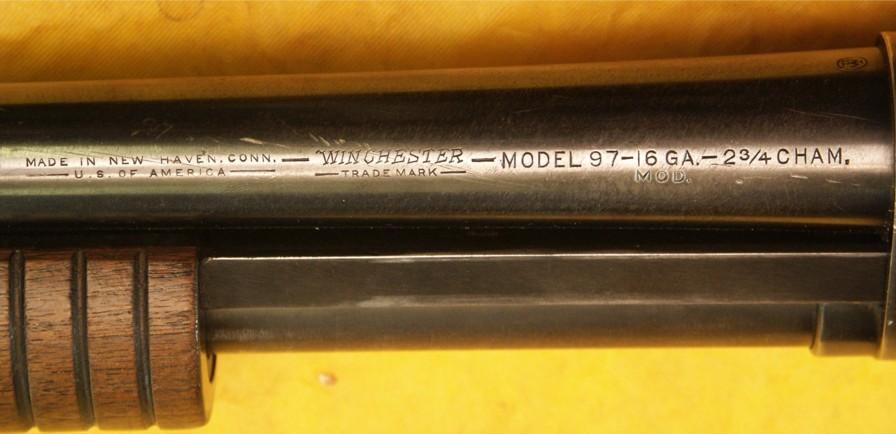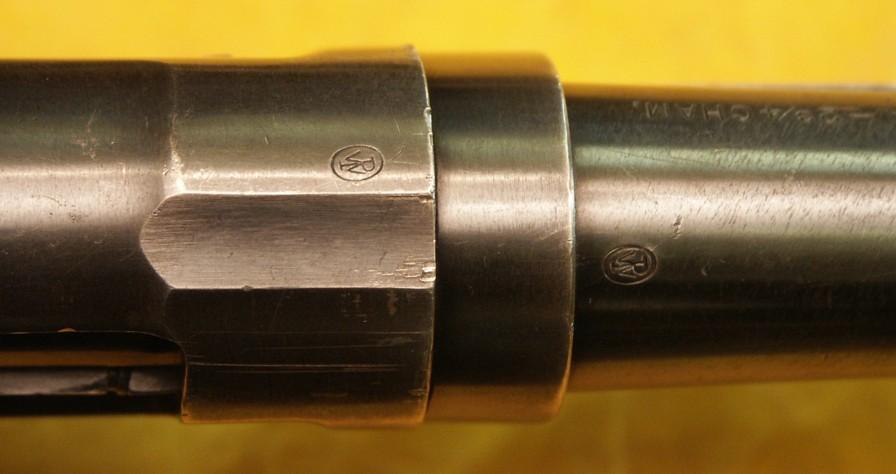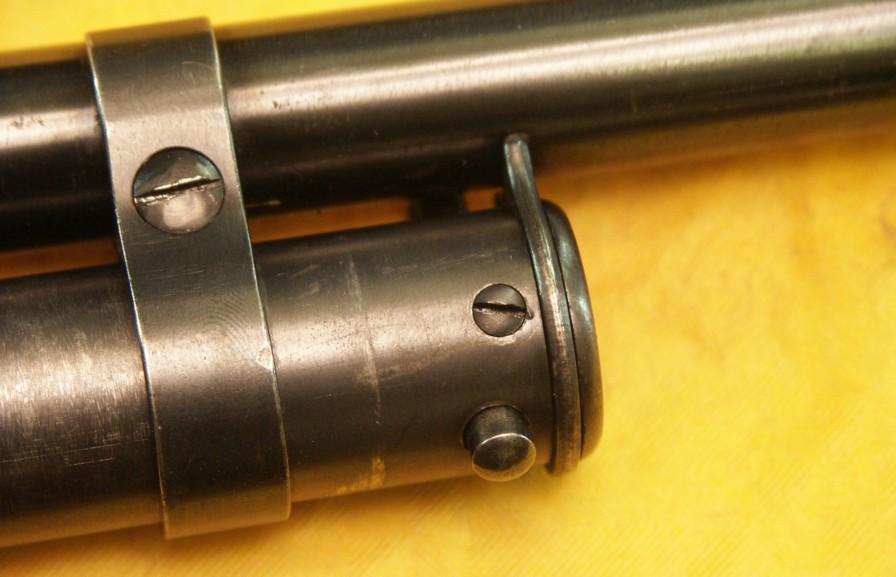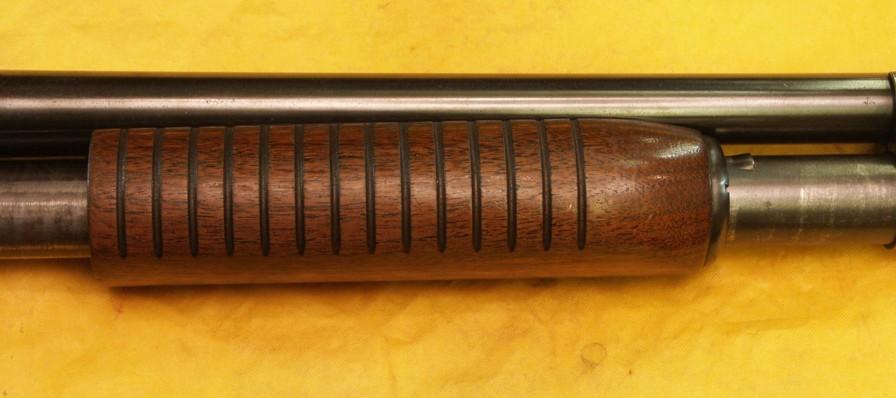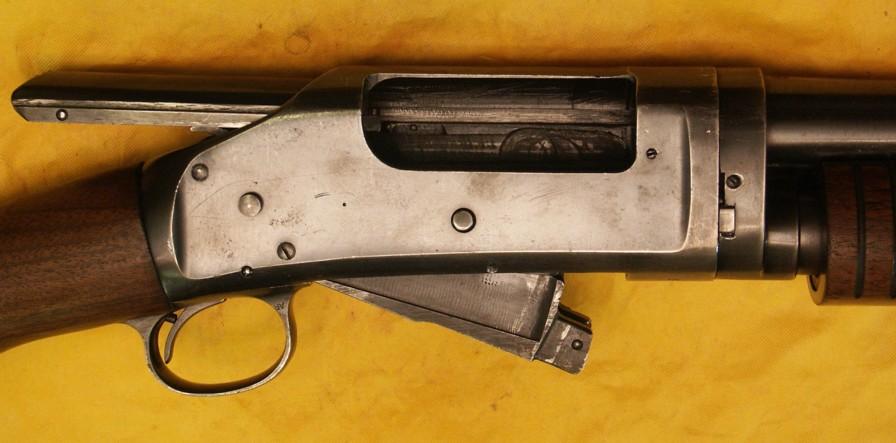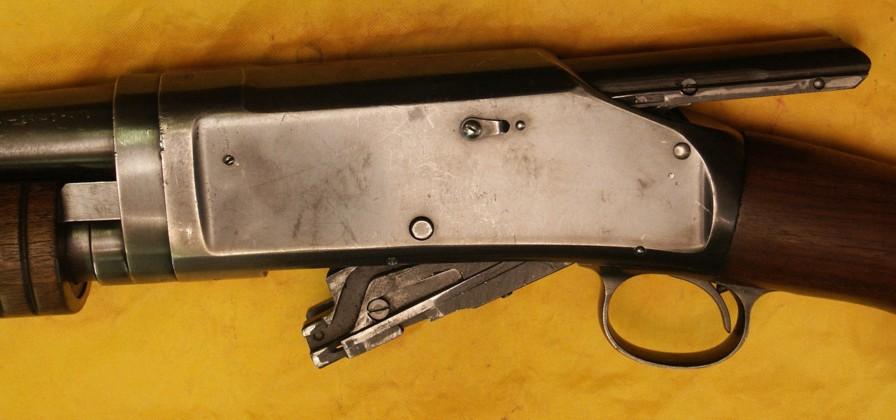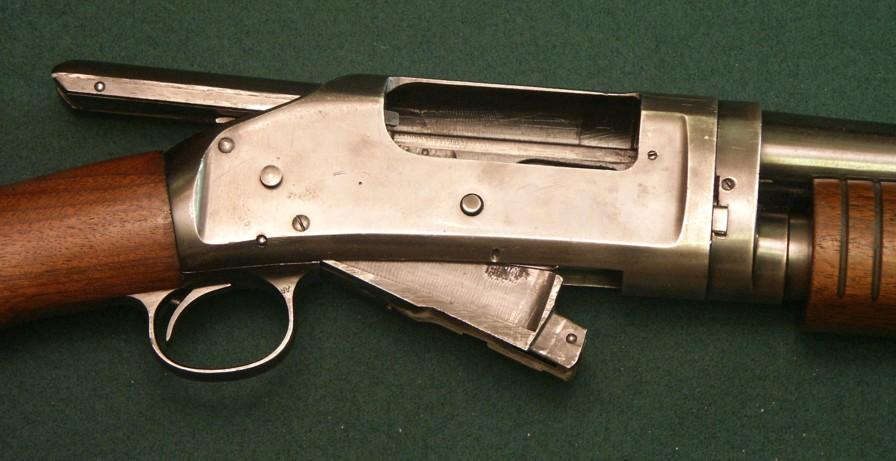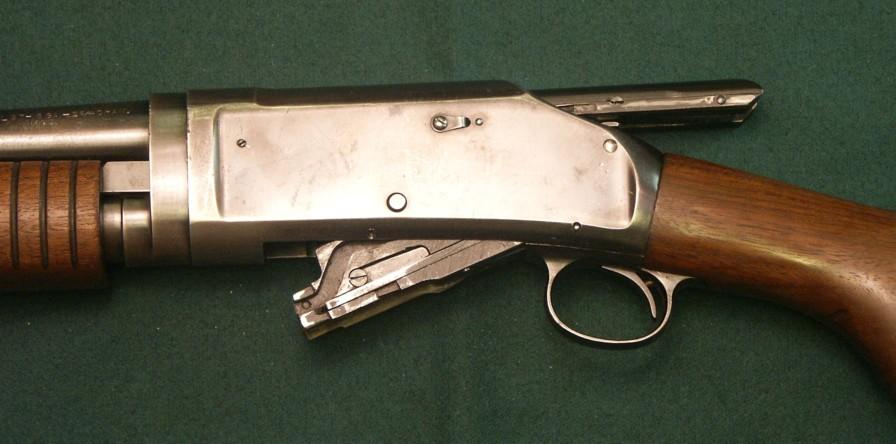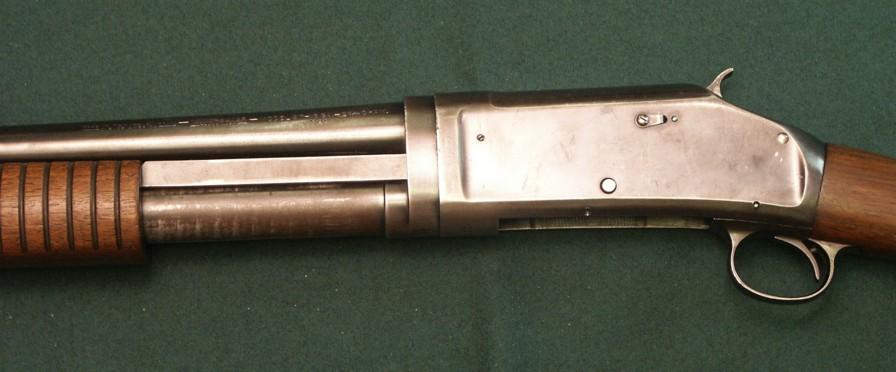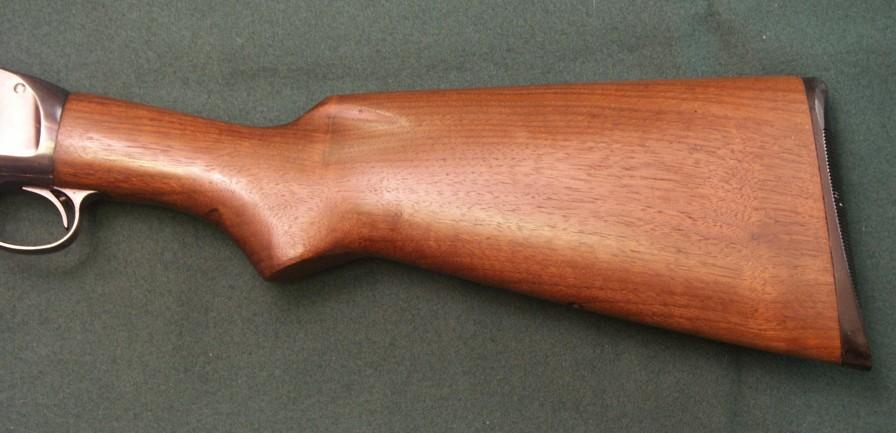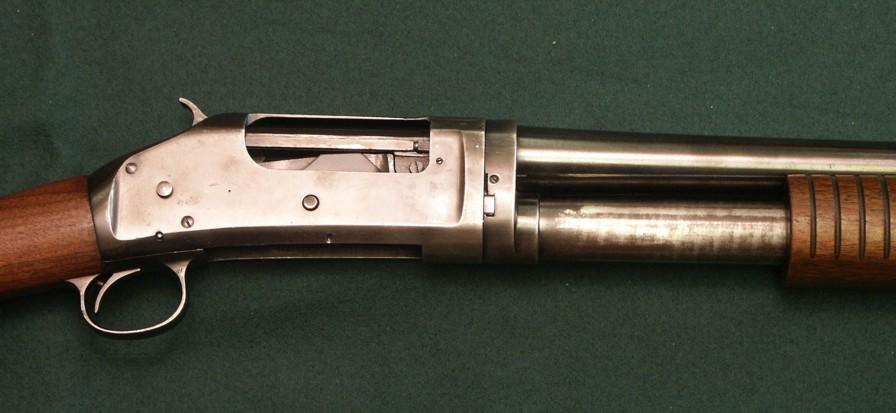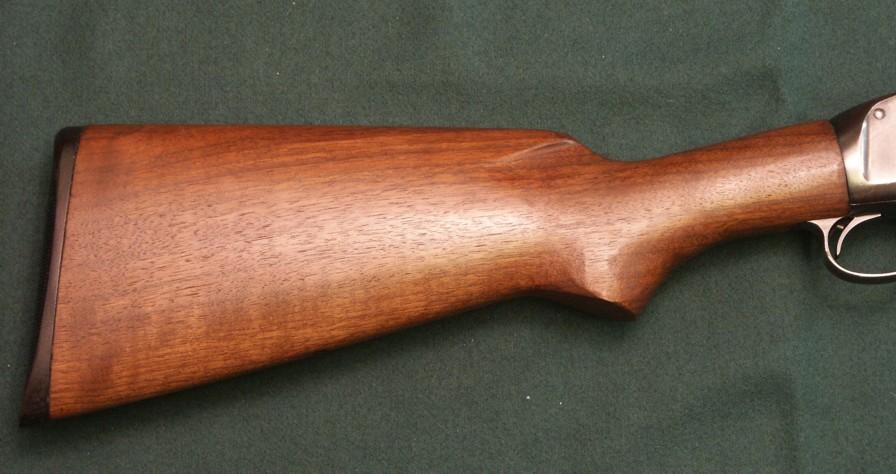 Others model 1897
Trench Gun


Riot Gun


Shotgun