Some of the most beautiful work of this craftsman, and many others, are in this book "Liège Gunmakers through their Work. 1800 - 1950".
For more detail see: LIEGE GUNMAKERS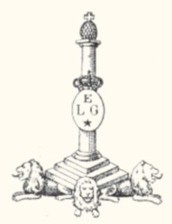 Superb photo file!
As for locating the weapon, it is another thing… A certainty: this revolver owes anything, neither of near nor by far in Henri Pieper and his successors, even if the silhouette points out something of already considering. One also took again a system of swivelling side safety, absent from the Pieper revolvers
Another quasi-certainty: it is well a Belgian manufacture according to 1892 and before 1914 (I would have bet for Spanish - I lost). A manufacture not especially top-of-the-range: if one trusts the photographs, the completion is rather average and one should not have used steel of high quality.
As for markings, I still seek.
Michel
Hello,
From my this "Pieper-Bayard" is a William Grah, in so far as the system of advanced (gas loss) of the barrel is integrated into this weapon.
Each one knows that WG copied Pieper and deposited patents "improved" in 1910.
After this date, it itself was copied "officially" by A. Francotte and Clément - which reflect this weapon with their catalog by simplifying it (less expensive cost price) while making disappear the complex system from sealing of gases - and many other manufacturers inhabitant of Liège and Spanish.
Phil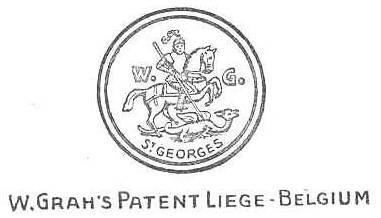 The Masereel catalog seems to give reason to Philippe (see page attached). The logo of the revolver of Alain resembles, in coarser, with the trade mark of William Grah.
But which manufactured this revolver???
Michel