Some of the most beautiful work of this craftsman, and many others, are in this book "Liège Gunmakers through their Work. 1800 - 1950".
For more detail see: LIEGE GUNMAKERS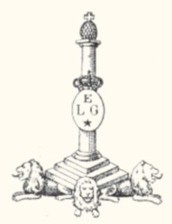 Bayet Frères
Here is an imposing 12-barrelled spindle revolver (probably 7 mm) signed Bayet Frères Brevetés.
Folding trigger, ejection rod screwed into the handle, loading by the right side door.
The markings
N crowned: countermark of a controller, in use between 1853 and 1877
TJS and S on the handle under the blister: not identified so far.
2060: Probably a manufacturing number.
There should be other punches on the barrel, especially an ELG on a star in an oval, namely the acceptance punch between 1846 and 1893.
See also Alain Daubresse's book "Liège Gunmakers through their work - 1800-1950".
The Liège armourers through their achievements".
The Bayet brothers were enrolled in the Test bench of Liège from 1860 to 1881. They've filed several patents, but at first glance nothing matches that gun.
One member of the research team suggested that it could be a Chaineux system manufactured by Bayet Frères, as was the case by other manufacturers.
GP with the help of HPH