Some of the most beautiful work of this craftsman, and many others, are in this book "Liège Gunmakers through their Work. 1800 - 1950".
For more detail see: LIEGE GUNMAKERS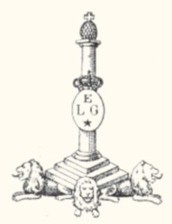 Bayet Brothers
System ROLLING-BLOCK from REMINGTON knew many alternatives.
It is about a retrograde rotating mechanism which in particular was manufactured under license by brothers NAGANT.
The present weapon was thus manufactured by brothers BAYET under license also but probably not with same success.
The photographs do not make it possible to check certain details as the gauge and the stripes of the barrel.
It carries various markings, which one can classify in two groups:
a) The punches of the proofhouse of Liege
ELG on star in an oval: final acceptance of use of 1846 to 1893.
X under crown: countermark of the controller of use of 1853 to 1877.
Peron: inspection post 1853.
EL in cursive letters: provisional test of use of 1852 to our days.
b) Marks of the manufacturer:
BAYET BROTHERS A LIEGE: manufacturers of weapons inhabitants of Liège registered with the proofhouse of 1860 with 1881. They are the agents of six patents.
PATENT REMINGTON 19995: this mention was obligatory for a weapon manufactured under license for a question of royalties.
10, 6: it would have acts of the gauge.
V and G in a circle: it is perhaps about mark of workshop (controller).
LDD - ELH: idem above.
With my direction these rifles BAYET brothers are rarer than the NAGANT!
GG