Some of the most beautiful work of this craftsman, and many others, are in this book "Liège Gunmakers through their Work. 1800 - 1950".
For more detail see: LIEGE GUNMAKERS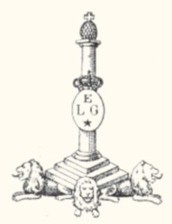 Berleur Michel
It is a pocket flint gun with baguette, signed Michel Berleur. Flat wood inlaid with silver wire.
No markings photographed. Diameter of the barrel not specified.
Michel Berleur was active in Liège between 1780 and 1815. He is the brother of Guillaume Berleur, who worked at Boutet in Versailles. The gun is a perfect match for that period.
GP