Some of the most beautiful work of this craftsman, and many others, are in this book "Liège Gunmakers through their Work. 1800 - 1950".
For more detail see: LIEGE GUNMAKERS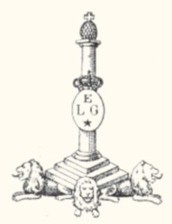 Bischop Pierre
Here is a garden rifle of the type Remington Rolling Block model 4 in 9 mm Flobert. English butt.
The markings
peron: inspection, from 1853 to the present
ELG on star in crowned oval: accepted, between 1893 and 1968
ua spangled: countermark of a controller, between 1877 and 1968
1913: probably the year of manufacture
8.4: diameter in millimetres
FL 9 M C: the 9 mm Flobert short caliber.
According to the detailed research of a member of the team, it was a weapon derived from patents filed by Pierre Bischop, rue Derrière la Halle in Liège, then rue Large Voie 553 in Herstal. He filed about a dozen patents in the 1890-1895. On the ones I have seen, however, there is not the disassembly lever located on the right side of the housing. But that probably doesn't mean anything.....
GP with the help of MAX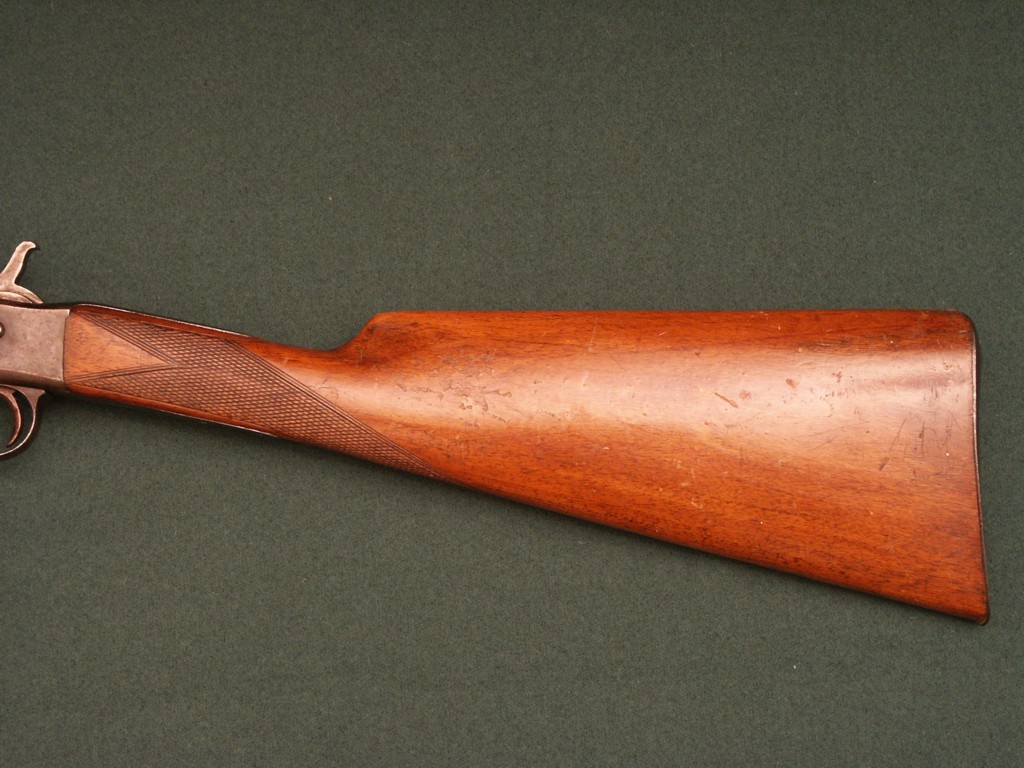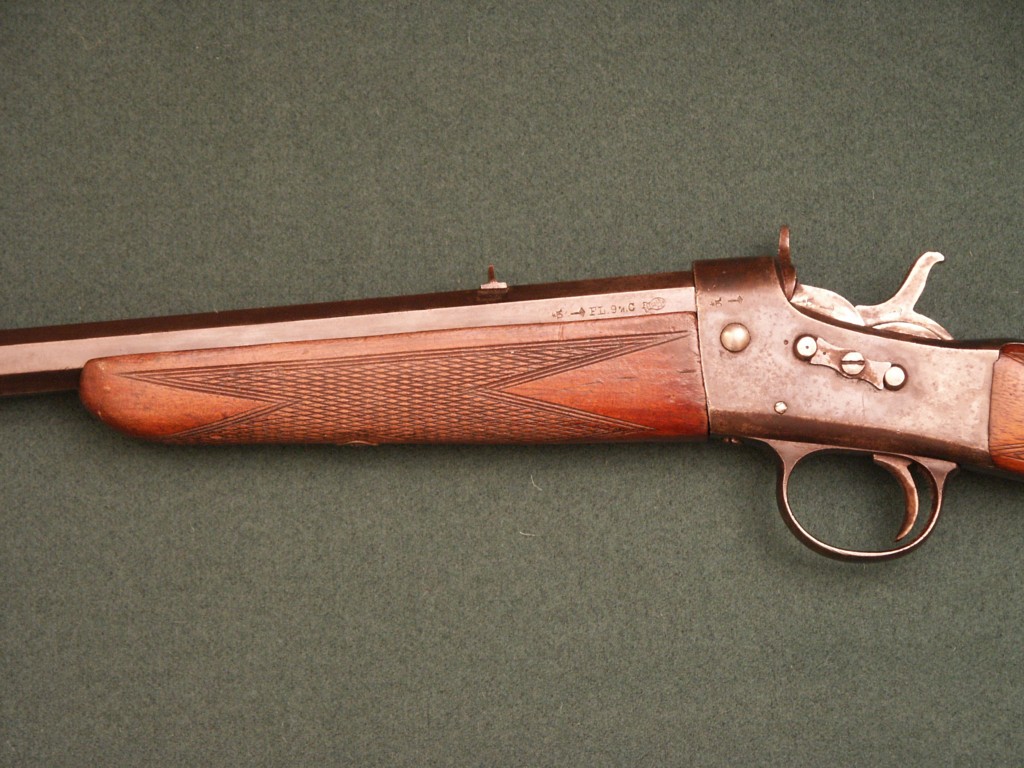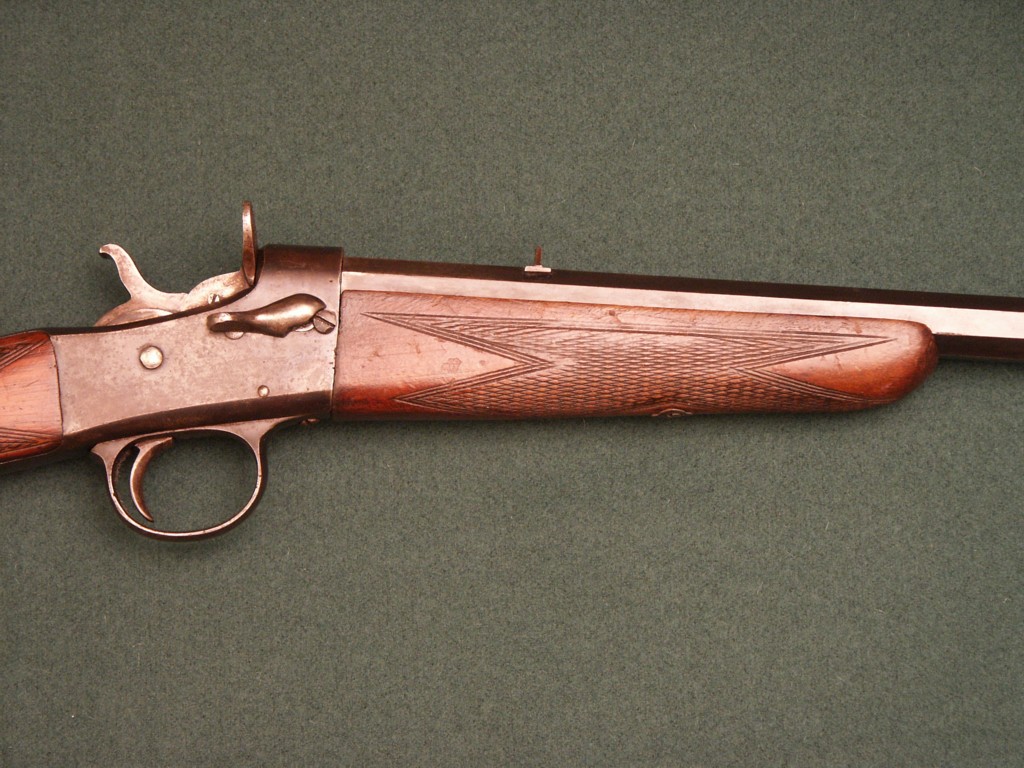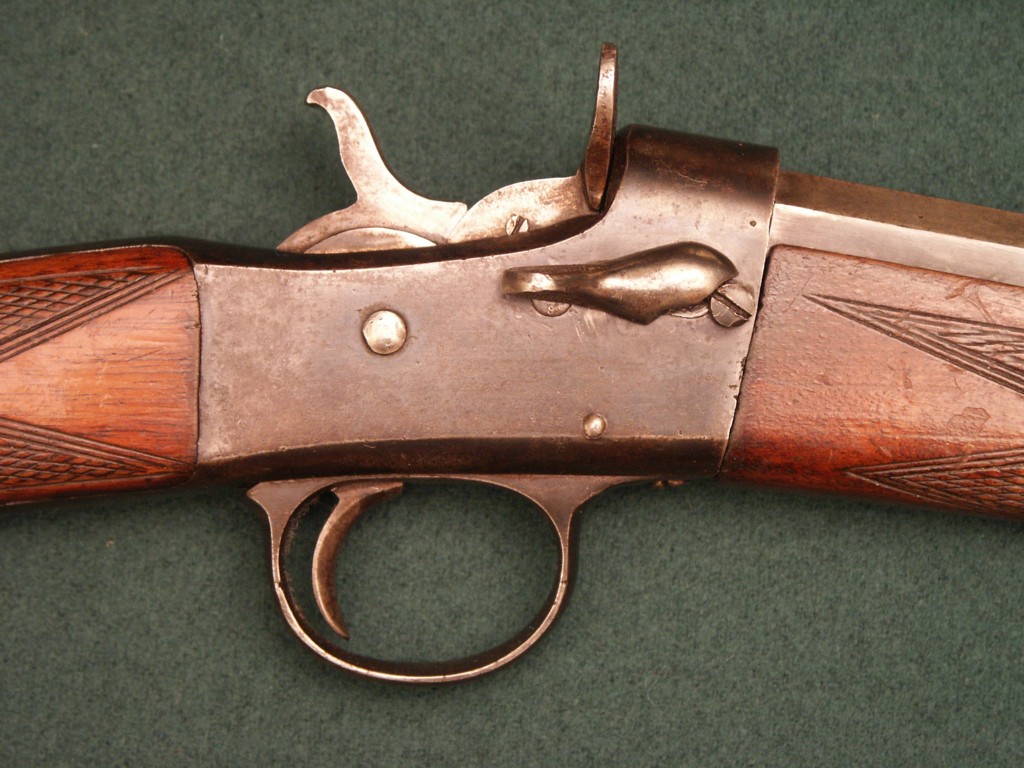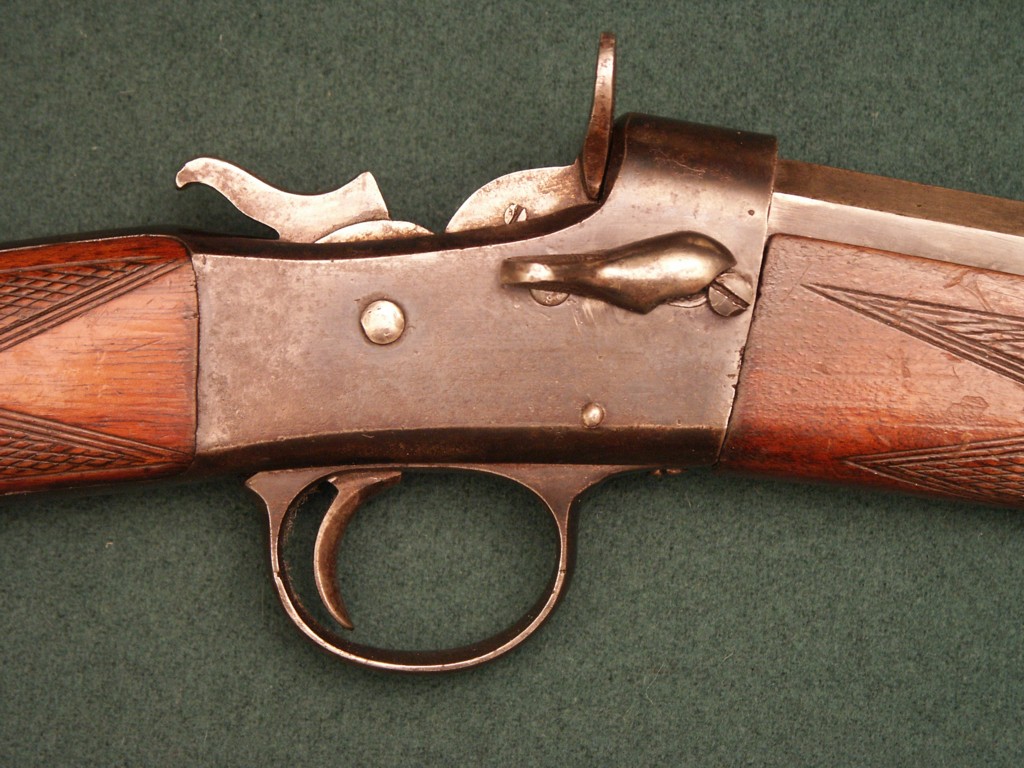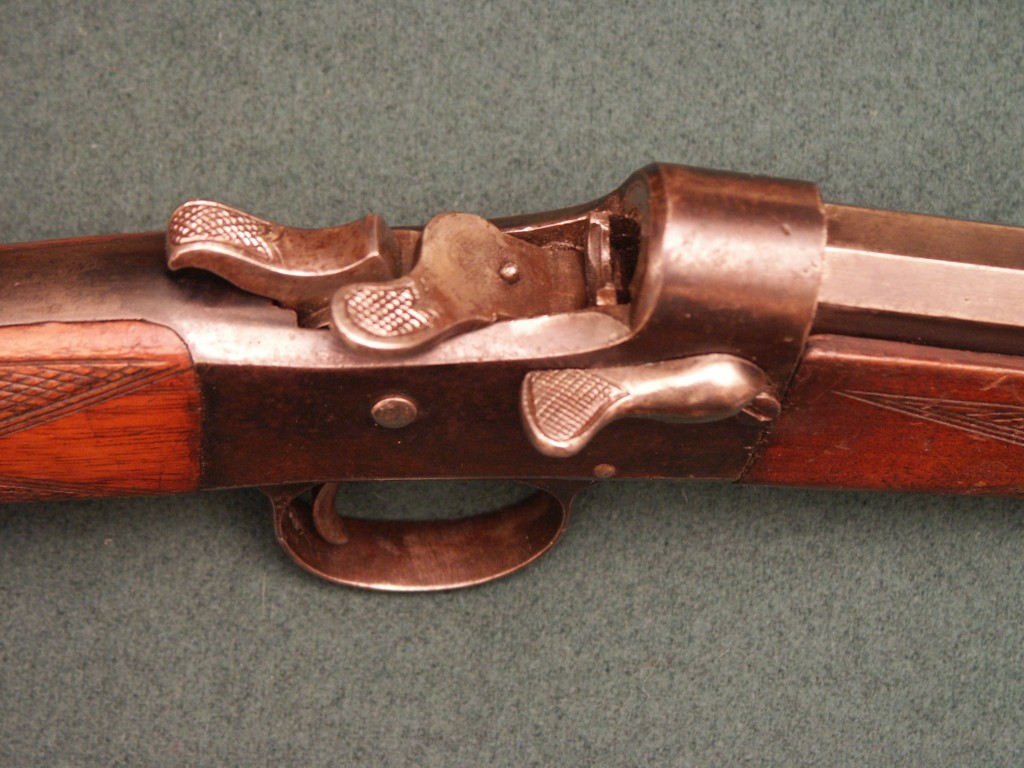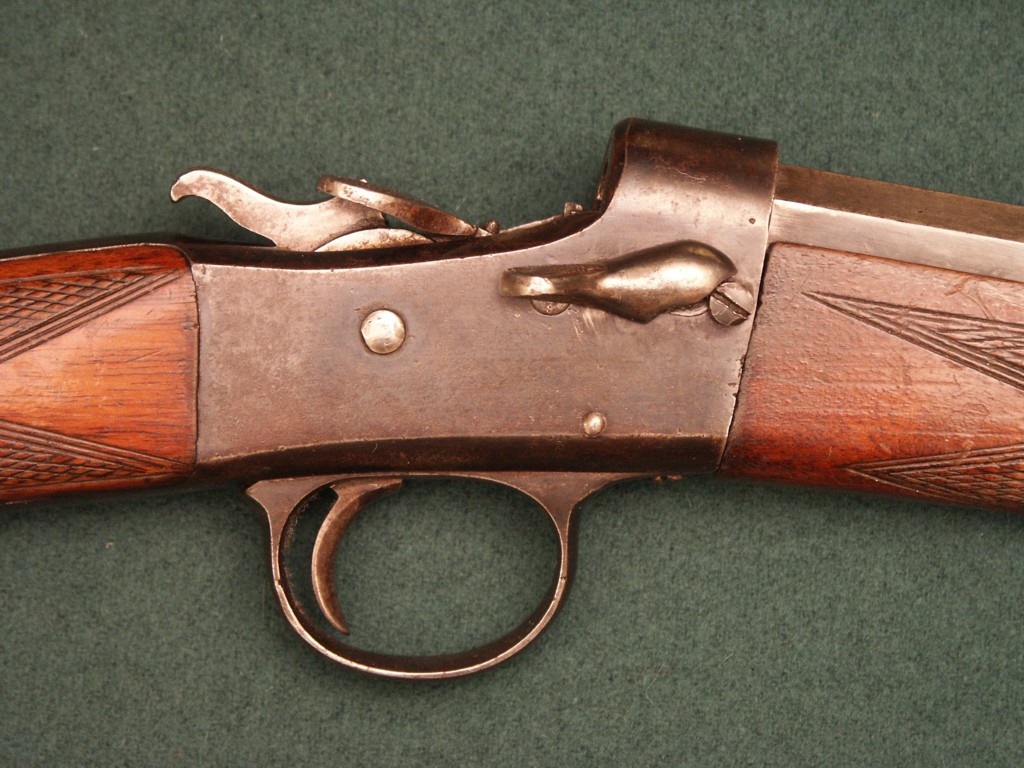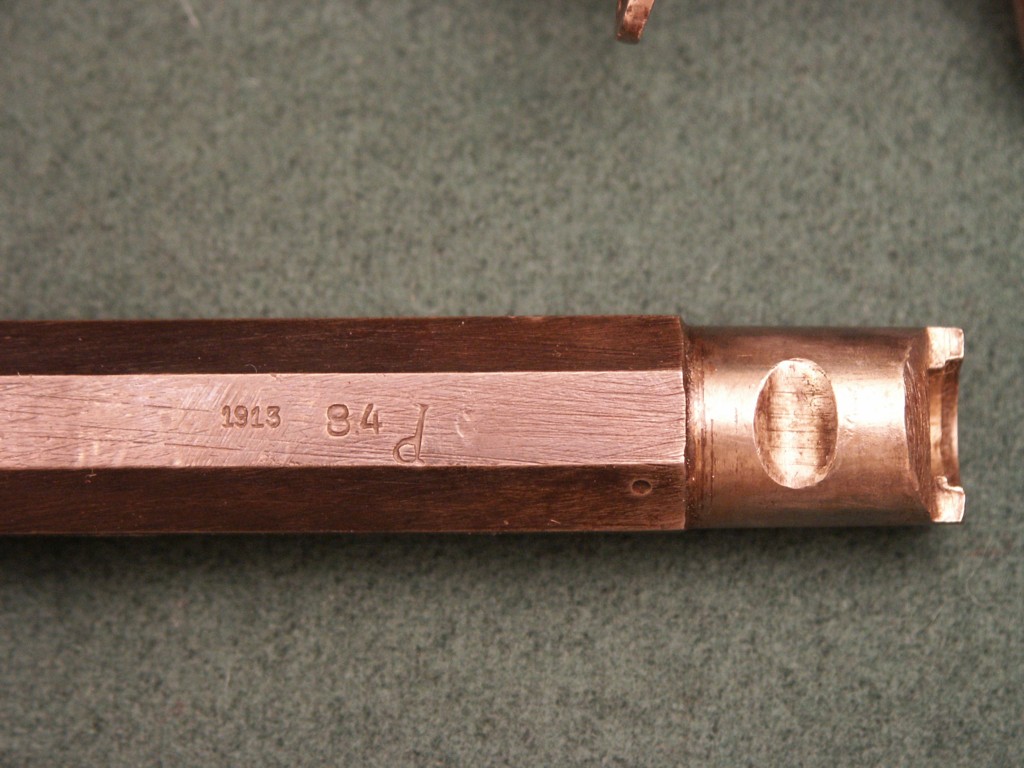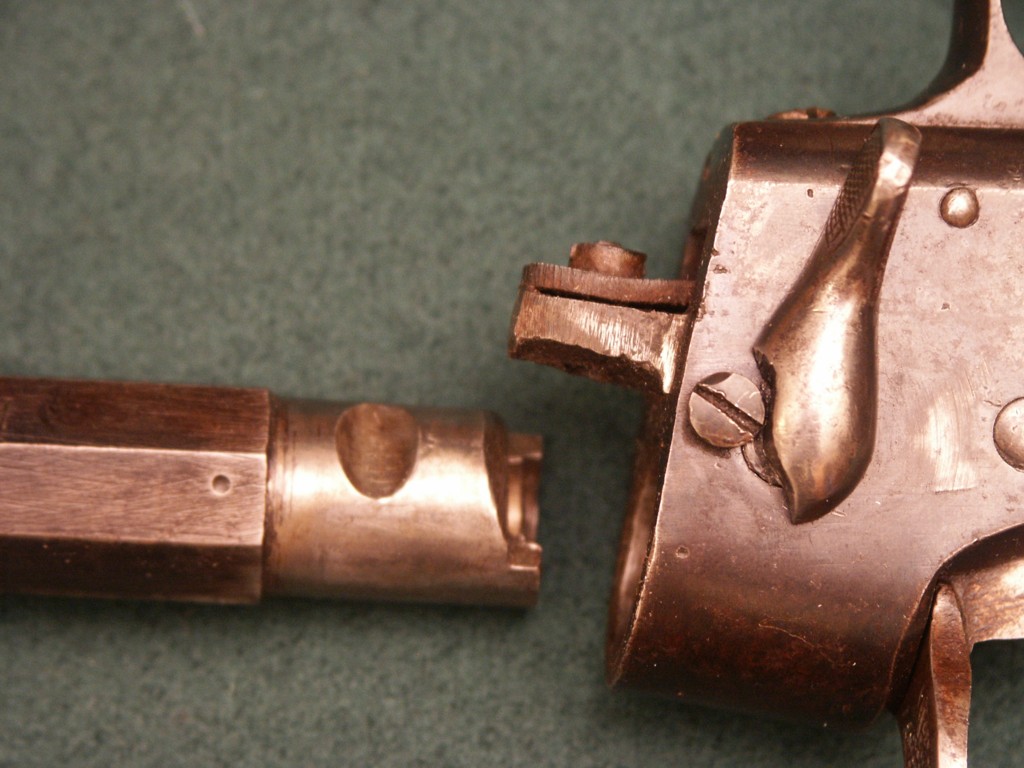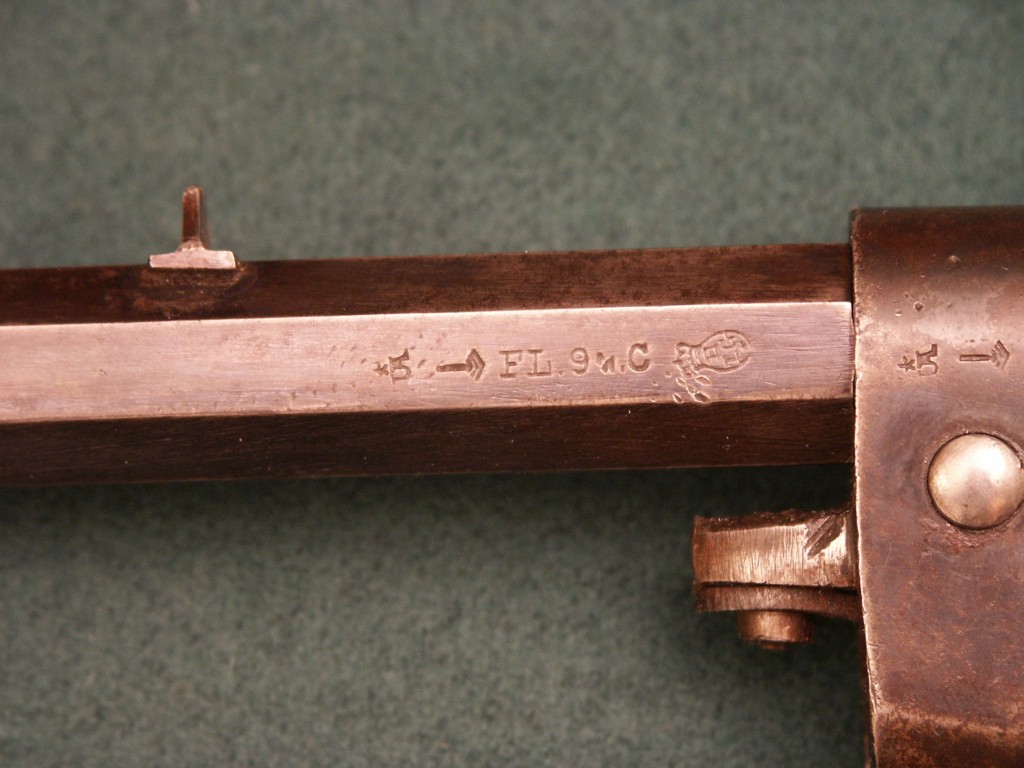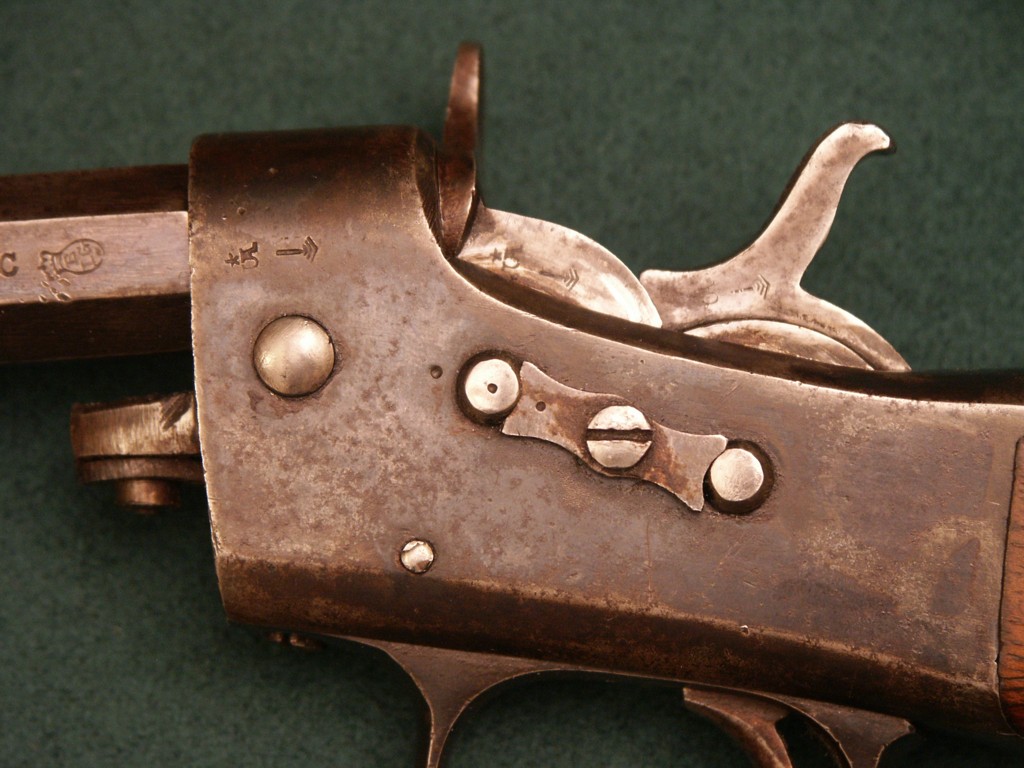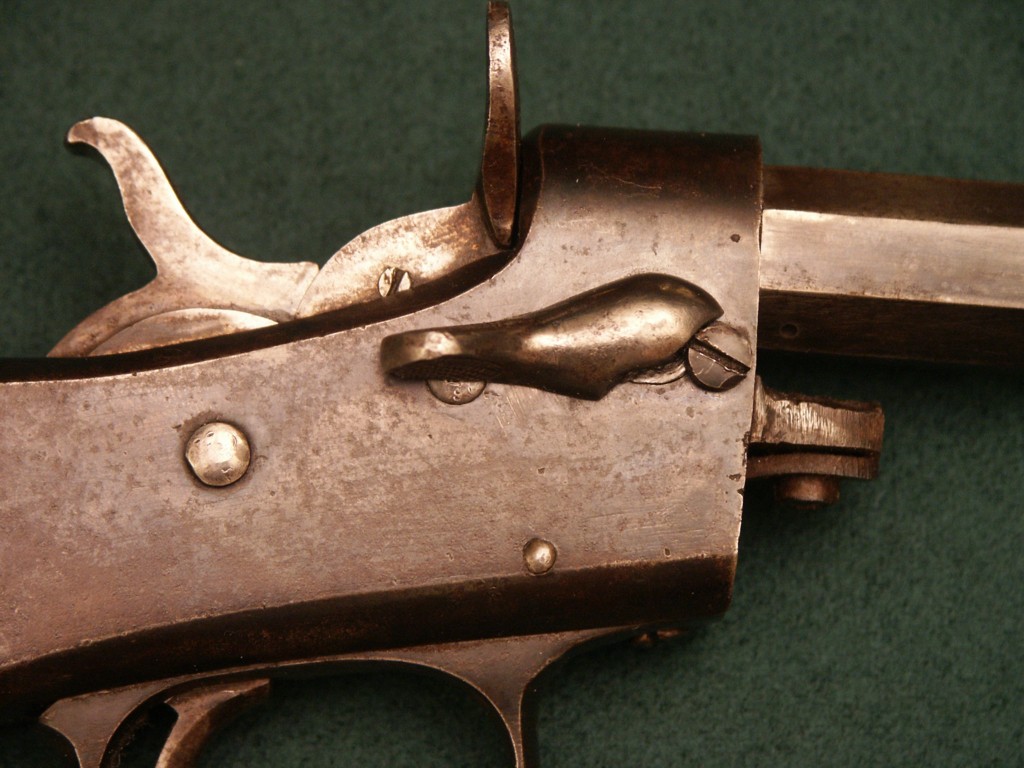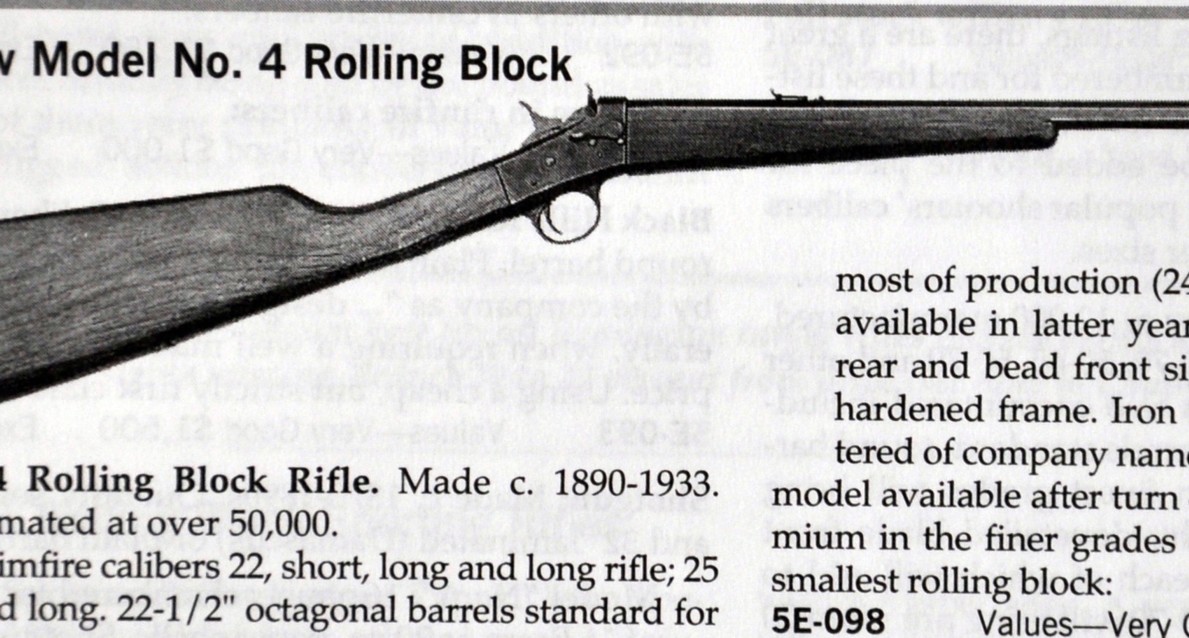 Brevet 90353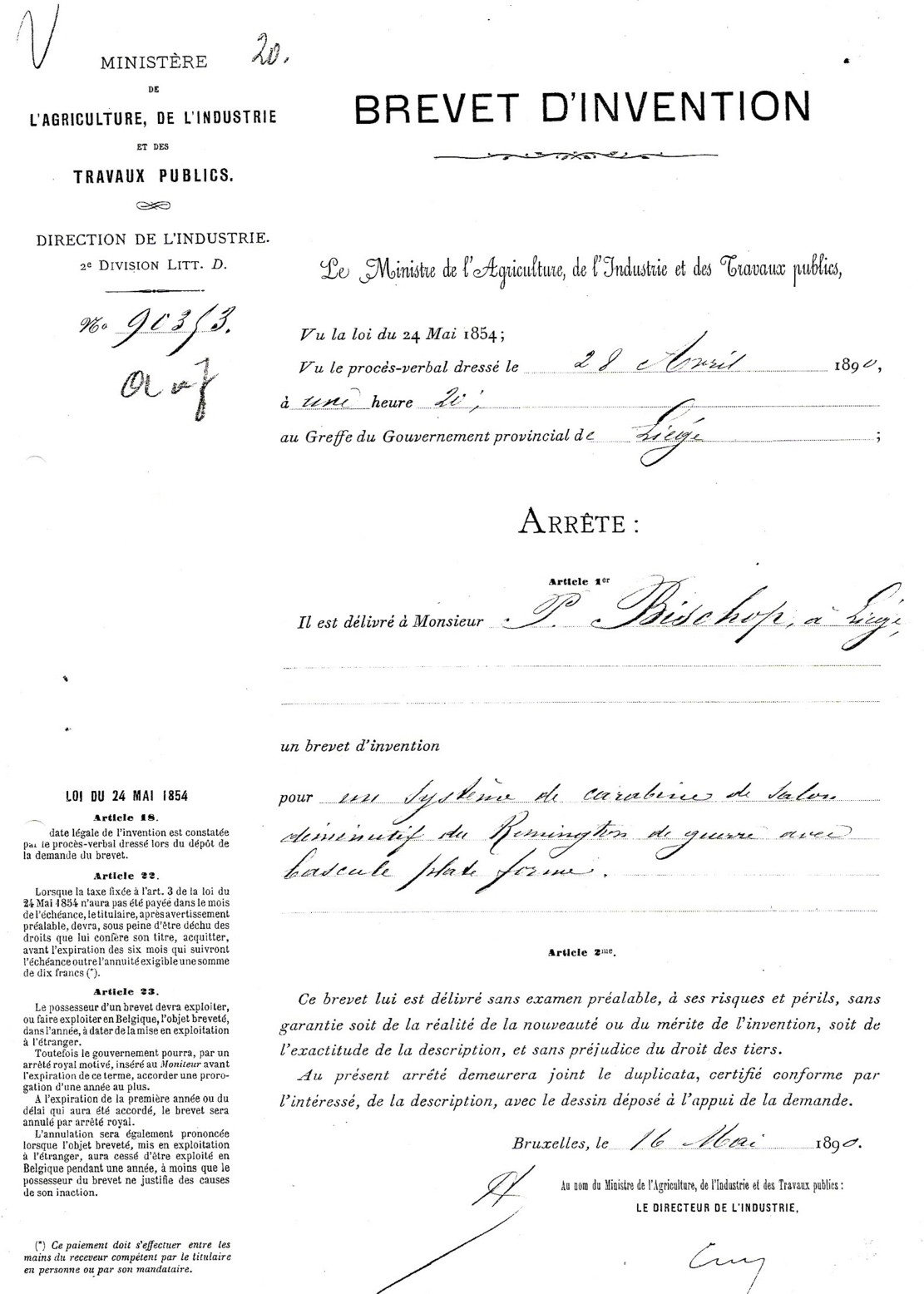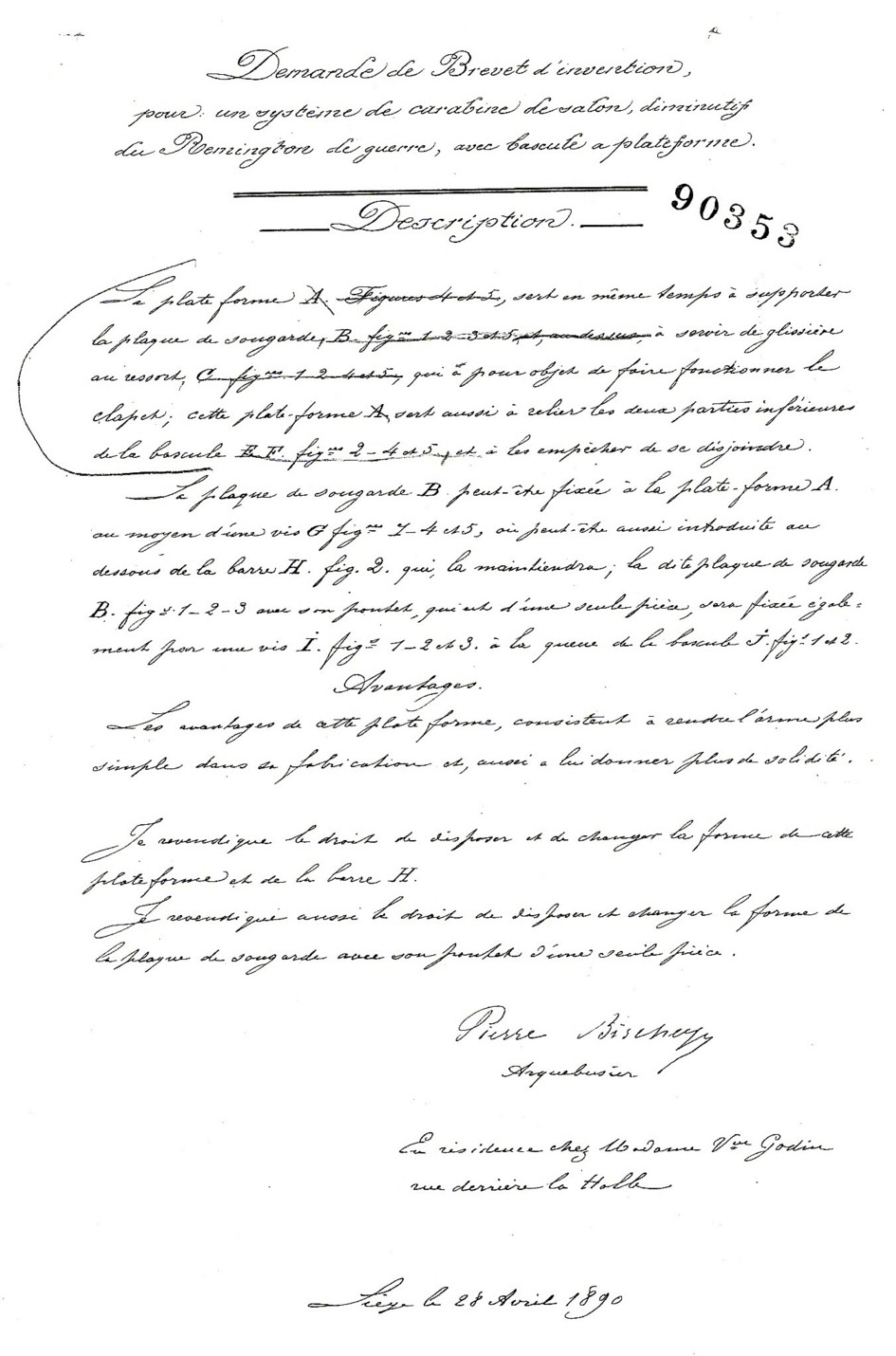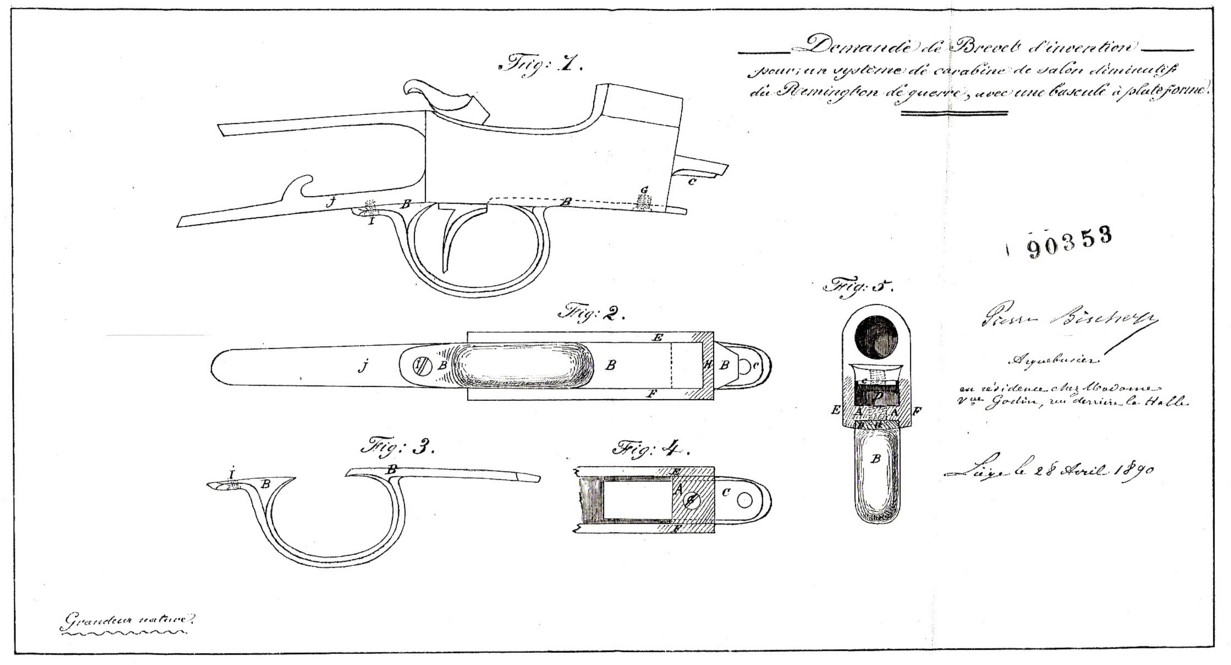 Brevet 108457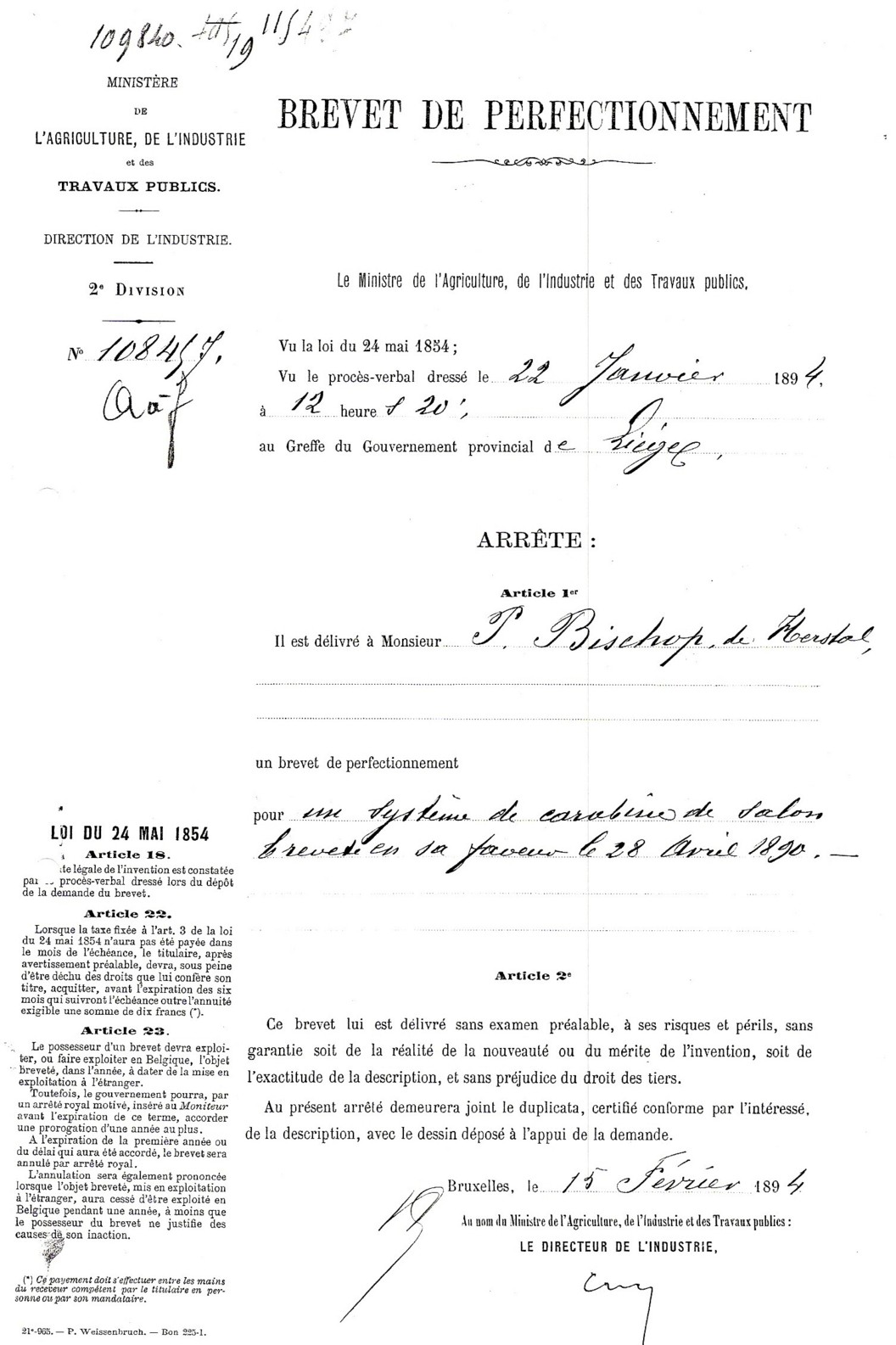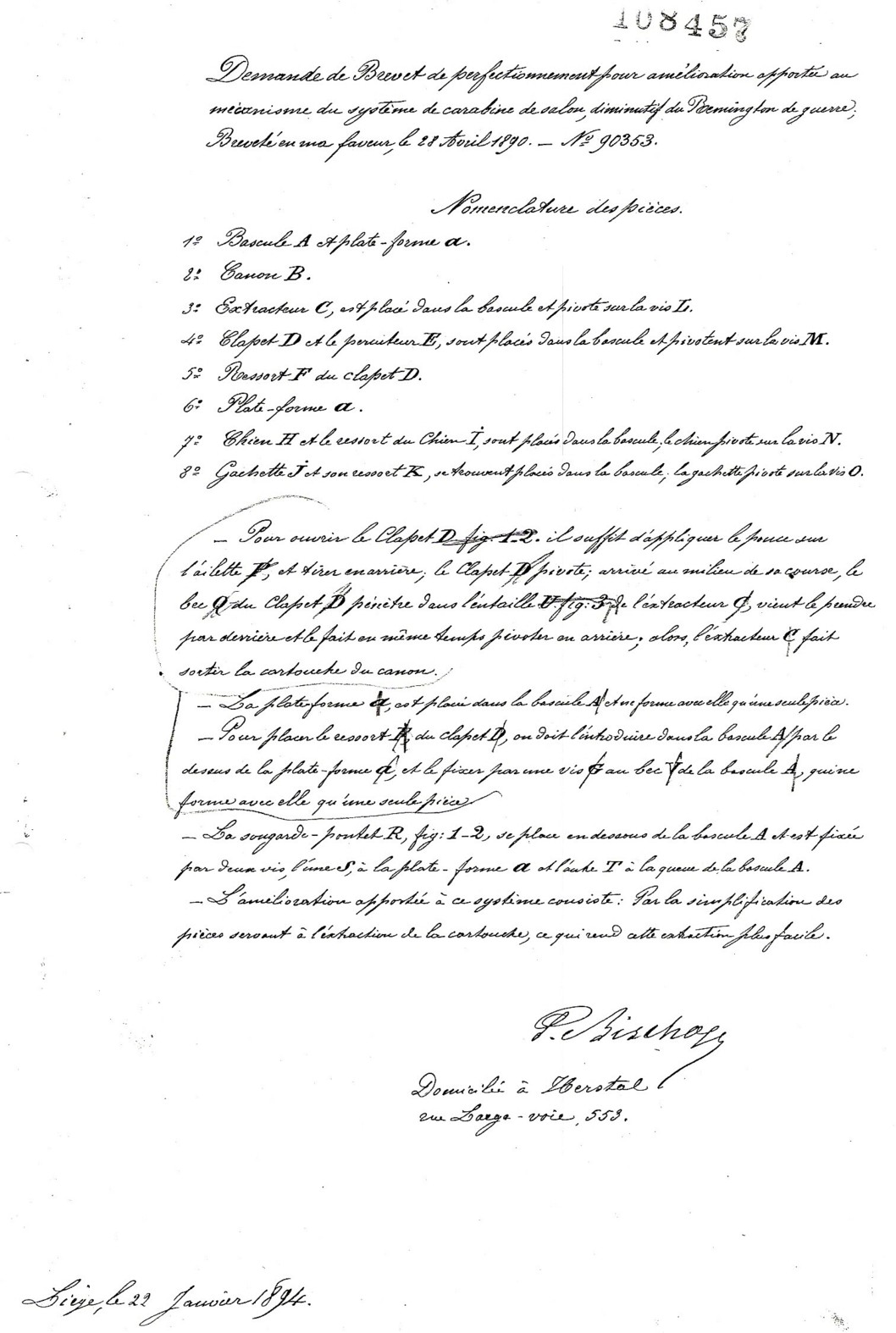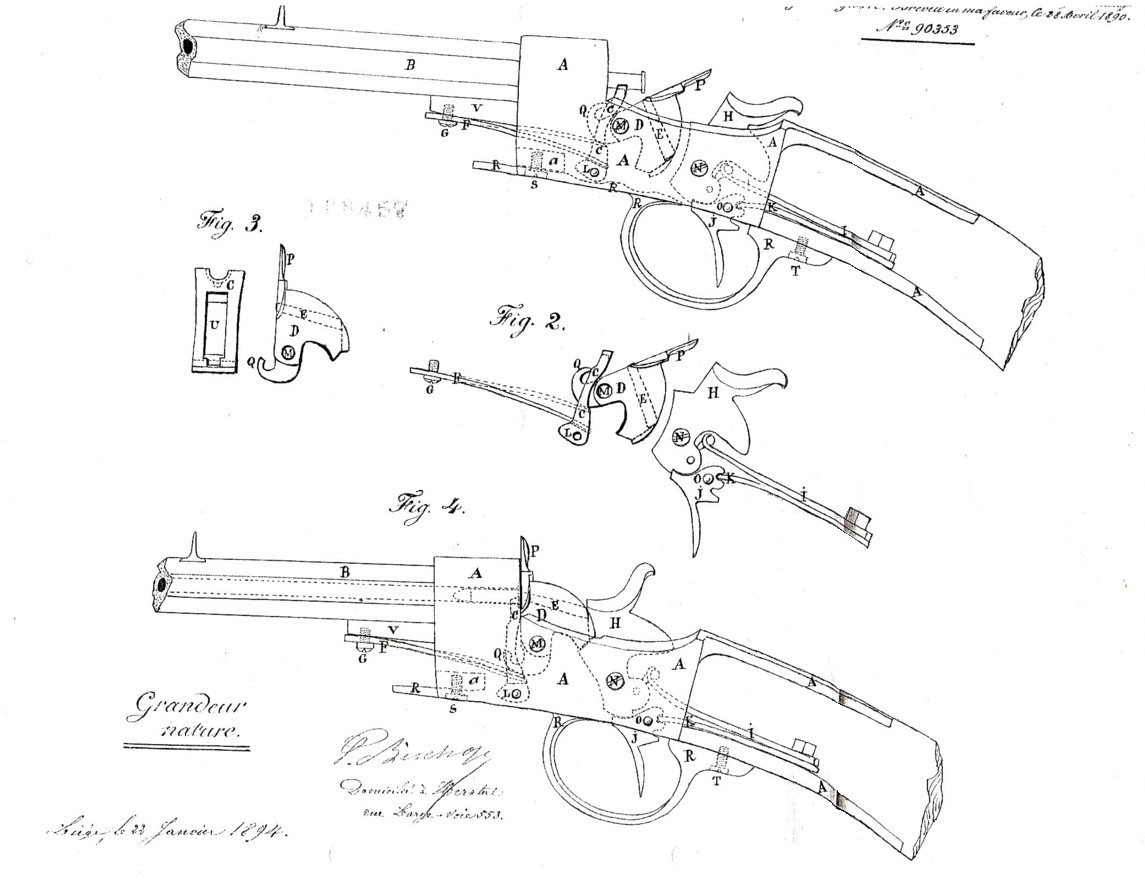 Brevet 109840