Some of the most beautiful work of this craftsman, and many others, are in this book "Liège Gunmakers through their Work. 1800 - 1950".
For more detail see: LIEGE GUNMAKERS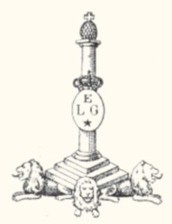 Chamelot-Delvigne
It is unquestionably a "Chamelot-Delvigne", one 1873 - 1874??? At all the lawful one (*)!
I would say, on the basis of photograph, which it is about a civil version "reduced" with addition of a key. Manufacture between 1877 and 1893. Presence of the system "Abadie".
Pirlot Frères manufactured several alternatives of revolvers invented by Chamelot Delvigne of which some became lawful (Switzerland - Italy - France - Sweden…)
* absence of the button pressure of release of the barrel - on the right-hand side presence of a key of opening - less complex mechanism and arises shortened - gun with sides over all its length (shortened) - handlebar minimalist - groove barrel.
HPH