Some of the most beautiful work of this craftsman, and many others, are in this book "Liège Gunmakers through their Work. 1800 - 1950".
For more detail see: LIEGE GUNMAKERS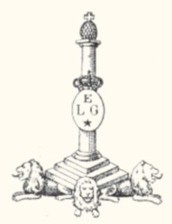 Degueldre
A small revolver pinfire 7mm with a sympathetic system.
When one unfolds the lever forwards it actuates the barrel and releases the cylinder which can advance on the axis.
The ring with the back of the cylinder hangs the pins and makes it possible to remove all the drawn ammunition in only once.
A small pin has spring makes it possible to slip the ammunition by the back but does not allow any more to remove them by the same way!
It there not of another marking only punches of the British proofhouse.
With enormously of can imagination one perhaps read "DEGUELDRE" on the right thunder!?
By looking at the weapon of close my wife found odd that the gun appeared blocked by something!
With tweezers one left a small roller there rolled paper tightened, here it is on the photographs!
Amusing!
Alain
A priori, the part which must be in the axis (inside) cylinder is broken (or disappeared) - the weak point of this system - it is about a metal stem with pin, interdependent of the cylinder, attached to the carcass under the barrel with the screw being located in front of the cylinder - on the left-hand side of the weapon and which, when the lever is actuated, actuates the cylinder forwards with the barrel.
It is about a "Degueldre" bus for an unknown reason Ledent never appears on the weapon one finds is Degueldre patented or Patent Degueldre.
HPH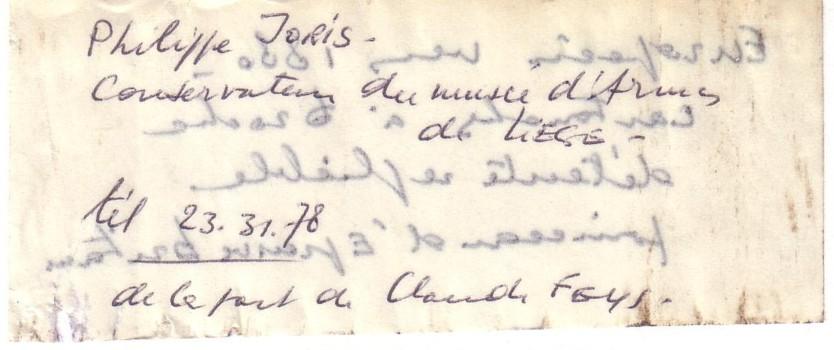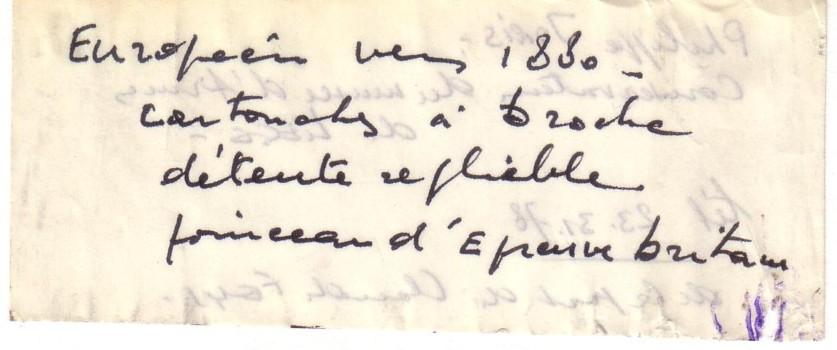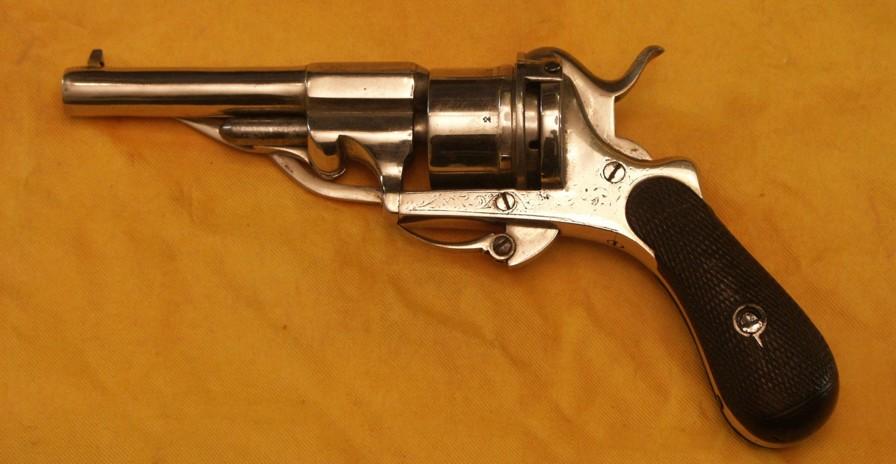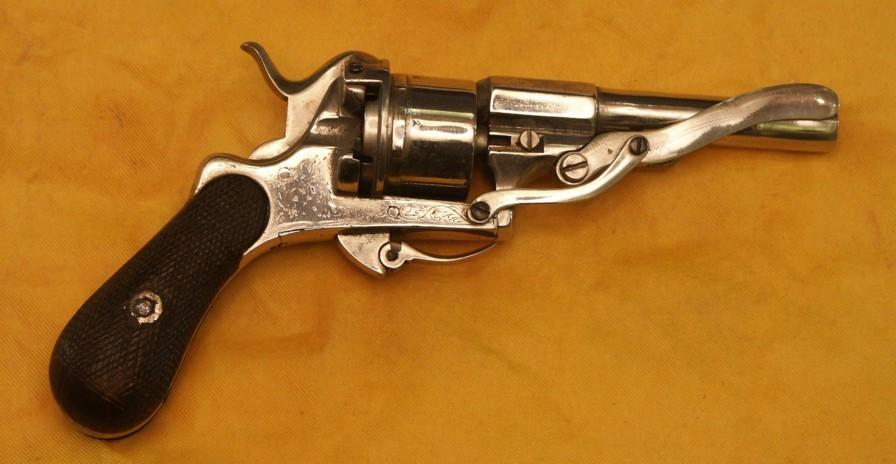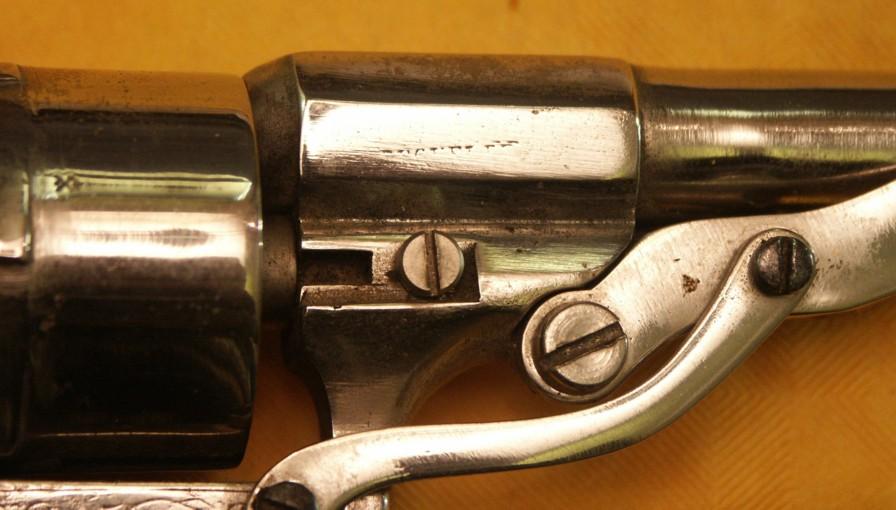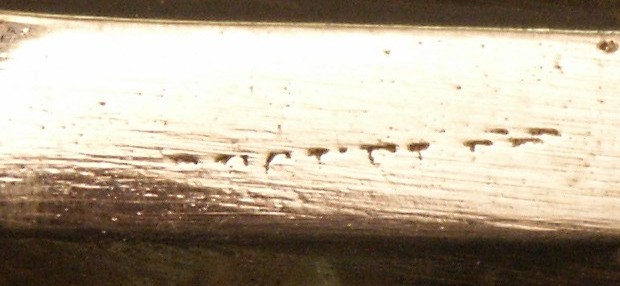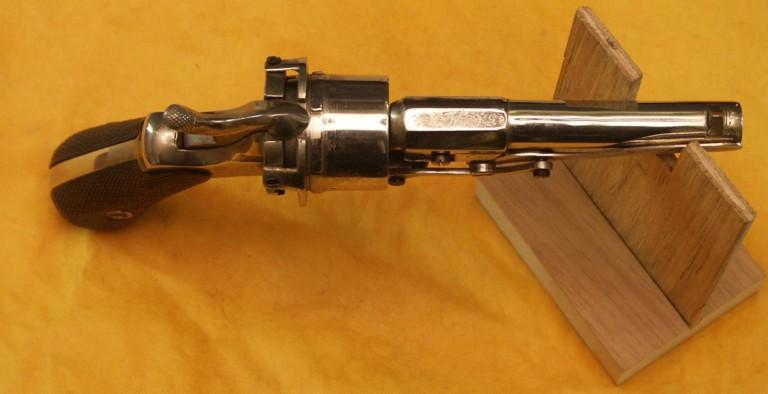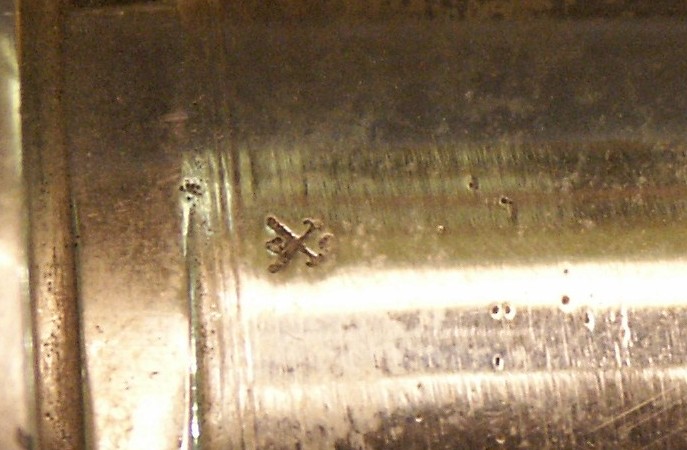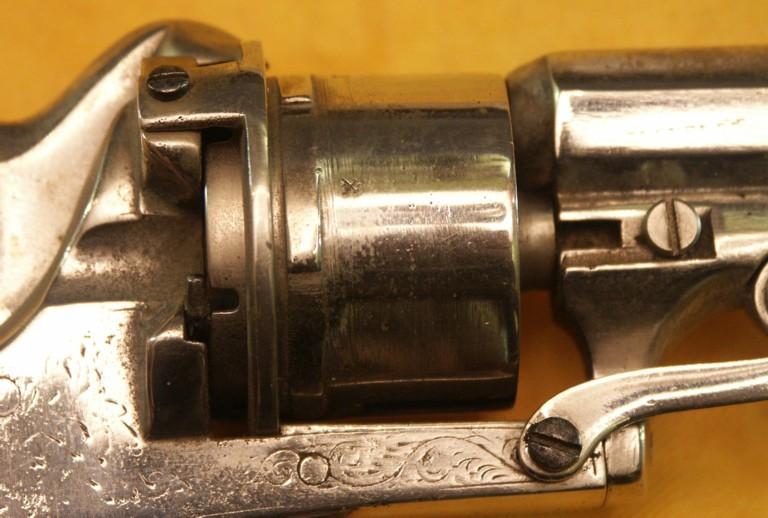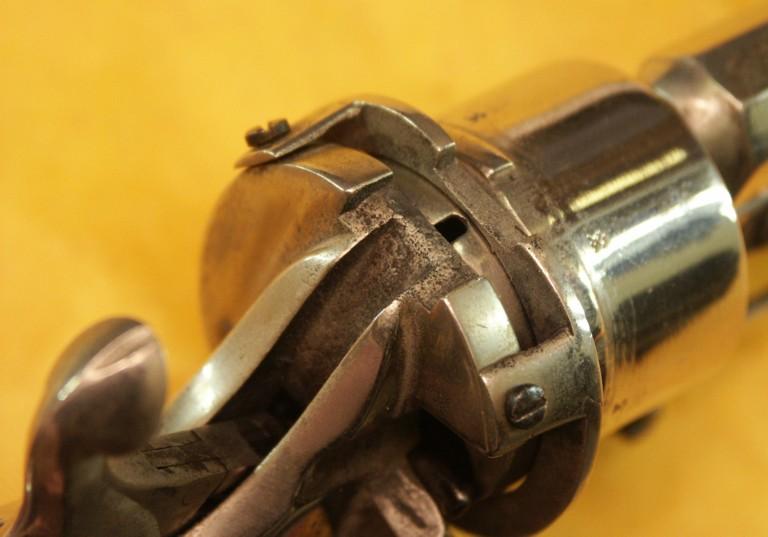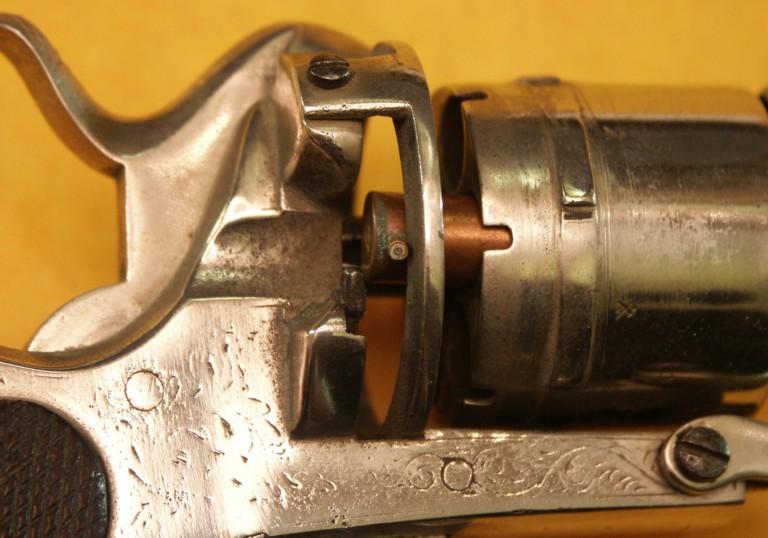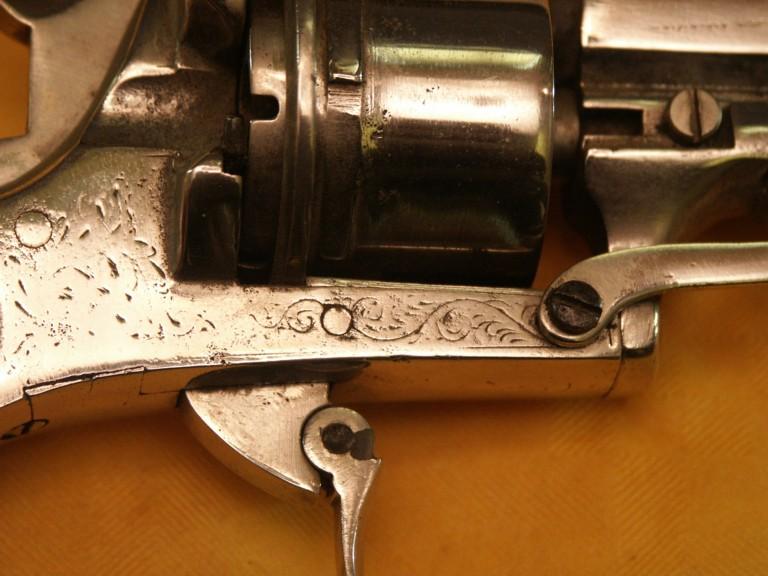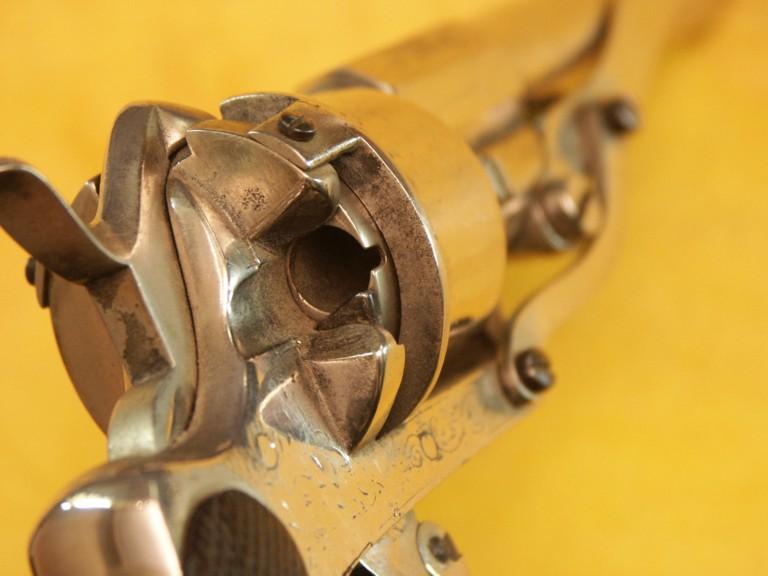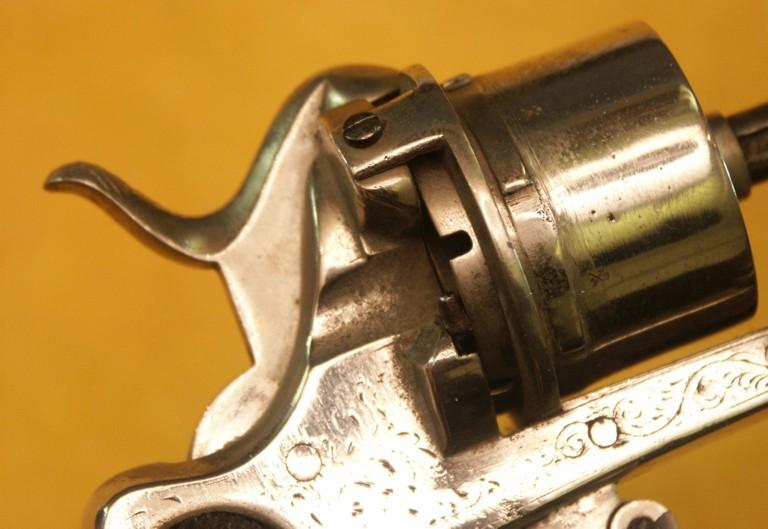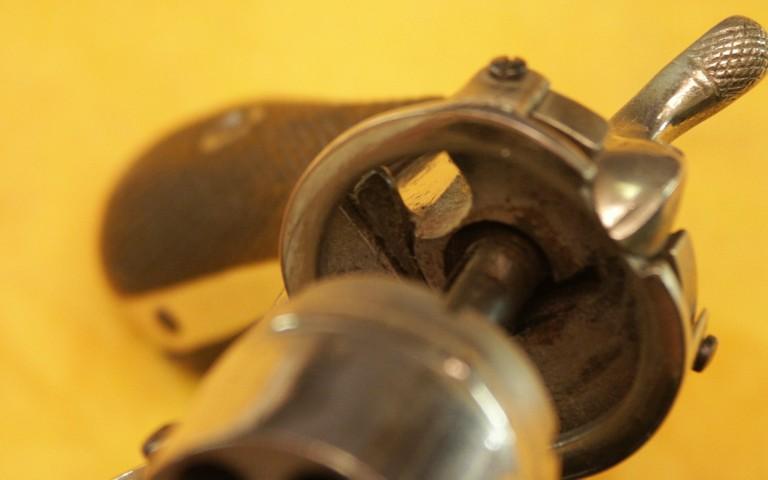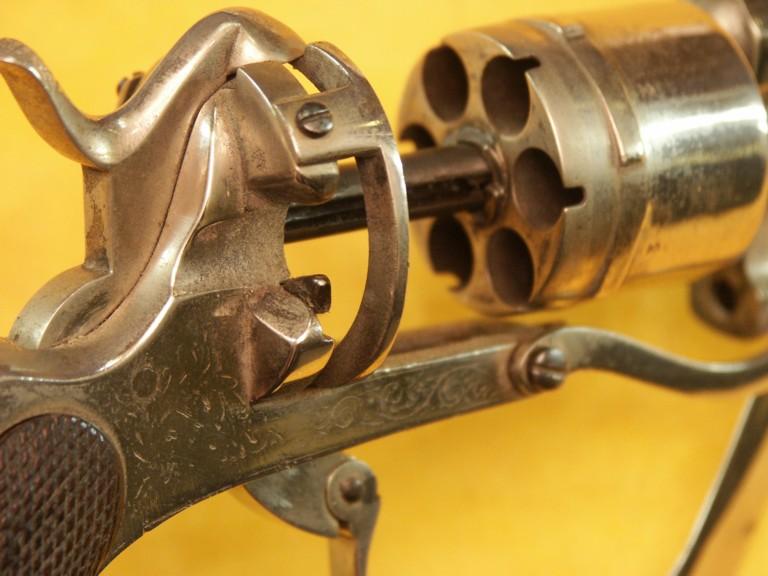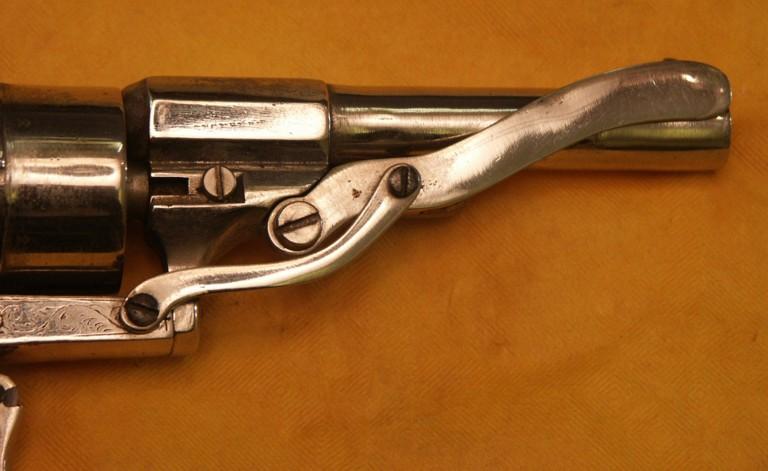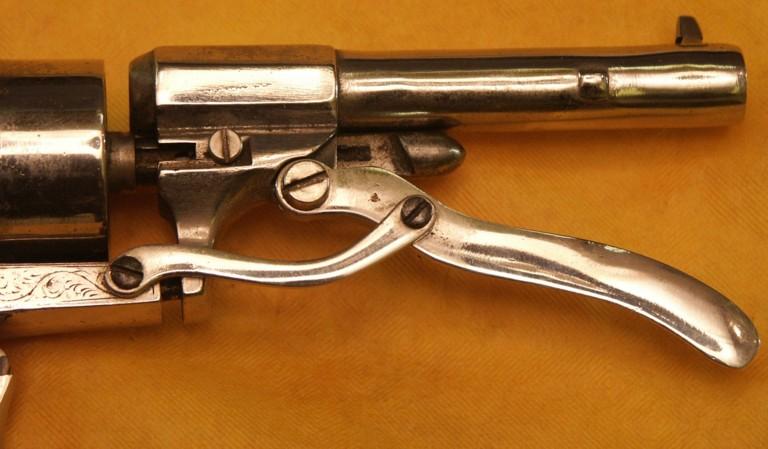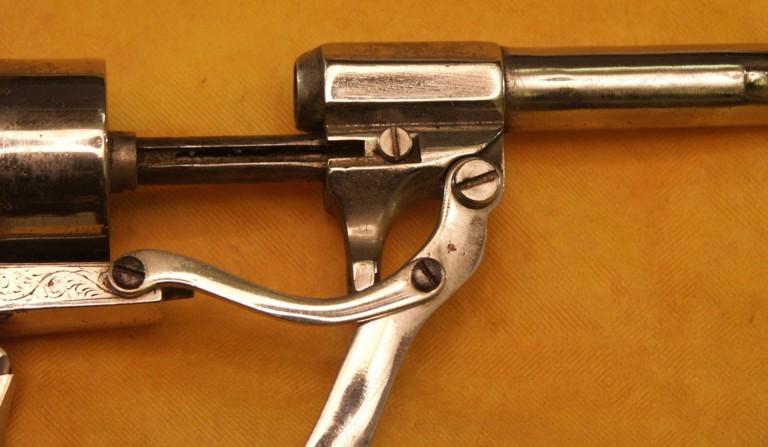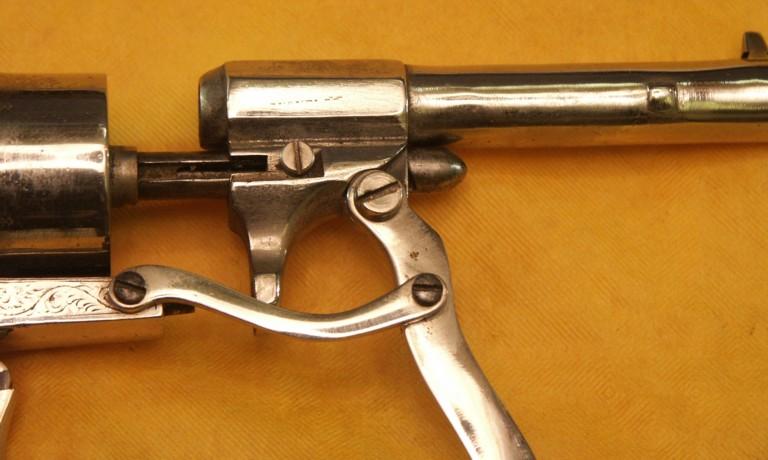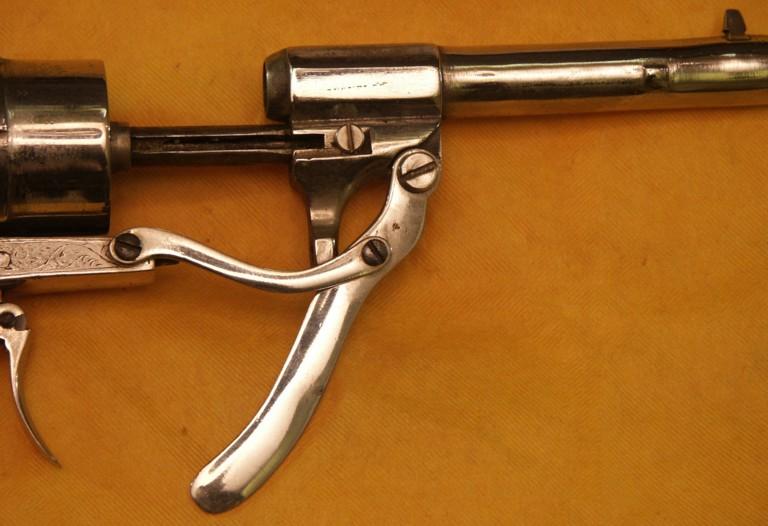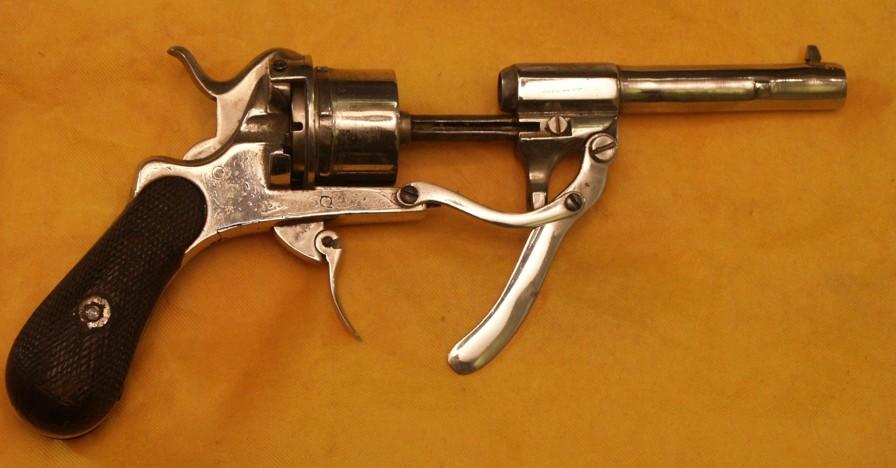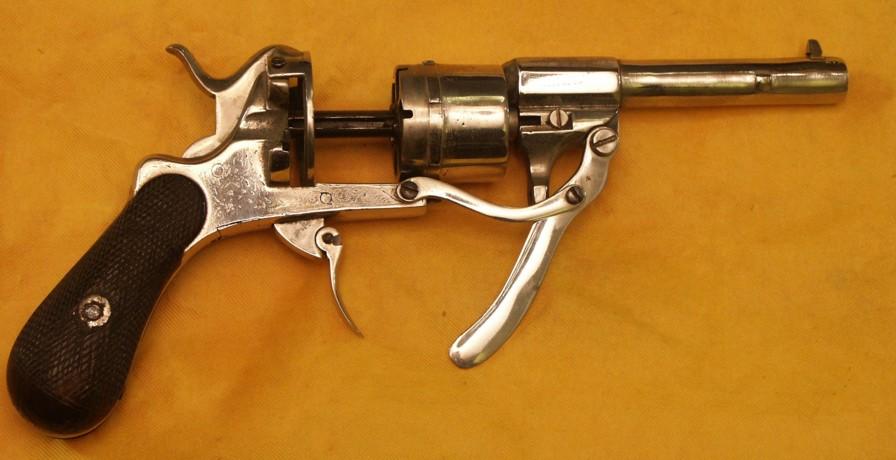 Brevet d'invention balancier 19912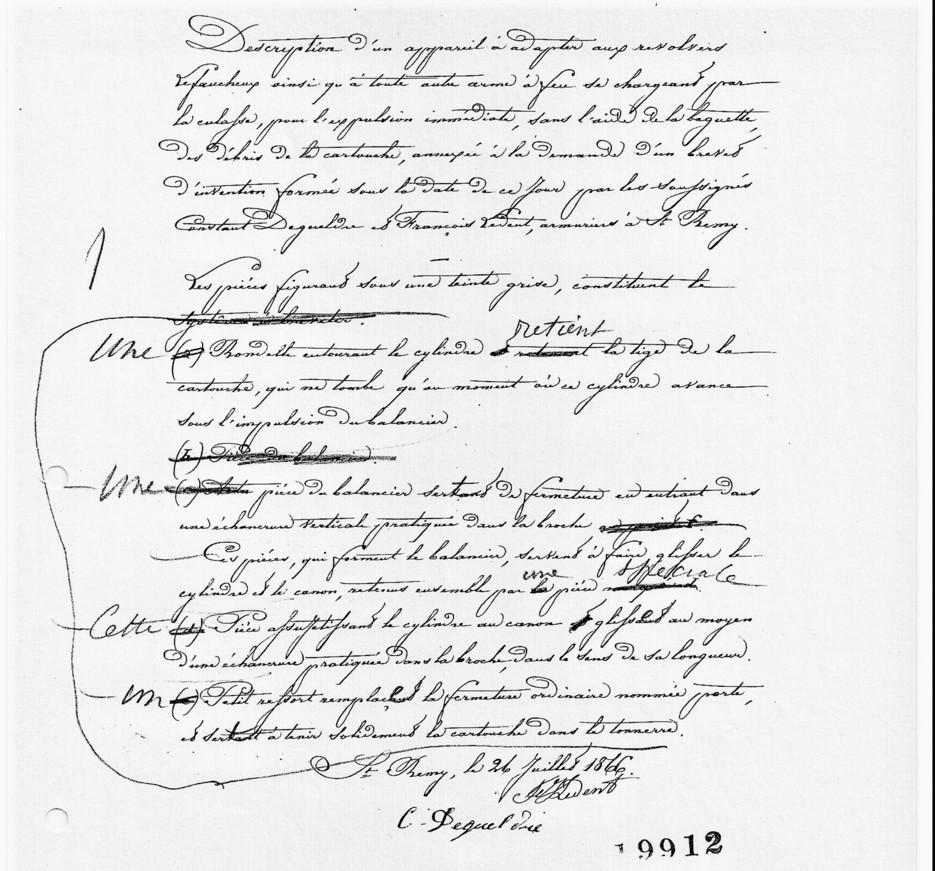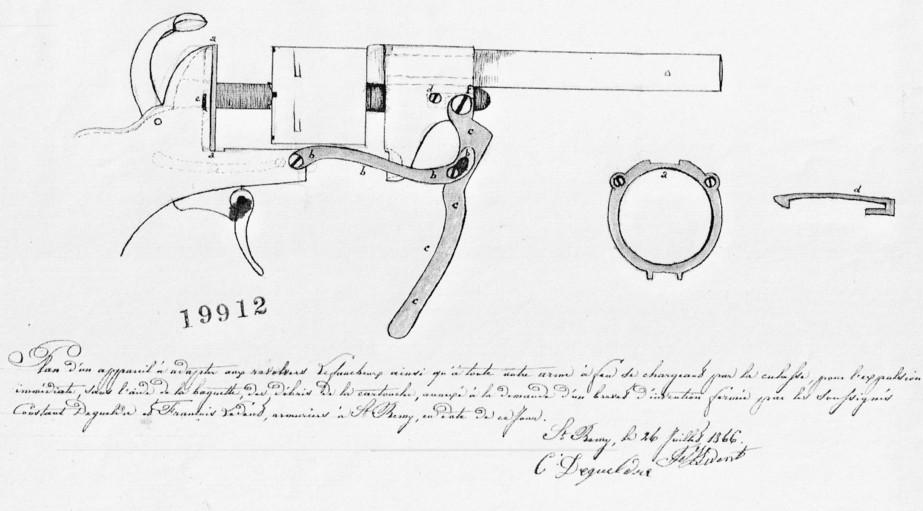 Brevet d'invention 27604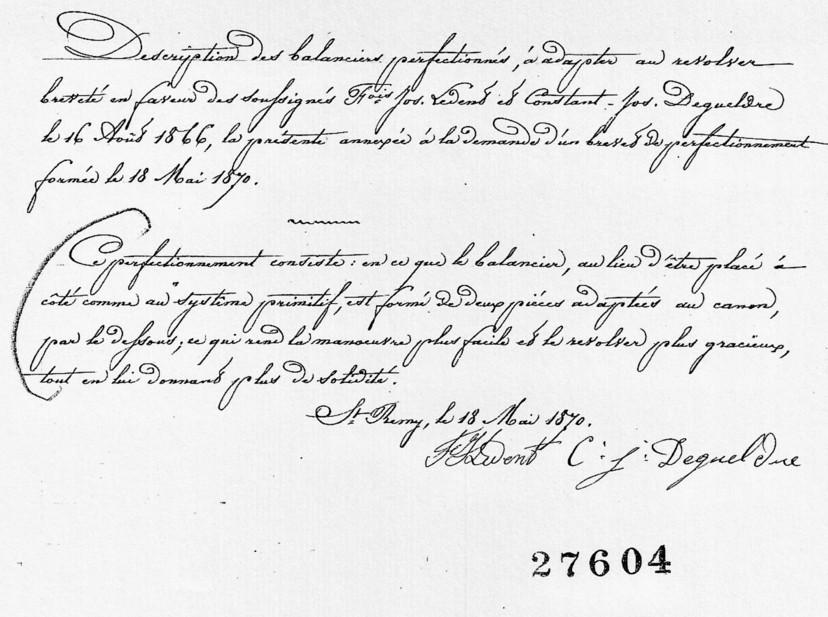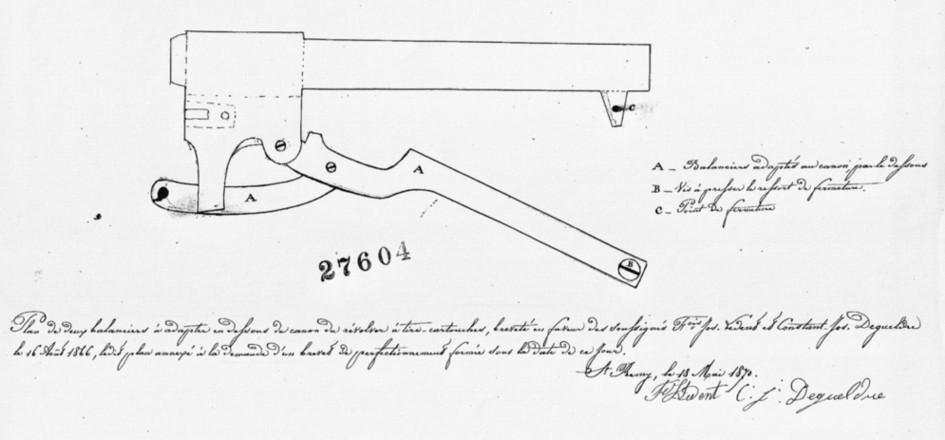 Brevet de perfectionnement 20061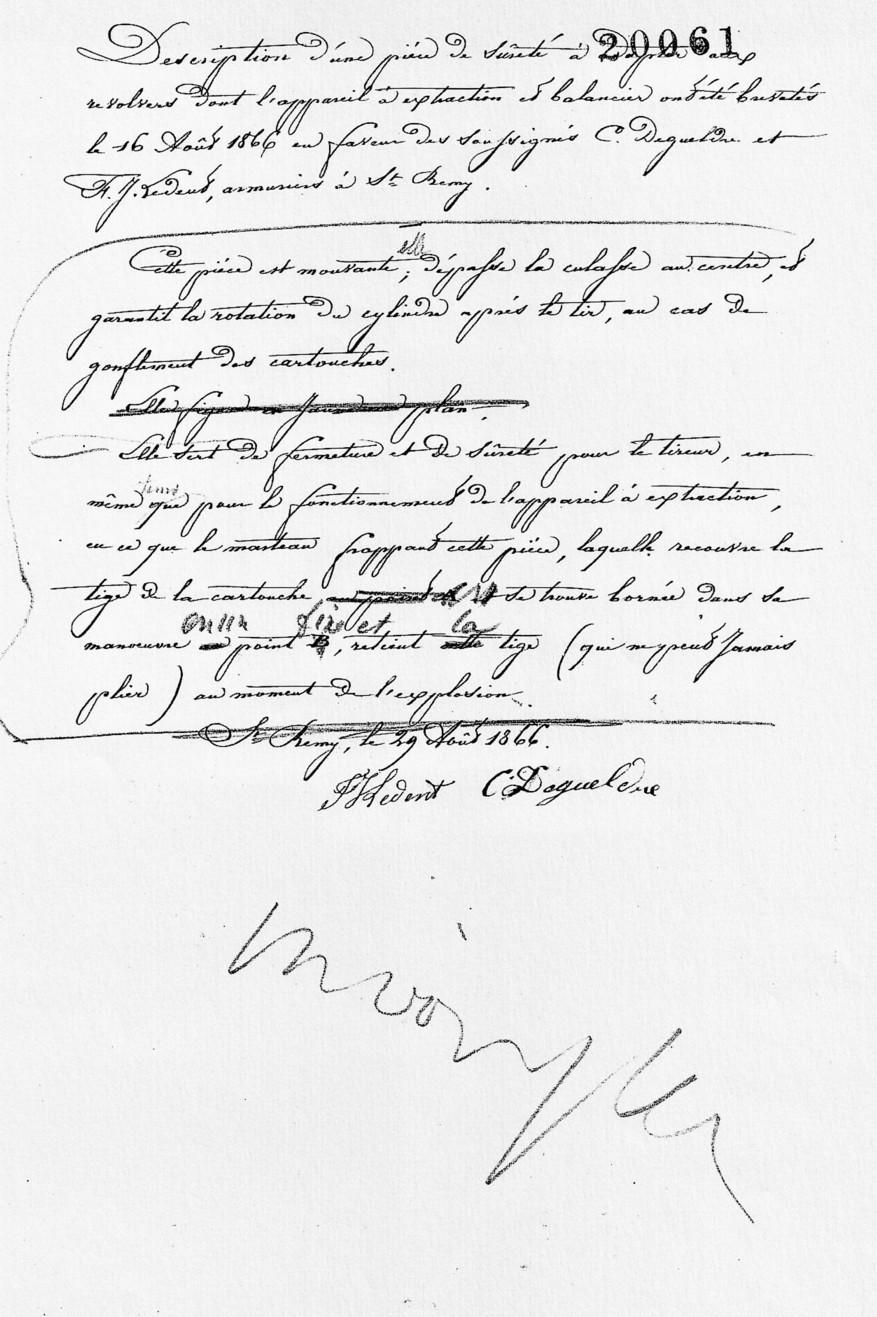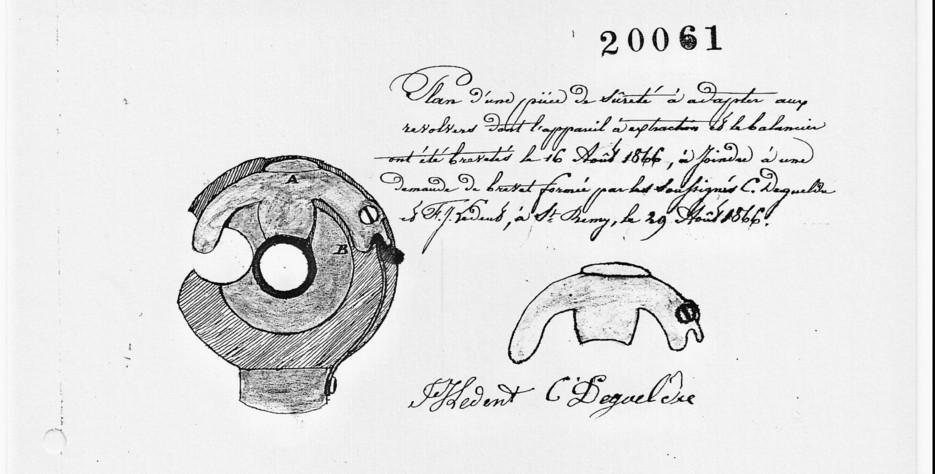 Brevet de perfectionnement 24561