Some of the most beautiful work of this craftsman, and many others, are in this book "Liège Gunmakers through their Work. 1800 - 1950".
For more detail see: LIEGE GUNMAKERS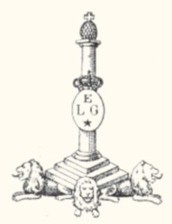 FABRIQUES D'ARMES UNIES
The weapon
It is about a modern counterpart of a revolver with percussion of the type COLT ARMY 1860, with removable stick fixing itself at the back of the handle using a hook and of a knurled screw.
The barrel striped of gauge .44 is round with a triangular rear sight.
The cylinder is smooth with six chimneys with percussion.
The accessories as the trigger guard are out of brass or sulphurous bronze.
Punches
The weapon carries the lawful punches of the proofhouse of Liege, namely:
ELG on star in an oval: final acceptance for the stopped barrels, of use of 1893 to our days.
T and Z spangled: countermark of the controller post 1877.
R crowned: rifled bore, of use of 1894 to our days.
Peron: inspection post 1853.
Markings
7267: serial number.
Made in Belgium: without comment.
CENTENIAL TRADE MARK: it is probably about a weapon commemorating the centenary of the Colt Army (1860/1960?).
CENTAUR: (semi-man semi-horse) It is about a sub-brand of the FABRIQUES D'ARMES UNIES street Trappé, n° 2 in LIEGE. In the years 1960/70, this firm launched out in the manufacture of counterparts of old weapons (rifle-tromblon, American revolvers, flintlock, etc…) See the history of the firm on our site.
GG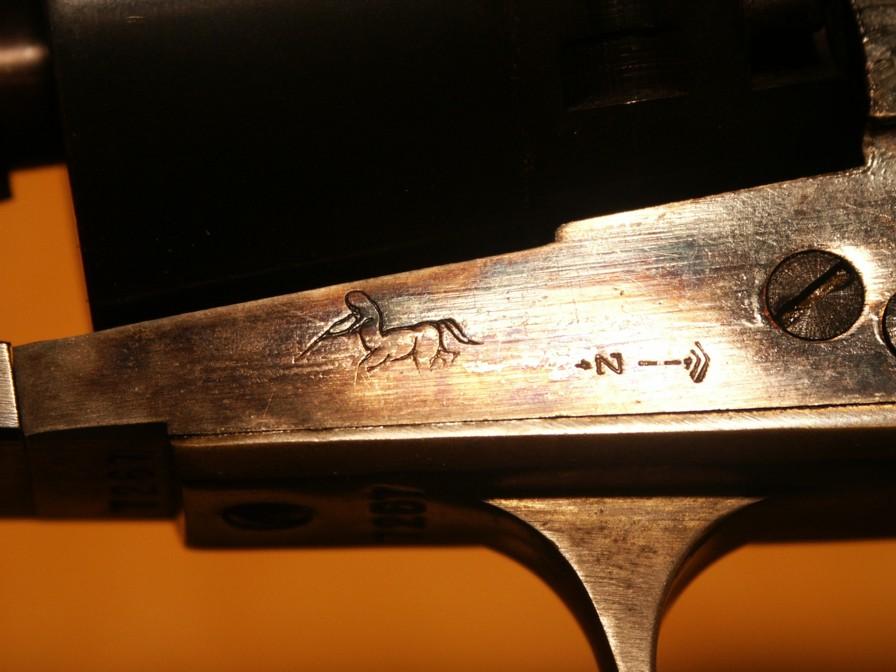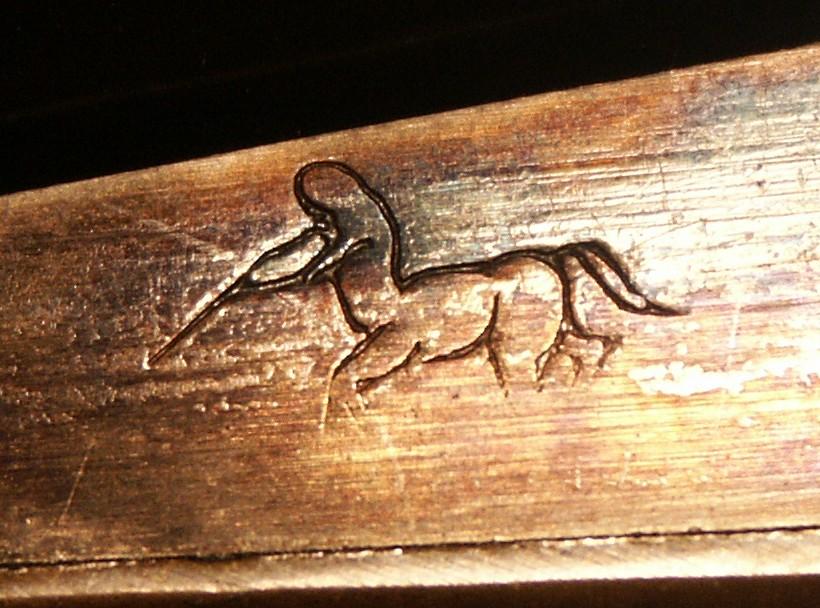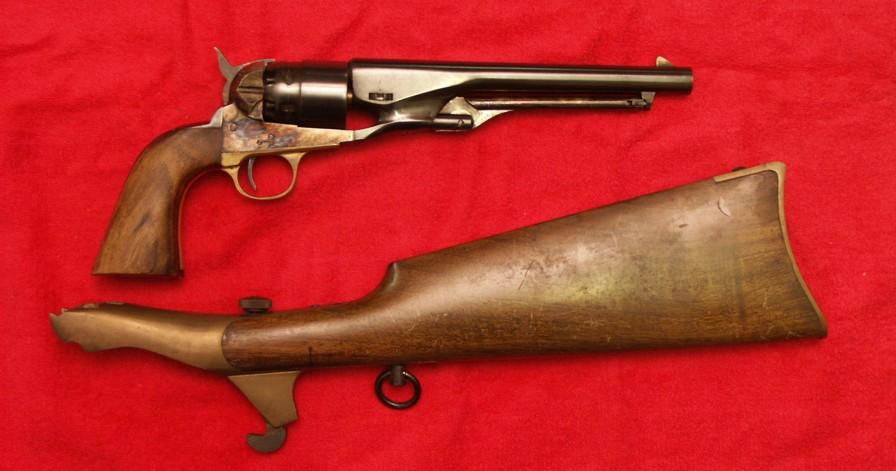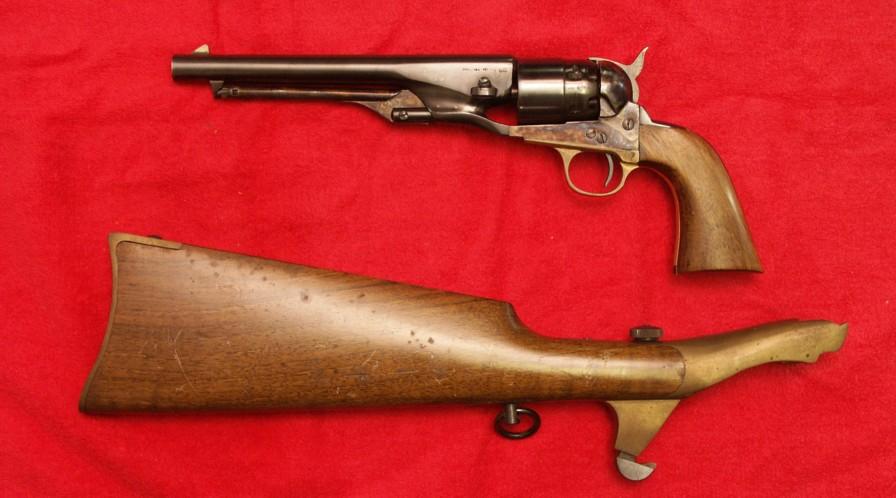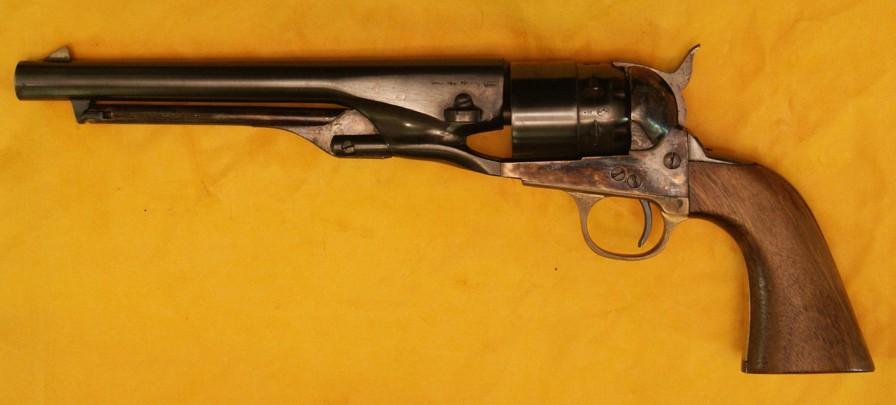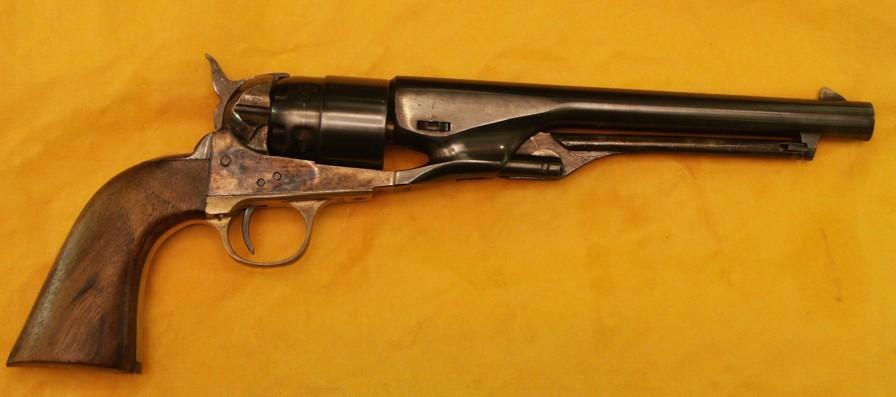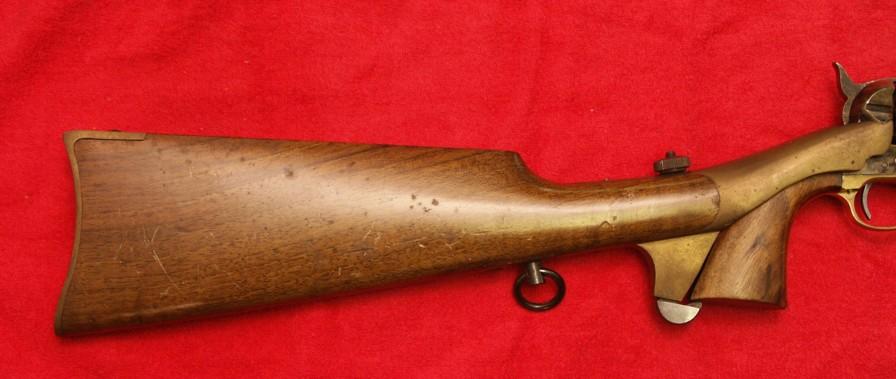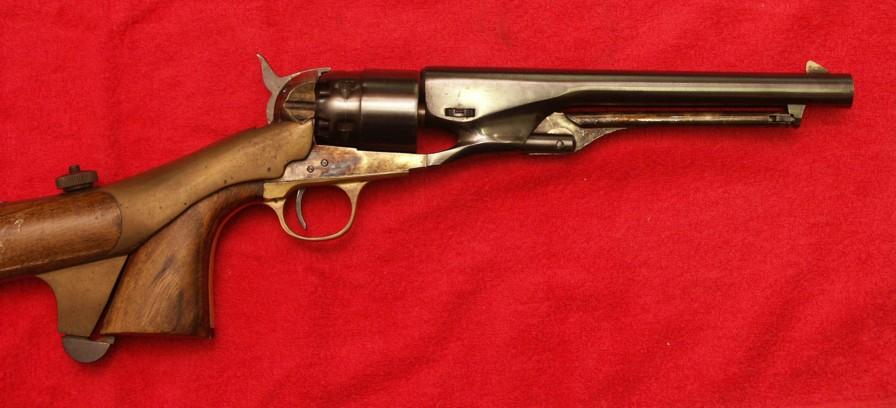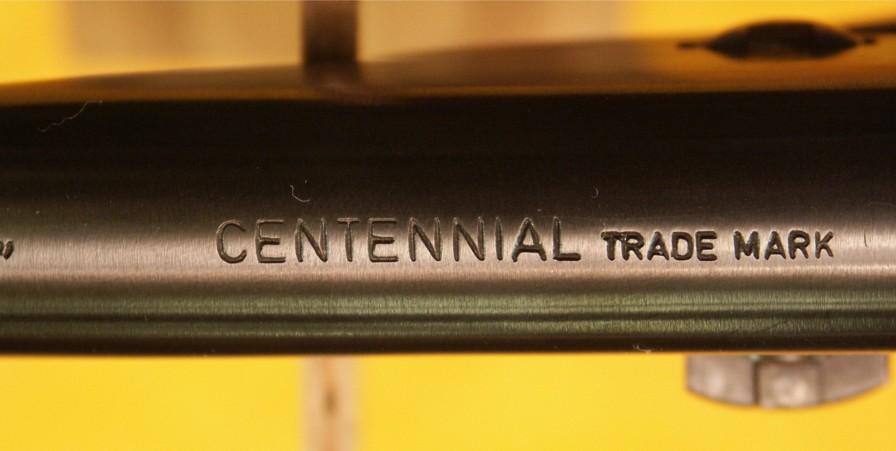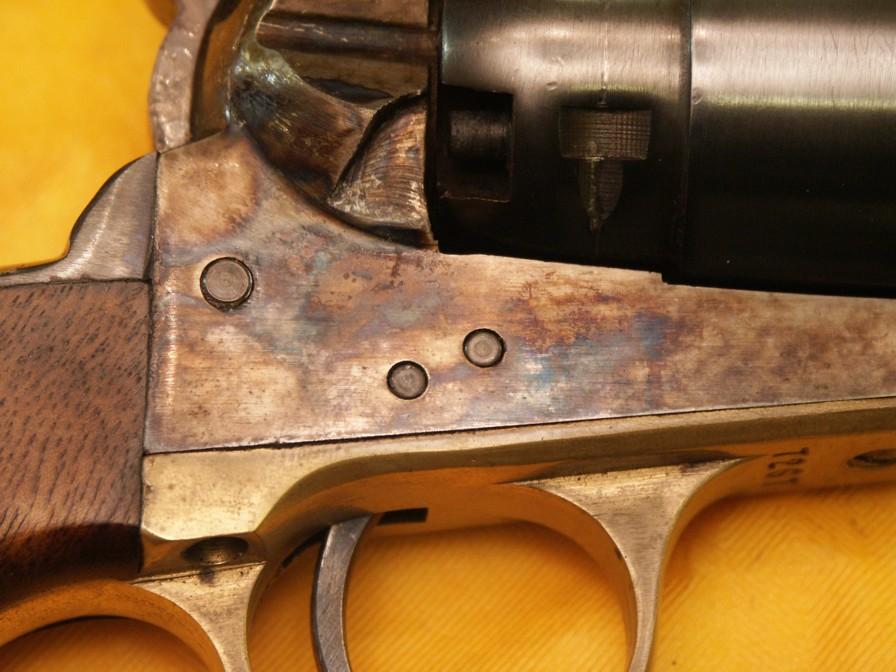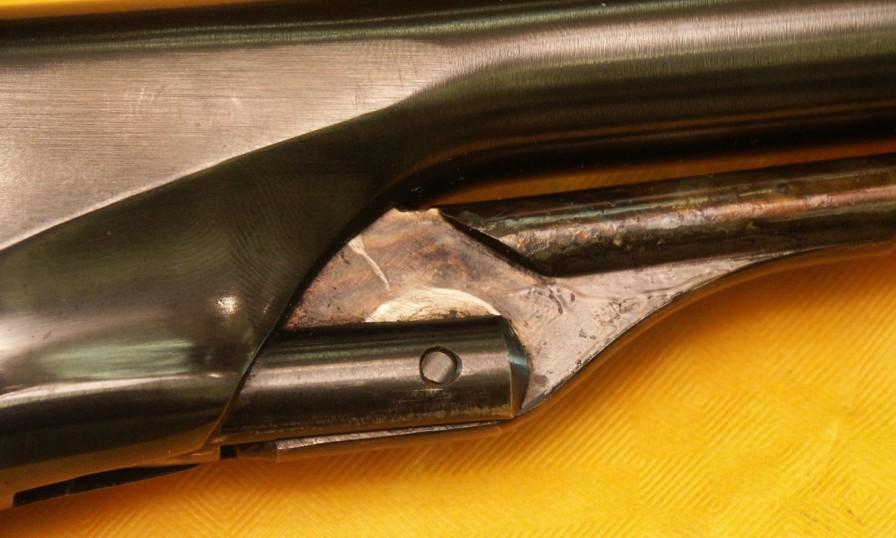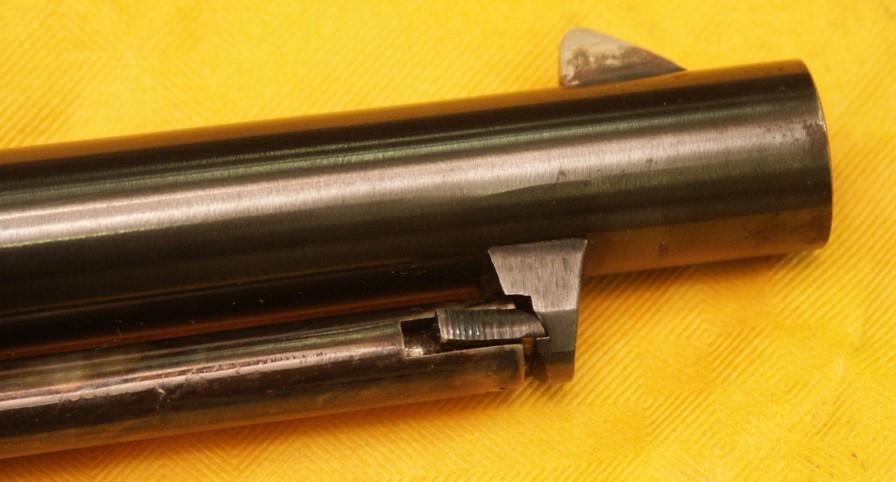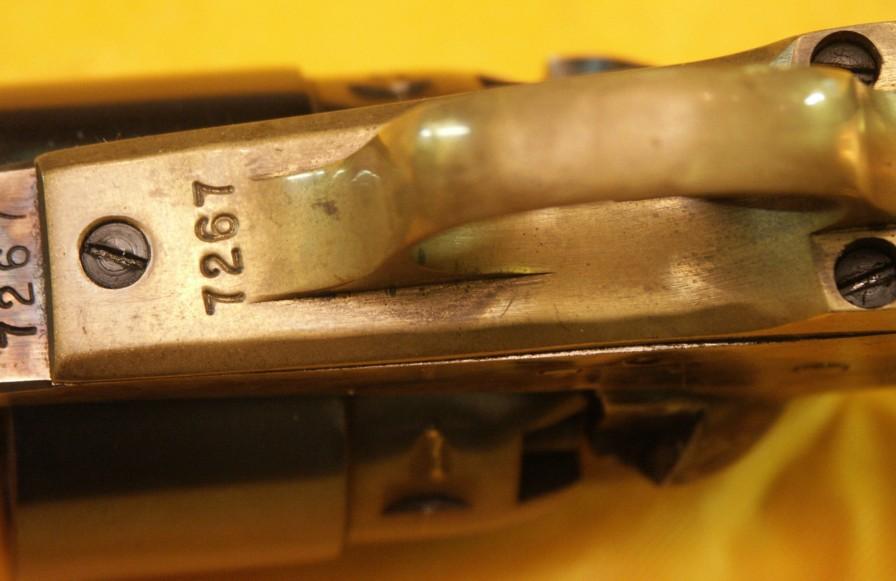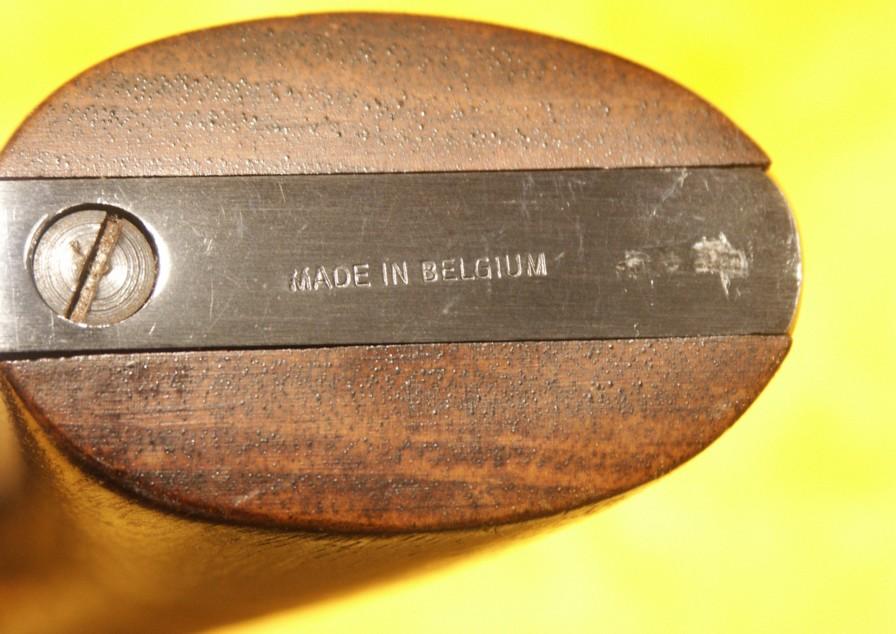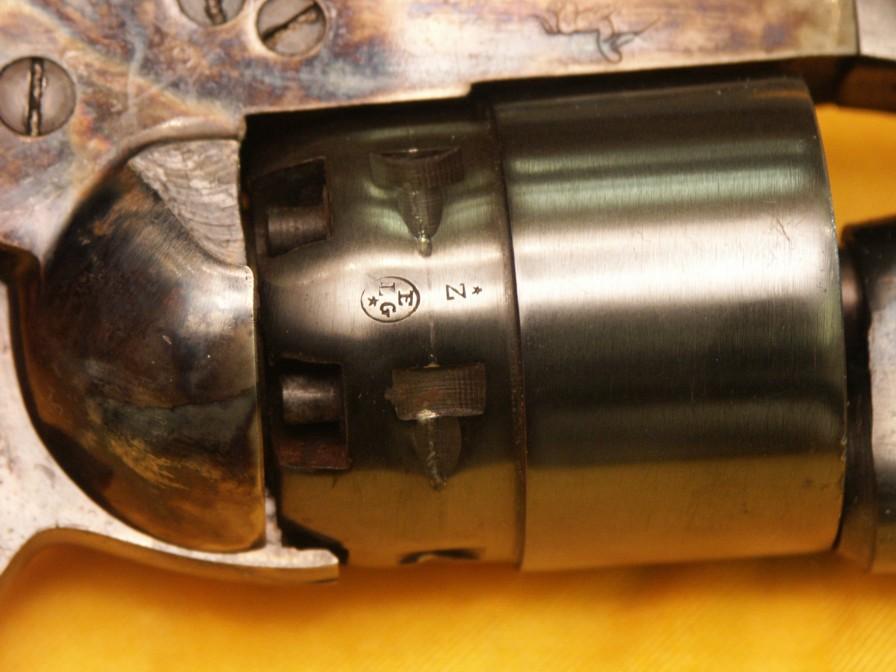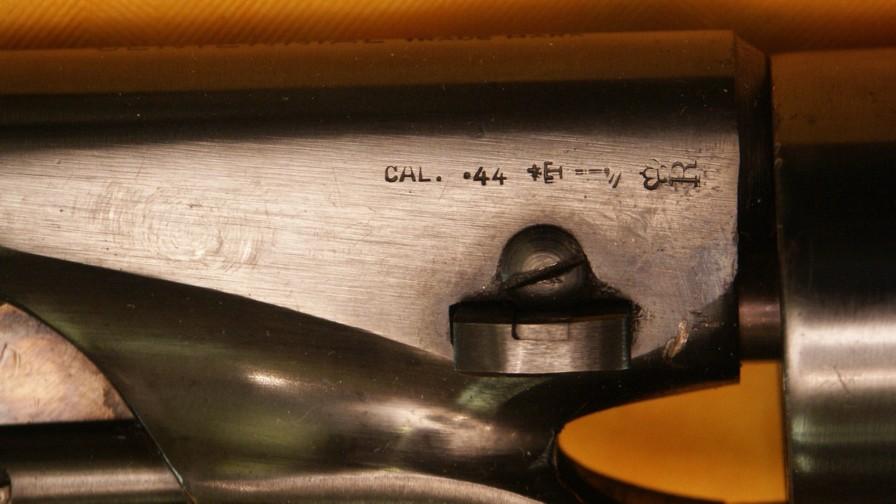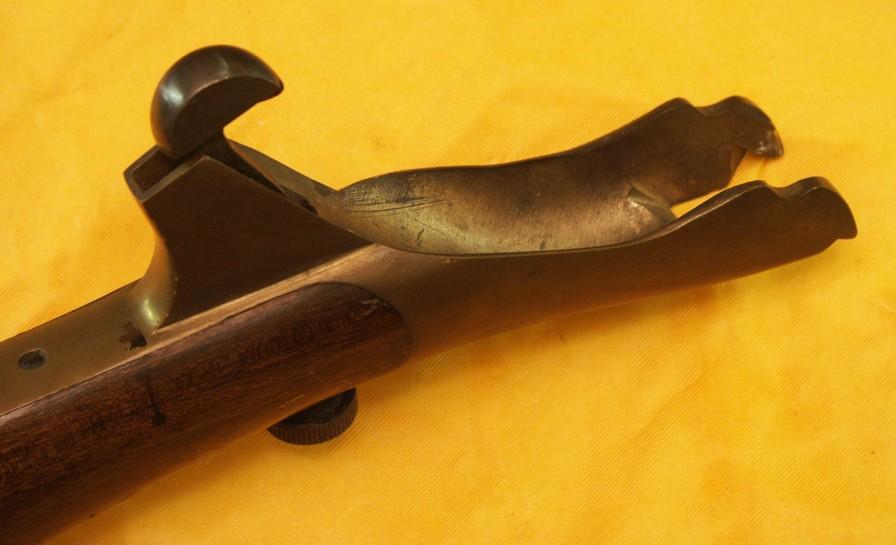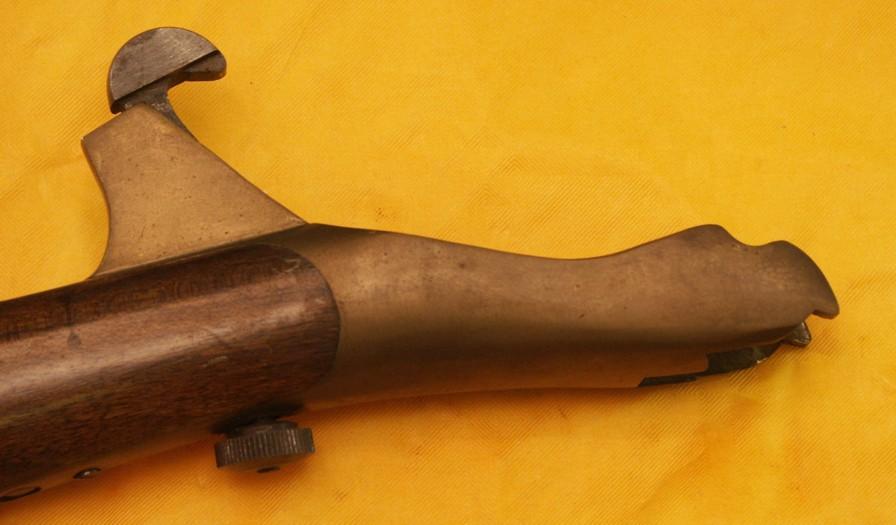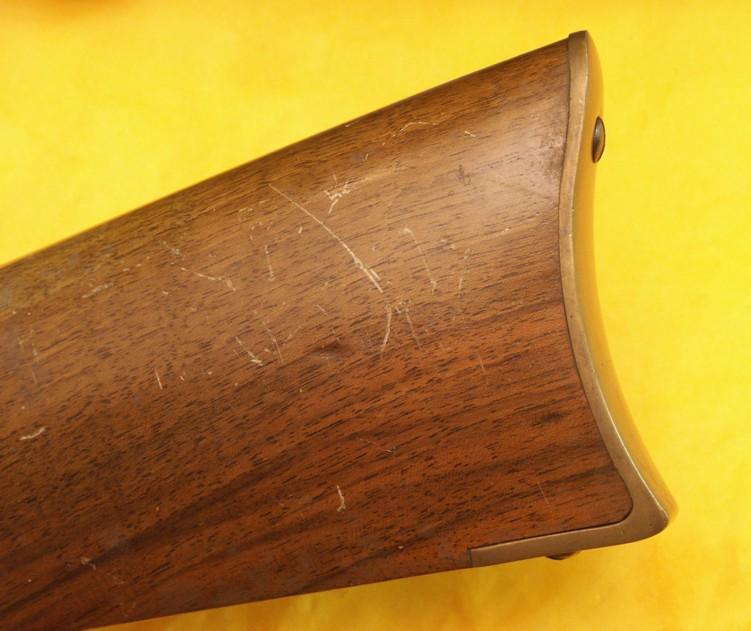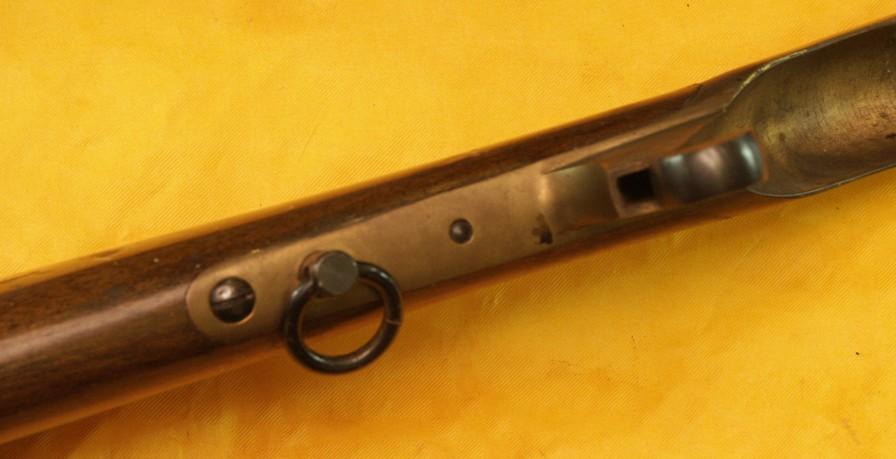 La crosse après un "petit nettoyage" !