Some of the most beautiful work of this craftsman, and many others, are in this book "Liège Gunmakers through their Work. 1800 - 1950".
For more detail see: LIEGE GUNMAKERS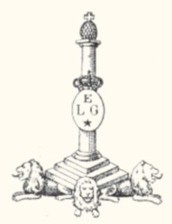 Max Fliegenschmidt
Revolver top break of the SMITH & WESSON type. While drawing on the higher bolt, the block cylinder-barrel falls forwards thus releasing the access to the back from star the grooved extractor barrel. The percussion is central and gauge 320.
The plates of stick seem to be in horn moulded with interlaced logo MF of the manufacturer.
The weapon carries the punches of the proofhouse of Liege, namely:
R crowned: rifled bore, of use of 1894 to 1968.
Letter Q *: countermark of the controller post 1877.
Punch ELG* in an oval crowned post 1893 is not visible on the photographs.
The weapon also carries the crowned mark MF which belongs to the manufacturer of Liège FLIEGENSCHMIDT max street of the Fish pond, 30 in LIEGE. It will be registered with the proofhouse of 1888 to 1908 before being taken again by FRANCKEN & LUNENSCHLOSS in 1908. He is the author of a patent concerning of the improvements brought to the revolvers.
GG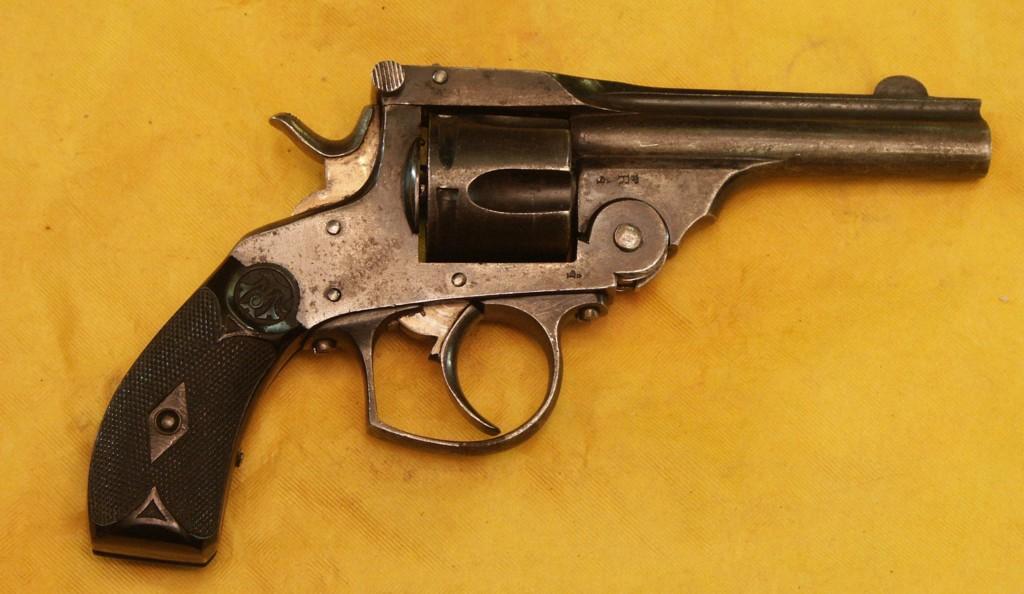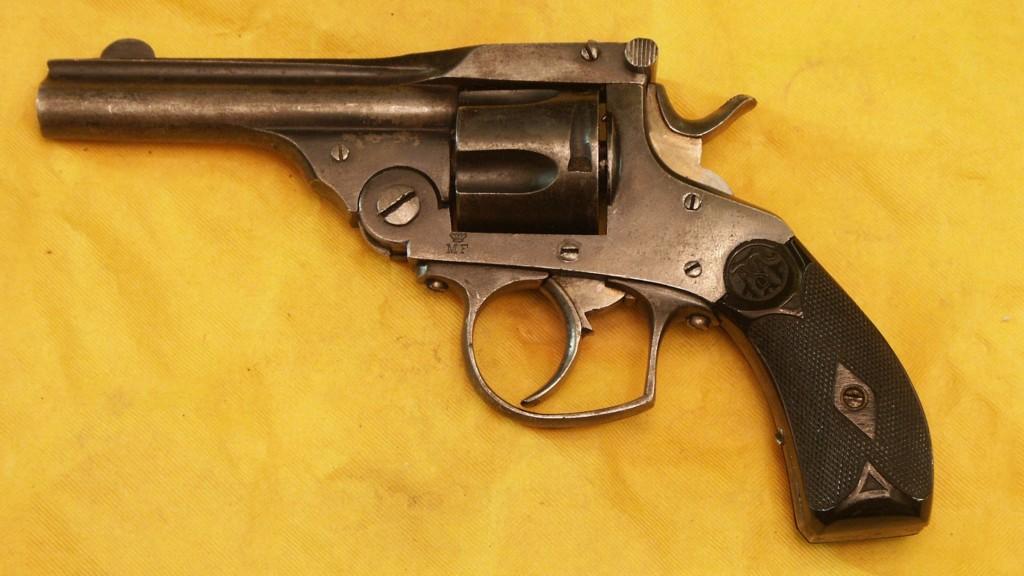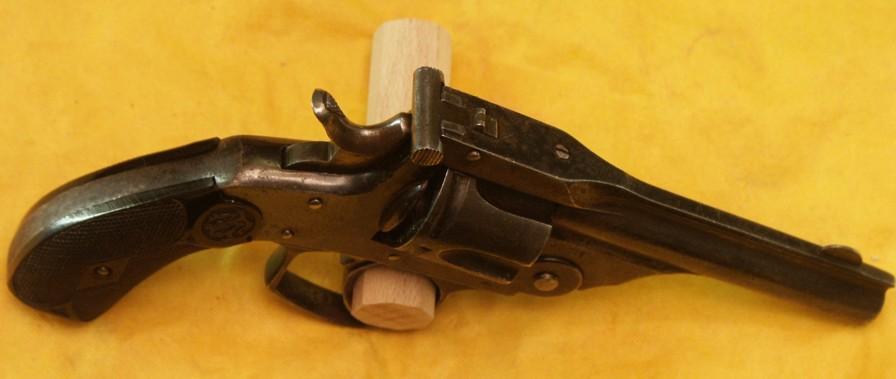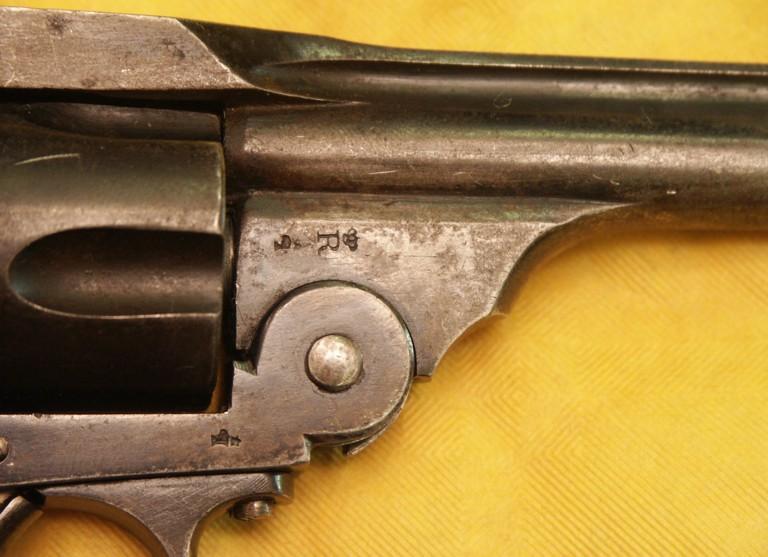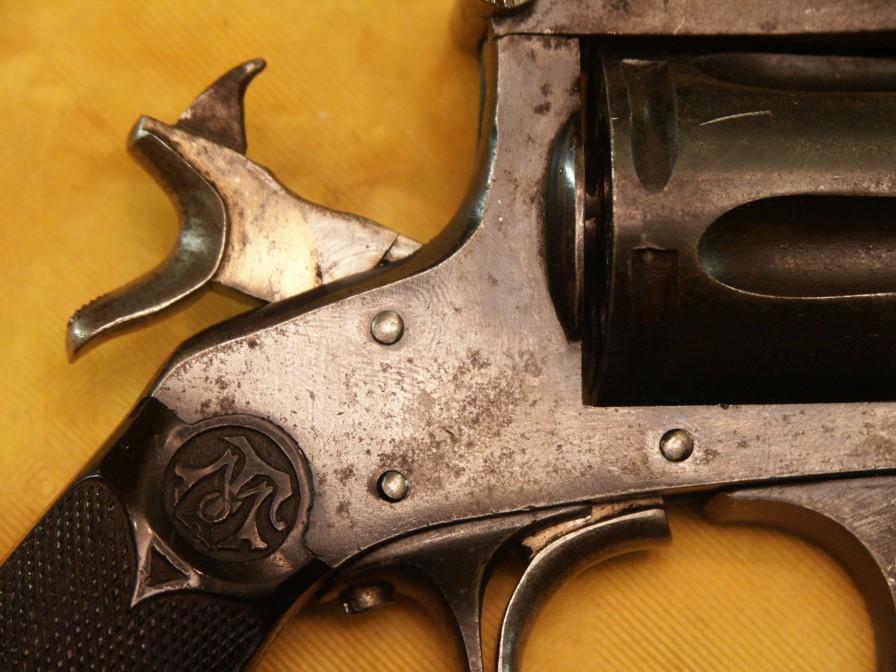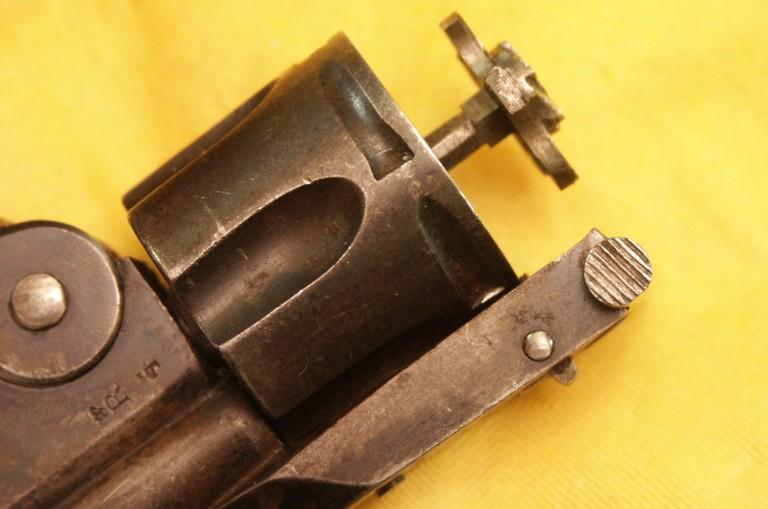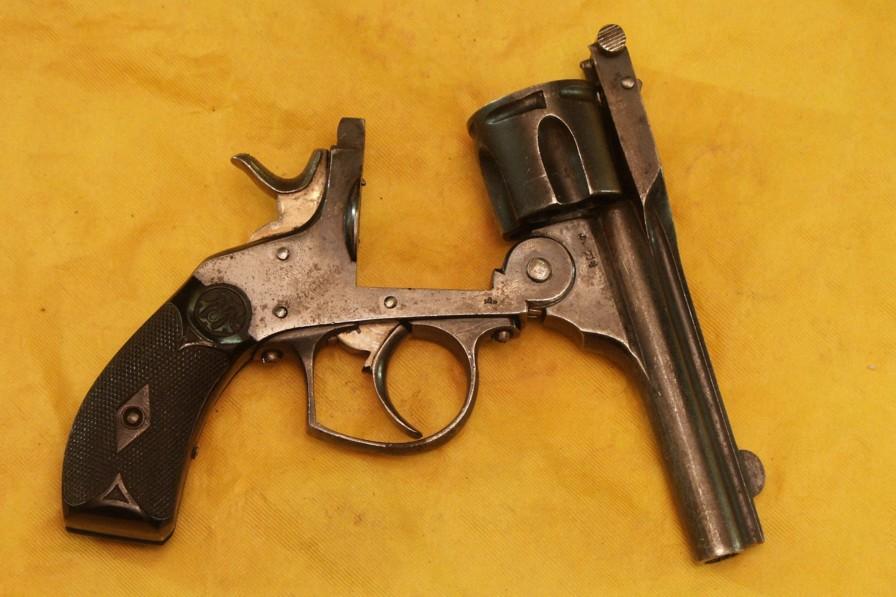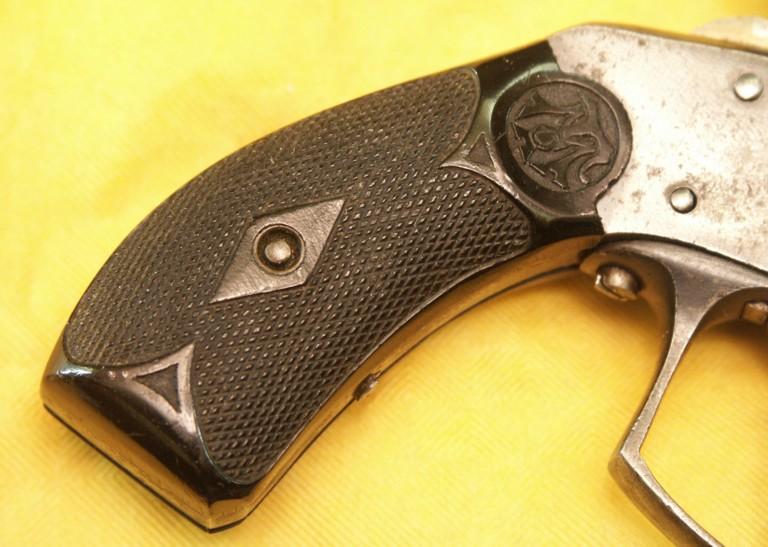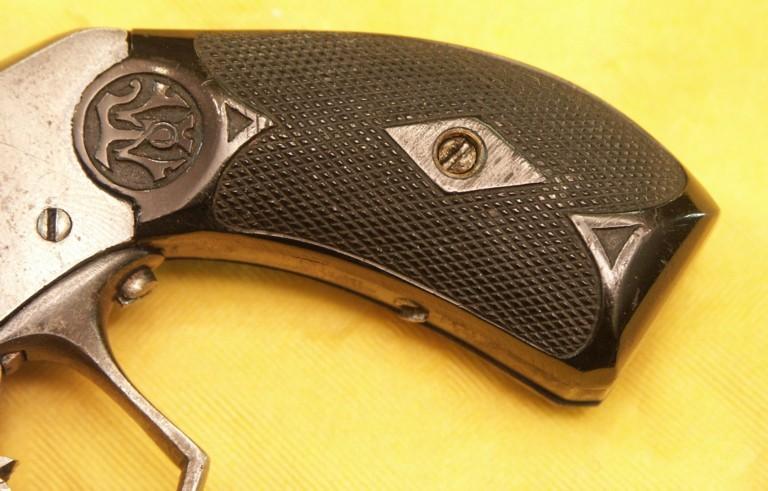 Max FLIEGENSCHMIDT
Max FLIEGENSCHMIDT rue du vivier, 30 to Liège (Prof house of Liège 1888/1908)