Some of the most beautiful work of this craftsman, and many others, are in this book "Liège Gunmakers through their Work. 1800 - 1950".
For more detail see: LIEGE GUNMAKERS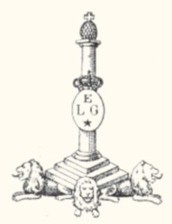 Gaubert Jean-Baptiste
Side percussion pistol with sliding barrel.
For the shot, the hammer enclosed the ammunition and ejected the casing as the barrel moved forward.
The ammunition could be 9mm Flobert.
The weapon bears the following hallmarks of the Belgian proofhouse :
ELG * in a vertical oval: definitive acceptance, in use from 1846 to 1893.
X crowned: countermark of the test bench inspector, in use from 1853 to 1877.
As well as a very small marking under the underside at the level of the bridge which reads "Gaubert Breveté", and the serial number 4261.
Jean -Baptiste Gaubert was an arquebusier -Inventor in Liège and Paris during the Second Empire.