Some of the most beautiful work of this craftsman, and many others, are in this book "Liège Gunmakers through their Work. 1800 - 1950".
For more detail see: LIEGE GUNMAKERS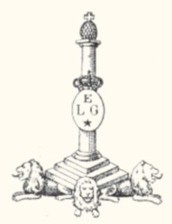 Goemans Fils
Here is a classic percussion gun, boxlock action, screwable barrel, the trigger comes out when you arm the hammer, caliber 14 mm.
Almost everything has been said. Except that there was a Goemens, Longue rue de l'Ecuyer, 7 in 1840 (yes, with an E, but it would not be the first time that there was a mistake in a surname.....), and also a Goemans, rue du Moulin, 22 (currently Saint-Josse-ten-Noode) in 1854.
Since it is a percussion pistol – and in 1854 shovel revolvers were already being manufactured – one member of the group tended to prefer the first. But there's no certainty.
GP, HPH and PHL.