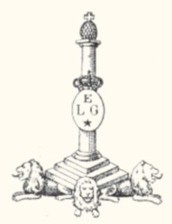 F.N. 1900
Cal. 7.65mm (.32ACP)
The Model 1900 was manufactured from 1900 to 1912, it was the first pistol ever to use the 7.65mm cartridge (known in the U.S. as .32 ACP), which had been designed for it by Browning.
The Model 1900 was adopted by the Belgian Army in March 1900, and later adopted by many other European military and police forces as well as being a successful commercial product.
About 725,000 were made 1899-1910.
This one left the manufactory in May 1905.