Some of the most beautiful work of this craftsman, and many others, are in this book "Liège Gunmakers through their Work. 1800 - 1950".
For more detail see: LIEGE GUNMAKERS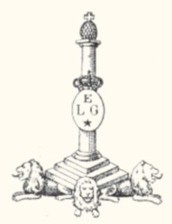 Jules Kaufmann
Revolver Kaufmann single and double action, Caliber .380, Barrel length 128 mm, total length 238 mm, made in 1897 , original handles in walnut.
The marks
The revolvers Gerard made for the Brazilian army were distinguished by several characteristic marks. In the first place, there is the mention of the maker on the left hand side of the body, for example « Jules Kaufmann & Cie. LIÉGE » under these ones one sometimes finds the date of production.
Among the guns examined one finds the visible dates « 1891 » and « 1897 ». because the registration numbers found are always very low, one can conclude that a new numbering started each delivery.
And also, the Brazilian army of the time always marked with a stamp their important arms that were accepted. There followed a letter, for example « A » or « B » in a circle with a star underneath.
On the Gerard, the two parts of the body, the barrel and the cylinder, the hammer and the extractor arm, connected to the lock. The markings are found also on the Nagant and the Comblain Brazilian rifles.
One ignores though these markings if applied in Brazil or already in place in Belgium by the South American controllers.
Markings of the Liege proof house :
ELG star in a crowned oval. : post 1893 Liege proof mark.
R crowned : rifles barrel in use de 1894 à 1968
W star : countermark from the controller post 1877
Other marks.
2881 Serial number
JK in a crowned circle is that of Jules Kaufmann
The star in a circle is a mark of the Brazilian military.
The original stamp of this gun appear at Gerad.
A superb rare piece !
HPH et Alain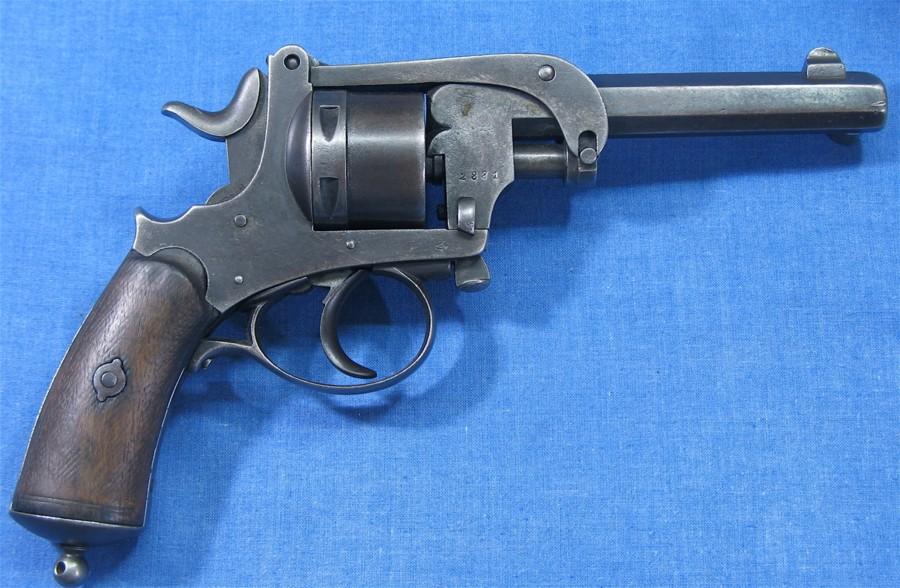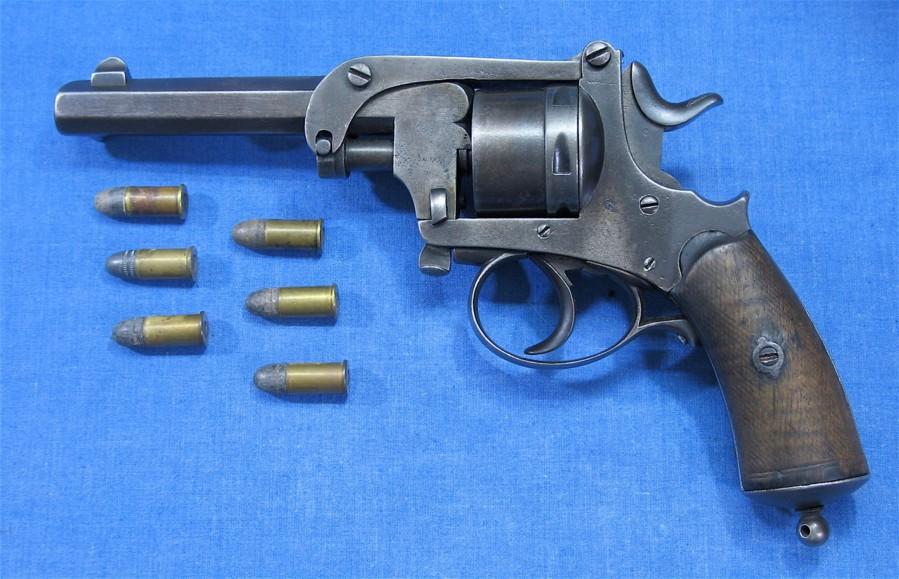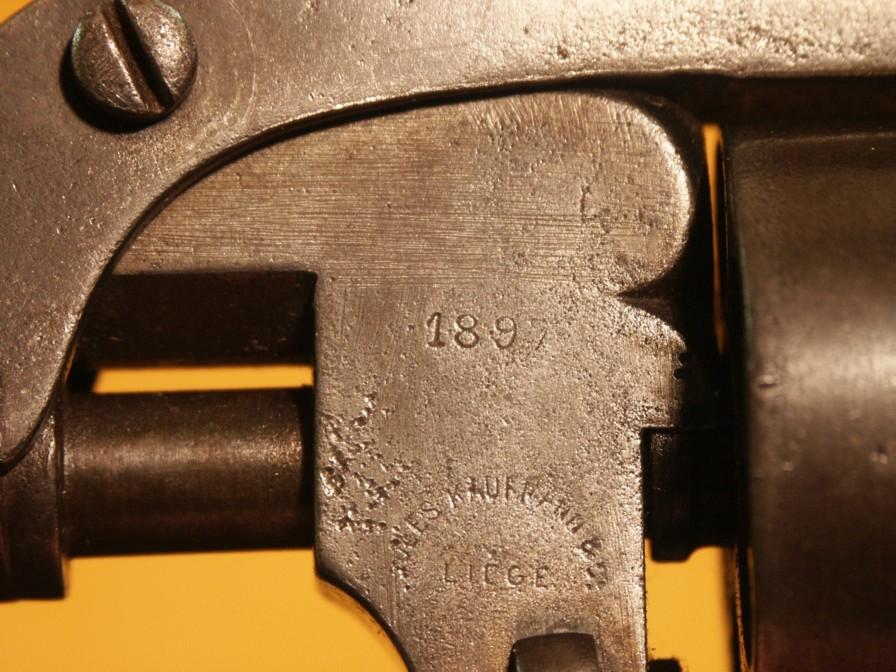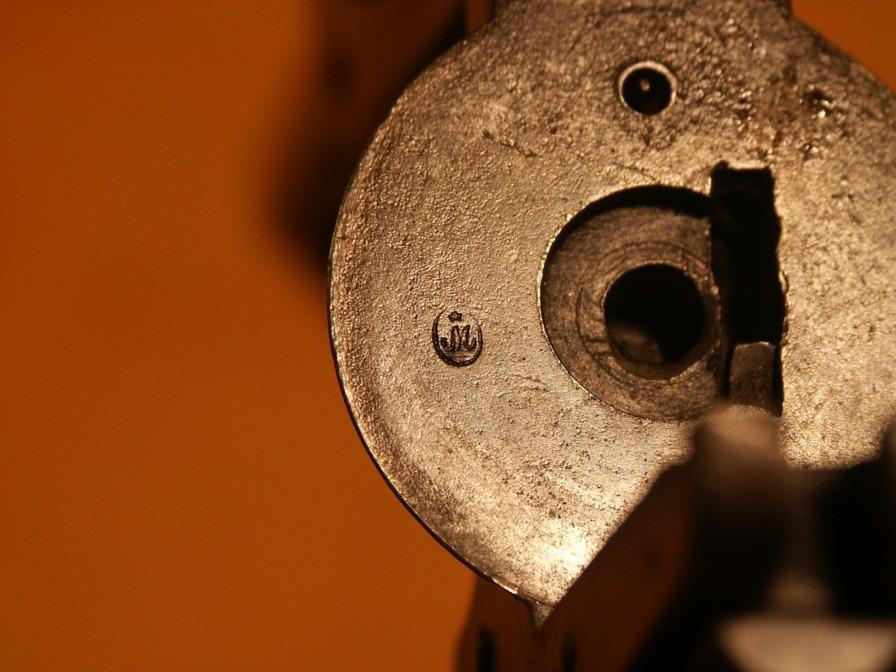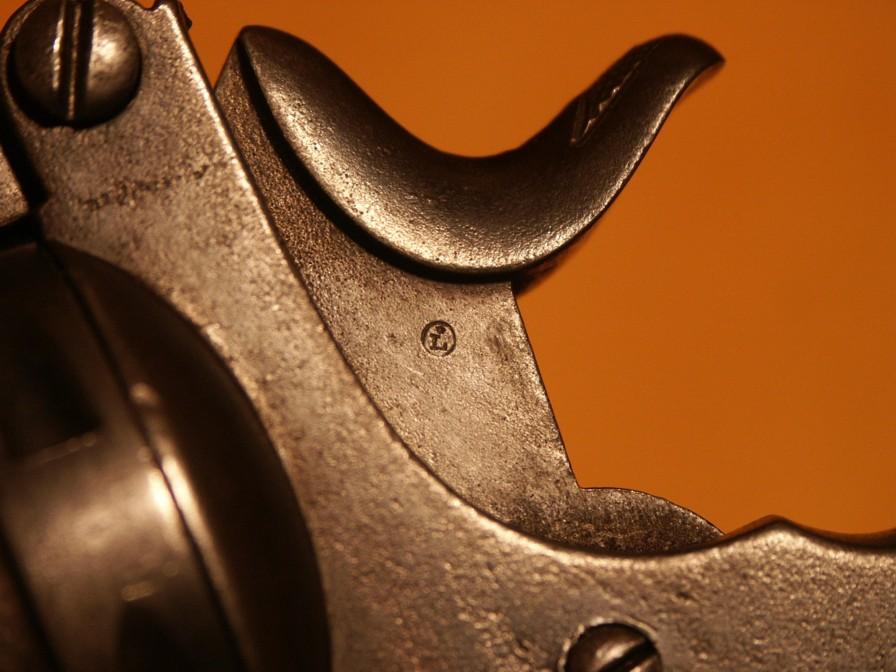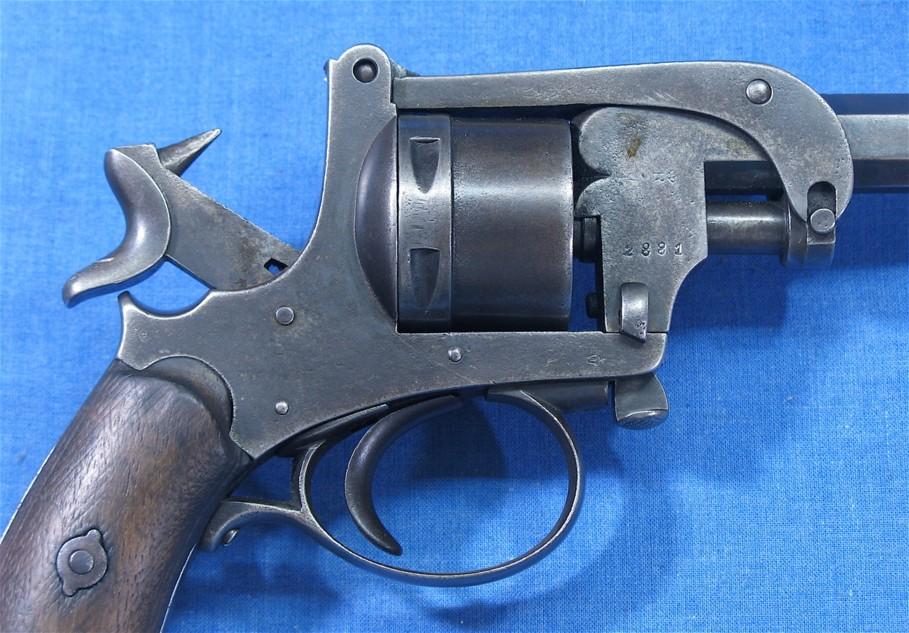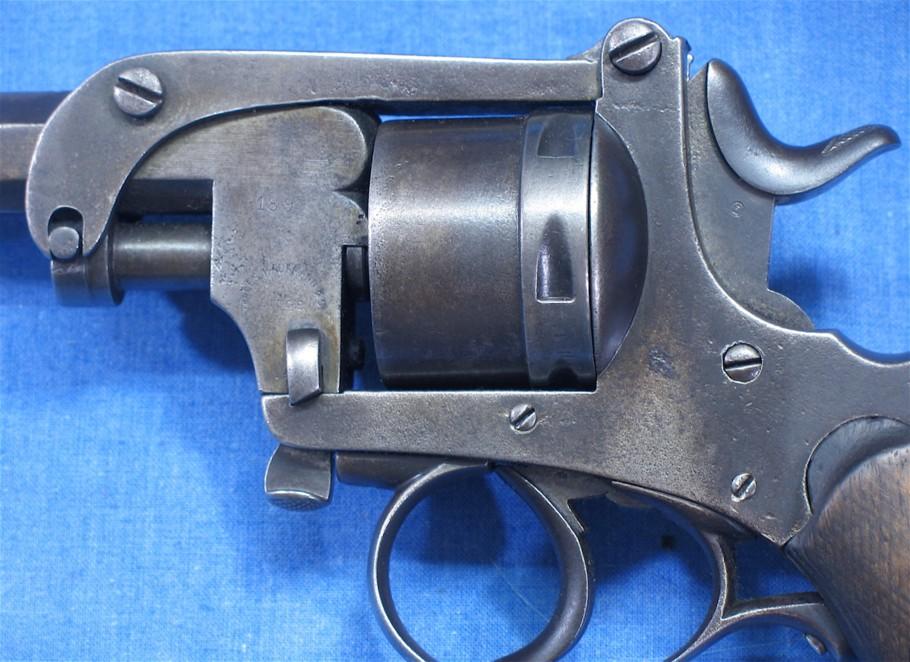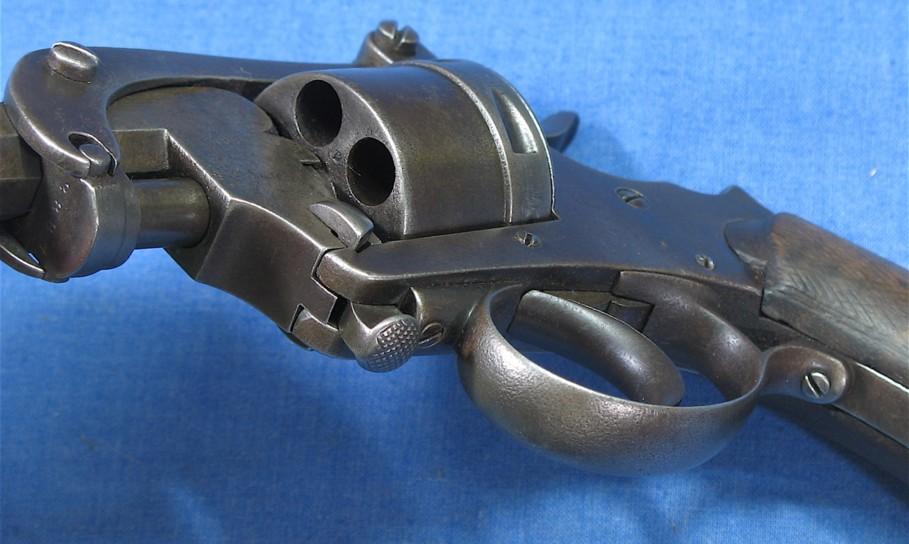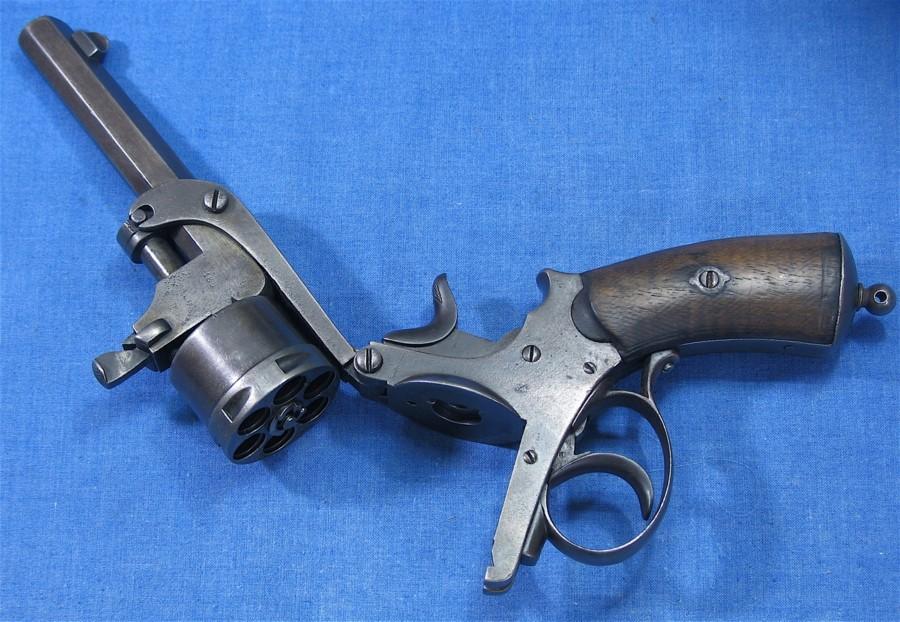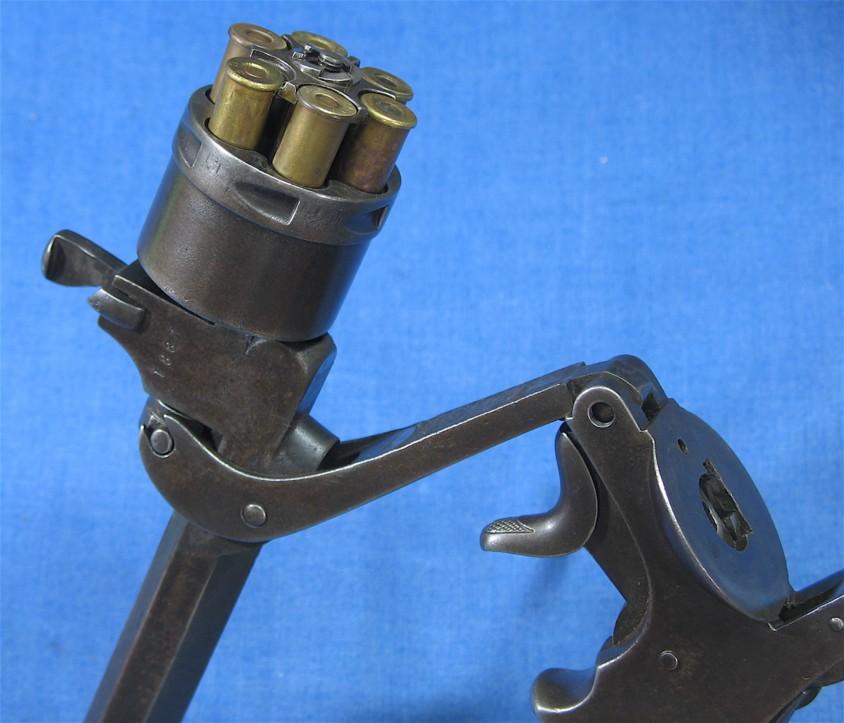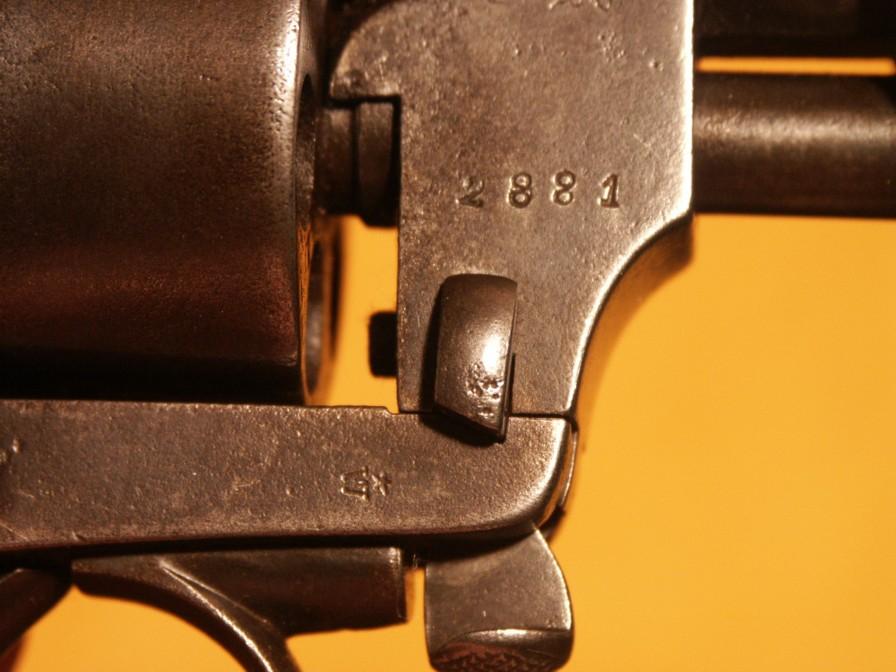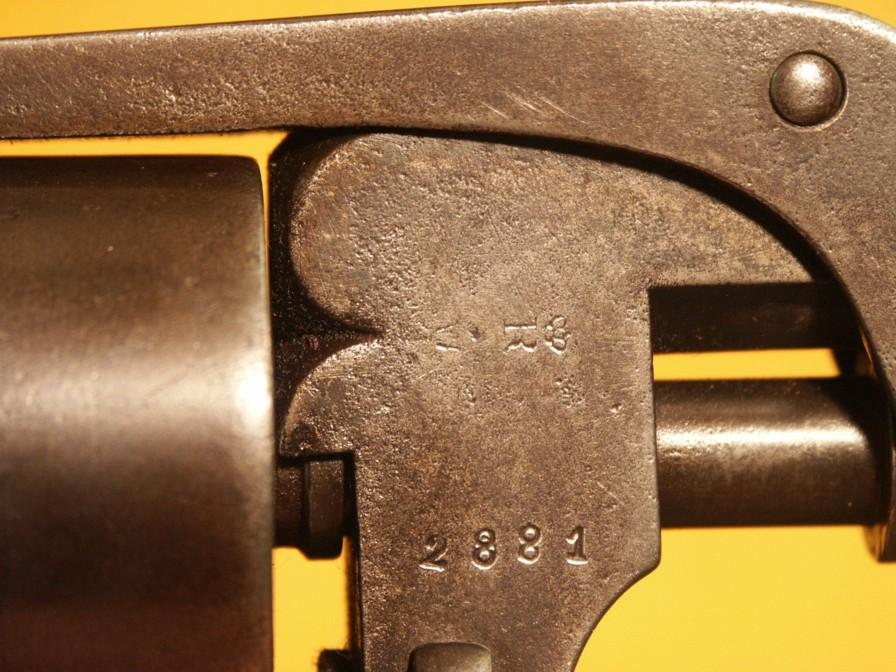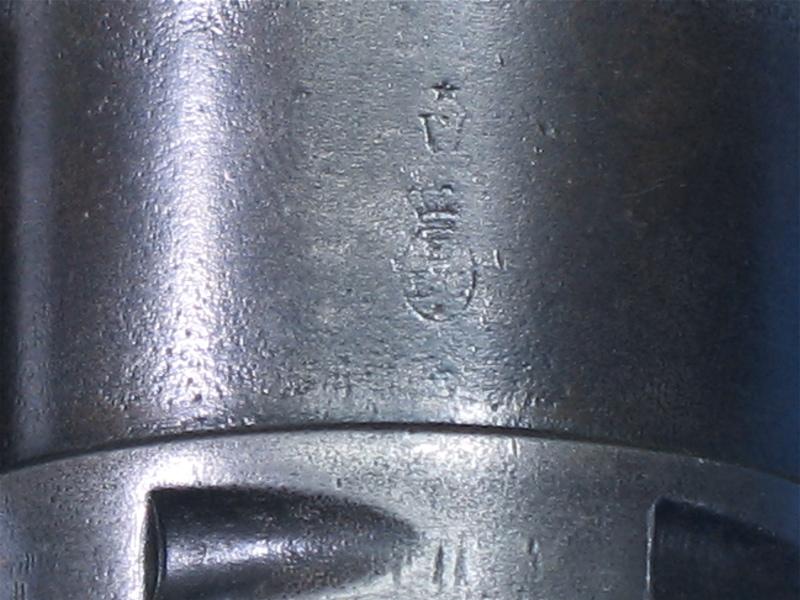 Revolver patent Gerard manufactured by Jules Kaufmann. We can see the letters "JULES KAU...." on the macro pictures.
Alain